Think Tank: List of Facebook's Premium Advertising Partners in China (Latest)


Hold the cow's ear  According to "Facebook Overseas Marketing"Latest.Official information says that since last yearFacebook for the first timeLaunched china's high-quality advertising partner program, access to a large number of advertising agencies actively participated in the response, and achieved remarkable results, for a large number of Chinese merchants tailor-made sea marketing programs to help them go abroad, to open up overseas markets.
To ensure the standard and competitiveness of its partners, Facebook regularly updates its list of partners to ensure that professional and quality services are provided to Chinese businesses interested in going out to sea.
After intense vetting and selection, at the beginning of 2018, Facebook announced that the following ad agencies have emerged as the latest batch of Facebook's high-quality advertising partners in China. This premium advertising partner's certificate is valid6 months, that is, from1 January - 30 June 2018。 They will continue to be Facebook's key ally in helping Chinese businesses get out of the country.
According to official disclosures,Facebook's Premium Advertising Partner is an ad agency that is recognized by Facebook, has expertise in certain areas or industries, and meets Facebook's marketing knowledge and quality of service requirements. They work with Facebook's official agents to provide solutions based on advertisers' needs.
Beijing Tiger Media Co., Ltd
Beijing AdTiger Media Co.,Limited

AdTiger was founded in 2015 and is headquartered in Beijing. Committed to helping Chinese customers go to sea, the company's promotional content covers apps, games, e-commerce, tourism, government, brand and many other aspects.AdTigerHave an experienced, international background of the business team, optimization team and design team, as well as professional Internet technology development team. AdTiger's own AdTensor delivery tool helps Facebook ads run efficiently and intelligently. Driven by the background of internet and market, to meet the market demand of enterprises in the field of mobile marketing, to provide enterprises with overall mobile marketing solutions.
Website: http://www.adtiger.hk
Hong Kong Juzhi Excellent Network Technology Co., Ltd
HongKong Gather Wisdom Network Technology Co.,Limited

Founded in December 2015, GatherOne is one of China's most growing Internet performance marketing providers. The company focuses on providing performance-oriented, accurate advertising to game and tool application developers as well as e-commerce customers. Focus on overseas markets to help mobile developers get out to sea quickly! At present, more than 100 advertisers to provide a global user access program! The company's core optimization staff, all from the industry's top team.GatherOneIs a commitment to customer first, pay attention to word-of-mouth and business reputation of the company, market members are from Tsinghua North University or the same level of famous schools, and has accumulated tens of millions of dollars in advertising costs of practical experience, with upstream and downstream companies have established a good trust and cooperative relations. Since its inception, the company aspires to become a leading mobile overseas digital marketing service provider, based on global market customers, to provide the most targeted Internet effect marketing solutions.
Website: http://www.gatherone.com
Billions of mobile advertising media
Madhouse Inc.

Madhouse Media Inc. Is currently the world's largest independent mobile advertising platform company. Founded in 2006, the company has been focusing on mobile advertising program solutions to help customers optimize mobile marketing investment and expand overseas markets. Billions of mobile advertising media not only help brand advertisers in the Chinese market with the target audience in-depth communication, build brand awareness and enhance consumer buying intentions, but also for mobile app developers around the world to provide mobile marketing solutions for their products to recruit more high-quality users. The company successfully entered the Indian market in 2012 and developed into the largest mobile advertising company in India. The company has six offices in China and India and employs more than 260 people.
Website: http://madhouse.cn/
Shanghai Billion Lilian Technology Co., Ltd
PandaMobo

PandaMobo is China's leading "Internet Plus" integrated marketing platform and is Facebook's officially authorized high-quality advertising partner in China. With original overseas new media marketing. Integrated service platform PandaCompass is the center, with four core business modules: overseas new media big data, global localization operations, integrated marketing and content supermarkets. We are committed to helping Chinese brands build cognitive relationships with overseas consumers, provide efficient sea-going solutions for mobile Internet, government, enterprises, e-commerce, export trade, gaming and other industries, and build China's overseas "Internet plus" brand ecology.
Website: http://www.pandamobo.com/
Interactions from far to near
Soci-link Culture Communication Co.,Ltd

Near and far interaction is a social media expert, with international professional, creative, content marketing global team, covering 6 continents more than 50 foreign SNS marketing experts, providing 17 languages of international professional marketing, enhance the international brand international height. Far and Near Interactive is an excellent partner of Facebook, Twitter, LinkedIn, Google and Bing, with authoritative qualifications to provide quality advertising and brand content operations services to Chinese mainland customers, and is committed to providing overseas marketing solutions for Chinese media brand customers. At present, the company has Beijing, Shanghai, Nanjing, Guangzhou, Chongqing, Ningbo, Hong Kong and Los Angeles and other eight branches.
Website: http://www.soci-link.com/
Vitter Network Technology Co., Ltd
WiteMedia Network Technology Co.,Limited

Founded in April 2015, WhiteMedia focuses on providing advertisers with global mobile marketing services.WiteMediaWith more than 10 years of overseas marketing experience, the team has achieved good results in mobile applications, hand-to-hand sea travel, and cross-border e-commerce and traditional PCs, combined with technical expertise and creative solutions. In Beijing, Shanghai, Chengdu, Mianyang have set up offices, in-depth understanding of customer needs, tailor-made global marketing programs for customers.
Website: http://www.witemedia.com/
Landing.The official page of Facebook's Premium Advertising Partner in China, you can view the latest list and partner profile, as well as program details and the latest news.Website:https://reachtheworldonfacebook.com/agency/
The content of this article was compiled and published by Debussy ear according to Facebook's official website for overseas marketing, and is intended to convey more information, excluding commercial purposes. Please be sure to indicate the above information when reprinting!
 About the New Media of The Bull's Ear
"Bull Ears" - Digital Marketing Technology Bang Digital Marketing Technology Space - More marketing-sned tech business reporting. Provide optimal digital marketing content in a complex business environment, bringing stereoscopic reading to digital marketing industry leaders.
Starting in 2015, "Connecting Digital Commerce, Winning in Digital Marketing" is dedicated to creating the world's chief media platform for digital marketing technology. In February 2018, the company officially released a new brand image.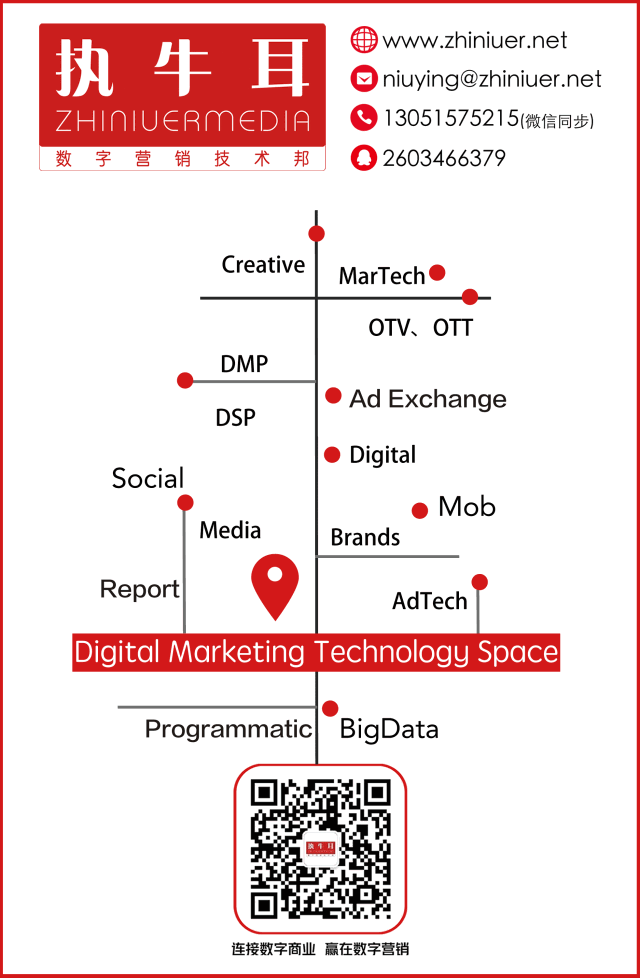 ---