The secret to targeted advertising: starting with google and Facebook's two-headed monopoly
Google and Facebook dominate not only in search and social, but also in their advertising revenue.According to statistics, the United States in 2019 digital advertising revenue of $129 billion, the two accounted for 60%, and monopolized the vast majority of new consumers entering the market.They beat all their competitors along the way to create a two-headed monopoly in the digital advertising market.
Online ad pricing depends on two key factors:Identify the user who clicked on the page and associate the user's identity with more information.So advertisers need to track users' IPs, web URLs, and cookies to get cross-site, cross-app user data, which is what differentiates Facebook and Google from traditional publishers.Facebook's likes and logins, which can get user data from different ad competitors, allow Google to track more than 70 percent of the top 1 million sites and integrate its advertising products to form Google Marketing Platform.
The multi-platform trading properties of digital advertising trading platforms make Google and Facebook a monopoly, ensuring that YouTube and Facebook ads can only be purchased through their own ad bidding systems.Google made nearly $20 billion last year by selling ads from other companies.

This determines that Facebook and Google don't care about user privacy in essence.Americans now spend nearly an hour a day on Facebook.Delivering specific information to specific groups of people profoundly affects the business society, democracy, and reality in which we live.It is only through greater competition that the public impact of Facebook and Google's business models can be reduced.That's why antitrust has been the focus of discussion in the United States and around the world.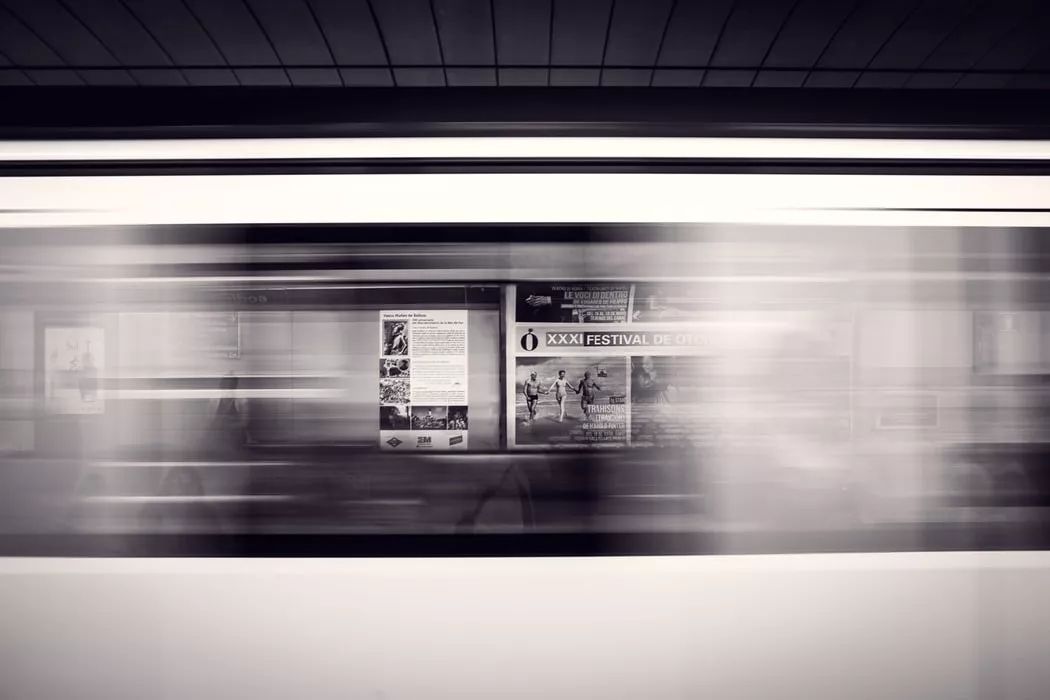 Originally from Aspect, by Dina Srinivasan
A series of policies released in June foreshadowed increased antitrust scrutiny of technology companies that have had a major impact on the country's economy.Nancy Pelosi summed it up on Twitter:"The era of self-regulation is over."
The House Judiciary Committee has begun an investigation into competition in the digital market, while the Justice Department and the Federal Trade Commission have clearly demarced the areas of responsibility for managing Alphabet, Amazon, Apple and Facebook.The Justice Department will oversee antitrust investigations by Google and Apple, and the Federal Trade Commission will oversee Facebook and Amazon.Google and Facebook's antitrust investigations are seen as the focus.
Antitrust censors are well-named and well-documented.Consumers are free to surf the Internet and connect with friends, but at the cost of being monitored for every move.Such surveillance, at the expense of sacred democracy, gives the two companies the power and persuasive power to do so.Congress has been investigating whether Russia's use of Facebook ads to influence the 2016 U.S. presidential election and the massive decline of the U.S. news publishing industry has something to do with Google.
That's not the whole story, and these companies need to increase user time and increase revenue, in other words, make users "addicted."That may be why, at the 2018 World Economic Forum in Davos, George Soros called the companies a social "cancer", while Marc Benioff, chief executive of Salesforce, a customer relationship management software provider, called on countries to treat them the way tobacco companies are regulated.
But from an antitrust perspective, what exactly do we need to regulate or investigate?Google and Facebook are known as "technology" companies through which consumers can connect with friends, search for information, share photos and view maps.Google and Facebook have long dominated market share.We should explore the reasons behind it.Did Google and Facebook shut out their internet rivals by acting exclusively, as the review site Yelp complained?
But Google and Facebook dominate more than just Internet search and social networking.The vast majority of their revenue comes from advertising (Google accounts for 86 per cent of advertising revenue and Facebook for 99 per cent), and they have beaten all their rivals to become a veritable two-headed monopoly in the digital advertising market.
According to a study by eMarketer, an industry publication, U.S. digital advertising revenue was $129 billion in 2019, with Google and Facebook accounting for 60 percent of advertising revenue, and the vast majority of new consumers entering the market were monopolized by the two.
The overall size of the online advertising market is expanding (expected to grow by 20 per cent year-on-year), but that doesn't mean all companies can share in the growth dividend.Excluding Google, Facebook and others, the revenues of thousands of other independent news publishers, whose digital advertising is their main source of revenue, will fall by 11%.
To understand the competition in the digital advertising industry and why these companies are always invading consumer privacy, we need to learn how online advertising works and improve our knowledge of the language of technology so that we can better understand how these companies are achieving amazing profit margins.We should not blind our eyes to the complex advertising market.Understanding how these markets work is also key to enforcement of existing antitrust laws.
How digital advertising works
In the past, advertising campaigns were usually managed by media buying, often 22-year-old media students.If she needs to help a car manufacturer reach a man willing to buy a car, she may advertise it in car and Driver or in the car edition of a newspaper.In the past, advertising was content that you could exhibit products, attract consumers, and see on magazine covers.

But this is not the case with digital advertising today, which is a data-driven automation product with a complex and difficult mechanism behind it.The 22-year-old media student had to give up his job to a data analyst, mathematician and programmer.Behind the scenes, they use statistics, calculus, and linear algelus to optimize advertising by micro-targeting users and constantly adjusting algorithms.
Want manufacturers to attract potential male consumers?Data analysts may tell you that the best buyer is a 39-year-old man who is on the verge of divorce because of an extramarital affair.Then build a model on this assumption and justify it, and advertising companies like Google and Facebook are responsible for implementing it to target Internet users with such characteristics.
You need to wait for the page to load when you visit the site, and within a few milliseconds, a live auction running in the background determines which ads the page displays.Almost all online ads are published in this way, and the highly complex bidding market makes money by competing for who can better track users and more thoroughly violate their privacy.
From the moment you visit the site, you are targeted.Typically, when you're not aware of it, the background steals your IP address, location, and unified resource targeting system (URL, uniform resource locator) from your browser and shares it with advertising companies.
Of course, the goal is to establish as much detailed personal information about the user as possible by assoly as possible, and cookies (data stored on the user's local terminal by the website for the purpose of identifying the user and tracking the user) are common tools for this purpose.
A "cookie" is a small text file that is automatically installed on your computer when you visit a website.The text file is identified by adding a unique identifier or "cookie ID" (e.g. 12345qwerty) to the device.If the site knows who you really are (for example, your login is your real name), your ad agency can link it to your cookie (12345qwerty) and determine which ads to load on your website page to gain an advantage.
For example, suppose you're browsing a website page URL that's newspaper.com/how-to-fight-melanoma, which might mean you're reading an article about melanoma.Advertising companies may use this information to predict whether you or someone you love has cancer to decide which ads are loaded on the site page.
The price of an ad depends on two key factors:One is the ability to identify the person loading the site page, and the other is the ability to connect user identity with more information.
Imagine visiting espn.com to read an article about the Super Bowl, the NFL's annual championship game.Assuming he doesn't log in in the first place and blocks browser cookies, the site may not know who he really is, or will advertisers bid for the anonymous reader's chance to show ads, perhaps by a beer brand designed to attract more sports-like consumers.The current price may be $2 per thousand people (Cost per Mille, CPM, cost per thousand people), and the ad will bid on "the price that is cleared (the price at which supply and demand are balanced in the market," i.e. the equilibrium price).
But usually users do not go online anonymously, and privacy is nothing on the Internet.Similarly, advertising companies may track your real identity through login information or browser tracking history.The person who browsed the Super Bowl page is no longer anonymous, and his real identity is "Michael Greenberg" in Wichito, Kansas.
Advertising companies can now combine Michael's identity with other commercialized real-time data.For example, they might link Michael's identity to his annual income of more than $1 million, which means they can advertise Michael's private jet service instead of Broadway.Private jet advertising may cost $200 per 1,000 people, rather than $2 for anonymous users.
Ari Paparo, founder and chief executive of advertising technology start-up Beeswax and a former Google executive, explains:"On the same site, the value of the same ad that is published at the same time can vary greatly depending on how well different buyers know the target consumer.User data is everything."
If advertisers can track users across websites and apps, they'll have a bigger advantage, which is how Facebook and Google work (and exactly how traditional publishers don't).
If an online advertising ad ad company knows what people are reading on other sites, they can target users based on that information when they browse the company's website.Michael, for example, visits the website of CNBC, the US consumer news and business channel, in the morning to read market-related information and in the evening to read the New York Times reviews.
CNBC understands that Michael is a market-focused person, and that his advertising costs could be $30 per 1,000 people.The New York Times knew that Michael was a reader, and that his advertising cost would probably only be $10 per thousand people.If the New York Times finds out that Michael has a habit of reading CNBC in the morning, when Michael reads the book edition of The New York Times in the evening, the New York Times can target him as a market-focused reader and target him as a consumer with an advertising cost of $30 per 1,000 people.
Is CNBC willing to share Michael's reading on the site with The New York Times?Of course not.The two companies are competitors to each other.If CNBC sells ads to financial readers for $30, and The New York Times can replicate CNBC's readers and their reading models, the New York Times could theoretically weaken CNBC's advertising value and sell ads to CNBC's financial readers for $20 instead of $30.
But publishers like The New York Times and CNBC have no choice but to share the information with Facebook and Google.You might wonder how Facebook gets this data from different ad competitors.Facebook has a number of spin-offs circulating on social networks, including the Like button and login tools.Facebook grants publishers a "like" button so readers can "like" and "share" news stories on Facebook.
But Facebook has added terms to its agreement that allows it to use the publisher's reader data to promote its ads, regardless of whether readers click the like button.
Google can track more than 70 percent of the top 1 million sites, and it's starting to take advantage of its ability to track users across platforms to gain an edge in the online advertising market.Google tracks users of its website by analyzing and providing advertising services, which it consolidated in the summer of 2018 and renamed it Google Marketing Platform.In fact, Google integrates the company's products before Facebook under privacy rules.
All this suggests that Google and Facebook's advertising revenue far exceeds that of other advertisers.Google and Facebook's two-headed monopoly can track the movements of billions of users through millions of websites and mobile apps, creating vertical profiles of users.News publishers simply cannot compete with this information advantage.
But there is another explanation for the double-headed monopoly in the advertising market.When it comes to Google and Facebook, most people think they make a lot of money selling ads on their products, including Google Search, Gmail, Facebook, Instagram, and so on.To some extent, this explanation is correct, with Google and Facebook also bidding for ads, which publishers use to sell their ads.
Unlike in finance, there are several bidding markets where digital advertising transactions can take place.In fact, anyone can create such a bidding market.But Google and Facebook need to make sure that their own ad warehouses (YouTube and Facebook) can only be purchased through their own bidding systems.Google made nearly $20 billion last year by selling ads from other companies.That's why Google is the world's largest advertiser.
If we look back at the history of the market, we find that this is not always the case.Back in 2004, Facebook entered the market as an alternative to MySpace, a community dating site, with a focus on protecting users' privacy.

"We do not use cookies to collect any user's private information now or in the future."In 2004, Facebook proudly made this commitment to the start-up college student community.For a decade, competition from the social network has limited Facebook's ability to monitor users on other news publishers' websites, boosting facebook's internal ad targeting.In 2007, for example, Facebook tried to start tracking users outside of Facebook, but was met with strong consumer opposition and facebook had to abandon the move.
It is this competition that hinders Facebook's growth, but protects the privacy of users and news publishers.Even in 2007, MySpace had twice as many users as Facebook.In a highly competitive market, it's not just Facebook that's paying attention to user privacy issues.
In 2007, an industry analyst commented on CNN Money, a well-known U.S. financial media:"News Corp., an online media company, and Fox, a radio and television company that acquired MySpace in 2005, realized the importance of being alone with family and friends so that they didn't feel like their lives were being watched.They understand that there are many competitors who are catching up, so they do their best to retain users."
But after the collapse of other social networking sites, Facebook's influence has increased significantly.In June 2014, Google announced the downing of Orkut, a service provider.In the same month, Facebook announced that it would track users of millions of websites and apps, including news sites.
That's when Facebook began to monopolize the advertising market, and user privacy protections have snreded.
From a privacy perspective, Facebook's monopoly hurts not only consumers but also competitors in the digital advertising market.
What should the publisher do?They need to promote content on mainstream social networks.There are no competitive social networks that offer better conditions for collaboration.
Google and Facebook are launching new initiatives to better protect users' privacy, but they often use smoke bombs in new languages of "technology" to blur and distract attention from what they are actually doing and how to make money.
Taking Mark Zuckerberg's March statement as an example, he said Facebook's new focus would be to create a "privacy-focused information and social networking platform".
In Zuckerberg's more than 3,000-word article, the word "privacy" appeared 22 times, and people began to believe that Facebook's future would be more user-privacy-oriented because it encrypts messages sent between users, but it's just a distraction from the "red herring."
To sell ads, Facebook still uses the metadata of these communications (when and where to call whom) to track and target users.If we're worried that this will reduce Facebook's influence, information encryption won't do that.
Distraction can also drive corporate mergers.When Facebook applied to regulators for approval to buy Instagram, they said Instagram was not a competitor, but a photo-sharing site on a smartphone (although there was internal discussion within Facebook about acquiring Instagram to eliminate competition).
Tim Wu, a frequent critic of technology monopolies and author of The Curse of Big Business, says:"It takes years of education to come to such absurd conclusions:Every teenager knows that Instagram has taken users away from Facebook."Strategies to gain an edge in the advertising market by distracting are working.
The advertising industry has undergone a tremendous technological transformation that requires efforts to keep pace with more than just the older generation of politicians.Some of the biggest players are advertising holding companies, the four largest listed groups with advertising agencies around the world, which control the marketing of the world's biggest brands.My former employer, marketing and advertising firm WPP, marketing and advertising firm Publicis, telecommunications company IPG, marketing and advertising firm Omnicom.They also control the decisions and budgets of the military organization U.S. Army, the car company Ford, the car company Damler AG, the car company Volkswagen, the daily necessities company Mars and countless others.Within these companies, they must strive to find new talent and retrain their employees.Over the past two years, we have seen a significant decline in the market value of these companies.
Silicon Valley start-ups have found that their competitive advantage is largely infringing on citizens' privacy, yet it is being exploited by tech elites from the east and west coasts.While consumers can benefit from these "free" products, the structure of these emerging economies remains in question.Facebook and Google have reason to attract more users so they can collect more data and sell more ads.Today, Americans spend an average of nearly an hour a day on Facebook.Yet the U.S. economy is still struggling with falling productivity and stagnant wages.
More competition will reduce the impact of Facebook and Google's business models on the public.That's why antitrust has been the focus of discussion in the United States and around the world.Consumers can open member-free ads on video sites such as Spotify Premium or video site Hulu, so why can't they open members in search tools or social networks?Why haven't these markets made any progress?
Antitrust investigations or lawsuits may lead to specific directives that Google and Facebook cannot track users over the Internet without their consent.This would allow antitrust remedies to control Google and Facebook's power in the digital advertising market more quickly and thoroughly, not just break it up.
Legislation can deal with privacy issues separately.Senator Josh Hawley has put forward a "no tracking" list that would prevent companies such as Google and Facebook from tracking individual online activity and from creating users' profiles from various data sets.Users who choose to join the "No Tracking" list will not be discriminated against because of the decline in platform services.
Once we lift the veil on Google and Facebook to make money and have a better understanding of how the digital advertising market works, the competition issues that antitrust reviews address become clear.
Back in 2007, when the Federal Trade Commission approved Google's acquisition of DoubleClick, a marketing and advertising company, the FTC argued that user privacy was not considered at all, citing competition as not the answer to privacy issues.
But if we know that user identity and user data are drivers of ad pricing, and google and Facebook can use them to make tough terms for independent publishers, and we can promote the healthy growth of the news ecosystem, then there's no reason to be "crowned."
---

---