The diversity of Facebook's dynamic ads!
Ads of similar products can be used to target different types of audiences, depending on the current audience location. What's more, with dynamic ads, Facebook automatically optimizes and delivers high-quality people to your audience that is relevant to similar products, making your content more diverse.
In general, dynamic ads can be used to target users with any of the following criteria:
Visit your website and perform business-worthy operations such as StartTrial, Purchase, and more. For these users, remarketing can be easily re-marketed with dynamic advertising.

For niche brands, dynamic advertising can be used to attract more visitors to your site to effectively pull new.
Quickly create dynamic ads.
To create your first dynamic product ad, go to Facebook Power Editor.
Click Create a campaign and select Catalog Sales as your ad target.
Heading down, you'll see that the system needs you to select a product catalog to continue, select your successful product catalog, name your campaign, and click Continue.
In an ad group, you can filter the items your ad will display by selecting the "plus" button under "All Products", and each Product Set in it can also be called a "product group."
You can filter product groups by inventory, category, product type, and price, and with these filters, your products are automatically organized to segment your product groups, or you can create more relevant copy ingress sints based on different product groups.
After you name the product group, click Create. After that, you can use this product group to run ads.
When your ad group chooses the right Product Set and audience, you can start creating your dynamic ads. Go to the Ads column and start creating new ads.
Unlike other forms of Facebook advertising, dynamic ads require special keyword fields. With these keyword fields, Facebook can use relevant product information to automatically populate your ads when you run them.
This is an example of an ad template provided by Facebook. Such as "product.name" when an ad is served to a customerAnd." product.description"
Keywords such as such as and actual product photos will be replaced by information extracted from the product feed.You can see the actual effect of your dynamic ads in the preview window on the right.
Product images, titles, and descriptions will be customized for each user, but the ad copy at the top is fixed. If you want to modify the product-related information that is shown to the user, you can add the keyword field by clicking the "plus" button next to the field.
Note:This one, Headline and Description, can also be modified into call-to-action terms to be shown to users, and the exact effect can be tested and seen.
Once you've customized your ad copy (and make sure the Facebook Pixel you're using is valid), you're ready to start running ads! Let's look at the next scenario where the catalog is suitable for other scenarios other than the SaleCatalog-Catalog promotional ads.
Is the "ultra-casual" gold rush coming to an end?
Due to the simple mechanism of super-leisure, low threshold, this category of the market after 2018, 2019 "carnival", began to gradually become saturated, a moment of super-leisure trend seems to be the end of the strong.
According to Miikka Ahonen, Niek Tuerlings and Abhimanyu Kumar' Forecast 2020: What happens after the Super Casual Party? From the most important indicators of ultra-leisure categories - download statistics, until 2019 Q3, category downloads are continuing to rise, although Q4 has a small decline, but the number is still high, and take a quarter of the data to present the view is inevitable, however, the annual growth rate curve on the ultra-casual category market maturity, and gold rush cooling provides a basis for cooling.
On the annual growth rate curve, the year-on-year growth rate for the whole of 2018 is almost 100%, and Q3 reaches a peak, with an increase rate of 169%. This is the category of the Big Bang, is the product market blank is quickly filled, the products springing up, developers rush to enter the market results. In 2019, although Q2-Q1 is still improving as it did in 2018, the year-on-year growth rate has been on a downward trend.
So is the super-leisure gold rush coming to an end?
Damian Kim, Facebook's general manager of gaming in Greater China, gives a positive answer: "The low entry threshold, the low long-term retention rate, and the ease with which success models are replicated are the hallmarks that affect this situation." As with any emerging game type or category, in terms of natural communication and paid-for customers,The "low-cost, high-yield" dividends of the pioneers of ultra-casual gaming innovation are receding, and business models are quietly changing.。 The profit sours per player is decreasing, and the survival of the original ultra-casual game depends on a large player base. However, it is now more difficult to win a large number of players than a year or two ago. "
Indeed, while Hyperleisure is strong in terms of user acquisition and advertising revenue,The single realization model under the simple mechanism, the core competitive barrier slowly, the rapid market expansion has almost no income growth. At the same time, fast food play experience brings more and more low retention rate, has let the super-casual game of the gold rush gradually calm.And to enter the market and maintain strength has also become more difficult. It's so-called, it's easy to come by, it's going fast.
Leisure games are becoming more and more "heavy" - category boundaries are blurring, "mix" becomes a new way out?
"There must be a way before the car goes to the mountain, and the boat goes naturally straight to the bridge,"The saturation of the category and the retreat of the boom do not mean extinction, not "winter", but "transformation"。
Under the saturation of the ultra-leisure category, it is the endless light play method spent and developed, and more users who are not covered by other categories of games are excavated. "One of the advantages of casual gaming is that it works," said Abhimanyu Kumar, author of Deconstructor of Fun, one of the world's largest gaming industry blog sites.With its easy-to-use features, it quickly reaches a very wide range of users.This is difficult for heavy and moderate games. "
According to.Facebook Global Gaming Industry Marketing Report50% of 'hands-on users' don't consider themselves players, they only want a simple and fun experience in the three or five minutes of their leisure, but are never ready to enter a complex or grand world of gaming in the first place. For these users, the concept of the game itself is as simple and interesting as it is simple enough. "This is a huge advantage of ultra-casual, or pan-casual games (leisure, ultra-casual and mixed leisure and other casual light games), and is the cornerstone of developers looking for a way out of ultra-casual games."
So, where is the way out? "Intense competition has led to rapid maturation of the market, and in such a trend, product differentiation will be achieved, and the addedness of leisure games will become higher and higher, which is why there is now a shift in the concept of from ultra-leisure to mixed leisure." Kumar gave his answer - mixed leisure.
In fact, with regard to "mix", it's already a glimpse into the game category. In the early period of the rise of hand travel, play less, revenue model is more single time, the distinction between the category is still clearer. "Happy to eliminate" is a casual game, "Knife Tower Legend" is a moderate game, "Extreme Flying Car" is a heavy game. And now,The boundaries between many hand-swimming categories are becoming more and more blurred.。 The traditional three-game in the "dream home", "dream garden" here, can not be said to be a leisure category, including the construction, collection, story of the task line, toward the development of medium and heavy game.Casual games are also getting heavier.。
And on the basis of super-leisure lay, "Mixed leisure."It's coming."It is not a game category, but the sublimation of ultra-casual games.。 Inherited the advantages of ultra-casual games easy to get started, easy to start, and bring a different experience. By designing to increase the satisfaction of breaking down, increasing the rich story lines, collecting systems and other to bring players a continuous sense of pleasure, achievement, or interactive elements, to attract players to play for a long time. "
"Mixed leisure," Oscar Clark, a game industry veteran, tells us.It is a game that draws on the advantages of different categories of games.。 It combines the simple style of ultra-casual games with updated playand and levels that allow players to play continuously. "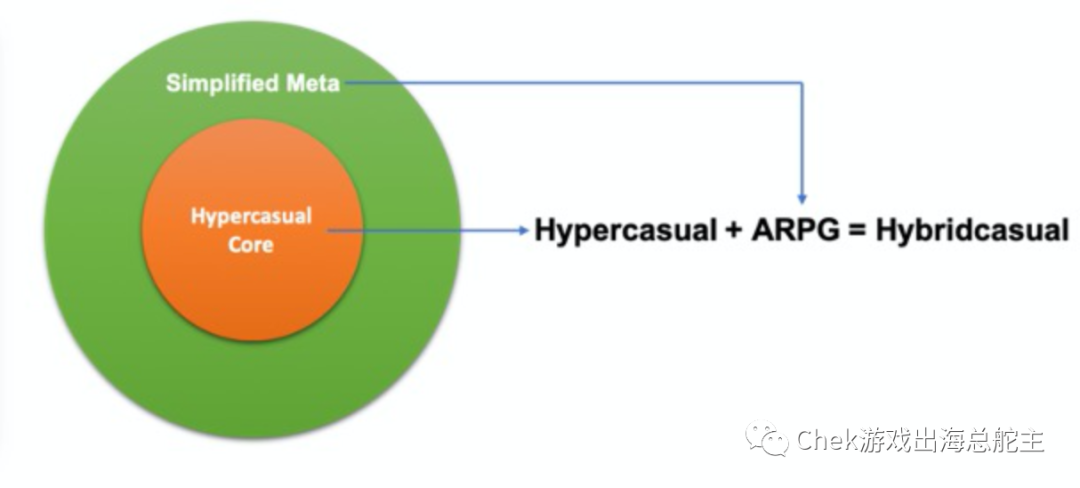 Summarize:
Several of these ways are to apply the catalog several ways, through the use of product catalog, can make your product selling form rich and diverse, help ingenuity conversion rate. In a follow-up section, we'll show you how to make your Facebook dynamic ads stand out with creative templates, if you still have questions about the process of creating catalogs on Facebook.Please follow us for the next issue.。
---