Google Ad Basics: Five types of ads in one article.
Before we run an ad, we need to create a campaign first. The type of campaign you choose depends on your ad goals. For example, if you want to show ads on Google.com to attract more people to your site, you should choose a Search Web campaign.

Each ad network has different types of campaigns that meet your different goals. This article describes some of these campaign types.
You'll be prompted when you start setting up your campaign.Select your campaign goals and campaign types.Then you'll see that you'll help you achieve your campaign's primary ad goals.Related features and settings recommendations.(Note that all campaign settings and features are available regardless of the goal you choose, and you can change your goals or choose not to use them at any time.))
You can choose your campaign goals based on what you want your customers to do, including:
Sales.

The lead.

Website traffic.

Product and brand ratings.

Brand awareness and reach.

Apply publicity.
The campaign type determines where your customers will see your ads, and you can use ad targeting to choose a more specific ad placements. Campaign types include:
▍Search for network campaigns.
User pair.
Keyword-related words.
When you search, your ads appear next to the search results.
If you search for "skirts", show some below the search results.
The message that marks "ad".
Google search sites. Ads can appear above or below search results for Google Search, or next to, above, or below search results for Google Play, Google Shopping, Google Images, and Google Maps, including the Google Maps app.

Google Search Web Partners' websites, or show as part of a related search or link unit.
For customers:
Customers who want to explore Google search traffic opportunities.
▍

Run campaigns to the Display Network.
Placement:
Google's display ad network covers 90 of the world's total.
% of the Internet.
Users, including more than 2 million websites and 650,000 app ad spaces.
Whether users are browsing their favorite websites, showing YouTube videos to friends, viewing Gmail accounts, or using mobile devices and apps, you can show them.
advertising.
Location:

Use ad group targeting to get ads to appear to specific types of people, such as targeting specific people through audiences, demographics, and so on, or by specifying keywords or topics to make ads appear in the context of specific categories of content.
Creative:

Because display ads are actively presented to specific groups of people, attractive advertising materials are important.
For customers:

Suitable for customers who need branding and increase product focus.
Shopping ads are used.

Existing.

Merchant Center product data.

(not keywords)

Decide how and where your ads will appear. Google will when users search for content that matches their ads.
Show users information such as photos, names, prices, and store names.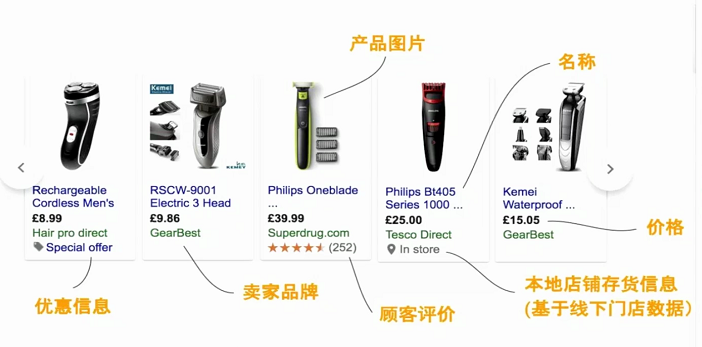 "Shopping" tab on Google search (some countries)

Google Search (next to search results and separate from text ads) and Google Images.

Google Search Network Partner Website (if your campaign is set to include Search Network Partners)

Google Display Network (including YouTube, Gmail, and Google Discovery)
For customers:
Retailers that want to increase product sales.
Placement:Video campaigns let you show your video ads individually or on YouTube.and other streaming video ads on the entire Google Display Network.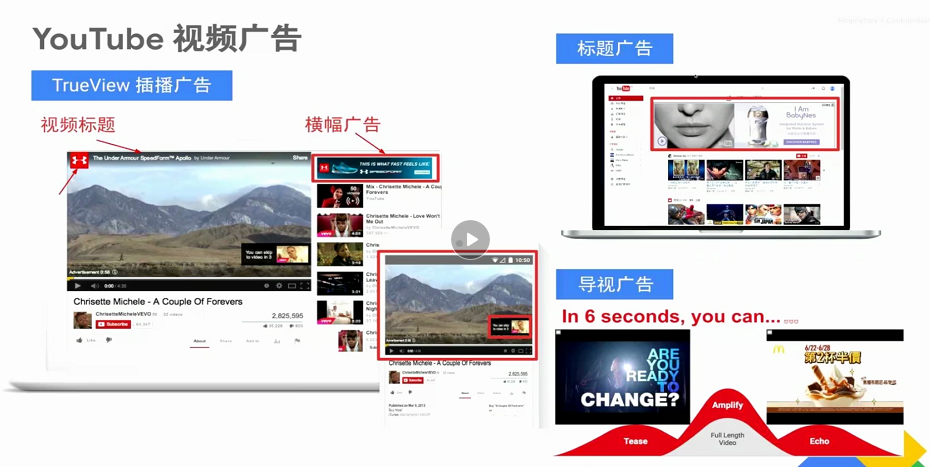 Ad format:Existing video ad formats include interstitial ads, video discovery ads, non-skipable interstitial ads, out-of-stream ads, and guided ads. Video discovery ads can only be displayed on YouTube.
Location:Like display ads, you can show them to specific people through demographics, audiences, and so on, or you can specify keywords, topics, or channels to make ads appear in videos with specific content.
For customers:
All.
Yes.
Google
Advertising.
customers, especially.
Hope.

Video advertising.

the .
Unlike most Google Ads campaigns, you don't have to design specific ads for this, just add a few lines of text, set bids, and provide some assets, and the rest will automatically be optimized to help people find you.
Placement:Ads can appear on all Google products and services. This includes Google Search, Google Play, YouTube, Google Display Network, AdMob, Discovery on Google Search, Google Search Network Partners, and numerous other publisher sites that display app ads.
Optimization goals:
App campaigns offer three different ways to optimize your marketing goals, including getting more installs, enabling in-app actions, and increasing the value of in-app actions.
For customers:
APP promoter.
Once you know all the types of ads, you're ready to do it, and if you're having any problems with your ads, click.
"Read the original"
Contact us.
It is recommended to read.
◎ Marketing Case . . . Flexible use of TikTok advertising products, 280% increase in fan growth
◎ Product updates, Google launchdiscovery ads worldwide, and YouTube ads launch new content solutions.

◎ Three steps drive app installation and conversion through Snapchat Ads.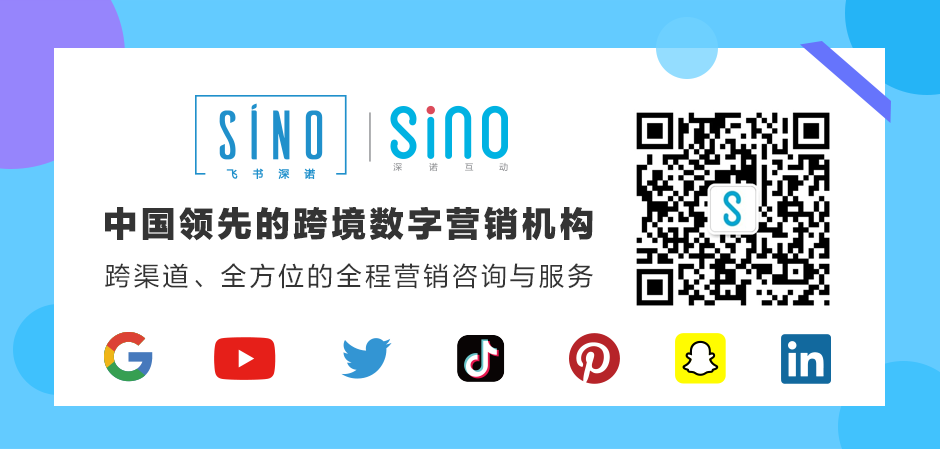 Click on "Read the original" for more information.
---