The UAE today added 1,412 new cases. And a remote workmark? Dubai launches a new visa To live in Dubai without having to be employed by a local company. The UAE strives to develop medical tourism.

The UAE today added 1,412 new cases.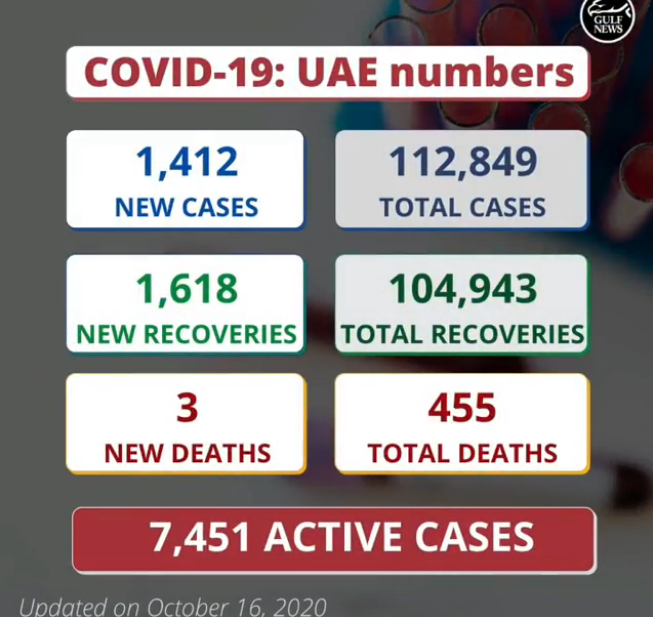 The UAE Ministry of Health reported today that 1,412 new CASES of COVID-19 have been confirmed, the highest to date, with a total of 112,849 cases infected, following 117,812 additional COVID-19 tests on UAE citizens and residents. All the latest patients are in stable condition and receive the necessary care.
---
And a remote workmark? Dubai launches a new visa To live in Dubai without having to be employed by a local company.
Dubai has announced a new visa system that allows overseas professionals to apply for a one-year remote work visa, allowing them to live in Dubai while working remotely in other countries without having to be employed by a local company.
The visa program promises applicants and their families access to all services necessary for local residents, including telecommunications, utilities and schooling. But only applicants earning at least $5,000 a month can be approved, and applicants must provide last month's payroll and three-month bank statements to prove their income level. Dubai also welcomes applications from business owners who are required to provide proof of ownership of the company for one year or more, as well as bank statements for the first three months, with an average monthly income of $5,000 or more.
The applicant's passport and health insurance are valid for six months and are valid in the UAE. With Dubai's good infrastructure and no personal income tax, the plan is expected to attract a group of middle- and high-income people from the Middle East and boost dubai's rava market-hit tourism, property and services sectors.
---
With the biggest promotional season in history, online sales in the UAE are expected to reach a record $1.5 billion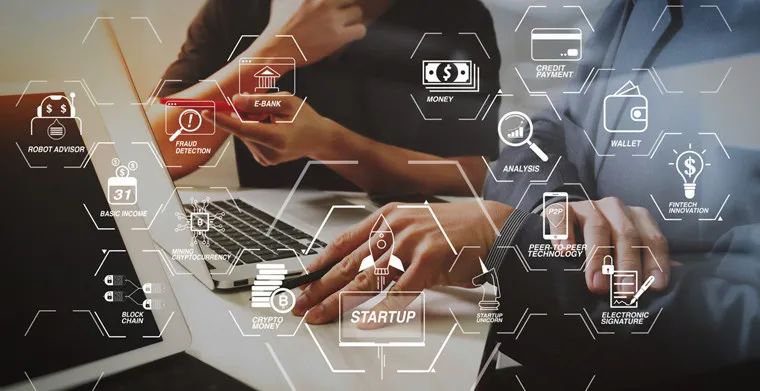 Although the UAE has lifted restrictions on shopping centres, many shoppers are still used to shopping online at home. Sales across all online channels are estimated to reach $1.5 billion. If that figure becomes a reality, it could be as much as 60 per cent higher than in 2019. For the rest of the year, online promotions continue.
November 27, 2020 "Yellow Five," "White Five," "Black Five"
"Friday" is an important time for Middle Easterners to buy, whether it's "Yellow Friday," "White Friday," or "Black Friday."
According to Adobe Analytics, the number of people looking for holiday gifts grew by nearly 20 percent in 2019. According to a report released by Deloitte, seasonal sales interest increased from 1 per cent to 1.5 per cent, a 4.1 per cent increase in retailers in 2019 and more so in 2020.
The UAE's "Friday" push will take place on 27 November 2020, although warm-up has begun, although it is more than a month away from 27 November. That means "Friday" isn't just a one-day sales frenzy, it's actually going to last a whole week, or even a month.
Noon.com's Yellow Friday and Amazon.ae's White Friday are popular online shopping festivals in the UAE, and in addition to discounts of up to 80%, e-retailers will offer more benefits to buyers with credit cards, such as cashback and easy-to-pay plans.
"Friday" is the uae's biggest shopping event. For years, Black-Friday.Global analysts have been keeping a close eye on trends and statistics from the United Arab Emirates and the global "Friday" push. Sales in the United Arab Emirates are up 152 per cent compared with normal days, while saudi Arabia is growing 308 per cent, according to internal global data from Friday 2018. Shopping peaks at 2 and 9 p.m., with the UAE buying an average of 4.2 products, with online and brick-and-mortar stores costing about 1068 AED per person.
According to previous data, the popular product categories in the UAE's "Friday" push are fashion, electronics, home, toys and other products. "Our research shows that this category will perform well in the 'festival' quarter, as more than 80 per cent of customers want to buy fashion categories during this year's Friday rush," said Sandeep Ganediwalla, regional partner at RedSeer Consulting. Products such as shoes, bags and perfumes are also expected to perform well during this period. "
A series of large-scale online shopping and sales activities, such as the UAE National Day on December 2nd and noon's end-of-year anniversary on December 12th, will also add to the UAE's retail industry and boost online sales in the UAE.
Pent-up demand for purchases in 2020 will be released by e-commerce in the quarter...
---
Emirates' chief executive says the airline industry will recover strongly, but things will "get worse before they get better"!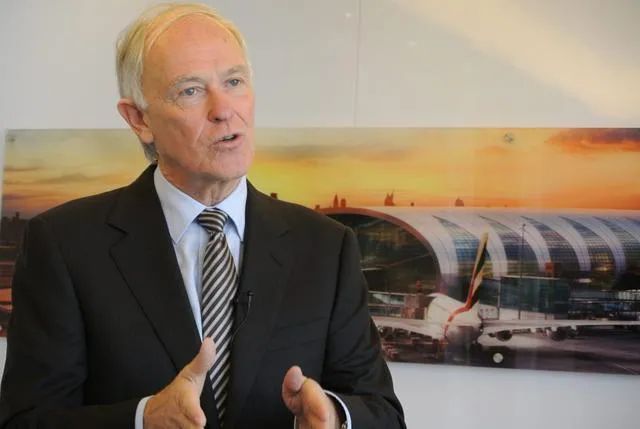 The outgoing president of Emirates has described the new crown outbreak as a "glitch" in the aviation industry, but he believes the airline will recover quickly once the vaccine is developed or the world learns to co-exist with the virus. At the same time, however, Sir Tim told a virtual aviation conference that things could get worse before they get better.

Sir Tim was due to retire in June, but has agreed to stay on until next year to oversee Emirates' response to the outbreak crisis. He changed his mind after initially expressing pessimism about the long-term impact the outbreak could have on the airline industry.
At the start of the crisis, he declared the Airbus A380 "dead", but later changed his mind, saying the flagship double-decker would remain Airbus's long-term future. Other airlines have either stored the A380 for long periods of time or, like Air France, decommissioned all of these aircraft.
But he said demand was unlikely to recover within the next six months and that the situation would "get worse before it gets better". Al Baker, chief executive of Qatar Airways, the region's rival, agrees. He predicted last week that more airline failures would inevitably occur in the coming weeks and months.
Like Sir Tim, the Qatar Airways chief executive believes his airline is resilient enough to be stronger at the other end of the spectrum.
However, industry and trade bodies are increasingly concerned about the impact of the continued travel ban and a second wave of viruses sweeping Europe and North America. Revenues in the airline industry are expected to fall by 50 to 60 per cent this year, with at least 4.8m people out of work.
Dubai was the first to try to safely open up to tourists, lifting a travel ban in July that required them to show proof that the COVID-19 test was negative. While not without risk, the solution is gradually being adopted by more countries as a way to lift the travel ban and avoid quarantine restrictions.
---
The UAE strives to develop medical tourism
Dubai International Airport in the United Arab Emirates is welcoming international travelers as travel restrictions are gradually lifted. Many of the daily visitors are those who come to seek medical services. Medical tourism has become an important boost to the recovery of tourism in Middle Eastern countries represented by the United Arab Emirates, according to a recent article on the Middle East Business Intelligence website.
In recent years, the UAE has been increasing its medical investment and its facilities have become more and more complete. On this basis, the UAE regards the medical tourism industry as an important fulcity for economic diversification. In accordance with the country's Vision 2021 strategy, Dubai, Abu Dhabi, Sharjah and other emirates have made corresponding plans to steadily promote the development of the medical industry.
In Dubai, for example, the local government launched the Dubai Health Strategy 2021 in 2016, which set out a blueprint for the health care industry over the next five years, encouraging the public and private sectors to work together to promote the healthcare sector and make Dubai a medical destination. Figures for 2019 show that Dubai has 350,000 medical visitors, with dentistry, dermatology and plastic surgery among the most popular.
In order to attract overseas medical tourists and enhance the competitiveness of medical tourism, the Dubai Health Authority has set up a website called "Dubai Health Experience", which provides visitors with medical packages and medical programs, visas, airline tickets and other information in Arabic, English, Chinese, Russian and other languages. Dubai has also launched the Health City project, which combines medical care with vacation convalescies to drive the development of the surrounding commercial and entertainment industries. Over the years, Dubai has more than 90 outpatient and diagnostic laboratories and more than 1,700 medical professionals, combining Chinese medicine, massage, yoga and other projects to provide personalized medical services.
The UAE's National newspaper website says the government's effective measures during the outbreak have boosted tourist confidence and medical tourism has become one of the first industries to recover. Christian Schumacher, chief executive of King's College Hospital in Dubai, said the hospital's medical travel advice had gradually returned to pre-epidemic levels.
Dubai and Abu Dhabi are the top two arab regions in the Global Medical Tourism Index 2020-2021, with Dubai and Abu Dhabi rising 10th and 16th out of 46 medical destinations in the world, respectively, ranking sixth and ninth. Arab media pointed out that compared with many other medical tourist destinations, relatively high cost-effective, convenient transportation and convenient visa procedures are important factors in attracting medical tourists in the UAE.
Mansour Ahmed, head of health, education and public-private partnerships in the Middle East at Coli International, said there had been no decrease in the number of people consulting and planning to take part in medical tourism projects during the outbreak, and that the number of medical visitors to the region was expected to rebound soon in the coming months as travel restrictions were liberalized. This shows that the government has made great efforts to develop the medical tourism industry in recent years and achieved good results. Marwan Mura, an official with Dubai's health ministry, expects new growth in local medical tourism in the future.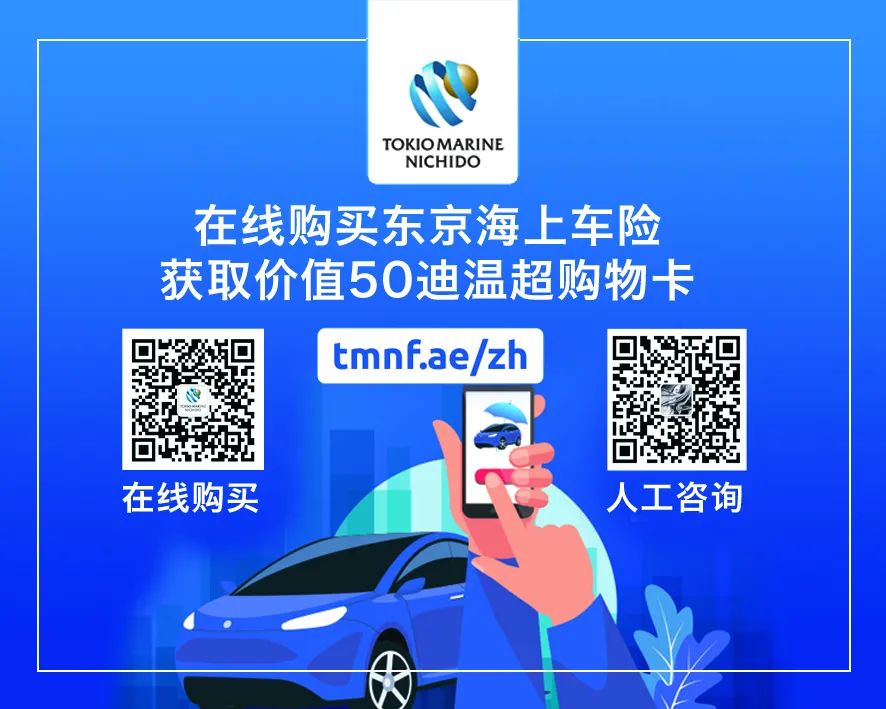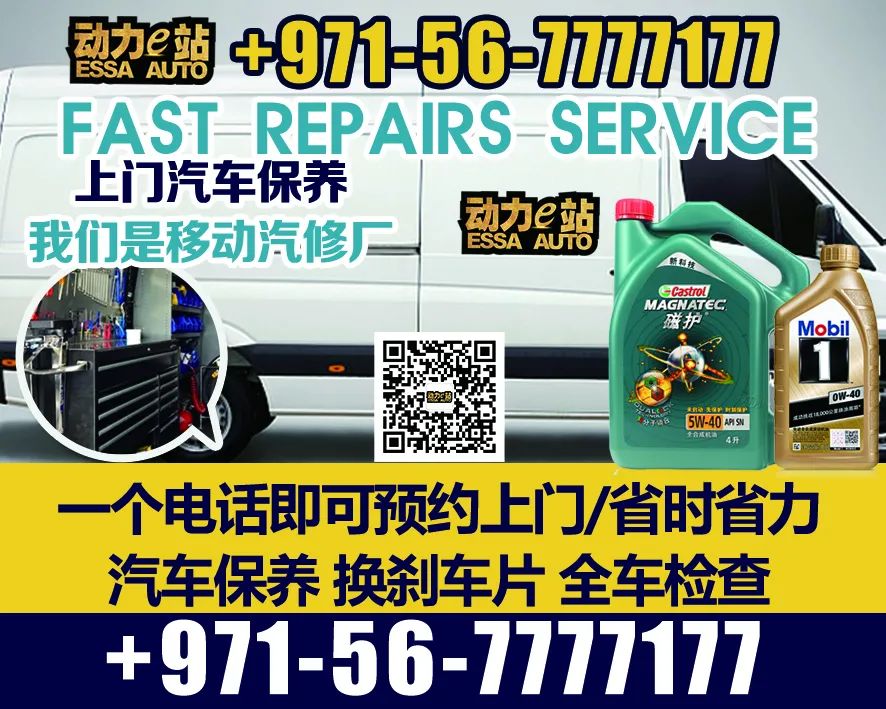 Founded in 2010, Dingxing Media is headquartered in the Indigo Building of Dubai International City, located in RAK (Las Haima) Media City, is a media company that combines media publicity, ChinaMart (China Operator) magazine, WeChat Public, website (www.inuae.cn), event planning, video, 300 tourist bus seat ads, etc. We uphold the "integrity, innovation, win-win" service purposes, for the UAE overseas Chinese to provide more professional, more efficient and more convenient integrated media services, and strive to create a land in the United Arab Emirates to create the most influential media platform.
ChinaMart magazine

Phone: 00971 052 297 3344
Micros signal: chinamart001

+971 43606449
Email: dbchinamart@gmail.com   
QQ:2911325175
Wen super ticket advertising, yacht bus car advertising,Outdoor advertising,

Tel: 009710564433856 (WeChat same number)
Yacht rental business visits

Tel: 00971507686176 (WeChat same number)
Click on "Top right corner to see the public number" to select follow or long press the figure QR code to select "follow"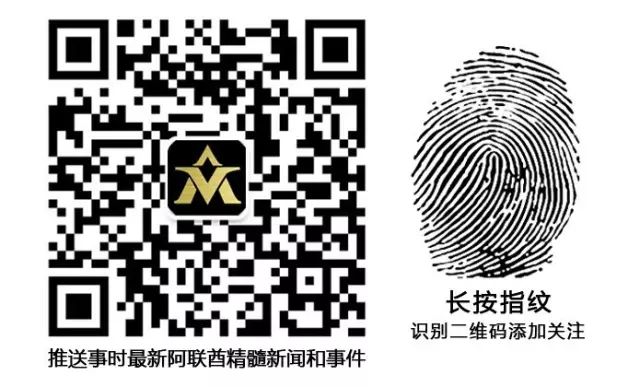 ---