In 2020, those Silicon Valley homecoming entrepreneurs
The following article is from 36 By Chen Zhixuan and Liu Wei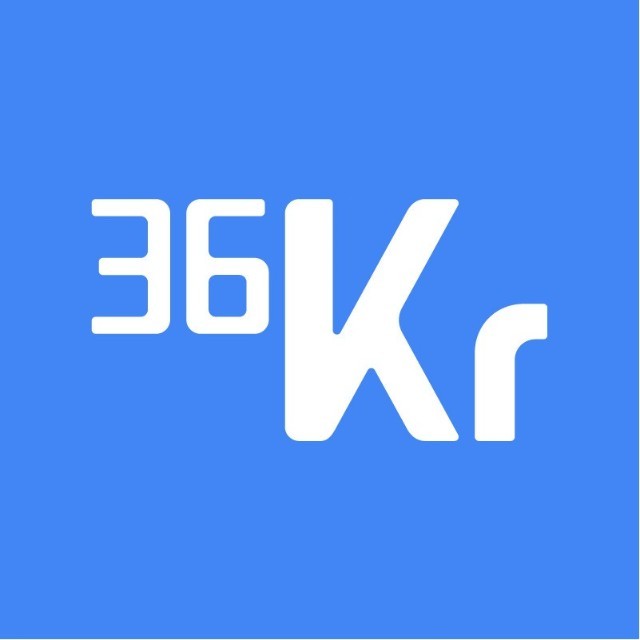 36
36 is an excellent brand and groundbreaking platform for serving China's new economic players, providing new and in-depth business reporting that emphasizes trends and values, and our blogan is: let some people see the future first.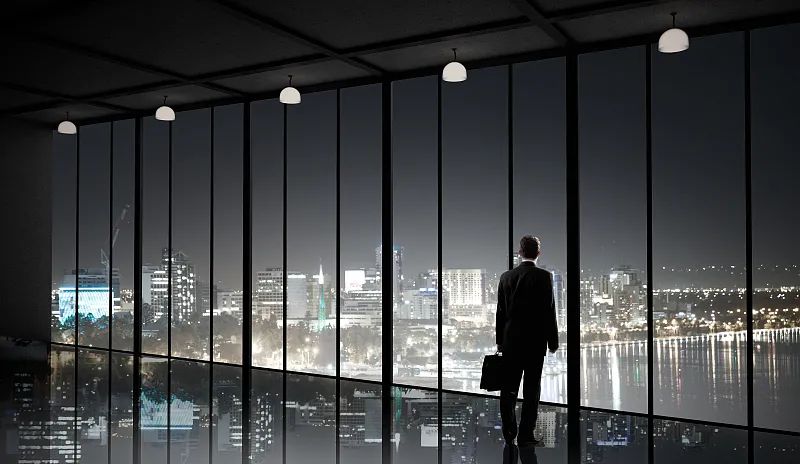 Photo credit: Vision China
One step forward is competition, one step back is not willing.
Source:36, wow36kr
Text . . Editing by Chen Zhixuan Liu Wei
The sea returned to the hunt
In his first year at Northwestern University's Kellogg School of Business, Wei made a decision: drop out.
Almost as fast as she could get a ticket in the outbreak, she boarded a plane home three months later. Despite the twists and turns of the flight: after a tired 48-hour flight through Chicago, Mexico and Tokyo, she had to spend 14 days alone in a Shanghai hotel that couldn't turn on air conditioning on a rainy day. But Wei Xinye still couldn't stop the excitement - she came back to start a business.
At the end of March, a WeChat tweet brushed the screen in Wei Xin's North American Chinese community: "To you on the other side of the ocean." "At the time of the outbreak, we can't get together. See the literal, very much thought. The last row of "open letters" from Sequoia China stirred the nerves of countless overseas students: "It's time to go home and start a business."
A week later, the men "see" Zhou Wei at the Sequoia online event. Mr Zhou is regarded as Sequoia China's "number two" - as a key partner in China's top VC, he is the man every entrepreneur wants to meet. He was joined by Sequoia China partners Wu Wei and Cao Wei, as well as Vice President A.D., which showed the high specifications of the event, as well as nearly 600 would-be entrepreneurs from different time zones who were online at the same time. Although the event is known as "China's cutting-edge technology investment trends sharing meeting", but Sequoia would like to send a signal: return home to start a business to find Sequoia.
This is a delicate node at the moment. On the one hand, the path between China and the U.S. has become obstructed: policy changes have made it difficult for Chinese students and engineers in the U.S. to return to the U.S. in the short term if they choose to return home. On the other hand, Chinese capital, which is more dependent on local entrepreneurship in the United States, is rapidly withdrawing from the U.S. because of censorship, and several venture capital institutions, including Innovation Farms, are closing U.S. offices. In the sudden outbreak, the contradiction is magnifying further.
"It must be decided immediately whether to return home or stay in the United States, immediately or on hold." Li Feng, founding partner of Fengrui Capital, told 36 that in this particular year, the mood of overseas groups wanting to start a business is changing: "when and where", these two things that had enough time to think, suddenly became "imminent".
For the early institutions that believed more in "investing as investors", it was a regular path to find entrepreneurs through a particular group, and it was a long-term practice for domestic capital to pay special attention to overseas students and engineers. Old-time investors may be more olfactory than most entrepreneurs. In addition to Sequoia, including Fengrui Capital, Sorgho Capital, Jinge Fund, Jinshajiang Ventures, a number of VCs have launched activities for returning entrepreneurs.
On a Saturday morning in August, Fengrui Capital held its first "OpenDay" in five years at its office and online in Liangmaqiao, Beijing. The small conference room was full before kick-off, with participants sitting next to each other and more than 100 people online. "OpenDay" advance notice of the title is cordial and direct: you intend to return home to work, start a business, welcome to Fengrui sit down. In just three days, there were more than 500 applications for the event.
In the past, Li Feng, the head of Fengrui Capital, used to travel to the United States three or four times a year to reach out to local Chinese entrepreneurs. But this year, he recruited a North American head, Dong Weili, and her resume clearly helped Feng Rui: a former president of the Silicon Valley Association of Chinese Entrepreneurs (CEA) and founded the North American Entrepreneurs Alliance (CEA), which makes it easy to find potential entrepreneurs at North American universities such as Harvard, Stanford, MIT and Berkeley.
"Obviously, the first half of the year has been more positive for this group of people." Uphone Capital, which has received capital injections from a number of domestic investment institutions and is known as Silicon Valley's "outpost", and its founding partner, Guo Wei, are more sensitive than anyone to the warming of capital: as the overseas epidemic intensifies, China's capital is reaching out to potential entrepreneurial groups such as overseas students and engineers more quickly and faster.
"The roots of the dollar fund are in Dunes Road, a way for Silicon Valley to bring together America's most important venture capital institutions, and it's a long-standing tradition to focus on Chinese students and Engineers here." Guo Wei told 36, "No one will say it directly, but they are doing it more actively." As we all know, this is the most appropriate time to circle this group of people. "

Even without the wonders of 2020, "go or stay" is a choice question that hangs high over the heads of Chinese in Silicon Valley.
More than a month ago, Xu Heng landed in Hainan. The former Amazon senior technology product manager decided earlier this year to give up more than a million yuan a year to return home, hoping to apply Amazon's logistics and supply chain technology to traditional wholesale businesses in China.
"Mostly come to the United States to learn technology, do technology, strong ability, level enough. But to be honest, working in an Internet factory here is limited. Interviews let you build atomic bombs, jobs let you screw screws, and the engineers around you rarely get a sense of accomplishment from your job. Not to mention the invisible ceiling of Chinese engineers. "Xu Heng has long been acutely aware that in Silicon Valley, only a very small number of Chinese can be the head and vice president of large companies, a large number of Chinese engineers stuck in the "senior" level can not move.
As a result, most of the engineers around Xu Heng live a life of "seeing the head at a glance". "Towards ten nights and four. When idle, either in the yard DIY, open party, or accompany Va, play games. The saturation of the job is not compared with the domestic 996. "
If the ease of life abroad and the fear of domestic competition have trapped this group in a harbor of resistance to change, the speciality of 2020 lies in the fact that comfort has been broken.
In the first half of this year, Silicon Valley experienced what is said to be the biggest wave of layoffs since 2008, with a significant number of Chinese in technology companies deeply affected. For a time, different companies in the "job demand table" circulated among the Chinese, "Chinese mutual help to find work" groups like snowballs rolling bigger and bigger. There are media statistics, before and after nearly 3000 people to participate in the workplace mutual assistance, self-help.
"As an engineer in the United States, you can soon have a life of little rich and safe. But Chinese engineers want to break the curing class, and more and more Silicon Valley people believe they have to return home if they want to be rich and successful. Even now, says a Silicon Valley engineer, Mao Wenchao, who left Google to set up Li Zhifei and returned from Stanford University to build a small red book, is still an icon in the minds of Silicon Valley engineers.
"Irritable." Xu Heng uses one word to describe the prevailing mentality of overseas technology elites. Every year when he returns home, he is shocked by what he can't see on the other side of the ocean. "It used to be mobile payments, this year it was live shipping. Not like the United States, the country is new every year. Seeing these, are capable people, who will be irritable. "
Today, the mood of "irritability" is more high among the Chinese in Silicon Valley. "There are two main things that people meet now: whether to go home or not to start a business." 'The business world is becoming more and more like a parallel world, ' Zhang Yuxuan, a partner at Jinshajiang Ventures in Silicon Valley, told 36. "The U.S. has a set of rules, China has a set of rules. What if the business world of the future were more separate? It's better to return home later than now. "
But for returning home to start a business this matter, overseas Chinese people have long been pulled by a major contradiction: on the one hand, rapid changes, the market environment of opportunities to push them forward;
Half a month after returning home, Wei and his entrepreneurial partners held a trial drink at OnePiece Work, UpHonest Capital's start-up accelerator incubator in Shanghai's Xintianli. This is the first time she has introduced her new brand, "Under the Wind", to the public. This is a positioning of low alcohol, fruit flavor, "0 sugar, 0 fat, 0 carbon water, and cool and healthy" drink. Despite its alcohol, the wind's positioning is very similar to that of yuan気forestation, a popular domestic bubble water brand that has been valued at nearly $2 billion in the past two years. Consciously and unconsciously, Wei Xinye stood on the wind of consumer brand entrepreneurship.
Originally it was only an "internal test", but Wei Xinye and the guests exchange business cards found that the scene came a lot of uninsed guests: investors in the consumer circuit, as well as several competitors who have not yet come up with products. "Now, there are more than a dozen competing pairs I know who are doing something similar."
That's the problem every Chinese entrepreneur faces: any track is like a forest. "The competition is 100 per cent when you go back home and start a business." Fengrui Capital Li Feng is used to this, "more money, the competition is naturally fierce." "
This leads to: while all Silicon Valley Chinese are talking about returning home and starting a business, it's the few who are really putting it into action. "Most people are worried about domestic competition. Tencent, Ali and headliners are now at the centre of the world stage, with too many people coming out of these big factories to start their own businesses compared to a decade ago. Zhang Yuxuan and many local Chinese have talked, almost everyone will mention the concern is: "Compared to domestic entrepreneurs, where is my differentiation advantage?" "
Those who are determined to leave can only adapt themselves to China's speed more quickly. Before buying a ticket back home, Xu Heng used the vacation he had accumulated from his previous job to spend Chinese time: if it were to use WeChat, telephone, Tencent conference, Zoom in the middle of the night to engage seed customers one by one, or to get up early and talk to domestic partners about technology, chat about research and development. Until he bought three tickets before and after, spent nearly $20,000, and finally landed in Hainan, "the start-up did not wait, domestic competitors will not wait." "

Back home, Wei Xinye also quickly started the entrepreneurial time. It was the "densest" few months of her life: she and her team, who had previously worked only in first-tier cities, ran through all the factories up and down the supply chain and opened them all in a month. Frequent production reschedants and complex compliance conditions that she had never encountered before. Business school game classes, negotiation classes in the exercises become her daily routine. She's also constantly seeing people: recruiters, prospects, partners, regulators and, of course, investors.
By the time she got to the financing stage, Wei found herself easily caught up in a paradox: when she went abroad, she was looking for opportunities on the wine circuit, learning to start a business, and eventually "lucky" to find the right bottle of wine at the after-school party, White Claw, the inspiration for "Under the Wind", one of the hottest wine brands among young People in the United States;
"Countless individuals want to say to me like a conditional reflex: the sea comes back for consumption?" No grounding gas. But no one told me what ground gas was. "
The air seems to float with the equivalent of returning to the sea and not grounding gas. Despite the current domestic consumption investment is unusually hot, but the wind has been slow to formally start financing. As a consumer brand entrepreneur, Wei Xinye believes that his products are attractive enough, return to China a month on-line product implementation is also super. But investors would like to see from her the resources of the industry, supply chain resources, channel resources. She obviously didn't have any of them.
Most people want to see what she has, but few see what she is doing. Sometimes, in the face of investors' questioning of resources, she can only say in her heart, "My greatest advantage is that I like it more than anyone else." "
Investors' talk of "unseeded gas" at sea is not without reason. Objectively speaking, Hai return, once a group with greater expectations, has not really been a central force in China's new business boom over the past decade.
In the 1990s, the Pacific was Chinese to the other side to realize their personal wealth and dreams. "Leave" is the choice of many elites. It wasn't until 1995 that Zhang Chaoyang renounced his U.S. citizenship and returned home: china's Internet age began, and the wave of overseas Chinese returning home began. But looking back, the dividend period in China's business history is not long. BAT's war has not really begun, Li Yanhong's Baidu has quietly retreated; byte beat, the United States, drops, JD.com, dodo and other new giants, there is only Wang Xing and Huang Wei experience.
In the embryonic period of the Internet, entrepreneurship pays attention to the technical vision and ability, "see the world" of the sea returns have a natural advantage. In the past decade, China's Internet entrepreneurship is dominated by business model innovation, which has matured in foreign forms at home, the core lies in the understanding and practice of the local market. The advantage of sea return has been greatly dispelled by the changes of the times.
In 2014, an article called "The Bostonian" told a heart-wringing story: Chinese students coming out of the world's top universities in Boston are starting businesses that are likely to change the future of China. But so far this has not happened.
A VC known for its investments in sea returns did an internal re-launch last year: the success rate of start-ups invested in sea returns over the years was not as high as one thought. "We wanted them to be the best CEOs, but it turns out they might be better suited to be good CFOs." The sea return unseeded gas has become a certain stereotype in the venture capital circle, and it is also a matter that every sea return must quickly self-prove.
The bigger difficulty is not necessarily identity, but a very different business understanding between homegrown and local entrepreneurs.
Five years ago, Mr. Ong, who had studied in the United States for eight years, founded lemonBox, a cross-border custom vitamin brand, in Silicon Valley and started running between China and the United States. The model is not difficult to understand: users fill out a health questionnaire, you can get professional advice from a registered dietitian, through the purchase, you can regularly get direct mail from the United States to home personalized customized nutrition supplement package.
At the end of 2018, LemonBox was selected as one of YC's first projects to invest in China. Eric Migicovsky, a partner at YC and founder of the first-generation smartwatch brand Peppe watch, became Mr. Ong's entrepreneurial mentor. Migicovsky once advised him that "early companies didn't spend money on advertising," "do things, not do scale" (focusing on products rather than size).
But recently, when opening a new round of financing, Mr. Ong entered a very different context: he was talking about products, and investors were looking at channels;
Using the social Darwinian law, it may not be the strongest to survive, but it must be the most adaptable to the environment. Compared with many hesitant returns, Mr Ong is clearly more willing to accept change. "For example, the logic of consumption is H5, google, Instagram, Facebook, domestic Taobao, Tmall, JD.com, Jiyin, WeChat small program. Every platform has to have knowhow, connections and experience. Domestic entrepreneurs are in this environment every day, he says, and returnees have to learn from the beginning.

Most investors are animals that move in the wind. In China's first-tier market, few people can trust the same group for a long time. Xu Xiaoping, maybe one. Interestingly, his previous New Oriental venture brought countless people to the United States, and then angel investments brought back a large number of international students.
In 2011, Xu Xiaoping and Wang Qiang joined forces with Sequoia China to set up the Jinge Fund, and quickly established it as the most well-known domestic early-stage fund for overseas Chinese start-ups. Graduated from Stanford University, Jinge Fund Investment Director Yan Le joined as an intern in his early years, and participated in the launch of the Jinge Fund "True Station" program. "The first thing that happens when we institutionalize angel investments, we're thinking about how to capture the returning community on a larger scale."
Since 2013, in order to provide an effective "window period" for overseas students returning to China to start their own businesses, the "True Station" project has been specially designed. By leading the students to visit a number of real fund investment companies, coupled with various types of practice and team building activities, in a period of about ten days, "True Station" hope to let the return group focus on the domestic market and environment.
After more than ten phases of activities, the Real Grid Fund found that the environment has changed, relying only on the "True Station" to cover all industries is neither realistic nor focused. At the end of 2019, in addition to the "True Station", the Zen Fund launched a more cutting-edge technology talent incubation project, "ZhenPlanet", and launched the first phase of online technology start-up camp.
All along, for the home-based entrepreneurial community, this typical "look at people"-based early investment institutions are constantly looking for their most suitable, highest success rate and the fastest adaptation to the domestic environment landing entrepreneurial approach. Behind the evolution from "True Station" to "True Planet" is the "trend of returning home to start a business, which is changing from business model innovation to scientific and technological innovation".
Having worked at Groupon and Facebook, Lu Jiheng, who has studied and lived in the United States for 10 years, participated in the first issue of "True Planet". For five consecutive days, from 9 a.m. to 12 a.m., attend online meetings and then work on group projects. More than half of his group are Ph.D.s from top U.S. schools, and some are working engineers considering starting a business. He was one of the first to choose to return home to start a business.
At the beginning of 2019, Lu Jiheng returned to China to set up a codeless application development and operation platform, Letter Technology. Since then, he and his wife have lived a video-dependent "off-site love" life: every day, on the way to work, he and his wife video ten minutes, lunch at noon video ten minutes, 1 p.m. home from work, and then chat for ten minutes.
"The biggest crash was when the suspension of H-1B entry was announced at the end of June." The wife suddenly realized that the short-term difference would become a long-term off-road, and the two had the longest phone call. Lu Jiheng finally convinced her, "Because she and I both know that now is the best time to return home to start a technology business." "
Resources are tilting towards the return of technology. Lu Jihenggang received this year's Xiaoshan "5213" program support fund. "5213" program is currently a typical domestic to attract overseas talents to return home for technological innovation and entrepreneurship support program, it requires applicants to study and work abroad, and has a unique technical background, for the applicant's incentive funds are also quite rich. "Because the density of foreign skilled talent will be higher, domestic funds for returning technology are becoming more and more."
If the era of business models is a necessity against returning entrepreneurs, it may be a more appropriate time for them. The trend that everyone relishes is that an era of technological innovation has begun.
Fengrui Capital Li Feng said in an interview with 36, for the technical personnel who want to return home to start a business, "all the favorable factors are concentrated at the time": first, the government, policy support; "The wealth effect of the secondary market will drive investment in technology in the secondary market."
Many investors pointed out to 36 that at present, in some technical fields, the traditional industries waiting for the Internet, overseas background of technical personnel should have more advantages. This is also the outbreak, many investment institutions in more ways to "circle" overseas Chinese the key reason.
However, it should not be overlooked that people have seen more and more "to China copy" and "copy from China" in recent years after years of watching "copy to China". The boundaries of innovation are always bridged, individual countries have always maintained a state of technological advance never sustainable, the "window period" of technological advantage is always limited, the scarcity and competitiveness of the return of the sea can last? Are the sea returners really ready for China's highly compressed business world of evolutionary iterations?
Back home two months later one night, Xu Heng sent a message from Hainan to 36: "We went to interview the world of achievement!" "The record-making arena, founded by Lu Qi, the former head of YC China, has also become one of the most important forces in silicon Valley's elite.
Although it is not yet certain that Lu Qi's investment will be made, the supply chain SaaS system designed by Xu Heng and his team is already operating in the family business and has helped the family business increase its inventory turnover by more than 30%. Their next step is to find more interested customers to further polish products and sales methods, has contacted 8 seed customers across the country.
In the early hours of a summer's day in Qingdao, Wei Xinxiao left a factory in a suburb exhausted. After countless reschedes, she finally got the first can in the wind. Recently, she just finished Tmall's creation camp for the new brand, "Under the Wind" in more than 30 mature brands of products PK into the top 10. She chose to focus all her energy on producing better products earlier than her competitors, and by the end of the year the results had come out to start financing. "It's probably the core competitiveness," she realizes.
Ong Binbin has almost implemented a new round of financing. After answering countless "how to ground gas" questions, he survived a fierce battle to invest in consumer brands. He began to understand the answers that domestic investors wanted, and he knew more clearly what he wanted.
He still likes to wear a T-shirt he got when he went to YC training in the United States with YC's slogan: Make something people want.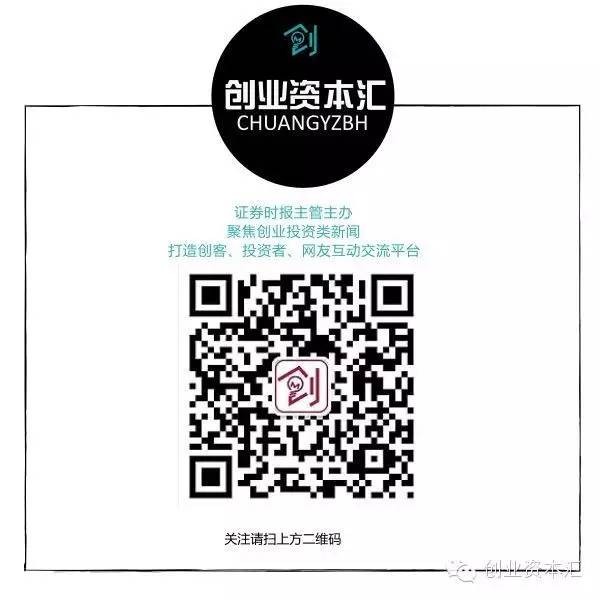 ---