Are book-giving engineers lower than scientists?
What is the difference between engineering and science? Why do science tend to enjoy a higher status than engineering in culture? Is it a scientific achievement or an engineering achievement to build large and complex equipment to successfully detect gravitational waves?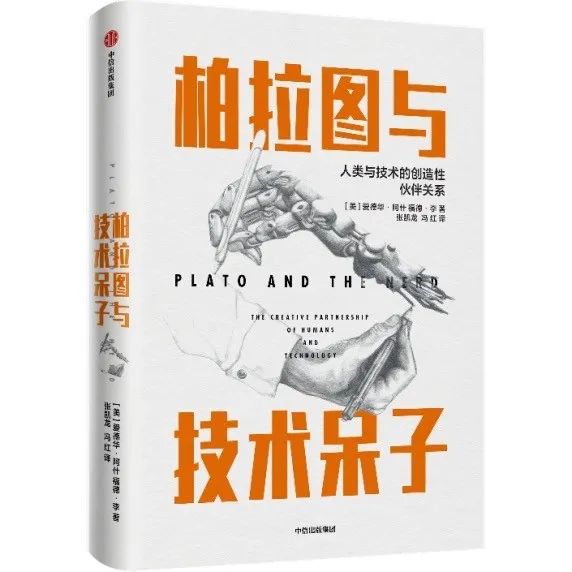 Author: Edward Ashford Lee
Translator: Zhang Kailong/Feng Hong
Published by CITIC Publishing and Caijing
The book attempts to explain why engineering is a very creative process and wants to explain to the reader why engineering has become so popular and competitive that it has allowed some geeks to stand out from the crowd of the brightest young people. This book will focus on the digital and information technology revolution, introducing the technology culture, the power and limitations of technology.
About the author:
Edward Ashford Lee is currently director of the Berkeley Industrial CPS Research Center, formerly chair of the Department of Electrical Engineering and Computer Science at the University of California, Berkeley, and is now a special professor at Robert S. Pepper. The main research direction is the design, modeling and simulation of embedded and real-time computing systems. He is a well-known scholar in the field of embedded systems and one of the advocates and leader in CPS research. Professor Lee holds undergraduate, master's and doctorate degrees from Yale University, MIT, and UC Berkeley. He has eight monographs, including Embedded Systems: The CPS Approach. He is an IEEE Fellow and has received the IEEE Award for Outstanding Technical Achievement and Leadership, the NSF President's Young Scientist of the United States, and the Frederick Tyman Award for Engineering Education.
Bean Petal Page:
https://book.douban.com/subject/34971151/
Buy link:
http://product.dangdang.com/29117316.html 
Herbert Alexander Simon, the Turing Prize and Nobel Laureate in Economics and one of the most influential thinkers of the 20th century, believes thatDesign is to "turn existing situations into preferred situations"。 But what do we mean by "preferred" situation? In the political system, this can be very subjective. In engineering systems, it may be more objective. A political leader might prefer to keep all immigrants out, even if there is no objective evidence of the benefits to anyone. Engineers, by contrast, are often asked to achieve what they want to be "preferred" by objective criteria, such as reducing costs or energy consumption. What Simon calls "preferred circumstances" is open." But in popular culture, it is not uncommon to think that engineers are primarily optimizing existing designs. 
The following joke just underlines this point:
Q: What's the difference between optimists, pessimists, and engineers?
A: The optimist sees a half-full glass. The pessimist saw a half-empty glass. Engineers saw that the glass was twice as big as it actually needed.
The joke stems from our mind's longing for engineers, who like lower-cost products. Although the lack of any objective measure indicates that engineering systems are better than "existing conditions", many are still considered "preferred". Apple phones, for example, are no better to use than Nokia phones, have significantly shorter battery life, and are not cheap! Apple phones are said to be "preferred" because they have some non-objective properties. Fundamentally, it is a creative contribution to humanity, not an optimization. However, it is undoubtedly an engineering work.


When using the term "artificial science" to refer to the creation and study of artifacts, Simon lamented the derogatory meaning of the term "artificial", saying: "Our language seems to reflect a deep distrust of our products." It can be said that distrust of natural products is equally reasonable. But as the father of a teenager with an Apple phone, I can attest to the fact that distrust of artifacts is real. Believed or not, there is no doubt that smartphones are transformative artifacts. Apple phones (and their later competitors) and other recent innovations in wireless communications and computer systems have allowed us to keep almost all of the information that humans have ever published in our pockets. Calling it "transformative" seems too understated. This is a victory for engineering, "artificial science", not natural science. However, we have to admit that there are few new inventions in Apple's phones. By the time Apple's phone went on sale, almost every important feature of it was already in other products.Apple phones are more the result of design than invention or discovery.
It is a common phenomenon in western culture today that most people seem to respect inventors more than engineers, and more respect for scientists than inventors. In an article in the journal Nature, Colin McIlwain attributed this to William Woolf, the former president of the National Academy of Engineering.
The scientific community generally agrees that science is superior to engineering. (McIlveen, 2010)
This attitude has spread from the scientific community to the general cultural sphere.We often use the term "rocket scientist" to describe very intelligent people, even though most participants in space programs do engineering.McIlveen continued:

Woolf attributes this phenomenon in a sense to the "linear" innovation model of innovation. The model argues that scientific discovery leads to technological advances, which in turn drive human development. This pattern is deeply rooted in the minds of decision makers, just as it is uninformedly trusted. As any engineer will tell you, innovations such as aviation and steam engines often predate scientific understanding of how things work.
It's hard to specify which scientific discovery ultimately contributed to Apple's phone, because every scientific discovery it relies on has been widely used in other products. However, it is easy to find enough evidence that popular culture believes that this linear innovation model is actually how things work. For example, About.com is an advertising-funded website that collects reader reviews around a variety of topics. In one of them, "Engineers and scientists -- what's the difference?" In the survey, some readers gave the following answers:
· A scientist is a man who creates theory, and an engineer is a man who applys theory to practice. They're simply complimenting each other (s) ...
· Science is many high-level theories, while engineering is implementation and optimization.
· Engineers deal with math, efficiency, and optimization, while scientists deal with "what is possible." Engineers are trained to use tools, while scientists are trained to make tools.
· Scientists create theories and try to validate them, and engineers constantly explore them to "optimize" things in real life.
· Scientists invent laws, and engineers apply them.
· Scientists have invented new theories that engineers apply to practice.

These views are clearly not authoritative, but to some extent reflect the general public perception. Ask the reader to compare About.com style of the book and Wikipedia. Obviously, this site is the gateway to individual wisdom (and ignorance), and Wikipedia is the gateway to collective wisdom.
Thomas Kuhn, a respected historian and philosopher of science, echoed Woolf's view of "the general attitude of the scientific community" in his 1962 book The Structure of the Scientific Revolution, noting that certain types of scientific measurement tasks are "the drearies that are downgraded to engineers or technicians" (Kuhn, 1962).For Kuhn, engineers are clearly less likely to be scientists.But just as he repeatedly referred to scientists as "human" in the same article, we can't help but forgive his contemptuous remarks about engineers, because at the time of his writing, the idea was in the mainstream of the culture of the time and had a strong authenticity.
First of all, what is science?
"The term 'science' is largely dedicated to areas where progress has been made in a clear way," Kuhn said of what science is. However, he added that progress in many areas was evident:
Part of the reason why it is difficult for us to see profound differences between science and technology must be related to the fact that progress is a distinct feature of both fields.
Kuhn rejects the widely accepted view that advances in science are moving towards some platonic truth:
We may... The idea that changes in paradigms bring scientists and those who learn from them closer to the truth must be abandoned, whether explicit or implicit.
If truth is not the goal, what gives "progress" direction?Kuhn assumes that science may actually have little purpose.Kuhn recognizes that many people find it difficult to accept this observation.

We are all deeply accustomed to seeing science as a great cause that is constantly moving closer to nature's pre-set goals.
He then further made an analogy between advances in science and Darwin's theory of evolution:

The Origin of Species does not recognize any goal set by God or nature.
The lack of goals in science may be shocking, but it seems more acceptable to technology.Because it's hard to assume any ultimate, platonic technical "truth", or anything that ends when we achieve our goals. Once people know how to do something, this knowledge will not be forgotten and technology will advance.

In a book published in 1984, the philosopher John Searle supported Woolf and Kuhn's view of 20th-century science:
"Science" has become a revered term, and disciplines different from physics and chemistry are eager to call themselves "science". A good rule of experience is that anything that calls itself "science" can be not "science" -- Christian Science, military science, or even cognitive science or social science, for example. (Sel, 1984:11)
Spencer Crow in his 1968 book The New Brahman: The Scientific Life of AmericaThe New Brahmins: Scientific Life in America"The awe that scientists are now inspired by":

Science has become a form of the State Church, and scientists are its priests and priests. (Crow, 1968:12)
Many disciplines try to emulate scientific methods in the hope of similar rewards. It is useful to propose a hypothesis and design experiments to try to prove the hypothesis of the "scientific method", which is useful for many disciplines that have little to do with the natural sciences. ButIn these non-scientific areas, the value of scientific methods is often not so great.Referring to the social sciences, Searle points out that "the methods of natural science do not pay off in terms of studying human behavior in the same way as physics and chemistry" (Sel, 1984:71).

Prior to Kuhn, Popper emphasized that the core of scientific methods was perjury.Popper argues that a theory or hypothesis is scientific only if it is verifiable. To prove that it is verifiable, there should be at least one empirical experiment to prove that the theory or hypothesis is not valid. For example, the assumption that "all swans are white" cannot be supported by any observed number of white swans. However, this hypothesis is perjuryable, as some experiments may find a black swan. Therefore, although it is a wrong theory, it is a scientific theory.
Kuhn rejects Popper's conclusion that scientific theory will be falsely rejected, and argues that even in the face of evidence against it, a theory should not be rejected until an alternative theory is invented:

The judgment that led scientists to reject a previously accepted theory was always based on comparing it to the real world. A decision to reject one paradigm is always accompanied by a decision to accept another, which leads to the judgment of the decision involving two paradigms and nature and their comparison with each other. (Kuhn, 1962:77-88)
Kuhn aims to show that even if an experiment seems to prove a hypothesis, scientists won't immediately abandon it unless they already have an alternative hypothesis. "If anything that doesn't match is a reason to deny theory, then all the theories should be rejected forever, " he said. "
Popper emphasizes the idea that it is useful to use experiments to prove false assumptions. Because well-designed experiments can reveal astrology, cranial science, and many other pseudosciences. But, as Kuhn points out,Experimental evidence always depends on their interpretation.If there is no new paradigm consistent with the experimental evidence, the results are more likely to be considered wrong than false.
Experiments also play a very important role in "artificial science". Engineers and computer scientists do conduct all kinds of experiments, but they don't usually look at perjury or compare it to nature. In short, the fact that you're conducting experiments doesn't make you a scientist.
As reflected in the definition in the Webster Dictionary, the term "science" has a narrow meaning.Science refers to the study of nature, not the study or creation of artifacts.According to this explanation, many self-proclaimed "science" disciplines, including computer science, cannot be called science, even if they experiment and use scientific methods.
To be sure, the role of engineering has been changing since the information technology revolution of the 1990s. I think it's because digital technology and software create huge possibilities in "artificial science". Now, no matter where one person is on earth, it is not natural that he can communicate with another person instantly. Being able to observe the inside of the human body is not a natural thing. It's not nature's business to put all the information that humans have released in your pocket. These are the result of engineering, not science. What's more,They are innovative products, not the inevitable result of scientific discoveries.


Detect gravitational waves
Is it a scientific discovery or an engineering achievement?
Still, science captures our imaginations and brings shocking results to humanity. For example, on February 11, 2016, news of the detection of gravitational waves from black hole collisions was heavily reported (see Overbay's 2016 article in The New York Times). Einstein predicted the existence of gravitational waves more than a century ago, but it was extremely difficult to detect them. The probe announced in the report was carried out by the Laser Interferon Gravitational Wave Observatory (LIGO), a project that cost about $1.1 billion. The detected gravitational waves lasted only a fifth of a second, and subsequent analysis showed that they were caused by the collision of two black holes 1 billion light-years away.This style of science is unlikely to produce the real results of science in the early 20th century. It belongs to "pure science" because it pursues knowledge itself.
Unsurprisingly, the high cost of the project has drawn some criticism. In 2016, Hogan reported the results in a column for Scientific American under the following subtitle:
If the gravitational wave experiment only confirmed Einstein's correct, would it be worth a huge $1.1 billion investment?



In the article, he quotes the chemist Astos Chogaleca, whose blog is Curious Wavefunction:
Some sources have called this recognized discovery one of the most important in physics in recent decades. Allow me here to say bluntly that if this is the case, then the development of physics is too bad.
Hogan continued:
In an e-mail to me, a technical historian said more bluntly: "So,A 100-year-old theory has been proven in experiments - and that's a huge success。 Does anyone think Einstein was wrong? It's not controversial, is it? Is there anyone who can safely claim that space-time is not curved, or that black holes do not exist? I think it's a pretty experimental skill and technical feat. But that doesn't convince me that public money spent on this matter is no more valuable than spending it on medical research, or clean fuels, or anything that applies scientific expertise to justice or human suffering. "
It is interesting to admit that the experiment was "a rather experimental skill and technical feat". It raises a question,Is the contribution of the Laser Interfering Gravitational Wave Observatory science or engineering?Since the 1970s, scientists have used laser interferon as a method of measuring gravitational waves. However, building a system that is sensitive enough is not easy.
Given that Einstein's model predicted gravitational waves 100 years ago, scientists seem to have no dispute about the correctness of this prediction, and that laser interferont measurement techniques that measure gravitational waves have been known for decades, the $1.1 billion investment does not seem to have yielded any new scientific results. But the real scientific contribution may not be to confirm the existence of gravitational waves, but rather to demonstrate a new pattern of observing events in the universe that we have not seen before. Specifically, for the first time, the experiment gave observations of the collision and merger of two black holes. The occurrence of such incidents may not be surprising,But what is certain is that we can find its academic value in the debut of a new telescope capable of observing such events.
So perhaps we should see $1.1 billion as an investment in a new device project that can now make a new form of astronomical observation possible. Therefore, it can be said thatThe device was a great victory in engineering.
Here, I would like to briefly explain the enormous engineering challenges faced by the laser interferon gravitational wave observatory team. First, the two detectors are 3,000 km apart, so that the difference in the time between gravitational waves reaching the two detectors indicates the direction of the source, so that two completely independent observations can confirm each other. Building two detectors is no more than twice as difficult as building a detector, so that's not the biggest challenge.
Each detector consists of an L-shaped ultra-high vacuum cavity, each of which is 4 km long (this alone is not easy to build, as shown in Figure 1.6). It uses laser interferon technology to measure extremely small distortions in space-time caused by gravitational waves passing through. These distortions cause a very small change in the distance between the ends of the 4 km vacuum cavity, much smaller than the diameter of the proton! By measuring the change in this distance, and once all other factors that may cause the distance change are eliminated, one can infer that the distance change is caused by a passing gravitational wave twisting space-time. In order to minimize interference that can cause distance changes, each detector must be completely isolated from vibration sources such as earthquakes and human activities such as vehicle traffic. Because even the slightest vibration makes these instruments worthless.
It is difficult to prove that gravitational wave telescopes can improve (or even affect) human life in any practical way. NeverthelessThe project may actually have a practical and concrete impact on improving engineering methods.This ability to detect such small distance changes is sure to be used elsewhere.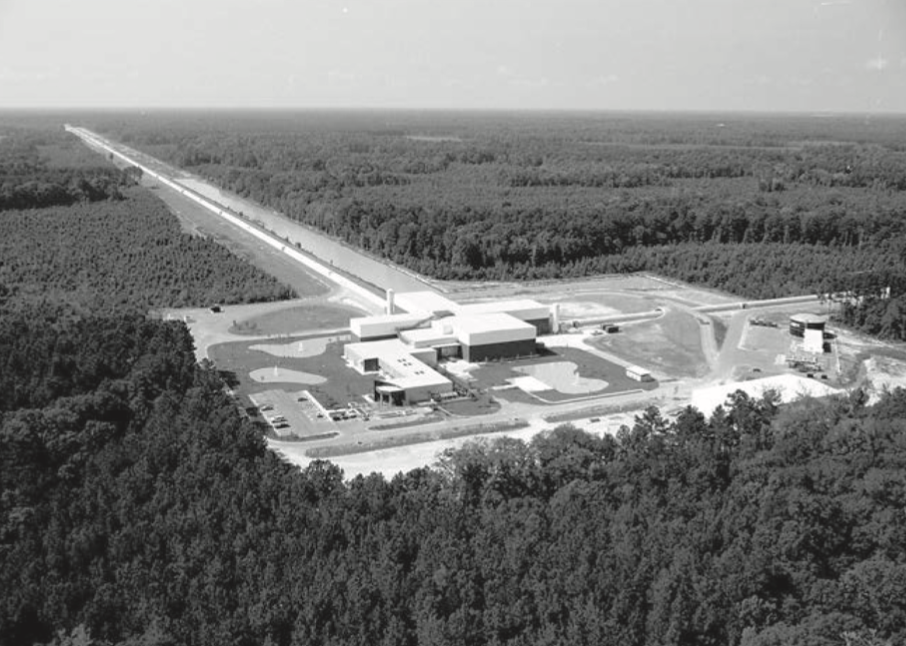 Figure 1.6 A gravitational wave detector installed by the Laser Interfering Gravitational Wave Observatory. Located in Livingston, Louisiana, California Institute of Technology / Massachusetts Institute of Technology / Laser Interferon Gravitational Wave Observatory Laboratory. 
NASA's main mission, I believe, is space exploration in the name of science, often using its contribution to technological development as a justification for spending money on space exploration. NASA claims to have contributed to light-emitting diodes (LEDs), infrared ear thermometers, prosthetics, chamber aids, aircraft anti-freeze systems, safety grooves on highways, improved car tires, chemical detectors, demining, firefighter equipment and many other technologies (NASA, 2016).In my opinion, this is a significant contribution to technology, not to science.
Assuming that the work of the Laser Interferon Gravitational Wave Observatory is a victory, who is the real hero? A total of 1,019 authors (Abbott, etc., 2016) announced in the Physical Review Express on February 11, 2016. The author list takes up 5 of the 16 pages of this article. It is difficult to find an "Einstein" from this long list. Rene Weiss, now an emeritus professor at the Massachusetts Institute of Technology, is considered by many scientists to be the mastermind of the project, the Boston Globe reported. However, Weiss himself disagreed. He retorts that many people have made a huge contribution to this (Moskowitz, 2016). Assuming Weiss is right, the laser interferon gravitational wave observatory project, like the Wikipedia terms, is a reflection of collective wisdom rather than individual wisdom. Moreover, most of these authors are likely to call themselves "scientists" rather than "engineers".In my opinion, the vast majority, if not all, of these 1,019 authors are both engineers and scientists because they are challenging Platonicism.
Artificial products such as Apple phones are also a reflection of collective wisdom. It's not possible to identify all the individuals who have contributed important technical elements to Apple phones on a case-by-case basis, but I'm sure the number of these people must be well above 1,019.


No one knows
How to make a pencil
In a famous article, Leonard Edward Reed (1898-1983), a liberal and founder of the Foundation for Economic Education (FEE), explains the technical elements needed to make an ordinary wooden pencil (Reed, 1958). The article is written from a pencil's point of view, and the article begins like this:"No one on earth knows how I was made." The author then documents the entire process of making a pencil and all the materials required:
My family tree starts with a tree, a tall cedar growing in Northern California, Oregon. Now think carefully about the saws, trucks, ropes and countless other tools needed to cut down cedar harnesses and bring them to the railway line. Think of all the manpower and countless skills that are included in the entire manufacturing process: ore mining, steel refining, and refining them into saw blades, axes, engines, and the growth of hemp and how to make hemp into heavy, sturdy ropes...
He went on to explain how wood is ground, dried and colored, how stone ink is mined and then mixed with clay and sulfonate oil, how paint is made from castor and castor oil, how labels are made from carbon black and resin, how metals are mined and refined, and how erasers are made from rapeseed oil, sulfur chloride, rubber, flotation and cadmium sulfide.

Predictablely, Apple's phones are much more complicated than pencils. Apparently, even Steve Jobs doesn't know how to make An Apple phone (or even a pencil). Referring to the "invisible hand" of the economist Adam Smith (1723-1790), Reed wrote:

One more thing is even more amazing:There is no master who dictations, or forces us to produce countless actions.We can't find any sign of such a character. Instead, we found that an invisible hand was at work.
Such artifacts require even more collective wisdom than Wikipedia, which keeps at least a record of individual contributions.

Although we cannot trace the forces behind the invisible hand, it is widely recognized that many of these forces are driven by people's technical skills.Cultivating such talents is a prerequisite for the modern economy. Today, policymakers and many members of the public have recognized the great value of science, technology, engineering, and mathematics (the acronym for STEM). The term combines a wide range of technical disciplines. However, readers may have noticed that the acronym still places science first, perhaps more to facilitate pronunciation and its relative priority. Indeed, Liana Heating writes in her blog that STEM was originally SMET, which may better reflect the priorities people understand, but it doesn't have to be so high-profile (Haiting, 2015).
The political motivation for proposing STEM acronyms can be very practical, and it's more about finding a job than intellectual exploration. But we may have underestimated the factors of knowledge exploration that are innately in "artificial science". Without the engineering masterpieces of the Laser Interferon Gravitational Wave Observatory project, we would not have humanity's first gravitational telescope. Perhaps this telescope will help us uncover other black hole collisions, as well as other phenomena that may help us better understand the origin of the universe. SoThere are times when engineering does take the lead over science, not science before engineering.

There are some signs of a major shift in attitudes towards technology and engineering. In the 20th century, it was thought that "technical colleges" were no different from vocational schools and were not the center of intellectual activity. MIT and Caltech have changed that perception. We are even beginning to see the emergence of many "technical vocational schools", which are not just vocational training.

Technology and engineering are clearly not intended to discover pre-invisible truths, which are used to create things, processes and ideas that never existed.The pursuit of Platonic goodness, the pre-existing, fixed-phase world, is no longer the driving force behind human progress. On the contrary, we are creating knowledge and facts that have never existed before, have been or have not yet been revealed.
In the next chapter, I'll focus on the relationship between discovery and invention. A key theme of this chapter is understanding the role of models in engineering and science. My basic idea is that models are invented, and when they model physical phenomena, the corresponding physical phenomena, not those models, are discovered. These physical phenomena may even be completely new, like transistors.
Welcome to forward and share the message at the end of this article,Readers who previously received a gift no longer give a book。
What is the difference between engineering and science?Why do science tend to enjoy a higher status than engineering in culture?
Message deadline: October 23, 2020 at 9 p.m
Announcing the winning time:October 23, 2020 at 9 p.m
The message likes to randomly select 3 lucky readers and give away Plato and tech nerdsA book.
---