What are the forms of jitter advertising?
Jiyin has gradually become an indispensable software in people's daily life, many people will open the shaker in their spare time to brush a short video, not only can relax the mood, but also understand the new things in life, new information. It is undoubtedly one of the most popular softwares of the day. And this huge user usage also laid an audience foundation for running ads in Jiyin, more and more businesses are beginning to choose to run ads in Jiyin to promote their own products, but also to get relatively good results.
So what are the forms of jittery advertising, where do we see these ads in jitters, let's do a simple understanding of the form of advertising in jitters today.
There are the following forms of jittery advertising:
First, open-screen advertising
Open-screen advertising is a more common form of app ads, almost all apps can run open-screen ads, can also reach more clients. Open-screen ads can also be divided into video content, dynamic images and still images, etc., the overall will not exceed five seconds, and can be skipped by users. Open-screen ads have a better exposure, as long as the person who opens the app can see the content of open-screen ads. However, with the high exposure effect, open-screen advertising is also a relatively expensive way to serve ads.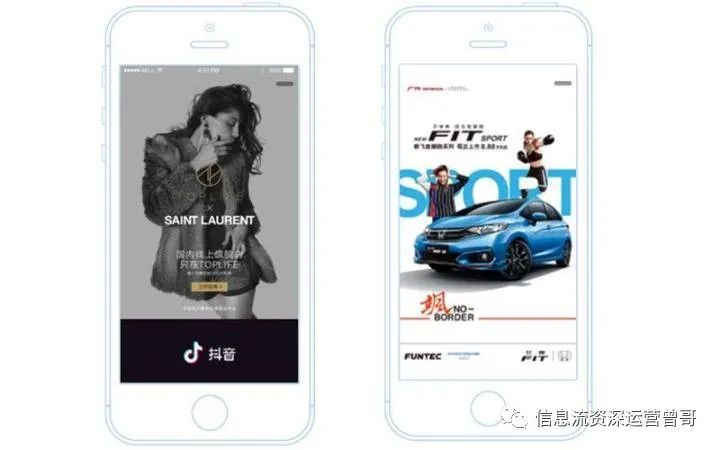 Example of an open-screen ad
Second, information flow advertising
Simply put, the content of the ad is in the form of a jitter video, and then the video is placed in the user's jitter recommendation stream, so that when the user brushes the recommendation stream, you can see the content of the ad. This kind of advertisement can use the form of video or picture group, the biggest advantage is that the advertising content is very naturally interspersed into the video content viewed by users, to achieve the purpose of advertising dissemination. This mode of delivery is very applicable to most enterprises.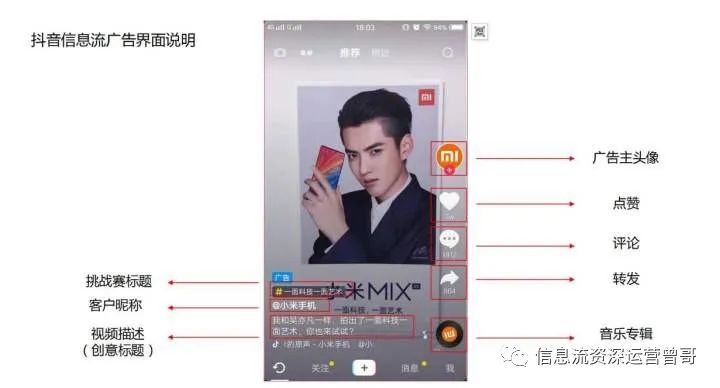 An example of an info streaming ad
Third, jitter sticker ads
Stickers are stickers that can be added to a video while shooting a jitter video, make stickers from a picture that has a relationship with an item or merchant, and place your sticker in front of the sticker bar by purchasing it, making it easier for users to use. This is the user's active application of the way, and after the video spread out can be seen by other users, triggering secondary use, can improve the user's good feeling.
Fourth, large V users with goods
There are a lot of big V users with a large number of fans, their fan base also determines that they have a certain influence among the fans, this influence also lays the foundation for advertising. The brand can work with these big V users, in the big V users' screens interspersed with their own products, so that his fans can see the content of the ad, so as to achieve the role of promotion.
Example of a large V with goods
Different businesses can choose their own brand according to their own circumstances to serve the right shake sound ads, shake sound came out and soon but attracted a very large number of users, therefore, jitter sound advertising will certainly bring different degrees of unexpected advertising results.
The above steps are relatively simple can greatly save the workload of advertisers, early account opening some cumbersome work by "Shandong aggregate media" to complete on your behalf, post-advertising during the creative shooting production, mid-term optimization, effect monitoring and other links, which can greatly save time. And because the agency company has a very rich experience in advertising, advertising performance is better than self-delivery
Details contact Guangzhou wisdom reasoning: 13202099481 (WeChat peer, powder diversion, national level agent, optimize operation, channel agent)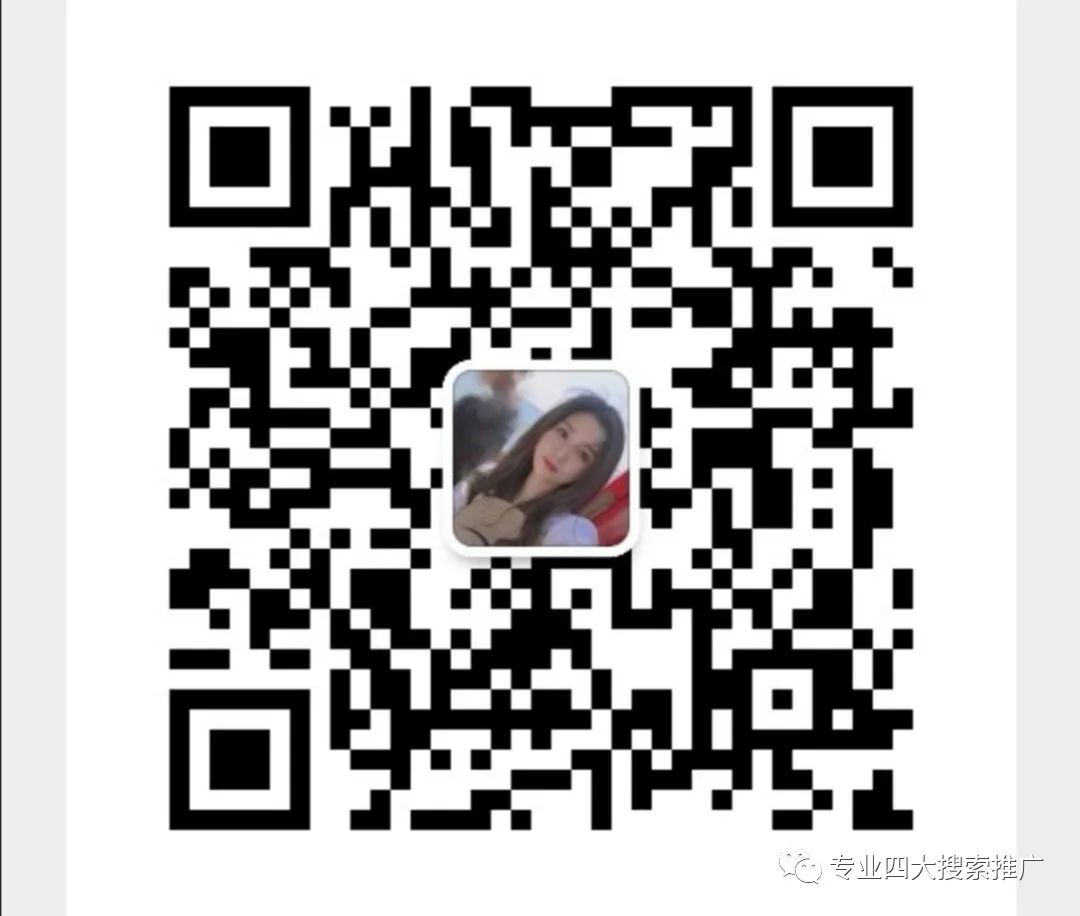 ---