Take a quick look! Basics of Google Shopping's advertising operations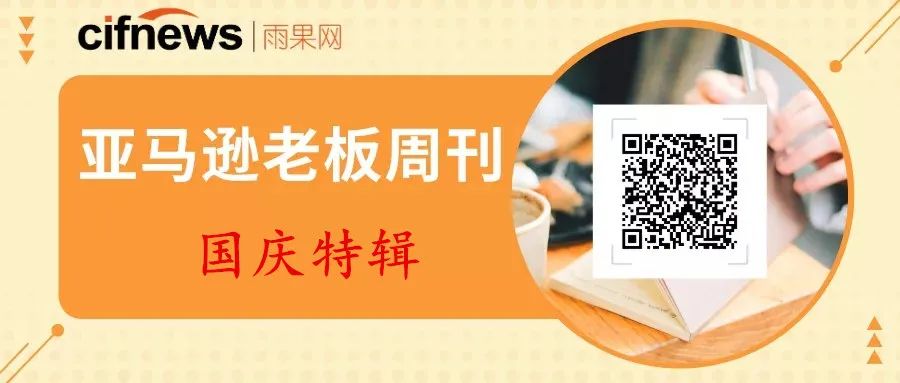 Google Shopping is not an online platform, but a product search engine optimization service that Google offers sellers that can draw advertisers. These ads can appear in Google's natural main search results or under specific "Shopping" tags. Google Shopping ads are not based on keywords, but on product feeds. That is, Google Shopping ads are generated directly from information provided by the seller's storefront. With this link, consumers can view the seller's related items in their search and buy them directly, so they have the term product feeds.
Take advantage of Google Shopping's ads
Google Shopping relies on Google, a huge search engine, and its reach is growing. Google Shopping ads include product photos, titles, prices, and the name of the seller's store. Product-related information appears at the top or right of search results, more prominently and higher than normal text ads and organic search results.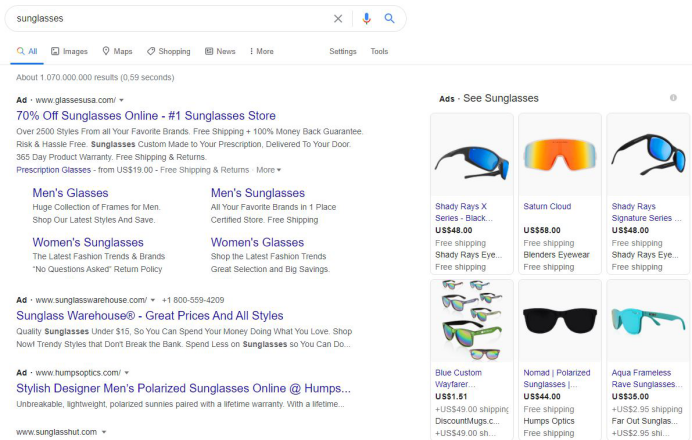 Why is Google Shopping a marketing channel with a high conversion rate?
Reasons include:
1. Multiple channels:Google Shopping ads allow sellers' products to run in a variety of Google search engines, including but not limited to traditional searches, PPC text ads, and Google Shopping ads.
2. Strong visual appeal:Consumers prefer to see graphic ads compared to plain text ads, with data showing that visual content has a significant impact on sales conversion rates and customer decisions. In fact, Google Shopping has a 30% higher conversion rate than text ads.
3. High-quality draining customer base:Through Google Shopping, sellers can reach consumers who are highly willing to buy, and Google Shopping can use search terms to direct the relevant consumers directly to the seller POS. Information about the product and seller is available to the seller, and the traffic pool provided by Google Shopping to the seller provides the seller with a high conversion rate.
What type of seller is Google Shopping best suited to?
Google Shopping is a platform focused on conversion rates, as opposed to building for brands or sellers. This means that Google Shopping should not be the only channel through which sellers can promote, but rather a promotional platform that complements the seller's other channels and delivers high conversion rates.
How to successfully set the data feed in Google Shopping
Sellers first need to activate the Google Merchant Center account before binding Google Ads to the Google Merchant Center account. When building Google Ads, sellers need to make sure that information about promoting the product is error-free and that the links on both sides are linked successfully. Sellers can link product information to Google Shopping using real-time API interfaces and data feeds.
API interface:The API interface allows sellers to update and send data in real time. When there is a problem with the data sent to Google Shopping, the export channel can immediately send feedback to the export system. This information can then be provided to the seller so that the seller can make timely corrections.
DataFeed:The advantage of a feed-based system is that it is easy to operate and does not require sellers to use complex plug-ins and API interfaces. Even if you make a simple spreadsheet, the seller's product data can be used directly. But the disadvantage is that data feedback is not as fast as the API interface.
Providing Google with the correct product information, including the relevant format, is critical. Because some information can only be processed in a specific way by the Google Shopping feed. The following section details what sellers need to do if they want to successfully advertise using the Google Shopping platform:
Photo link
The importance of product images to e-commerce sellers need not be said, it is recommended that sellers in the initial set up Google Shopping ads do not have the product map of the items are filtered out, in line with the Google platform's image size and specific information can be queried in its official background.
Inventory status
Inventory status is one of the fields that the seller must send, including in stock ("in stock"), out of stock ("out of stock"), and preorder ("booking"). Google may reject the seller's request for approval if the format is inaccurate or different from the item's matching value
GTIN/EAN
GTIN is the identification number for a product, including UPC (for North America, also known as GTIN-12), 12 digits, EAN (for Europe, also known as GTIN-13): 13 digits, JAN (for Japan, also known as GTIN-13), 8 or 13 digits, ISBN (for books), and 13 digits. If both identifiers are available, simply add a 13-digit identification code, ITF-14 (for multi-piece combinations, also known as GTIN-14), and 14 digits. This property is a prerequisite for the form, not a seller selling a private brand who needs to ask the brand for the barcode.
Name of the product
The product name is also a necessary field to fill in the feed, the seller to ensure that the use of the product name can clearly describe the corresponding linked goods, and can distinguish between styles and specifications.
Description
And the specific requirements of the name of the commodity is similar, the words to be specific and accurate. The more specific the description, the easier it is for the user to find the item they are searching for, but does not allow the seller to use formatted HTML code, such as non-closed tags.
Link.
that is, the correct product link
Brand.
Brands are associated with GTIN and MPN, and brand names help consumers redirect sellers to stores and avoid the words "N/A," "General," "Unbra branded," or "non-existent" if the product does not have a clear relevant brand.
Usage
Products are divided into new (new), used (second-hand) and refurbished (refurbished) status, this field is necessary for second-hand products or refurbished products, to submit refurbished goods in accordance with local laws and regulations, and to provide the correct product identification code.
Category.
The second stage of creating an API is a category (note: if the seller sends a known EAN, Google Shopping will automatically be able to classify items when using the API interface).
Price.
Commodity prices are required fields in the feed data, but it is important to note that shipping charges cannot be included in the price.
Shipping.
Freight setting is a necessary field in the feed, it is understood that freight is the reason why most buyers give up the purchase, the correct set shipping costs can largely avoid these problems, sellers can also set a shipping threshold, for example, spend more than 50 yuan free shipping. More information can be found at Google's Seller Center.
*MPN/SKU
Sellers must submit this property for all items that do not have a GTIN specified by the manufacturer, and both SKU and MPN are unique identifiers for the item, which sellers can check backstage at Google's sellers.
Shipping country
Refers to the place where the item was shipped and is an optional property in the feed form.
ID
The ID is a required field in the feed, and the ID of each item is unique and the seller is not free to change it once it is established.
Size.
This field applies to apparel items.
Age
This age group is only available for apparel ads on Google Shopping. There is newborn (newborn)
Under 3 months of age, newborn size is usually used for the month (0-3) as the age range or only for "newborn" (newborn) between 3-12 months, infant size is usually used for the month (3-3- 12) For the age range, toddler (toddler) between 1 and 5 years of age, the size of the child is usually used for the month (12-24) or year (1-5) as the age range. Kids (children) between 5 and 13 years of age, all sizes for this age group are suitable for children in this age group. As well as adult (adults) usually refers to adolescents or older groups. All sizes for this age group are suitable for adults or teenagers.
Color.
For apparel classes, color is a required field in the feed, and each item can only have one color attribute, and sellers can add up to 3 color descriptions to the item.
Gender applicable
Refers to the gender to which the product applies, and the seller's words can better stimulate potential buyers into the pool of traffic.
(The cover of this article: Tu worm ideas , welcome to pay attention.)Hugo.comOfficial of the same nameJitter/video number )
Welfare: Get the latest play from the independent station for the first time, clickableRead the original textEnter the preparation season(Independent Station Zone), big selling play, it's all here.
---