Still run ads on Facebook and Twitter? These 5 social platforms may be better for you.
Platform promotion this should be the most familiar to all foreign trade people a way of promotion, the choice of the right platform is not only related to marketing efficiency, but also related to the enduring influence of the brand. Generally, the most common way we use it is toAds on Facebook and TwitterHowever, with the increasing number of foreign trade enterprises, platform competition pressure is also growing, sometimes may not achieve our expected effect. In fact, in addition to some more popular, high-profile social platforms, some small and "fine" social media also gradually show its advantages, and sometimes the promotion effect is even better. Small editor after several days of hard work, search to scrape to a few small but "fine" social platform to share to everyone, to help foreign trade enterprises quickly seize the opportunity!
One、Tumblr
Founded in 2007, Tumblr is the world's largest light blog site and the ancestor of light blog sites. The number of active users per month is approximately 555 million.Most of the content they publish is visual, incorporating humor and entertainment elements, and is easier to catch the eye.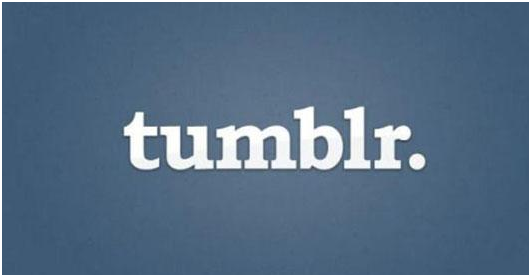 1, platform advantages:
Compared to other social networks, Tumblr contains rich and high-quality original sleight of hand, and its models are very diverse, not just a single one. As such a platform, content marketing has an advantage, and Tumblr's activities are more popular and high-end than popular platforms such as Facebook and Twitter.Beyond that, Tumblr's recent series of movesIt also shows that the Tumblr model may be the future of advertising.
2, How to use:
Visit the Tumblr home page and you'll see the toolbar above the home page, and click on the dynamic format you want to send. For example, "text", we click in, follow the prompts to fill in. Its main functions are: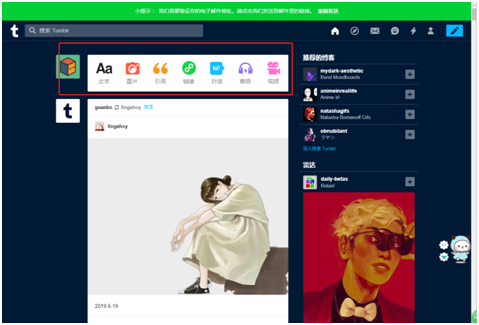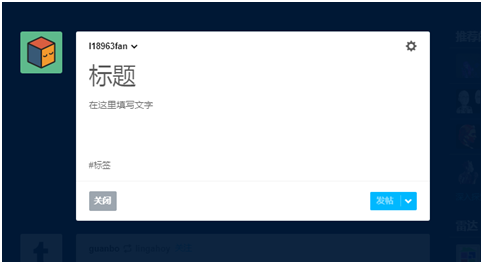 3, feature introduction:
1Massive templates/information synchronization
Tumblr supports the most templates, supports 68 free templates and 52 paid templates, making it easier to use. In addition, it supports Twitter sync, users bind to the Twitter account, posted information on it can be published to TWitter, the platform open, improve playback, reading volume, but also can attract up the powder.
2)GIF Search engine
Tumblr recently unveiled a new feature, GIF Search engine, that is, to make full use of the large number of GIF dynamic slot resources on their platform, web users can more easily search for GIFs on Tumblr, make full use of the large number of GIF dynamic studs on their platform, regardless of platform compatibility and copyright disputes, but when we add GIF motion to the blog post, it's best to mark its original origin. GIF dynamic sitcoms are more vivid, relatively static charts are more attractive to users, and users may also be concerned about us because they like our motion chart style.
II, Pinterset
PinterestIsThe image-sharing social networking site, which has 175 million monthly active users, is one of the most important streaming channels for cross-border sellers.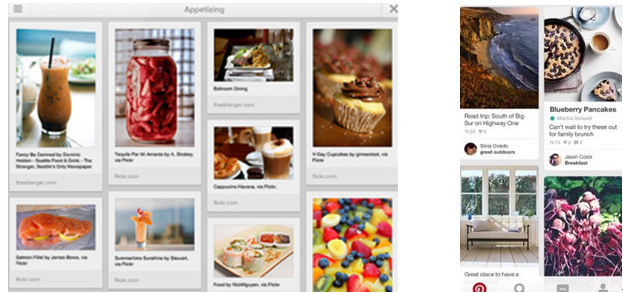 Pinterest pays great attention to the presentation of pictures. It's more like a sophisticated advertiser of Haina Baichuan, providing users with a great shopping environment, knowing what the user needs, and giving users an irreplaceable user experience from other sites.
1、Platform benefits:
PinterestThe website feature is Pin,Pin has a link-oriented article source,If you pin a picture, the picture will be accompanied by a link to the picture source, andPinterestThat's how advertisers run ads.The rationale for Pinterest advertising can be divided into five:
1)Pinterest Ad Type;
2)Pinterest Bulk Upload Tool;
3)Pinterest campaigns and ad groups;
4)Pinterest Positioning;
5)Pinterest advertising materials and ad copy。
2, How to use:At the same time, users access the official web site, https://www.pinterest.com/ 。 Click on the home page, then click "upload a pin" and jump to the publishing screen, upload the post according to the prompts. Its main functions are: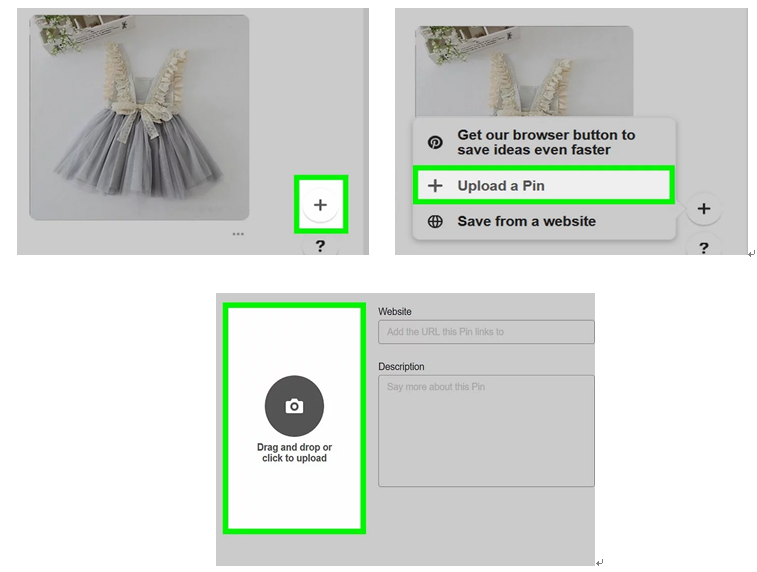 3, feature introduction:
1)rich Pins
rich PinsIt is one of its main functions, which enables online ordering. Foreign trade enterprises can add product prices here, whether there is inventory, as well as the purchase address and other information, increase brand exposure, the successful realization of online drainage line. However, using this feature may require the assistance of the programmer.
2)Pin it/PinterestAnalytics
Add a "Pin it" button or gadget to the product details page, and when customers are interested in our products, they can share our content on their bulletin board for further publicity. The Pinterest Analytics tool helps us analyze which Pins are more popular and which pins are pined by others to make effective choices.
SnapChat
Snapchat is a relatively new platform with 301 million monthly active users and is quite competitive。 and is one of the most innovative social platforms,It's turning advertising into a particularly interesting product, making users fall in love with advertising, which all advertisers want.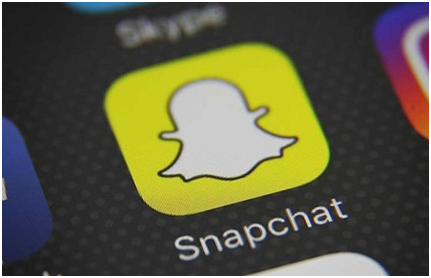 1, platform advantages:
According to Snapchat's product director, more than half of the U.S. population between the ages of 13 and 34 uses Snapchat's AR lens on average once a week;
2The tool describes:
Snapchat has recently launched several new businesses that have been well received by overseas brands since its launch, and have generated upbeat revenue for some e-commerce sellers. The main businesses are:
1) One-click buy-to-click ads (Shoppable Snap Ads)
The first is one-click buy-to-use advertising. Users can directly click on the ad page to jump to the purchase page. The feature is available to advertisers of all registered platform ad management systems through Snapchat's self-purchase tool.
2) Product Catalog (Product Catalog)
The second is the product catalog. The catalog allows advertisers to automatically create campaigns by importing existing product feeds into the Snapchat platform. Merchants can upload files containing product information to Snapchat's background, and the system can automatically create product ads, story ads, snapshot ads, and new favorites ad templates.
3Advanced Pixel Targeting
The third is advanced pixel positioning. Advanced pixel targeting enables advertisers to capture more detailed information tomore accurate advertising to platform users.
Four

VKontakte(VK)
If you're in the Eastern European market,VK you can't let go.。VKIt is one of the largest social networking platforms in Russia, with about 100 million monthly active users.VK is Russia's well-known online social networking service site, "contact" meaning, has more than 70 languages, users mainly from the Russian-speaking system of the majority, including In Russia, Ukraine, Azerbaijan, Kazakhstan, Moldova, Belarus, Israel and other countries are active.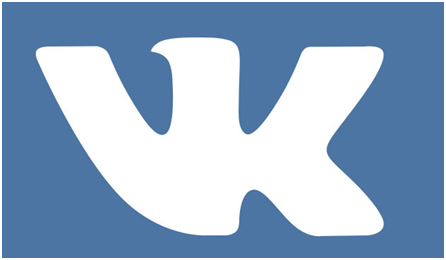 1, platform advantages:
VK website page category, there are personal home page, news, private messages, friends, pictures, music and videos, although some "messy" feeling, but a little more insight will find that they are basically around the "social" core. His functions as long as there are the following:
2, the function of the introduction:
1) Paid mail service
The "paid mail service" in VK, a feature that allows influential people to post your content (for a fee) in their group. The content seems completely organic and comes from trusted sources, so these posts are more engaged than standard elevated posts. And any news posted on VK can appear on all other social networks.
2) Bulletin Board
VK's bulletin board is also very characteristic, bulletin board and message board is different, bulletin board content will be synchronized to each friend's home page, so you can post some of the latest status on their own graffiti wall, can also be set to go out of sync to all friends. Many users can leave a short message on the bulletin board.    
FiveLinkedIn
LinkedIn is the preferred social advertising platform for business people, is the most suitable for doing B-side foreign trade, one of the social platforms, customer quality is very high. LinkedIn has developed into the most effective B2B advertising platform today, with the slogan,Helps you impress your most relevant target customers in the most efficient communication scenarios.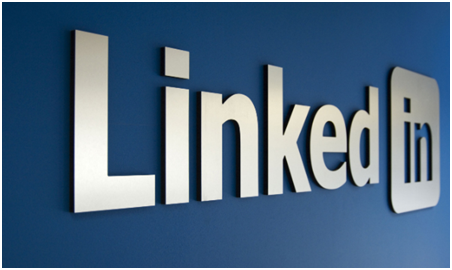 Platform benefits:
LinkedIn different from other social platforms is that we can rely on LinkedIn proprietary data and powerful precision-targeting capabilities, based on career profile characteristics,Target the right potential customers in a high-quality targetTarget audience to run ads, try different targeting conditions, the more understanding of the target customers.Helps you impress your most relevant target customers in the most efficient communication scenarios.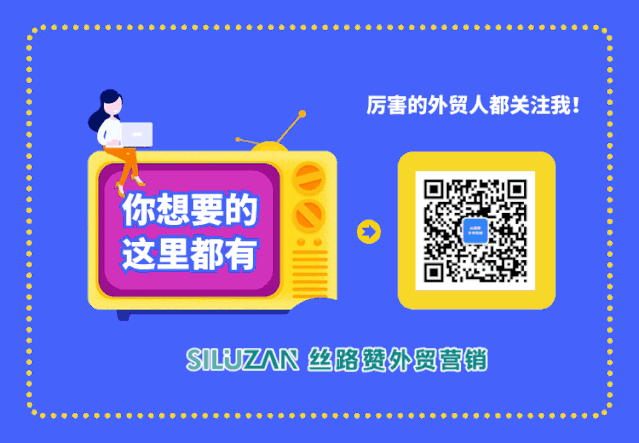 ---