Promote: Facebook's overseas marketing to build a truly global business
It's not just social, Facebook's overseas marketing, that's leading china's sea-going boom and creating a truly global business for you. For offshore enterprises, the first launch of the "created by you, let the world love" theme marketing campaign.

Cross-border business opportunities are trending
With the development of the Internet and mobile technology, globalization has entered a new era, with the world more connected than ever before, and the boom in cross-border e-commerce has enabled consumers to enjoy the best quality goods, technologies and services from around the world. Business opportunities are no longer limited by geography, and global citizens are becoming global consumers. So far9Hundreds of millions of users use social media to build connections overseas.3.6100 million users have experience in cross-border online shopping. In the face of endless business opportunities around the world, reaching your audience through digital platforms is the trend. The world is currently close40%Advertising spending is on digital media, and that number will continue to climb in the future.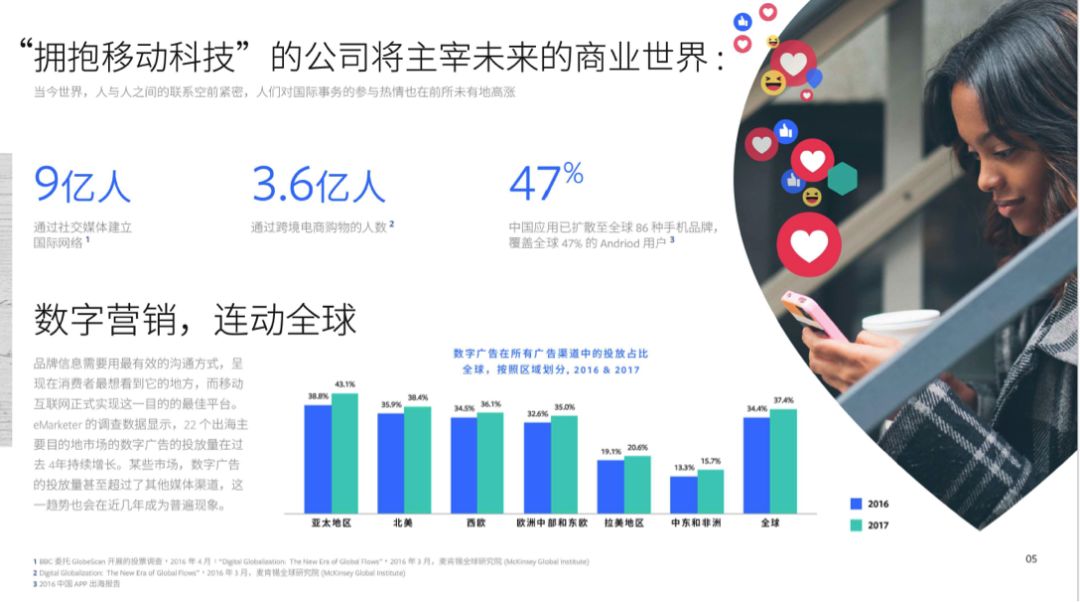 Human-based marketing is on the rise
However, cross-border e-commerce competition is increasingly fierce, traditional marketing methods are no longer enough to support the rapid growth of the business, the rise of "human-based marketing" provides the best solution. "People-oriented marketing" is people-oriented precision marketing, through the collection and integration of cross-platform big data, real users of demographics, interests, usage patterns and consumption habits and other information analysis, so as to achieve accurate audience positioning, to explore the most valuable customers. As a result, "human-based marketing" is able to tailor marketing programs to advertisers' needs and measure real business results to ensure that every cent of advertising spend is spent to maximize the return on advertising investment. 

"China to the sea" to lead the global cross-border business, and constantly break through the self, beyond the higher goals
China's cross-border business development for many years, in recent years is booming, the rapid development of the world, become the backbone of cross-border trade. In the face of deepening globalization and fierce competition, China's offshore enterprises should continue to break through themselves, the use of "human-based marketing" means, so that the global business to a higher level.
FacebookOverseas marketing platform, the most efficient access to the broadest and most authentic global users
FacebookIt has more than one in the world20Billions of users, not only the largest and most extensive social media, but also to help China's offshore enterprises to achieve "human-based marketing" the best marketing platform.FacebookWith the "human-based marketing" of the three core advantages, through a strong positioning function and marketing programs to help Chinese enterprises go a foreign country, to build global business:

1The broadest global reach:FacebookIts many products, such asInstagram, Whatsapp, Messagerand so on, with more than one in the world20Hundreds of millions of active users, in key export countries as high usage90%is the world's largest online community.

2The most accurate audience targeting:FacebookUsing real-name registration system, through real data and accurate algorithms, to draw user portraits, the development of a variety of leading audience targeting tools, to help merchants to accurately target the target audience.

3The most efficient business transformation:FacebookHelp merchants select potential customers with higher lifetime value, and ensure that every cent of marketing investment can be accurately reached to the relevant customers, quickly improve business transformation, to achieve product efficiency.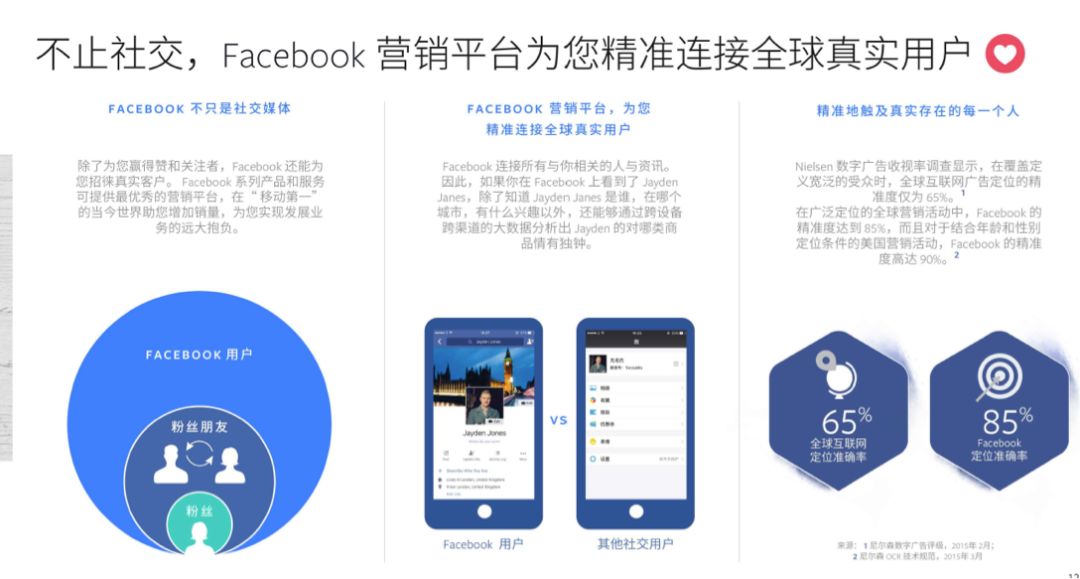 Start now, through the following threeFacebookTools and platforms to understand your target audience, gain insight into market trends, and master the essentials of sea marketing:
- The latest launchFacebookCross-border Opportunities Big Data Platform:Tailor-made for Chinese merchants, by comparing marketing data from various countries, to find the most worthy of development of potential markets, one click to explore global business opportunities.
- Facebook IQWebsite:Help Chinese companies access a full range of cross-industry consumer insights.

- Facebook BlueprintNetwork training and official certification: Free online training to help merchants one-stop system learningFacebookAdvertising marketing knowledge, among the sea marketing people.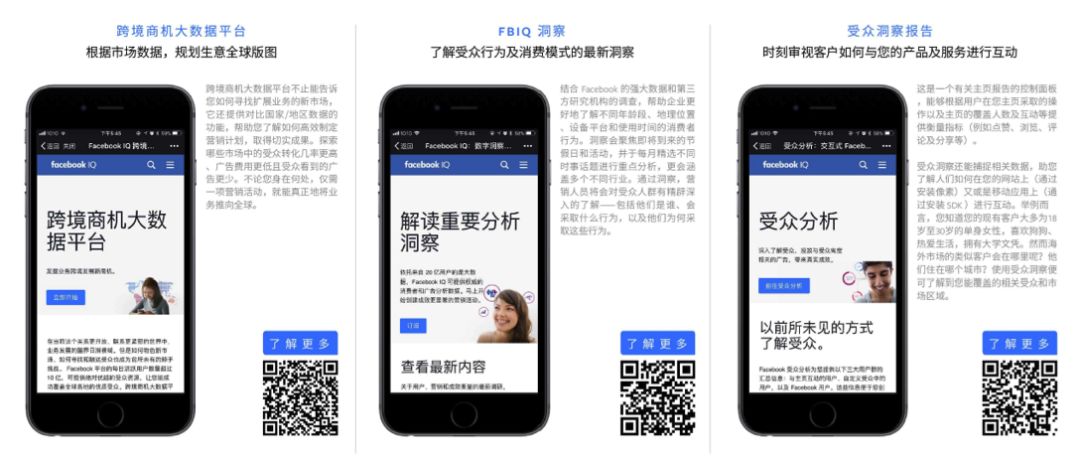 FacebookOverseas marketing, the first launch to help Chinese enterprises to go to sea theme marketing activities
"Created by you, let the world love."-----Build a truly global business"It's this yearFacebookLaunched its first themed marketing campaign for commercial customers, covering e-commerce, mobile applications, gaming and travel industries. Designed to help more Chinese companies to get to know each otherFacebookis not only the world's largest social platform. Beyond attracting fans,FacebookIt is also an advertising marketing platform with great value.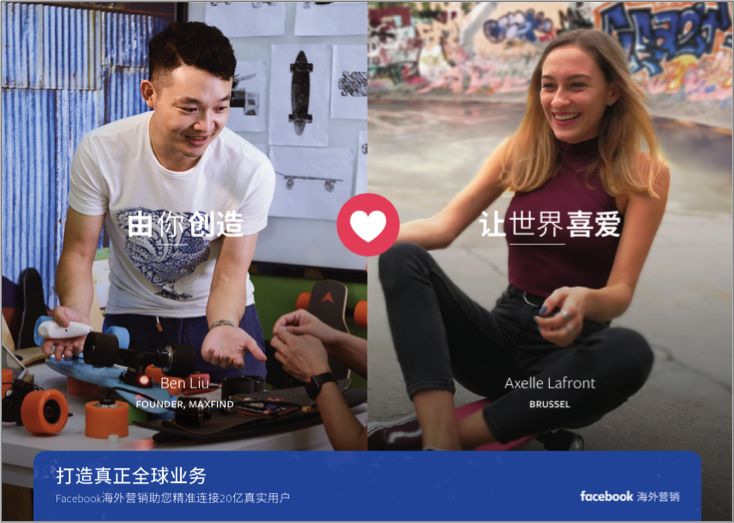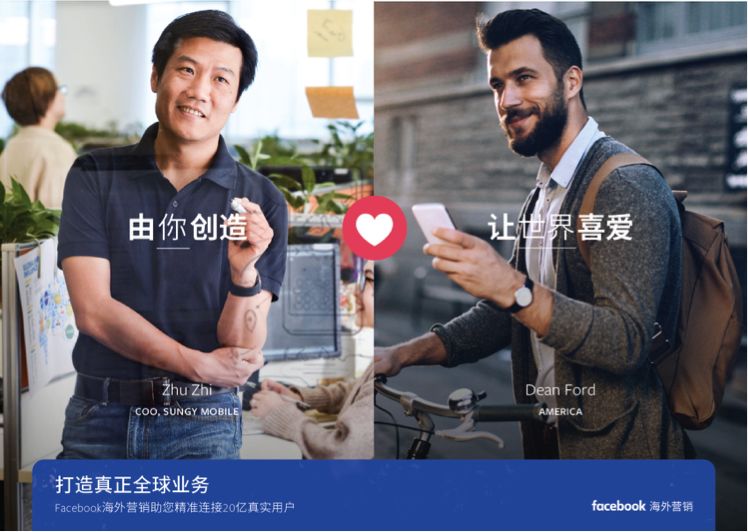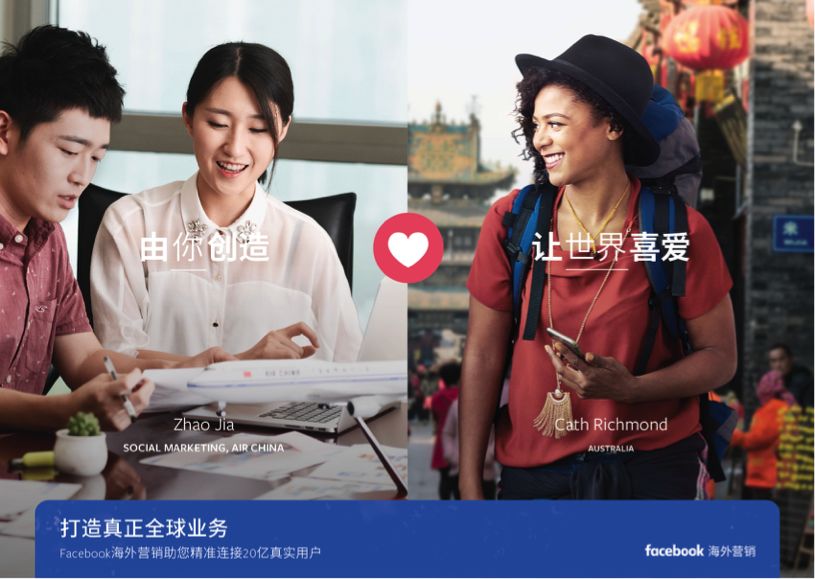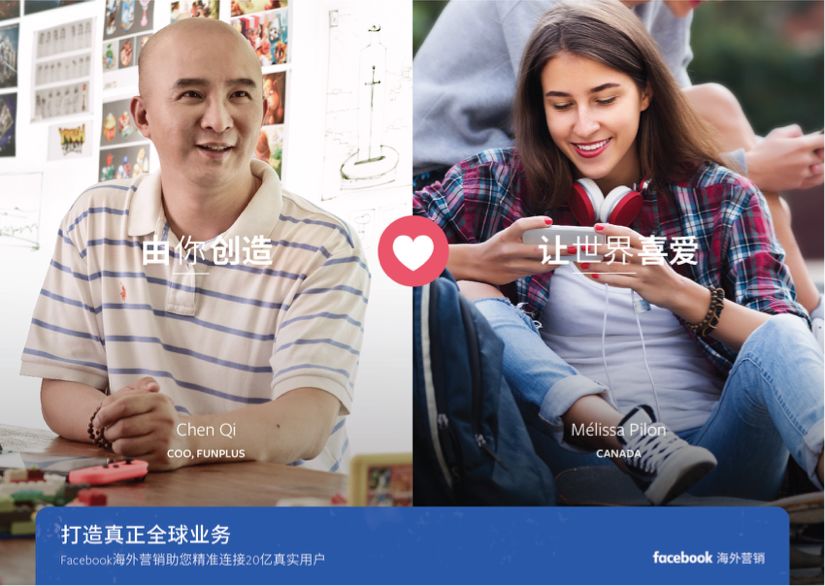 Click on the video to learn more about the event.
The theme campaign also launched theFacebookOverseas Marketing Manual, so that every Chinese offshore enterprises can fully understandFacebookAdvertising products, especially in precision positioning, personalized expression, full funnel brand marketing, creative promotion and transformation, as well as business results evaluation, in-depth grasp of the mobile era marketing upgrade methods.
Welcome to press and hold the QR code and log inFacebookEvent website, download manual, learn more.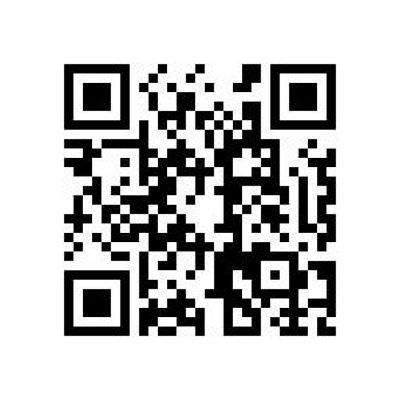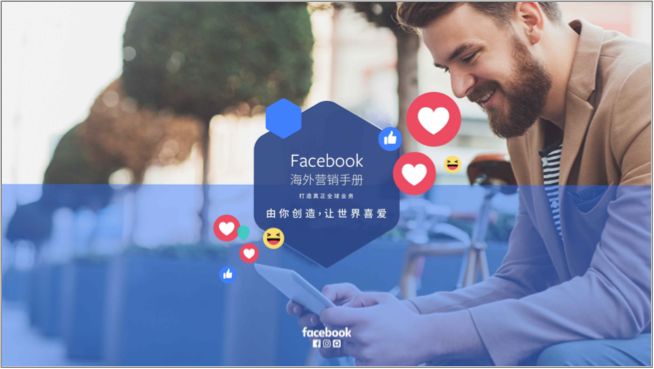 ---