Facebook marketing doesn't work, have you ever tried using Amazon buyer data?

When sellers sell their own-brand products on Amazon, their goal is usually to create independent brands that want to use Amazon to open up the market and then boost sales of their own websites.

So how do you achieve that?
Most Valuable Asset: Amazon Buyer Data

As an Amazon seller, you get the most valuable transaction information, the buyer's data. Those who have bought your product prove that your brand or product is very attractive to them.
Overall, these buyers represent your ideal type of customer and can help you quickly increase your brand awareness.
That's the value of Amazon's buyer data, which allows your product to appear to buyers who are more likely to buy.
But Amazon doesn't allow it to sell to buyers!

You don't have a buyer's email address and can't send them an email directly. You can't sell them through Amazon's own information system because it's against policy. You can't take advantage of itlistingDirect buyers to their website and don't offer coupons in your order package.
There doesn't seem to be a way out, does there? In fact, technology allows you to target past customers and people with similar attributes and interests, even if you don't have an email address. Amazon provides enough buyer data, and using it doesn't violate any rules because you're not selling it directly to customers.
What can be done is Facebook ads, especially the Custom Audiences and Lookalike Audiences features.CustomAudiences allows advertisers to use filters and conditions to create a custom audience for Facebook ads.
In CustomAudiences, sellers can upload a customer list, and Facebook will find a lookalike audience based on the list data.
When CustomAudience is created based on the customer list, Facebook uses the information of its custom audience (gender, interest, location) and their network, combined with the platform's user data, to greatly expand the advertising audience and form a target audience for Lookaudiences.
Facebook ads are so accurate that they can even predict whether a user is pregnant or not. As long as the seller has at least 1,000 CustomAudience customers, you can create a 2.1 million Lookalike Audience advertising audience with just one click of the mouse.

These 2.1 million people are very much like your customers. They have the same buying habits, like the same brand, read the same pages and so on. They are the ideal advertising audience most likely to buy your product.
Create Custom Audience, according to Amazon Buyers Data

Created from Amazon Buyer DataCustomAudience(Custom Audiences) is actually very simple. All required information can be found in the Seller Center report. The only problem is that it cannot be uploaded without editingFacebookon. You need to make adjustments manually.
Step 1: Download the report
1, open the Seller Center"Reports"Options;

2, click on "Fulfillment";
3, go to the "Sales" option in "FulfillmentReports";
4, click on "Amazon Fullfilled Shipments";
5, enter the date range and request a download

The only problem is that it can't extract data for more than 30 days at a time. If you have a longer order history, you'll need to download them multiple times and then merge the reports.
Once you have a full report, click Download. Then open the file in Excel. The downloaded report is in ".txt" format, and if you open it with the computer's default program, it may open in Note book. This can make the contents of the file appear cluttered. Open in Excel to divide data into cells.
Step 2: Organize the Excel table
ExcelThere's going to be a lot of unnecessary information columns in there,FacebookI don't know how to deal with it. Delete them and leave only the helpFacebookGet the most accurate custom audience columns: first name, city, country, zip code.


Now it's a bit tricky here. Because Facebook needs to have a first and last name. However, the Amazon report gives the first and last names in the same cell. So sellers must separate them manually.

Now you have an edited customer data file and give it to Facebook.
Step 3: Create CustomAudience
1, click CreateAudience(Audience)

2. Select CustomAudience (Custom Audience)
3, select the "CustomerFile" (customer file) option
4. Select "Addcustomers from your own file or copy and pastedata" (add customers from personal files or copy/paste data)
5, upload prepared customer files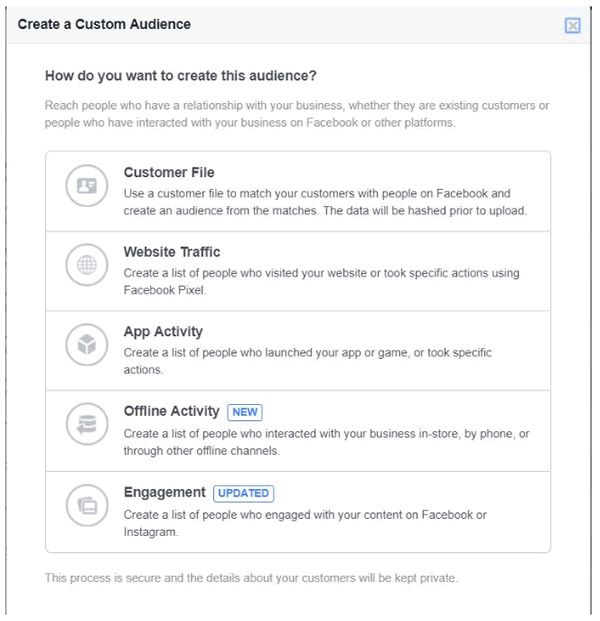 By completing this, you have a new custom customer base, CustomAudience, that can help you a lot with your sales performance.
Create a LogolikeAudiences ad audience

Sellers may find that their ad audience is a little small. If classified, it's even smaller. So.LookalikeAudienceIt's useful to turn small audiences into large audiences.
For example, a brand seller has a customer list that spends more than $100. These people have the same hobbies and buying habits, similar income levels. Then Facebook can find all the people on the platform with similar information and provide sellers with a very valuable target audience for advertising.
Creating a LogolikeAudiences ad audience also reduces ad click-through costs.
Here's a comparison of the two ads:
(1) Create a ConsumerAudience advertising audience based on a potential buyer market survey. Click-through costs are high, resulting in ads not running for too long.

(2) Create a LogolikeAudience advertising audience based on a list of consumers who buy at full price. Click-through costs are reduced tenfold, while visitor numbers, sales, and profits are greatly improved.


To increase sales and build your own brand, in addition to creating oneFacebookIn addition to your ad's target audience, here are a few suggestions:
Promote products or offer special offers on your website

Advertising products on Amazon is either directed directly to listing or directed to the login page, allowing visitors to sign in to get a discount code.

Invite people to sign up for mailing lists to get exclusive weekly discounts and special offers

Invite people to join a product's Facebook group, use it to create a brand community, and occasionally launch special product promotions.
Wen/Hugo.com Yang Xueping
Please indicate the source of the reprint
High-quality public number recommended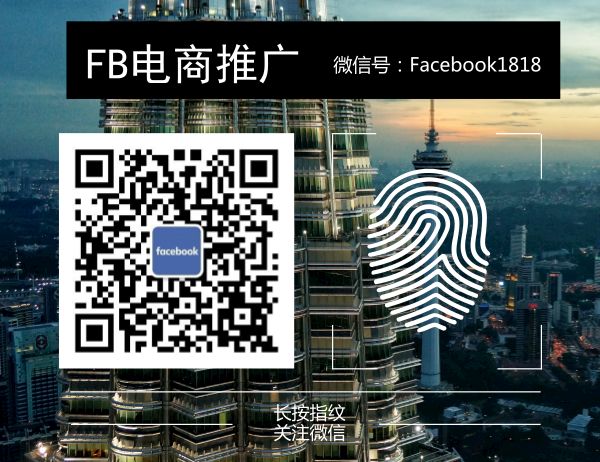 Introduced.:Focus on providing marketing and promotion of dry goods, to help cross-border e-commerce overseas development, sharing Facebook-wide cross-border information
---