Product Updates - Google launches Discovery ads worldwide; YouTube ads launch new content solutions
01 Google launches Discovery ads worldwide

Google officially announced the announcement Wednesday that it opened its Discovery ads to all advertisers around the world in April.
The campaign is able to
Cover YouTube's Home Dynamics and What's Next, Gmail's Promotions and Social tabs, and Google Discovery
With up to 2.9 billion users a month, advertisers can attract more potential customers by showing them anything they want, from the latest fashion trends to new cooking recipe videos, through popular Google products and services.
Discovery campaigns can be used in Google Ads and come in two ad formats: single-figure ads and multi-map roil ads. Already on the run
For social media or video media campaigns
Advertisers may want to consider extending creative resources to Discovery ads.
How to set up:
1. After selecting Discovery in the campaign type, select the location and language for which you are targeting.
Note: Ad rotations and frequency caps do not apply to this campaign type.
2, choose the audience. There are several ways to target it to the right audience, adding the following targeting options: custom intent audiences, re-marketing, and audiences with specific interests.
3, select the bid strategy, and then enter the average daily budget.
02

 

Google has added two features to Display and Video 360
Google has added two new ad bidding options for Display and Video 360: Custom Bids andPay by result。
Custom bids: This option allows advertisers to set parameters for campaign budget allocation.Based on these parameters, advertisers can create new KPIs for campaigns, which are then optimized by Google's bid system.
How it works:
1. Identify key performance indicators (KPIs) to be optimized, such as revenue or brand lift;
2, select parameters to help predict KPIs. For example, select the trading value as the parameter of revenue, or select the creative material as the parameter of brand lift;
3, build a script, use these parameters to assign value to the advertising effect;
4. After the campaign starts running, Display and Video 360 will use the scoring model built on the script to predict the value of each impression and adjust each bid accordingly.
Pay by result: Enables advertisers to support performance campaigns by paying only for results that meet their stated goals, such as pay-per-click for campaigns that target CPA or maximize conversion strategies.
How to set up:
1, advertiser settings Basic details enabledPay by result。
2, new ad order advertising order details Target Select the target of interest, such as CPA, and then enter the amount.

3, choose the payment target.
Ad orders cannot contain items with different billing results. After you create an ad order with a given billing result, you cannot change it.
03 YouTube ads launch new content solutions
On May 19th YouTube announced a new global content solution called YouTube Select. It includes the ability to purchase ad resources on a TV screen, reach more hard-to-find audiences, and ensure brand security.  
More content and wider coverage.
YouTube Select now has TV shows for different content categories, such as beauty and fashion, entertainment, technology, sports, and this year will launch "emerging products."Advertisers can show ads in more emerging or niche channels.YouTube Select also helps brands target audiences in the best YouTube apps and verticals such as YouTube Kids, Sports, Music and Original Music.
More TV screen-related features.
Advertisers in the U.S. will be able to target dedicated streaming TV shows, including Original YouTube programs, live sports events, long movies, real-time news, and popular creator content. Earlier, Google announced that it was extending its measurement of Brand Lift to TV screens.
In many countries, including most countries in Europe and Asia Pacific, advertisers can purchase them through Google Ads, Display and Video 360, and bookings.
Advertisers will be able to use premium brand suitability devices and choose to run ads only on videos that are machine-classified and manually validated from all TV shows.
04 Pinterest has launched a new product recommendation tool, shopping spotlights
On May 18th Pinterest launched a new feature, shopping spotlights, that delivers professional advice from influential fashion pioneers/creators directly to users.
Shopping spotlights appear in the Search option, which contains articles with product Pins that can be linked directly to the product page for the user to purchase.
On the one hand, shopping spotlights can provide platform consumers with more shopping inspiration;
In the next few days, shopping spotlights will be available on Android, iOS and the Web.
More.
Google's business operations verification program will be updated in June

。

Advertisers who need to complete the program will be notified and have 21 days to submit a verification form. If advertisers fail to fully complete the verification program, Google suspends their accounts with 7 days' notice.

Accounts that have been suspended for violating Google Ads policies may also need to complete business operational verification in the process of making complaints and corrections.
Source: Google, YouTube, Pinterest
If you have questions about copyright issues, please contact us
◎ Three steps to drive app installation and conversion with Snapchat Ads
◎ Product Updates - Google launches the Retail Trends tool; YouTube expands its TV screen ad format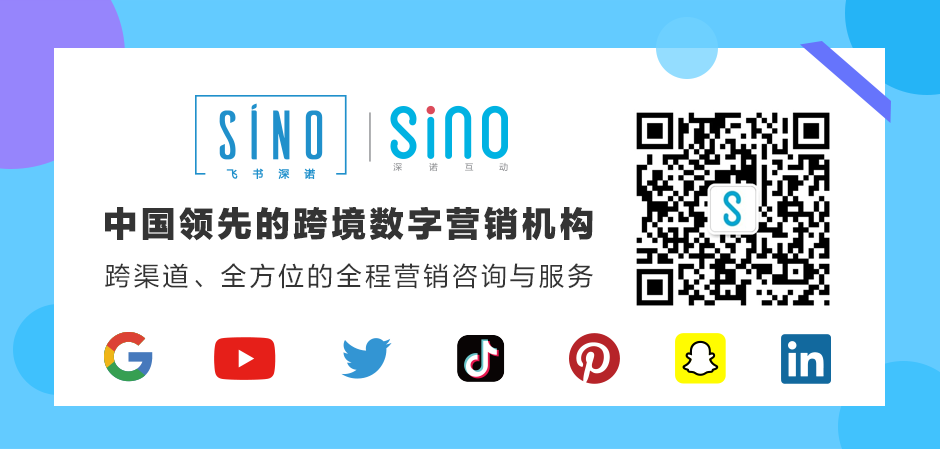 Click "Read the original text" for more information
---