Play big, Burger King actually set fire to an opponent's ad...

"The fire of the stars, can be the original." In recent days, Burger King, which has always gone the unusual way, has launched another high-powered campaign.

Among them, "the way" is very wonderful, like a piece of fire, burning, a moment high, a moment low, a moment small, a moment big ... If you're not careful, you can burn the whole fast food "savannah".
So, under our noses, what exactly did Burger King do?In fact.There is only one tool - AR technology.
AR technology is an exciting technology tool. When it is combined with some thermoelectrelectrients, the effect is even better, allowing you to feel the temperature, and even the fire in the AR world.
Is.With the ar-enabled app, Burger King launched this "Burn That Ad" campaign to effectively promote the brand's BK Express service by converting all of its competitors' advertising resources into coupons for Burger King users in Brazil, allowing users to book more food on the Burger King app to pick up goods.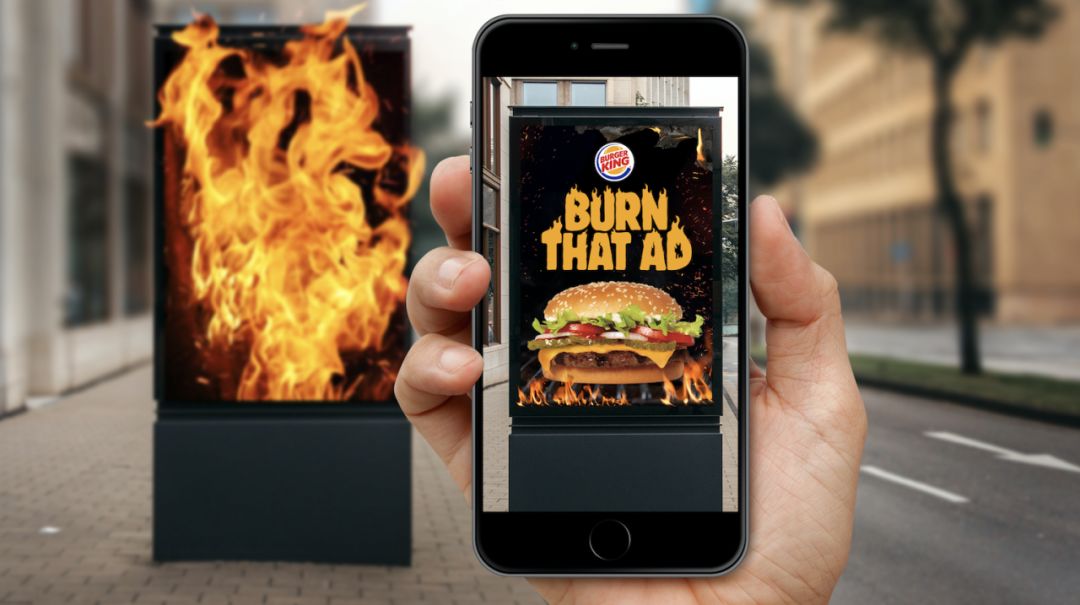 Thus, Burger King in Brazil has taken advantage of competitors to advertise, the brand's long-standing "set-up" tradition, really into the mobile digital era(Burger King is also launching a new "Big Burger Bypass" campaign against McDonald's from 4 to 12 December 2018):
With the Burn That Ad campaign, anyone who logs into the Burger King app in Brazil and aims their smartphone at Burger King's main competitors will immediately see their media delivery resources (such as billboards, magazine ads, discount coupons, etc.) "burned down."
When the "flame" disappears completely, users receive a voucher that proves they have received a free Whopper burger that they can enjoy at the nearest Burger King store at any time.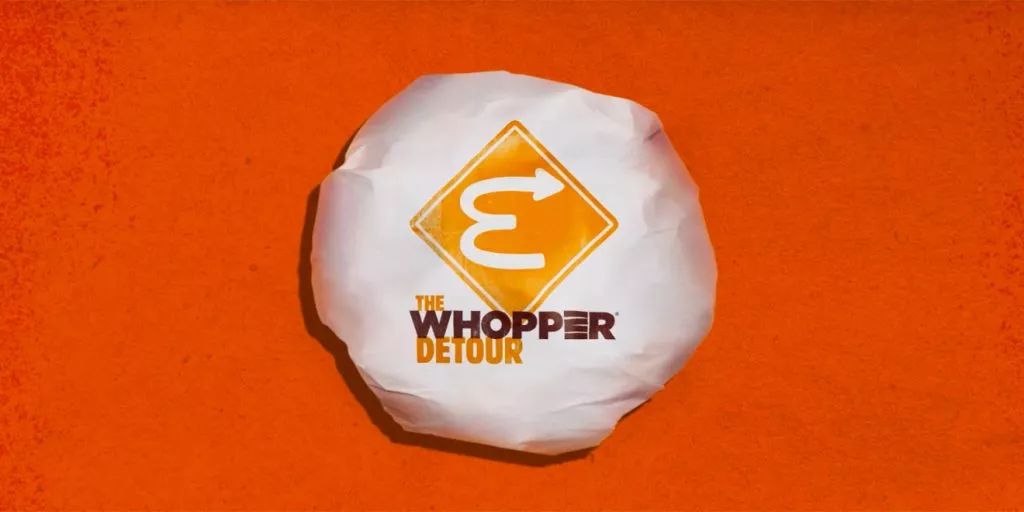 This is undoubtedly the AR technology that turns augmented reality into a BK ad.Burger King says it expects to send about 500,000 Whoppers across Brazil, and of course the brand limits everyone to just one Whopper burger.
In other words, after The Brazilian Burger King was successfully re-born once, it will be a magic trick that fails again and again. In this regard, we have reason to believe that the "big change hamburger" Zhou Dong, will also be unable to help but tease a sentence, "Oops, no ah!" "
Even so,"Burn That Ad" is also a brain hole but also has a "technological sense" of the way to plan, and actually evolved the "burning shop" this wild road.(In 2017, Burger King recorded a real fire in a store, "which has been burning since 1954." )
Find the relevant path for the brand breakout
Now that the hot spots are fleeting, you can't wait until the next day to react. So instead of thysting hot spots, it's better to really gain insight into the user's life and find the right path for a brand breakout. This step is critical because it involves linking the brand to the topic to be expressed.
The idea of "Burn That Ad" went viral, and Burger King in Brazil did at least three things.
Clarify your own brand tone- Borrow the industry's first influence to enhance market share (all-round senior black rivals, the main "diss" object is McDonald's);
There are bright highlights for the theme of the event- Fan-centric, competitiveness (using this AR technology to provide users with the best fun interactive experience);
and achieve what you want to achieve- Deeper user impression of this business-loving brand, nakedly preempting the opportunity.
At the same time, "black technology" confirms Burger King's ambition that "technology, as a means of providing the best user experience, is one of our main development goals for 2019". And this time, we got a glimpse.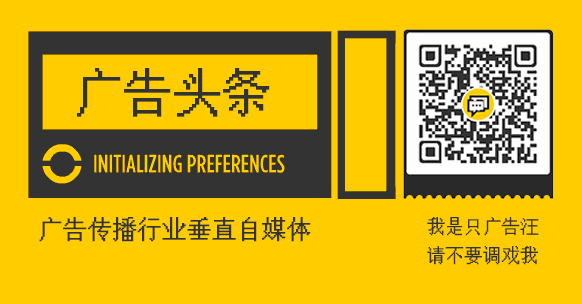 ---