Original creation: Taobao "double eleven" made a variety of advertising marketing strategies
Every year double 11 turnover is many hundreds of millions, this number makes ordinary boss surnames out of reach. Taobao double 11 rush activities only started in 2009, at the beginning of November 11 when Taobao will launch some targeted marketing activities, overall performance is very good, in the next few years, the performance of this marketing campaign has increased significantly, more and more Taobao e-commerce also began to participate in the festival activities, from the targeted marketing in 2009 to the current carnival shopping festival, double 11 in Taobao has a very large voice, The amount of money traded each year is eye-opening enough.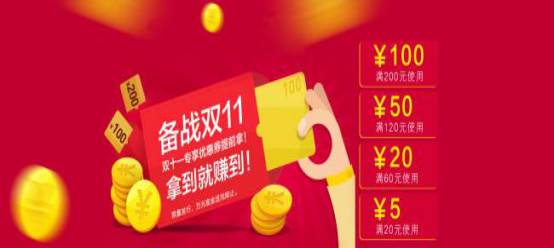 Now more and more young people want to have a hand after each double 11. Look at their Taobao shopping cart can't wait to pack all the price-added clothes at all times in spring, summer, autumn and winter. In order to meet the needs of more consumers, in the first few days of double 11, Taobao will launch a whole holiday planning, a variety of promotional means to let consumers be overwhelmed, Taobao merchants have many kinds of clothing, shoes, food mother and child, a variety of electronic products merchants every year will launch the following four promotional means: pre-order, red envelopes, cashback, the whole 50%. They'll call out these ads in the first few days of double 11 or even a dozen days to get consumers' attention. The annual Double 11 campaign is very large-scale, not only on Taobao, but also on various social media and outdoor billboards.
Taobao's marketing strategy for the Fanatical Shopping Festival Double 11 is divided into two phases:
The first oneIt's the holiday warm-up period, which is about ten days before Double 11.The secondThe stage is within twelve hours of the double 11th day.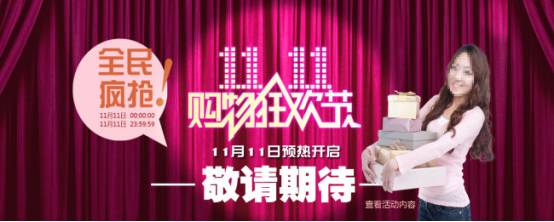 The warm-up period can be divided into three directions: guide purchase, pre-sale, popularity
1, guide purchase
In the lead-up to Double 11, there was a lot of brand promotional information on social media, such as Weibo, and that was usually real and effective. Can guide consumers in the double 11 day of purchase tendencies.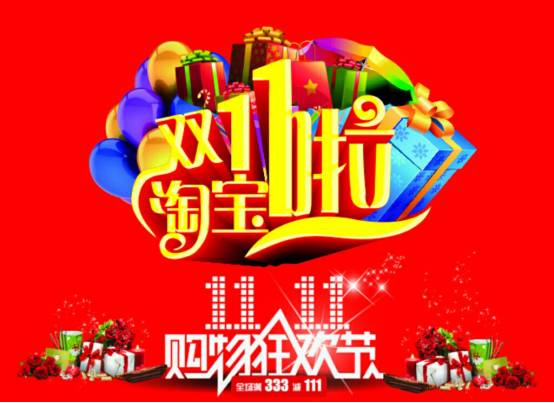 2, pre-sale
In the double 11 day turnover is particularly high, but also foreshadowed that the express will be full, it can be said that no matter what you use the courier will have a full pace, choose to buy items in double 11 consumers will worry about slow logistics, or damage, so that buyers in order to solve this problem on the introduction of pre-sale program. Consumers can buy goods in the first few days of double 11, and will buy goods after the holiday day if the price of goods, Taobao stores will supply consumers with the difference. In the double 11 period more delicious some star products, or the promotion of a relatively large number of products, will choose this marketing method, which can increase sales at the same time, but also to create a double 11 upcoming tension and lively atmosphere.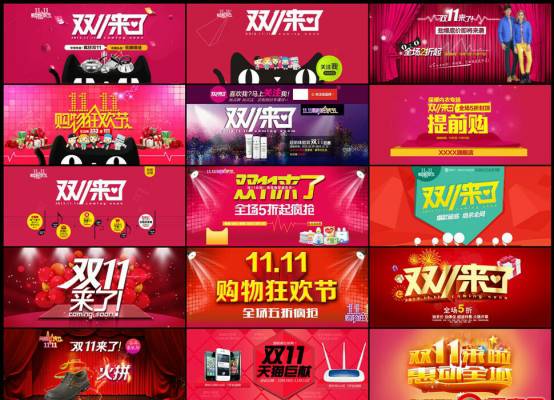 3, gather popularity
No matter what Taobao e-commerce you are, what are you selling? Popularity is an absolutely very important point. In order to accumulate more popularity, some Taobao stores will hold some sweepstakes or check-in gift-giving activities, which will make more consumers pay attention to their stores, which will increase their visits will also see their store promotional information, which is undoubtedly not the specific promotion of Taobao stores. When we buy goods, we will specifically ask the store whether there are special red envelopes or merchandise coupons, both of which can bring a certain degree of high number of visits to the store, the increase in visits also greatly increased the purchase rate.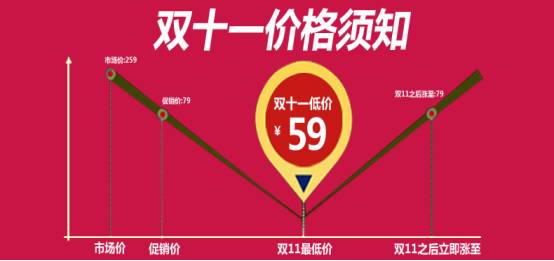 The second stage is the hot selling period, in the double 11 day can be said to be the climax of the whole activity, in this period of time, there are Taobao on all the items will reach a stage of mad robbery.Now Taobao is mostly connected with Alipay, at this time Alipay's amount can also be said to be double 11 day a high point. We usually buy shops will also go through a certain stage, from the zero point of double 11 to 12 o'clock in the morning, during which most consumers will indulge in the double 11 shopping frenzy. After this time, sales will have a certain decline, this time we become a rational thinking period for consumers,
But the overall sales amount is still on a certain upward trend, which is also a double 11 festival of a sweeping stage.

In terms of advertising positioning, crazy rush period, advertising methods are more targeted, many businesses in their own brand stores, in the consumer is in a rational stage, they usually buy things are three, merchants to run ads in competitive stores. In the tail-sweeping phase of consumer purchases, merchants' advertising scale is a little wider, with stores in the same category or in different categories.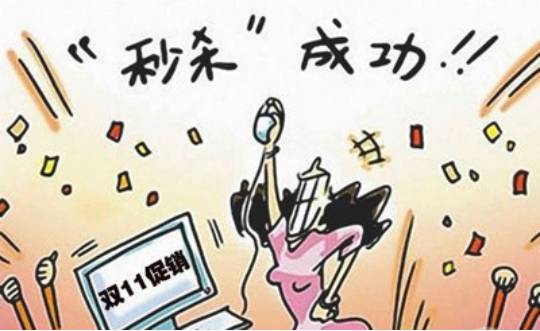 Taobao on eleven advertising marketing has been used"Limited time limit"This simple and rough form of advertising, very effective can stimulate consumers, the first guide consumption is actually to consumers to recommend products and shops, in the double 11 holiday day in the price and quantity of any goods will have certain restrictions, in the double 11 transactions in the three stages of the most important is the middle"Stimulating consumption"。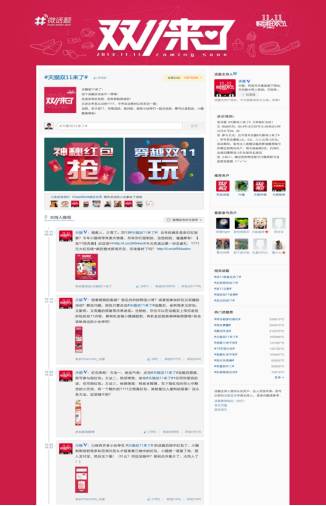 Now there are many forms of advertising, in addition to Taobao ads, a variety of social media this is to double 11 brought a huge public opinion. For example, microblogs, QQ groups, major forums, etc.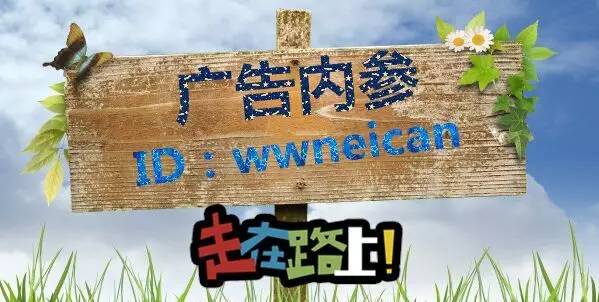 ---