Falsely advertising OR's windfall advertising strategy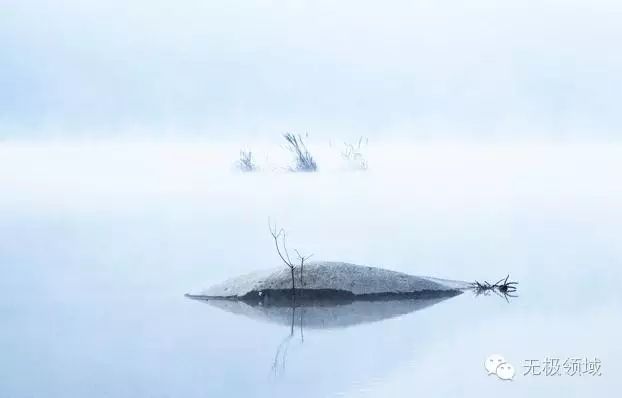 You think you, you think he is, the real you.
He thought of him, he thought of you, the real him.
When you talk to me, there are actually six people between us, and all kinds of misunderstandings and cognitive biases inevitably arise.
A person's life is too short, too long, everywhere to meet, only know each other the most difficult.
Write a gray scam and think I'm a liar.
Write bubble girl skills, think I like about sister.
Writing about integrity and morality, I think I'm a man of justice.
Write money-making projects and think I'm rich.
In fact, I am just a student who is not at school, is curious about everything, and is willing to share some of my ideas.
That's all, that's all.
Knowing each other is the hardest thing, and even the wisest saints can't get over it.
Confucius traveled around the country to lecture, encountered a lot of hardships, a few days to wild vegetables to fill the hunger...
Finally got some rice, the rice is almost cooked, Confucius saw his disciples Yan back in stealing food, the heart is not happy, but pretend not to see.
After the meal, when he was going to eat, Confucius said back to Yan, "I just dreamed that my ancestors were looking for me, and I was going to sacrifice the rice I didn't eat first."
Yan back said: "No, just now some gray soil fell into the pot, I can't bear to throw away the rice, so I eat the gray rice"
Confucius is very guilty, he so trust face back, but still doubt him, to understand a person is really difficult.
Yan Hui is one of Confucius' favorite disciples.
But still can't help but doubt...
If someone trusts you, this is the most valuable property, must cherish.
Whether it's writing articles, sales letters, soft text, packaging... The ultimate goal is to make people pay for it.
There are also too many cognitive biases.
First of all, the mobile phone group control system, which has been very hot lately.
Since the last time I wrote about the cell phone group control system, there has been a batch of people selling this in the market.
The main selling point is through the computer bulk control of multiple mobile phones to feed microscopy.
These micro-signals mainly use people nearby plus a large number of friends, through advertising to sell products, cheat red envelopes... and other methods to make a profit.
Is the effect really as good as the publicity?
Or follow the previously said idea, the software just change the manual operation to the program automatic execution, itself can not break the WeChat rules.
The biggest misconception of extensive WeChat marketing is the failure of positioning.
WeChat is an acquaintance socializing, QQ is a stranger socializing.
WeChat hard work can have a clear effect, 2000 people's circle of friends, may not have 200 people of acquaintance circle effect is good.
Nearby women's number 80% are engaged in micro-business, plus the value of friends is very low, men are mostly color traffic.
Active plus normal people as friends, pass rate is very low.
Frequent friends, will be blocked by WeChat, the other side will not receive your message.
To sum it up simply: the easiest addition is the low value of garbage traffic, and the group control system itself is the use of WeChat bring its own functions plus friends, so a lot of restrictions.
Of course, people who sell software don't tell you who they are.
Therefore, the focus of publicity is the number of friends, the convenience of the operation, the most display is the day plus a thousand people.
Advertising should know how to grow and avoid short.
To blind the user's eyes with desire.
But it must be true, not false propaganda.
The former is art, the latter is reason.
Also buy this system, smart people are measured after the shortcomings decided to buy, stupid people are only running for the benefit to buy.
The expectations are different and the results are different.
Generally scolding software junk is mostly an insight problem, a small part of the case is a software developer's problem.
I use pigeon software, for example, which is almost 8 years old.
They developed the forum group development software, set batch registration, bulk mass hair and other functions as a whole.
But half of those who use it scold software junk.
It's not as good as the publicity.
First of all, the success rate of bulk registration is not high, posting will also be sealed, some registration can not post at all.
It's been half a day to send out a dozen posts...
Of course, everyone is right to scold, but they ignore a fact.
Many forums are forbidden to advertise, so ads are sealed.
Some forums of the verification code people are not easy to identify, automatic registration machine of course can not be recognized.
After registration can not post that is because the newly registered account has a trainee period, generally after a few minutes can, individual reasons because the level is not enough, can only reply to the post.
Most people don't understand the forum, of course, they don't know how to use the forum for marketing.
Like a person who doesn't understand Taobao's mechanism, you give a great software in vain.
I did this, first collecting a number of easy to register, and more relaxed management of the forum.
Then began to register the account in bulk, hit the software can not recognize the verification code, I manually make up.
After signing up for accounts on hundreds of forums, go for a cup of tea, bask in the sun, and relax.
Tea after drinking on the bulk reply, I am here to reply to the post, not post.
Because the limit of reply is very small, almost all can be successful, and reply can also be previously registered account upgrade.
Two days later, the account level was relatively high.
At this time you can post in bulk, a send a quasi, daily send a thousand stickers is very easy.
Of course, it's not easy to collect these easy-to-register and less well-managed forums, and I'm a very lazy person.
I often say that lazy people are lazy.
Lazy people are the driving force of social development.
Taobao has a lot of people who do forum mass hair service, casually find content, spend 30 yuan to let them help me send a group.
Back to get the url report after the success of mass post, which is easy to send successful forum URL.
With software to remove duplication, you can start registering.
If you look for one by one, or use the group hair software's own search function to find forums, will waste a lot of time, and the effect is not good.
It's better to spend some money on a ready-made one.
Often engaged in mass hair people, their mass hair sites are certainly after a long period of screening left behind.
Above is how I first used the forum group a few years ago.
This approach still has merit.
A lot of times you can see a person's heart in a conversation.
A: You have a problem with XXX.
B: Is it my operation problem, how to use the time and you say different.
The former is used to blaming others for the responsibility.
The latter's questions are more alert, meaning advice, dissatisfaction with the effectiveness of the software, and sound comfortable and relatively polite.
Most people who surf the Internet are irritable and irritable.
Reality medium person 5 seconds you feel nothing, but a web page 5 seconds can not open, you will turn it off directly.
In reality, if someone asks you a question, you'll answer it carefully, but repeated questions on the web can be irritable.
I can ask any stranger a question, and others are happy to answer it.
This is actually what social engineering has to master.
I would say, "Look at your message, feel too fruitful, thank you very much, I am more stupid, a little confused I hope you can help me point..."
I'll name this"Showing weakness"
There's another method I use a lot.
"We have a general comparison of the other products in the market, or prefer you this one, and we have other needs... this is part of my finishing questions, I hope you can explain in detail"
Look at the previous theme, here I'm using the "we" whole dialogue is relatively high-profile, this is called high self-worth display.
Let the other person think I am a big customer, produce a weak psychology, so as to obtain detailed consultation results.
This method I name"High-value display"
Let's talk about advertising again.
The other day I said big card, a lot of people did it.
Some people sell 0, some people can sell hundreds of orders, the gap can be seen in general.
Most of the problems are in advertising.
I have seen several people issued card ads, a look is a card sales, this kind of information usually I do not look directly jumped past.
I said to a friend's advertising words: "Unicom internal card, Internet permanently free of traffic, no roaming, monthly rent 19 pieces, less than 100, want the speed of contact"
More than 70% of those who see this ad will contact.
As long as someone contacts you, there is a possibility of a deal.
Then reply "This is Unicom and Tencent jointly, WeChat, QQ, QQ music, Tencent video, King Glory, QQ games... As long as Tencent's software is all traffic-free, other traffic 1 yuan 500M / day, no roaming in the country, free to answer the phone, call 0.1 yuan / minute, the card only sells 25 yuan, there are 20 yuan phone charges, equivalent to 5 yuan to buy a card"
It's easier to get your words ready in advance.
Users buy and then tell them, introduce friends to buy cards back 10 yuan.
Anyway, there is no money, earn one more is one, mosquitoes are small is also meat.
It's time to mention the perception of cards by smart people and idiots.
In fact, this card monthly rent is 49 yuan, after all, your mobile phone can not only use Tencent's software.
Other traffic, although 1 yuan 500M, is only valid for 1 day.
Even if you only use 1M every day, you have to pay 1 yuan to buy it.
So 30 days a month, 1 yuan a day traffic fee, plus 19 yuan monthly rent, a total of 49 yuan.
This is the trap set by Tencent and Unicom.
As stated earlier in this article, the user's eyes are blinded by desire, but there is absolutely no false propaganda.
It's not that others are bad, it's that you're too stupid
A life without being wronged is incomplete.
The other day there was a little girl in the group, and I had to believe that typewriter earned 100 ads a day part-time.
In the end, no one advised.
I think the little girl was cheated 90 yuan part-time fee is very good, conducive to brain development.
After all, someone has been cheated out of their lives.
Many of our teachers, cartoons, film and television works, especially in the face of children, have the tendency to insult IQ.
A man confronted the gangster with a gun, but the gangster took his friend hostage.
The gangster asked him to put down his gun, and he put it down.
I know that the film is a tribute to this man's great feelings of willing sacrifice for the sake of his friends, and sublimation of the theme.
But as we all know, with a gun, maybe two people are alive, and the least can live one.
Drop the gun and both will die.
Inpolar field original, agree with this article can be shared with their friends, reprint please indicate the source
First WeChat public number: wujiyyyy
QQ / WeChat: 83691843
Personal blog: http://1230.la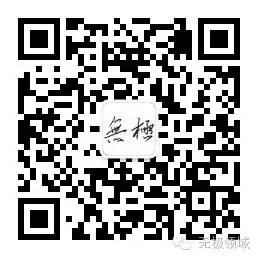 Errors such as typos will be corrected on the blog
---