One week We Intelligence WeChat internal test public number advertising, last week more than 10,000 public number was punished
"We Intelligence of the Week"Is the WeMedia Group account on the new media dynamic weekly column, sharing content information, live broadcast, audio and video platform policies and news, warm and new.
Last week, WeChat's internal measurement feature allowed traffic owners to add ads anywhere in the article and supported jumps to small programs, 30 percent more plug-in and choice for traffic owners. In addition, WeChat published last week's list of violations of account penalties, it is understood that more than 10,000 illegal accounts were punished, operators can log in to the account backstage pull down to the bottom, operations center to view.For more information, check out this issue of We Intelligence, which is new.
Tencent Growth Guardian Platform Upgrade: Account binding is simpler
Tencent announced that the "growth guardian platform" will lower the binding threshold, further facilitate parents to understand their children's play situation, and then guide the formation of healthy play habits. Parents through WeChat to pay attention to the "growth guardian platform" service number, by the child to assist in the completion of QQ / WeChat verification, you can complete the account link in one step. Parents can learn about their children's login and basic spending profiles on Tencent's game accounts such as King's Glory.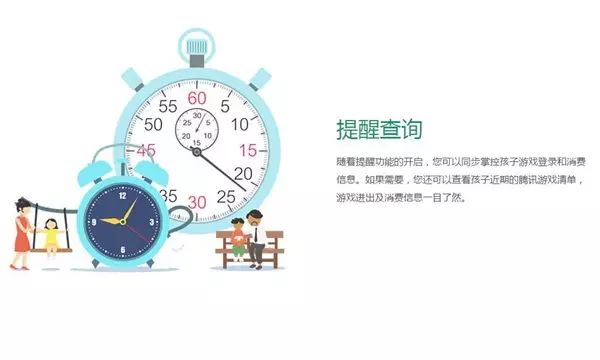 PS: Data show that from July 4th to the evening of July 13th, Tencent's Growth Guardian Platform, which operates with The Health System, has added more than 1.15 million tied accounts, bringing the total to 1.85 million.
Small programs add status information display and other capabilities
When a gadget is displayed at the top of a chat, important status information is displayed in real time, administrators can view store gadget data through the gyration data assistant, developer tools support custom analytics data escalation, and a new template message management interface is added.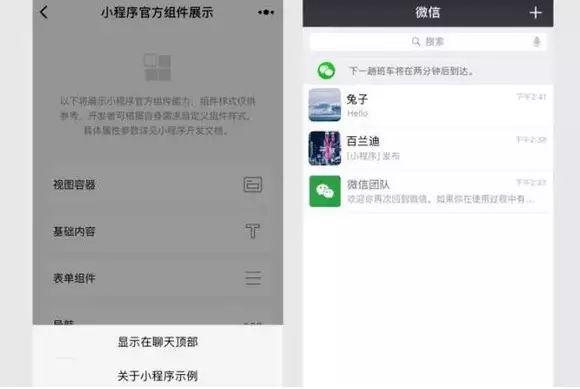 The Public Number History Message page has been re-published to display a list of deleted articles
Recently, the public history message page has changed, "content violations have been deleted" class articles are displayed in the history list, but can not view the specific content. Previously, the "Violation Class Delete" article was not displayed on the history message page. After testing, regardless of whether the user is concerned about the account, you can view the historical message to see if any of the public numbers have a record of content violations.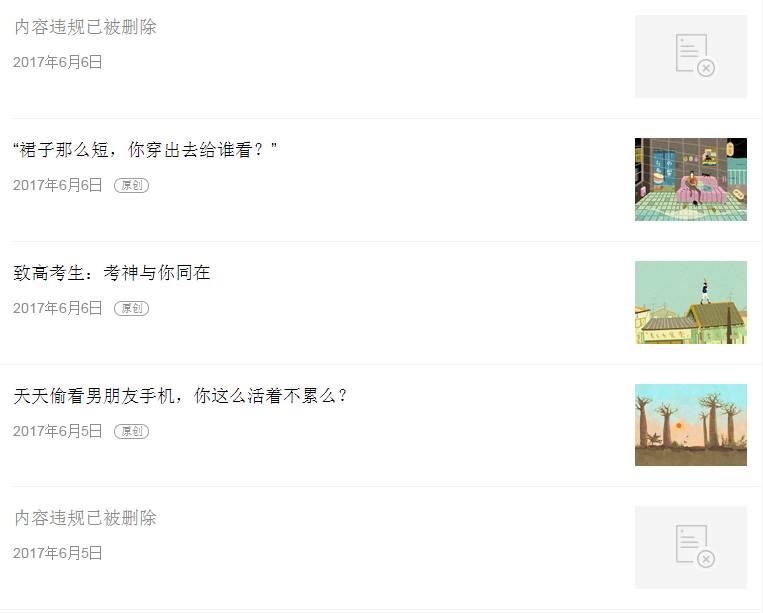 PS: Future historical news "black history" may become a detail for advertisers to consider the account...

High-speed rail "takeaway" opened to support Alipay and WeChat payment orders
From July 17th, you can order a meal on a high-speed train using a mobile phone or 12306 official website. At that time, passengers can book tickets, as well as after booking through the website to use Alipay or WeChat to pay. The pilot of a total of 27 feeding stations, mainly in Shanghai, Tianjin, Guangzhou, Nanjing, Hangzhou, Xi'an and other high-speed rail passenger stations, after the success of passenger ordering, railway station service personnel will be food to the passengers designated carriages and seats.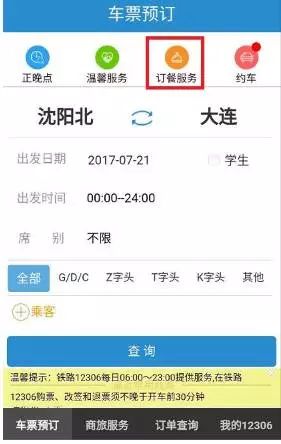 PS: It is learned that passengers can also order meals along the way through the station, when you have booked, the service personnel of the carriages, will be on schedule, to give you to the designated car location.
Female college students to reward the "King's Glory" game host 100,000
Recently, on a live platform, a female college student for a "King's Glory" game host, a short period of time brushed out 100 million tentacles (the name of the platform recharge currency) gift, and asked the anchor for five years not to fall in love. After conversion, 1 yuan can be exchanged for 1000 tentacles, female college students throw 100 million tentacles, the conversion of RMB is 100,000 yuan. Can be described as the game's host's true love powder.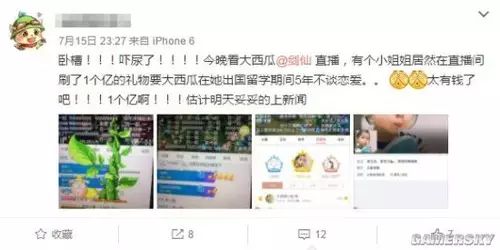 PS:Netizens said that spending so much money chasing stars is really brain-damaged, if my girlfriend broke up decisively. Everyone's network consumption must be rational!
Since the media launched the topic "Baidu, you are finished", was claimed 5 million
Because I think WeChat is sending a message... Baidu, you create a contest... ", and launched the topic "Baidu a little, you are finished" behavior infringes its right to reputation, Beijing Baidu Internet News Technology Co., Ltd. will be the public operator Of Beijing Fenghua Creative Network Co., Ltd. to court. The defendant was asked to delete the article immediately and publish a statement on Sina.com, Sohu.com, Legal Daily and its WeChat public number to eliminate the impact, apologize and compensate for economic losses of 5 million yuan.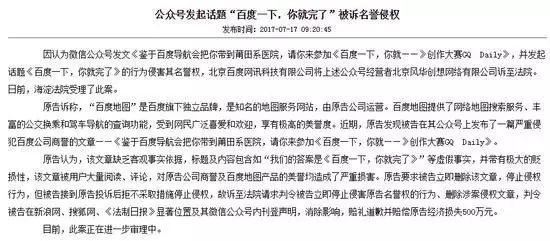 PS: Baidu Maps emphasizes that there are individual self-media outlets that interpret this as commercial advertising interfering with normal search results. Baidu map here solemnly clarified that Baidu map labeling is completely free, there is no sale of map labeling business behavior.
WeChat payment push "receiving to account voice alert"
WeChat payment team issued WeChat payment collection protection plan, upgrade the "two-dimensional code collection" protection mechanism. After the customer sweeps the code to pay, the merchant will receive a voice alert on WeChat, busy can also rely on ear reconciliation. At the same time, in response to the online circulation of the collection code was exchanged phenomenon, WeChat payment team also opened the fund payment channel, merchants if encountered transfer packages and caused losses can report and apply for compensation.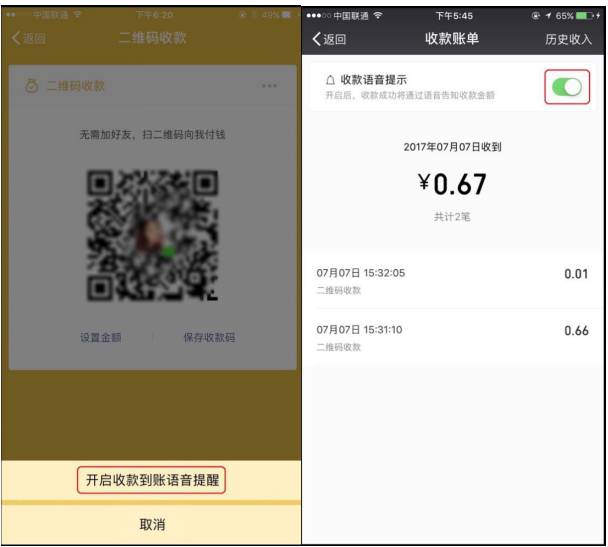 PS: In addition to ear reconciliation, WeChat payment continued to upgrade the "two-dimensional code collection" protection mechanism: merchants found that illegal elements to steal the collection code, merchants can first report to the Public Security Bureau, and then can be launched in WeChat fund compensation application, there is the Public Security Bureau report receipt of the business priority to be audited, eligible to pay compensation.
QQ reading in June per person read 97 minutes per day
Quest Mobile has released the Mobile Internet Q2 Summer Report 2017. Data show that QQ reading in June per capita one-day time ranked first in the industry, for 97 minutes, beyond the book flag novel, Baidu reading, palm reading and other similar APP. In the first quarter of 2017, QQ Reading's share of the mobile reading market reached 34.91 percent, ranking first, according to the 2017 Q1 Mobile Reading Market Report.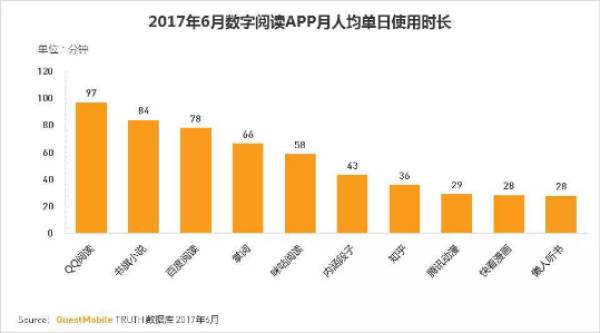 PS: In this "drain-first" era, traffic data is considered the most important capital on all ports. In fact, can not retain the traffic is just empty data, really leave users, as much as possible to absorb user time, is the key value of product development.
King's Glory Health System new feature: Users under the age of 12 cannot log in after 21 o'clock daily
On July 18, Tencent announced that the new features of the "Health System" of King Glory had been launched. Every day from 21:00 to 8:00 the next day, underage users 12 years of age and younger will not be able to log in to the game, online users will receive system prompts and be taken offline. In addition, to ensure the fairness of the game, users who are still in the game after 21:00 daily will not receive a "health system" prompt until after the game is over and will be taken offline.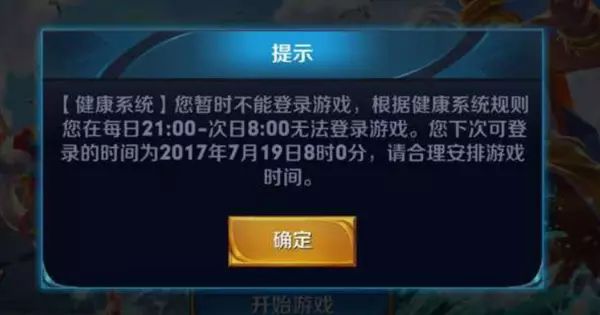 PS: Tencent also calls on parents to cherish the opportunity to communicate and accompany their children in their lives, to guide their children to develop healthy Internet habits, and to work together to create a growing environment for their children that is not limited to games.
Ads in WeChat's internal public number can be inserted anywhere
WeChat's new in-house measurement feature allows traffic owners to add ads anywhere in the article and supports jumping to small programs. However, each article has only one ad space and there must be a certain paper space before and after the ad, so short articles, video-only articles are not suitable for inserting such ads.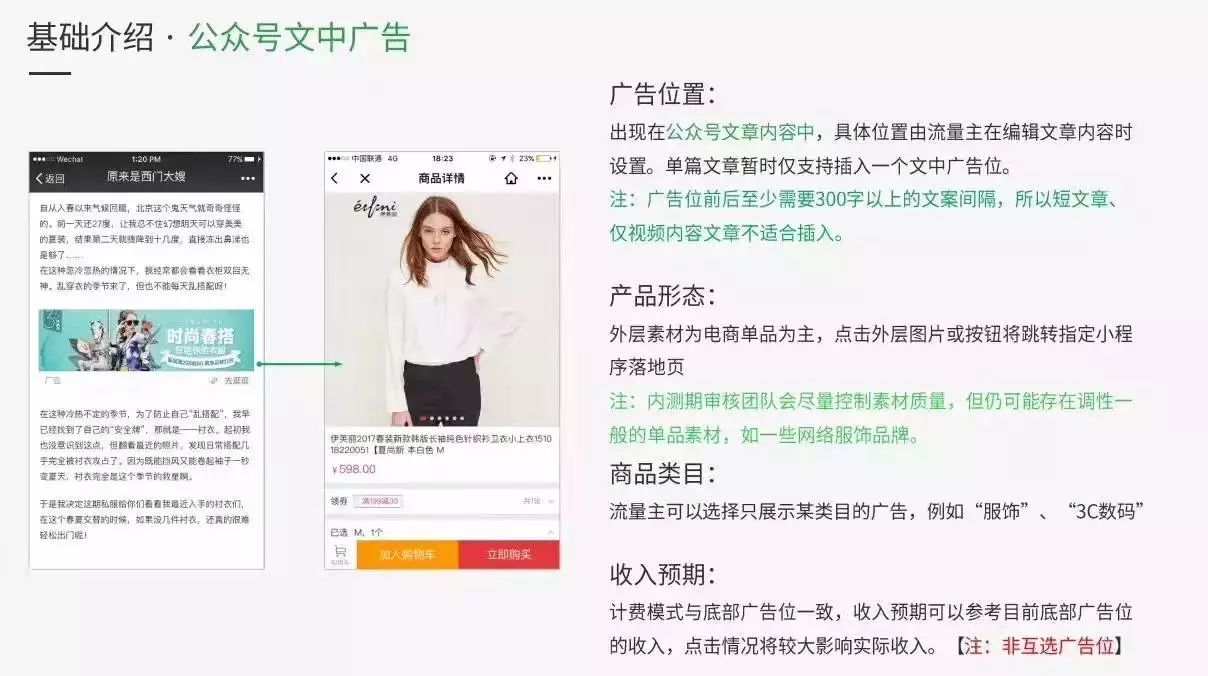 PS:Ads in the public code may bring a new edge to traffic owners, and while the billing model is consistent with the bottom ad bit, clicks may be much higher.
Tencent has stepped up efforts to promote WeChat payments overseas
Tencent plans to work with large duty-free stores such as DFS to promote consumers' use of WeChat payments in conjunction with advertising and discount services. Tencent wants to get Chinese tourists to pay abroad. Wang Chuanren, Tencent's director of overseas operations, said cross-border payments made using WeChat would be the biggest opportunity to connect overseas companies such as Japan with Chinese consumers.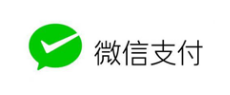 PS: In addition, Tencent, together with the Singapore Tourism Board, has imported a mechanism to get 16 brand coupons at Marina Bay Sands, an integrated resort facility (IR). In addition, we will work with Stripe and Adyen, two of the largest online payment solution providers in the United States, to strengthen support for overseas online payments.
WeChat published a list of penalties for public platforms, and last week more than 10,000 accounts were punished
WeChat published last week's list of penalties for illegal accounts, with 95 penalties for violations, 9,863 penalties for pornography, 36 penalties for induced sharing, 148 penalties for counterfeit infringement and 417 penalties for fraud. Operators can log in to the account backstage to the bottom, the operations center to view.

PS: It is understood that more than 10,000 offending accounts were punished last Monday. WeChat's disclosure of penalty data is a good notification and warning to operators.
Car public "WeChat road conditions" changed its name to "micro-road conditions"
At present, some users found that the public number "WeChat road condition" has been renamed "micro-road condition", the reason for its name change is unknown. It is reported that the public number now has 15 million fans, is a focus on transportation services, new car information and other areas of the public number.

Sina Weibo has purged a large number of overseas variety shows related content and accounts
At present, with A station, B station a large number of overseas TV dramas were taken off the shelves, some netizens found that some overseas variety shows on Sina Weibo were also removed, the search results show that "in accordance with relevant laws and regulations and policies, search results are not displayed." Entering "Conan Show", "Jimmy Show" "Saturday Night Live" and so on on Weibo have all been shown to be invalid, and the relevant Weibo account containing these keywords also shows that "in accordance with relevant laws and regulations and policies, search results are not displayed." "

PS: On June 22, the General Administration of Radio and Television issued a notice calling on Sina Weibo, ACFUN and Phoenix Network to shut down audio-visual program services because they did not have a license to disseminate audio-visual programs on the information network.
Weibo will upgrade its anti-spam system and use AI to improve its anti-spam capabilities
Weibo recently announced that it will upgrade its anti-spam system to use artificial intelligence to identify spam users and spam such as personal attacks/advertisements. At present, the micro-blogging anti-spam system monthly identification comments more than 66 million, the accuracy rate of 95%, after the upgrade is expected to monthly identification comments more than 100 million, the accuracy rate can rise to 99%.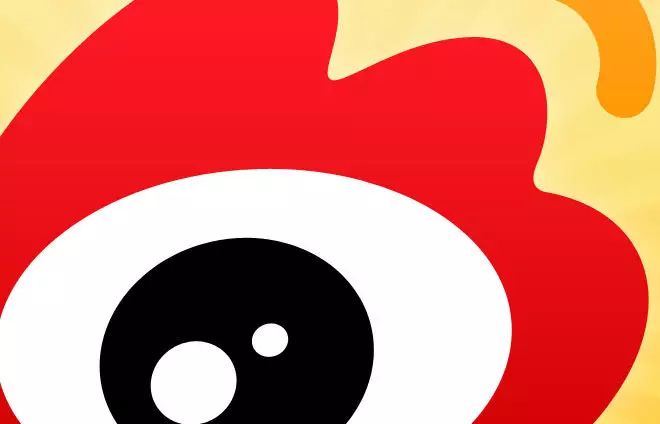 PS: Weibo said that in the future, artificial intelligence will play a more active role in anti-spam work, to create a better community atmosphere and speech environment for users.
Weibo launched a list of domestic varieties
Weibo has launched a hot list for domestic TV varieties, TV dramas, network varieties and online home-made dramas, combining the micro-interaction of program officials, micro-blogging search volume and actual TV ratings. The list's partners are Cool Cloud Interactive, which claims to minimize interference such as human intervention, data filtering, and sample push. Official figures say it has so far worked with more than 400 television stations, including 80% of its end-brand and 7 Major TV, to reach more than 200 million users.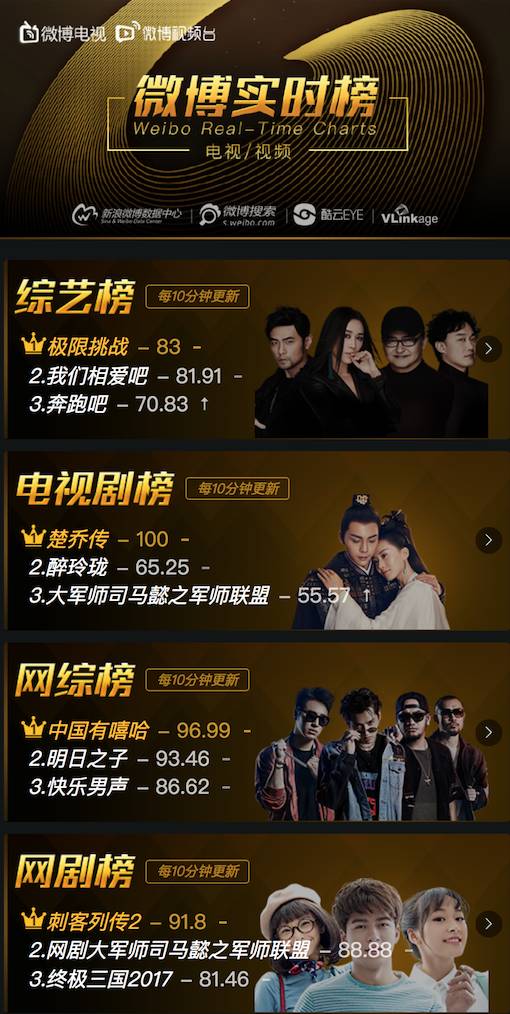 PS: So, if you don't know which domestic program is relatively a bit of a nod under the hype, this list will have a little bit of reference value.
Seconds to shoot "Golden Chestnut" award to encourage original support creators, the second season of 12 awards came out
Seconds to shoot the "Golden Chestnut" Award second season live film festival and award ceremony held in Beijing, 10 judges live film selection, the final "beautiful bean love kitchen" "a witch soup pasta Jincheng Wu eat tears", "spicy Yangzi" "when you learn bbox" and other excellent short video won 12 "golden chestnut" awards. The shortlist for the Golden Chestnut Award has been increased from 15 to 24, and the category has been expanded from 6 to 11.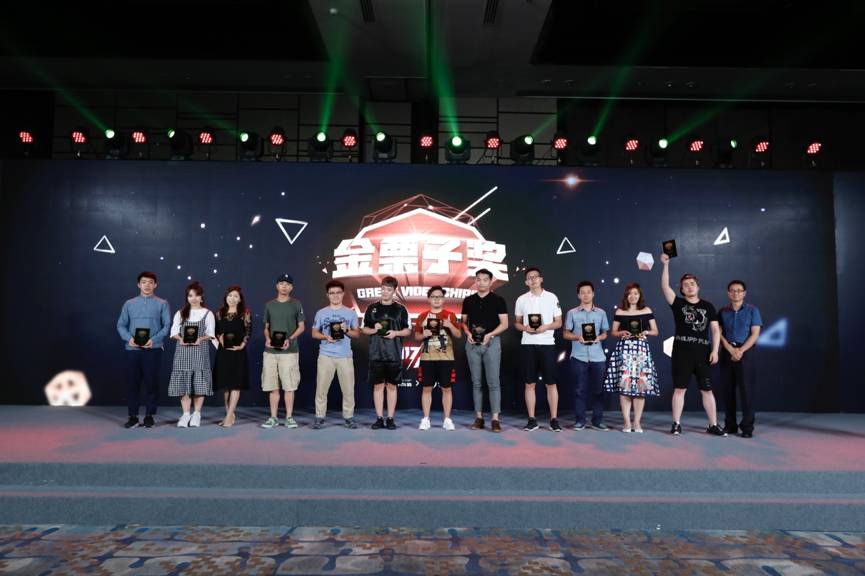 PS: According to reports, in the second quarter of 2017, more than 5000 original short video authors on the platform, more than 120,000 videos were released, and the total video playback reached 64 billion frequencies. QuestMobile's Mobile Internet Q2 Summer 2017 report shows that Seconds ranked first in the short video industry with 286 million monthly users, with a clear lead.
"Tiger Live" platform more than a thousand female anchors involved in Huang
Recently, Zhejiang police successfully cracked the "tiger live" platform dissemination of obscene and pornographic information case, it is understood that the case involving more than 1000 female anchors, the total number of registered members of the platform more than 1.08 million people. Public security department revealed that the "tiger live" platform is driven by interests, from February 2017 began research and development, in March began to go abroad to officially operate and recruit female anchors engaged in "pornographic" live broadcast. As of May 3, less than 2 months, the cumulative top-up amount of the platform is 728.702 million yuan.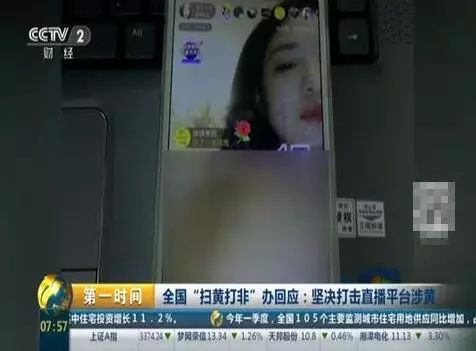 PS: Some netizens said: "People silly money more." Some netizens said: "This year, no money are afraid to watch the live broadcast." "We must consume rationally.
Know to support video creation sharing
At present, we support video creation sharing, web and mobile answers, articles, all support the upload of video. It is reported that as early as more than a month ago, know began to invite some friends to participate in the video upload function of internal testing. As for the new ability to go online, I know stressed, "If it is a video of other sites, please also ask friends to share video links to the original site." Knowledge of copyright infringement will be taken seriously."

PS: Know to become more diverse.

Hundreds of companies have launched a "100 Plus Program" to encourage original authors
Baidu 100 announced the launch of a high-quality original authors of creative incentive program "100 plus plan." From August 2017, the "100 Plus Program" will announce the winning authors through the monthly "Original Authors List", and each original author on the list will receive creative bonuses, as well as benefits such as "High Guaranteed Flow" and "Big V Honor". It is understood that the candidate authors need to meet the "opening time of not less than 30 days and no violations", "account has opened the original authentication function", "in the last 30 days to publish not less than 6 original high-quality articles" three conditions, in order to be eligible to enter the "100 plus plan" selection.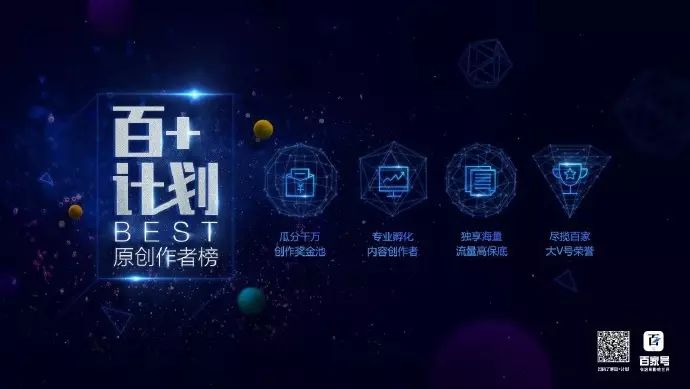 PS: Last September, 100 officially launched, as of April this year, attracted more than 560,000 authors.
A station statement revealed the reasons for off the shelf, while eliminating the European and American film and television upload
Starting from July 12, A station, B station users found that a large number of overseas film and television dramas, movies were off the shelves. Yesterday, A station official microblog suddenly issued a statement, the article gave the real reason for A station Europe and the United States film and television off the shelf: off the shelf rectification. AcFun stressed in its statement that Europe and the United States strictly prevent the upload of films and videos on Station A.

Xinhua News Agency issued a news report banning words: tearing, teasing, etc. are prohibited
Recently, Xinhua News Agency released 102 sets of news disabled words and caution words, the new version of many online languages are included in the list of banned words, among them, the new news media and websites should be banned 38 uncivilized terms include: forced, mud horse, special, tearing, Maragobi, chrysanthemum, JB , stupid, Ben, Qi B skirt, Fak squid, lost your old mother, Duffy chicken, pack 13, forced, egg pain, silly, green tea bitch, your mother's, watch smash, blow up, bought a bitch, has been, Ji Tsuk cat, mother egg, tea ratio , I rely on, Bilian, Bichi, and eggs, day dog, farts, eat Xiang, XX dog, slut, your sister, floating body country, roll rough.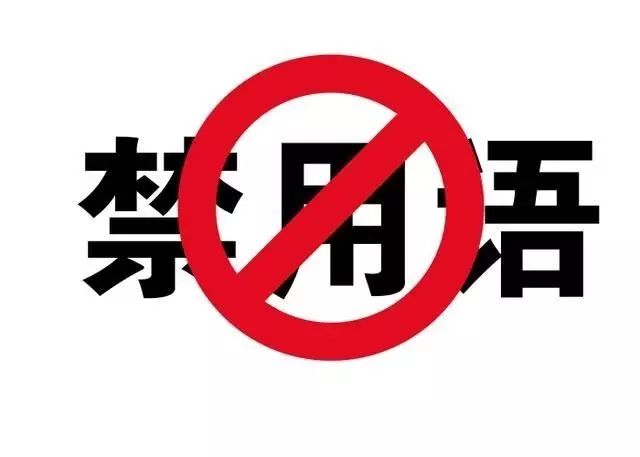 PS: In addition,In the expression of ethnic and religious terms, Hong Kong, Macao and China shall not be mentioned side by side, such as "China-Hong Kong", "China-Macau" and so on. It is not appropriate to refer to the Mainland and Hong Kong and Macao simply as "Inner Hong Kong" and "Inside Macau", and you can use "Mainland and Hong Kong (Macau)" or "Beijing-Hong Kong (Macao)" or "Shanghai-Hong Kong (Macao)".
Beijing Net Letter Office governance since the media eight chaos
On July 18, the Beijing Municipal Net-a-Mail Office interviewed Sohu, NetEase, Phoenix, Tencent, Baidu, today's headlines, a little information and other sites related to the person in charge, ordered the existence of self-media platform misinterpretation policy, contrary to the correct direction, no middle-class, spread false information and other eight chaos to carry out special clean-up and rectification, while the Municipal Net-a-Mail Office issued administrative law enforcement inspection records to the above-mentioned website. Urge the above-mentioned websites to immediately rectify, the release of bad information from the media account firmly shut down.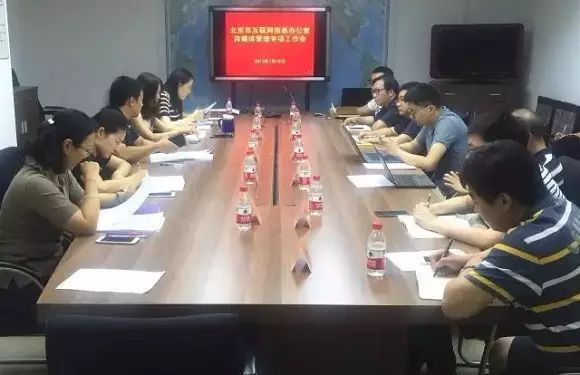 PS: City Network Office requirements, the territory from the operation of the media website must adhere to the political red line, moral bottom line, in order to cultivate a positive and healthy, upwardly good network culture as the goal, and effectively fulfill the main responsibility of the website, in accordance with the law, civilized network.
Sesame Credit: Security and privacy must be taken into account when future products are called online
Sesame Credit, owned by Ant Financial, has established the position of "Chief Privacy Officer" to better coordinate data security and privacy protection efforts. The first "Chief Privacy Officer" Yu Zhengjun pointed out that in the future, product design, program implementation and online, must be designed and online related to data security and privacy management measures.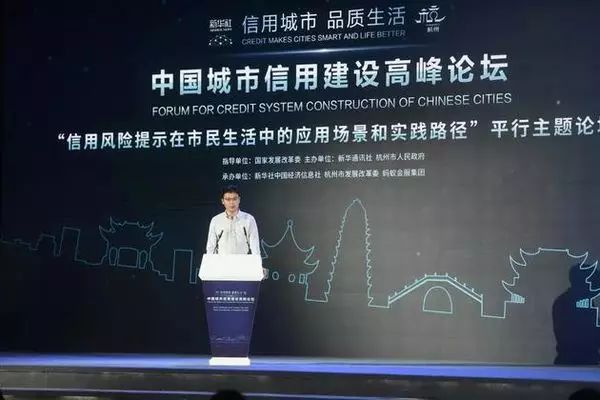 PS: Sesame Credit is now used in a wide range of areas such as loans, housing, leasing, sharing bicycles, visas and other government services, which puts higher demands on its adherence to user information security and privacy boundaries.
That's what this week's intelligence is all about
Warm and new
See you next week
---