Observe the . . Talk about Facebook marketing again - what senior buyers see as "interesting" is this...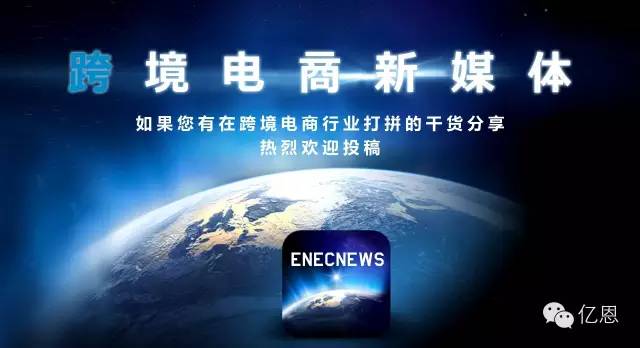 Amazon's review of the new deal wave after wave, if the $50 stay review is Amazon's dish of rectification, then the recent ban on incentives under the policy is entirely a sacrifice. Now that facebook's red people have decided they can no longer use low-discount code codes and free items to give sellers a review, a little sad to admit that this is actually a good thing.




Although the previous marketing methods can no longer be used, but also does not mean to abandon completely, "poor change, change", we look again before those eye-catching "success experience", perhaps, inspiration in the next second appeared again.
Marketing thinking talks more, and we're just standing on a marketerAnd seller's point of view to do, and really can do well, attract the buyer's attention, "become them" becomes the best way. "Becoming a buyer" changes minds, changes positions, and understands their needs better. Here's what a veteran buyer sees as "attractive" marketing. Next, we follow the customer's "eyes" all the way to see what fun Dongdong.
Open Facebook and log in and enter Amazon review.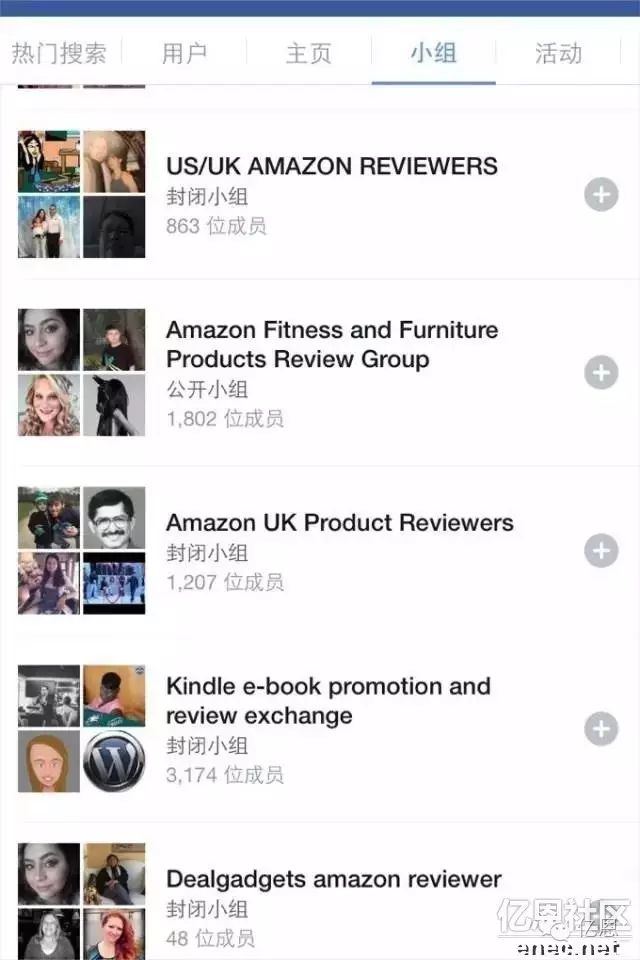 A lot of groups, dazzled, as a senior buyer, will be selected by the seller to do the evaluation. As a buyer, can only be described in two words: happy! So many groups choose one at will, join, unobstructed.
Then you'll see a variety of new product launches, and sellers will send out a lot of product review invitations. These products look very novel and interesting, but in fact, it is also a mix of fish and dragon, in short, some new products for sellers can get inspiration, there is a lot of unexpected things in.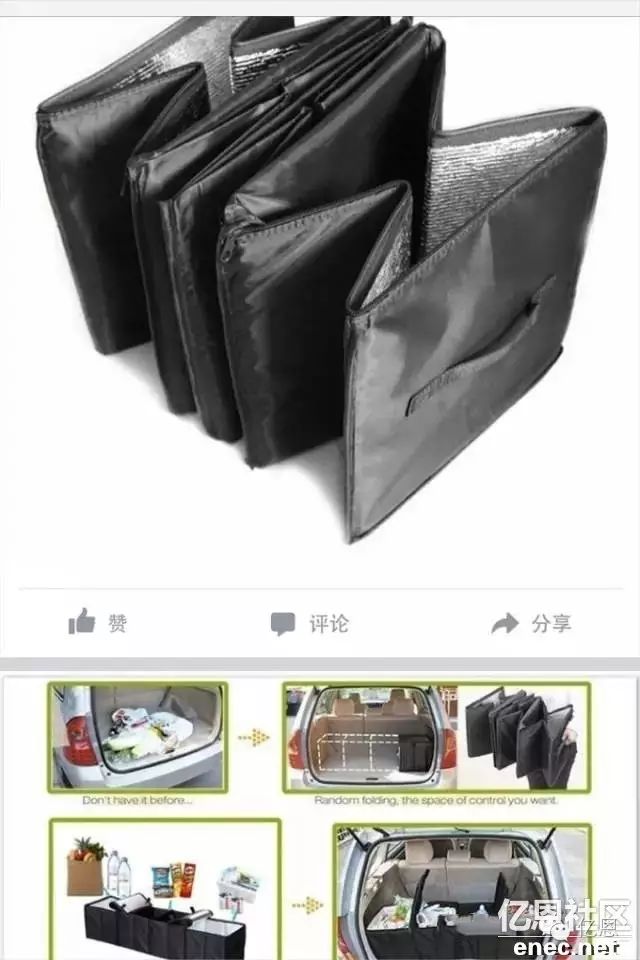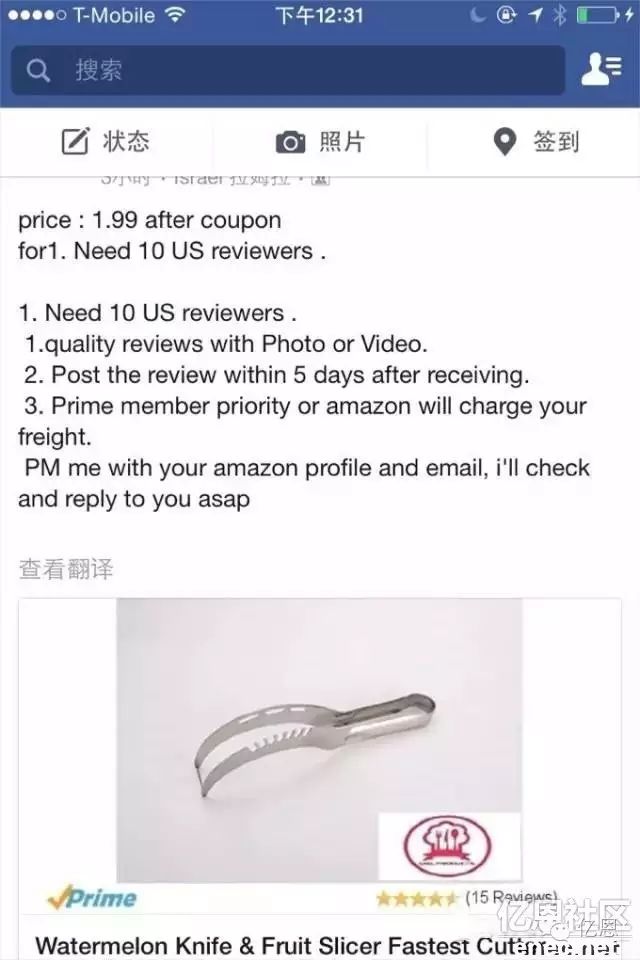 Sellers are mostly free or low discounts offered to reviewers, of course, the value of the product is generally less than $50. Some good products, willing to do the evaluation of buyers can simply fight to grab, probably from this point can also see the prospects and popularity of the new product. Conversely, if your product is free from the beginning no one is willing to ask for it, it can only be said to be sad.
Each group has a large number of people, there are even thousands of people, the invitation to test in this state has become a need to compete activities, since competition requires some skills. Here's the release of my Shenzhen seller of the Tian Dynasty:
As a certain economic basis of the evaluation of buyers, will not choose those low-value, require a bunch of invitations. Even free, but people are not African, not bad money is not bad, or will be proud to refuse. Buyers will choose "order-to-order" based on the ratio of product value to requirements.
Many high-value product sellers will set up their own group, "we" these buyers to pull in, and then give the condition that "as long as each person to pull dozens of people into the group can get code free products", the number of this group has been increasing, the competition to assess buyers is also getting bigger. Later, the seller often has what activities need to be advertised in this group, and the team is expanding.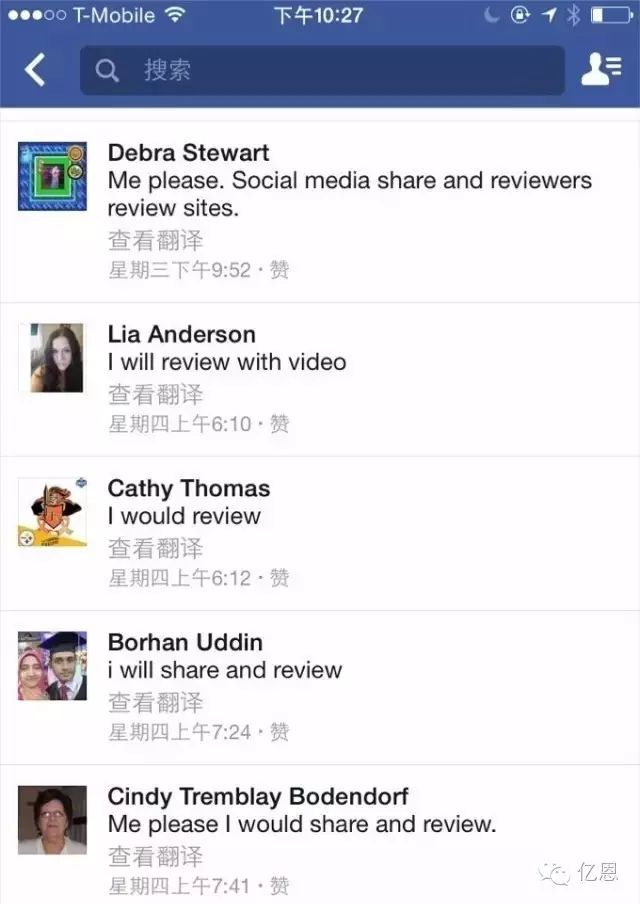 This is what buyers see as "interesting competition", but it won't happen again after the New Deal, but the popularity of these groups can indeed be used to check the popularity of a new product.
So, the specific marketing content push time and number of how to grasp it?
In the foreign media reports, someone made such a chart: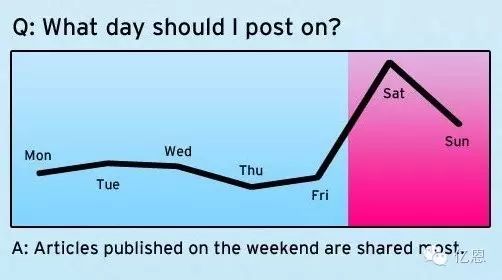 "

Q: When should I publish an article?

A: Articles posted over the weekend are likely to be shared the most.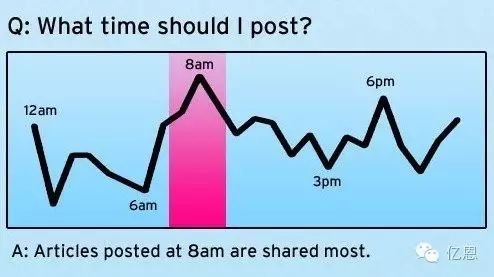 "

Q: Which time of day is the most appropriate time of day to publish an article?

A: Content posted at 8 a.m. is likely to be shared the most.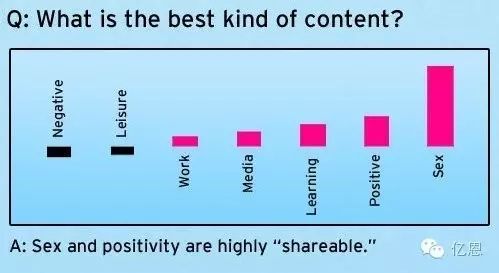 "

Q: What type of content is better?

A: Positive content and erythrome content.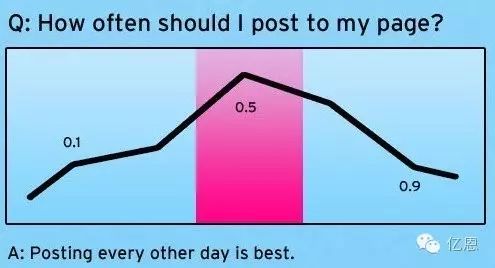 "

Q: How often should I post content?

A: It's best to publish every two days.
(Editor: Ein Ray King.))

Eden.com
∣
Deep cross-border e-commerce new media
 Press and hold the QR code to scan and follow us!
---