OTT big-screen advertising faces three mountains: the audience is not clear, the media value is not clear, the marketing effect is not clear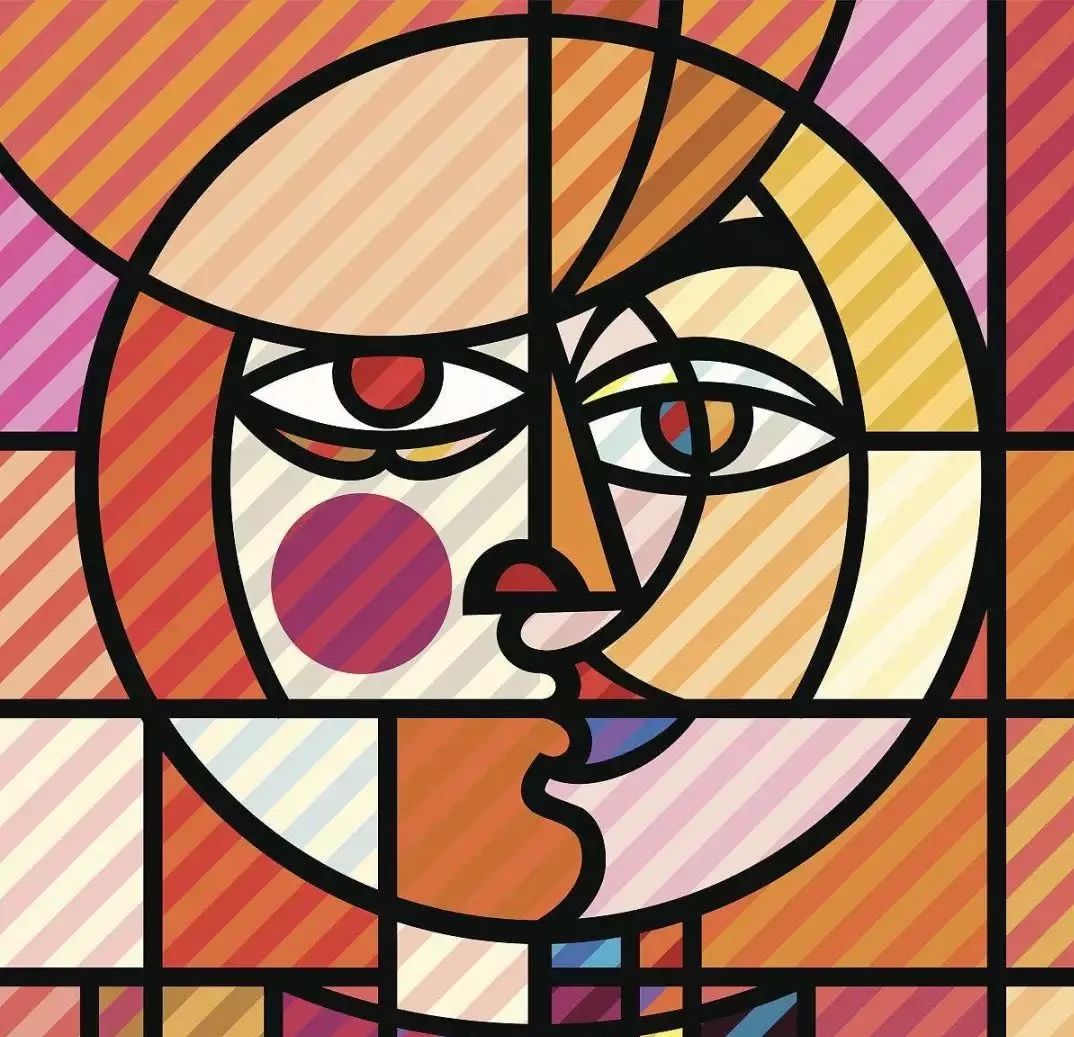 2018年10月11日,Tick the data在上海举行"洞察+Connection.+Empowerment,升级家庭智能营销"暨勾正睛准&勾正大数产品发布会。这是Tick the data继融资后,首次正式对外亮相OTT大数据系列产品,标志着Tick the data成为国内智能大屏领域,首家拥有一套创新、完善的OTT全链路营销解决方案的大数据公司,三年磨一剑,再一次引起OTT大屏营销行业广泛关注。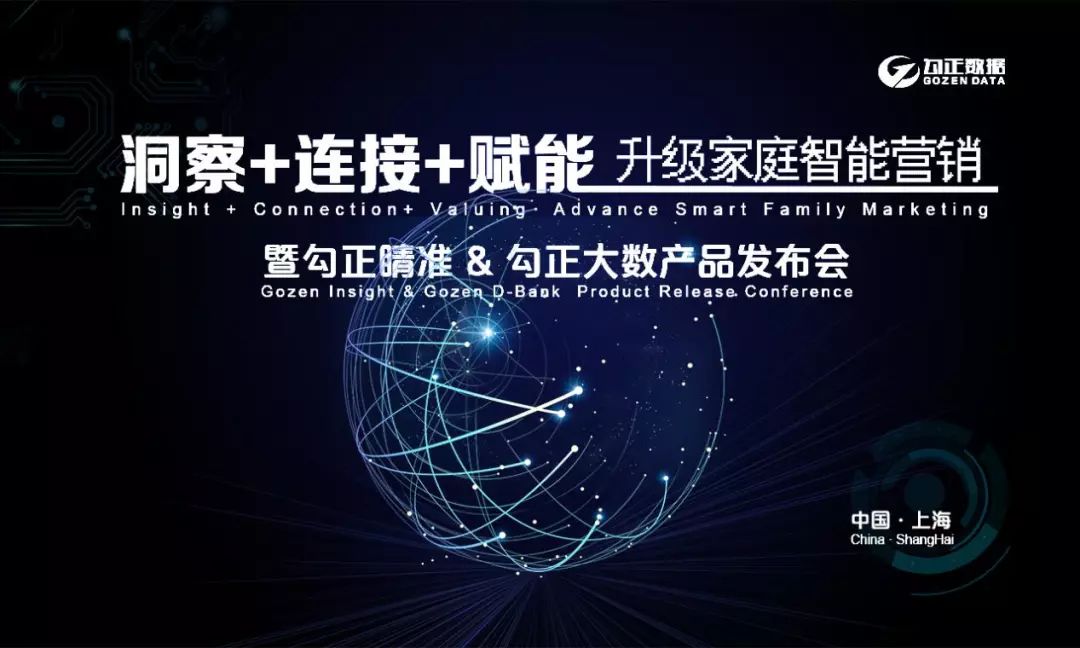 The guests at this meeting were The Boss Electric Chief Brand Officer Ye Danxuan, The Media Director Zhang Huifang, Changrong Communication Strategy Project Development Department General Manager Tan Gang, Ai Qiyi Data Research Institute President Ge Chengzhi, Tencent Video Living Room Division National Sales Director Wang Wei, Nielsen Watch Senior Directo Ye Wei, Admaster Audience Master Measurement Innovation Director Wang Fei, JD.com Black-ish Platform Strategic Cooperation Director Huannet Technology CEO Wu Shenggang and many other well-known industry leaders attended the meeting to share, as well as Tsingtao Beer, Spring and Autumn Airlines, GroupM, Yangshi Group, Huayang United, Innocean, Accenture, AIA, Skyway Cool Open, TCL, Kangjia, Madhouse, Madison, Yue Yue and other enterprises to participate in the conference, this launch will focus on OTT big screen marketing industry pain points, how to accurately locate household consumption needs, how to reach each marketing link How to achieve cross-screen interaction with target TA multi-media contacts and cross-screen effect monitoring, so as to achieve full-link marketing transformation.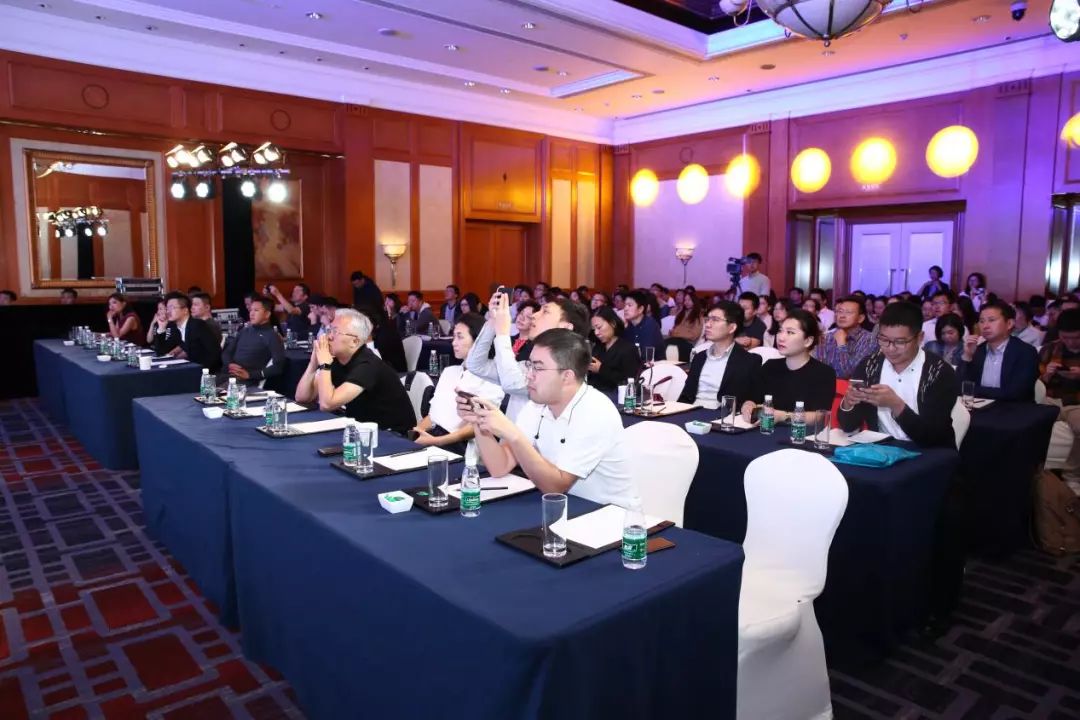 (Eye-catching and ticking-up-big-number product launch live photos)
At the launch meeting, Mr. Yu Liangxing, Chairman and CEO of Zheng data released the latest OTT industry development status report, the family big screen view pattern reversed, the rapid rise of smart big screen, in 2018 H1OTT user scale has exceeded the scale of cable TV paid users, leading IPTV, DVB, and OTT activation terminal will continue to maintain a high speed of growth, the end of 2018 will exceed 190 million households, daily live billion. Like the mobile Internet, OTT still has a large room for improvement, with an expected penetration rate of 66% in 2020. Relying on the scale dividend and innity media advantage of smart TV, the marketing form of smart TV as the platform tends to be more diversified and rich, which creates the prospect of marketing value to be dug deep, and is expected to achieve 5.5 billion advertising revenue by the end of 2018 and 30.7 billion ads by 2020.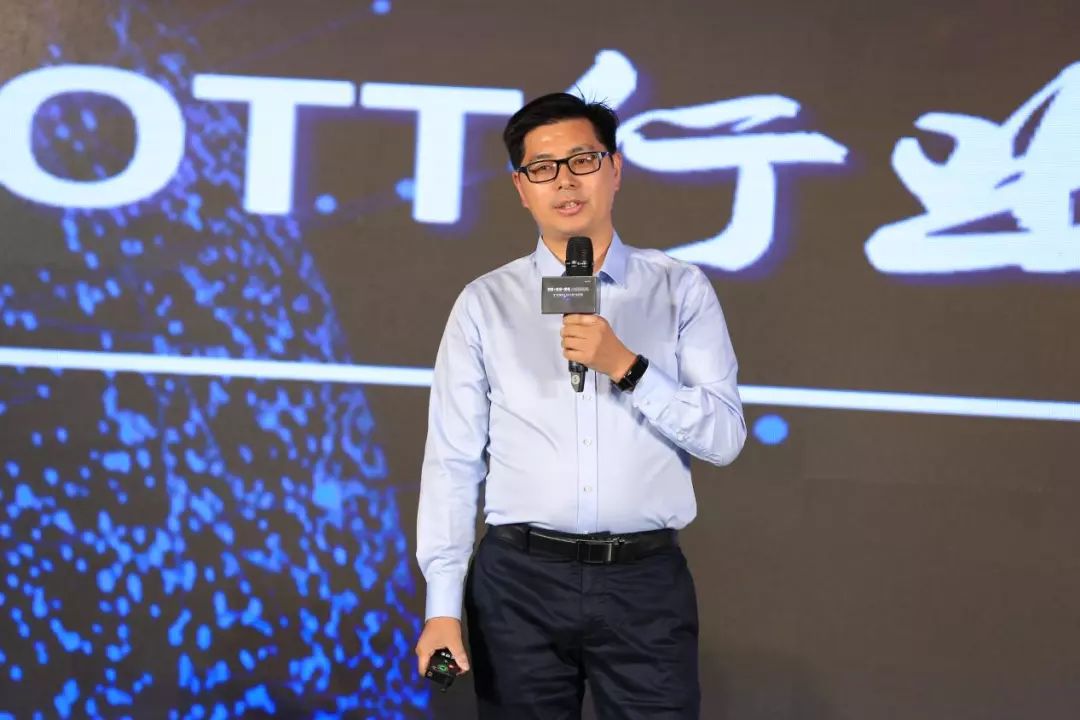 (Mr. Yu Liangxing, Chairman and CEO of Tingzheng Data)
But when advertisers run OTT big-screen ads, there are still problems that need to be solved.
Ms. Jiang Wei, Vice President of Tingzheng Data and General Manager of the Advertising and Media Division, said that we are facing three mountains together at this time, with the realization of the OTT advertising scale of 30 billion to 30 billion by the end of 2020 and the real release of OTT's big-screen marketing value:The audience is not clear, the media value is not clear, the marketing effect is not clear, this is equivalent to the entire marketing link has a pain point, so how do we treat, there is no solution to achieve OTT large-screen full-link advertising marketing?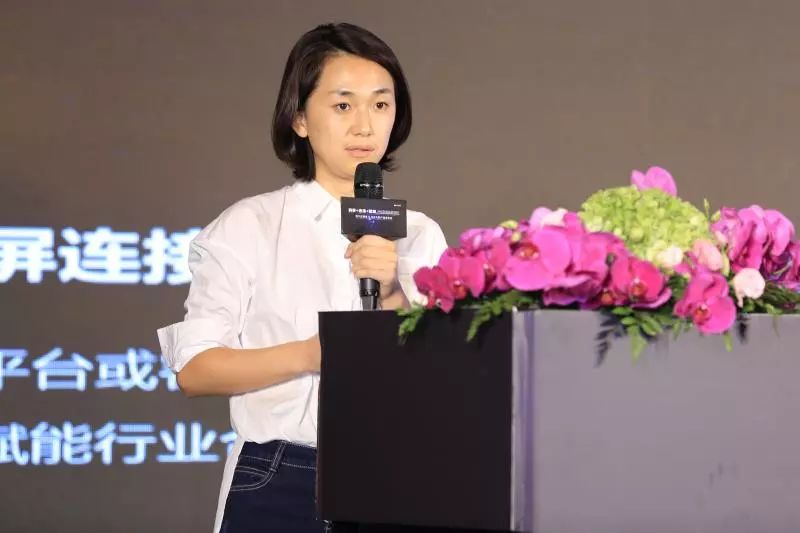 (Ms. Jiang Wei, Vice President of Data and General Manager of Advertising and Media Division)
The answer is yes. Insights, connections, and empowerment are an OTT all-link advertising marketing solution proposed by Tick Data.
Insight into:How to reach consumers, solve the audience is not clear pain points. The first step is to identify the target audience, for the audience portrait, the general understanding is defined by gender, age, income and other basic demographic attributes, but the positive data described by the large-screen consumer portrait, more in line with the Internet environment, with comprehensive, personality, growth and other advantages. For example, we define families in pregnancy and 0-12 years of age as parent-child communities, and then to consumer characteristics, user behavior dimensions further subdivided, including pregnancy, infants, young children, preschool, school age, based on comprehensive and rich consumer portraits, can support mother and child advertisers, Accurate insight into which is its target consumer groups, which is also the first step in ticking the data OTT all-link marketing solution, but also the main function of GozenInsight, can provide advertisers with insight into user needs, deeply perceive user preferences, provide OTT/TV precision marketing decision-making reference, effectively adjust marketing strategy.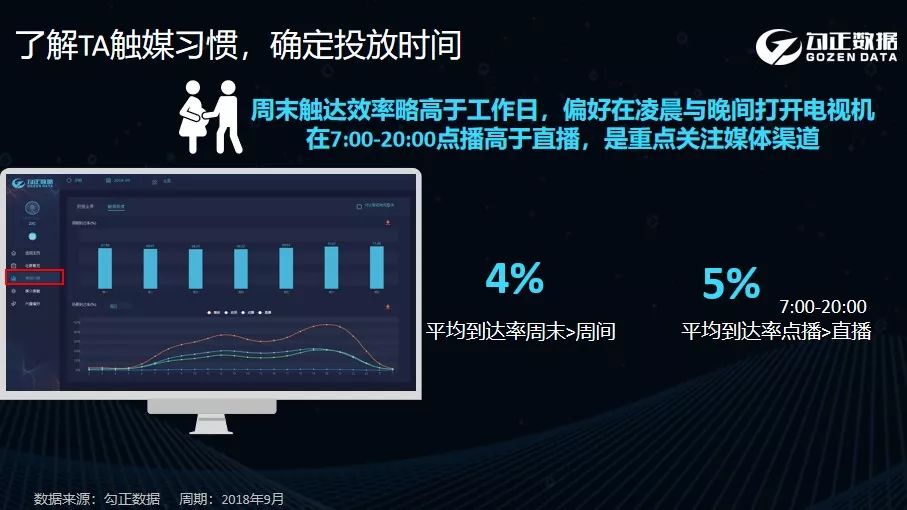 (Case Pick 1)
Connection.: How to realize cross-screen interaction with target TA multi-media contacts to solve the problem of media unclear. At present, there are three kinds of situations in OTT large-screen marketing, no investment, small investment, big investment, the first step insight to solve the problem or doubts of advertisers who do not cast OTT big-screen advertising, then the second step is to solve the plight of small-screen, large-screen advertisers, how to improve OTT large-screen advertising Reach, to achieve and target TA multimedia contact touch, communication, interaction. According to the data, in the first half of 2018 users of each scene watching time distribution, live broadcast, video-on-demand, other OTT applications accounted for 27%, 60%, 11% of the total length of time, the large screen is not only live, video-on-demand and application value highlighted, OTT users have more media choice space. Connect to the intelligent large-screen media platform, real-time insight to master the user's choice of media preferences, effectively adjust the media media mix, optimize marketing performance during advertising, improve effective touch Reach, conversion rate, which is the second most important function of Gozen Insight.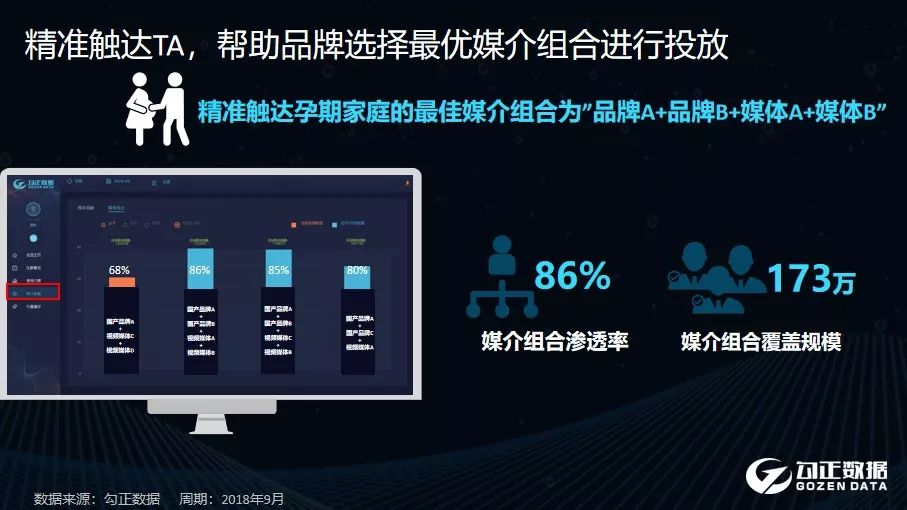 (Case Pick 2)
Empowerment: How to measure and accurately recognize the OTT large-screen marketing effect, to solve the confusion that the marketing effect is not clear. For advertisers, it is very important to evaluate and resume a marketing campaign, which is the focus of the entire marketing link, and the effect determines everything. This is also the core of OTT's all-link marketing program, the third step of advertising, through gozen D-Bank and third-party monitoring companies or DMP data connection, complete the consumer decision-making path of the closed loop, enabling the whole chain Road advertising performance monitoring and evaluation, for the next intelligent large-screen marketing to provide decision-making basis and optimization recommendations, and the gozen D-Bank can achieve cross-screen marketing, online and offline consumer scene fusion, etc., enable multi-scene, Multi-screen marketing association, more clearly quantify OTT full-link marketing results. At present, Gozen D-Bank has established strategic cooperation with Nielsen, JD.com, AdMaster, etc. to build a true sense of home marketing closed loop for the industry, to help launch strategic upgrades.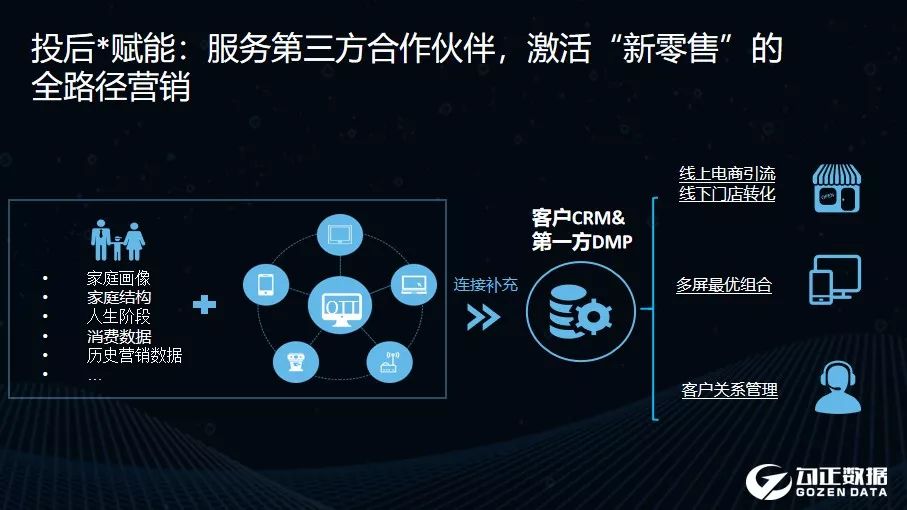 (Case Pick 3)
This positive data product launch will be successfully concluded, can not be separated from the industry, customers, partners and other strong support, positive data as intelligent large-screen field data scale coverage depth, breadth of the most complete, as well as has OTT big data series products of the third-party big data companies, will continue to uphold the professional, dedicated spirit of artisans, and constantly work hard, advancing with the times, polishing products, to provide customers with the most comprehensive, timely and effective solutions, hand in hand with all parties to promote the OTT large screen industry growth.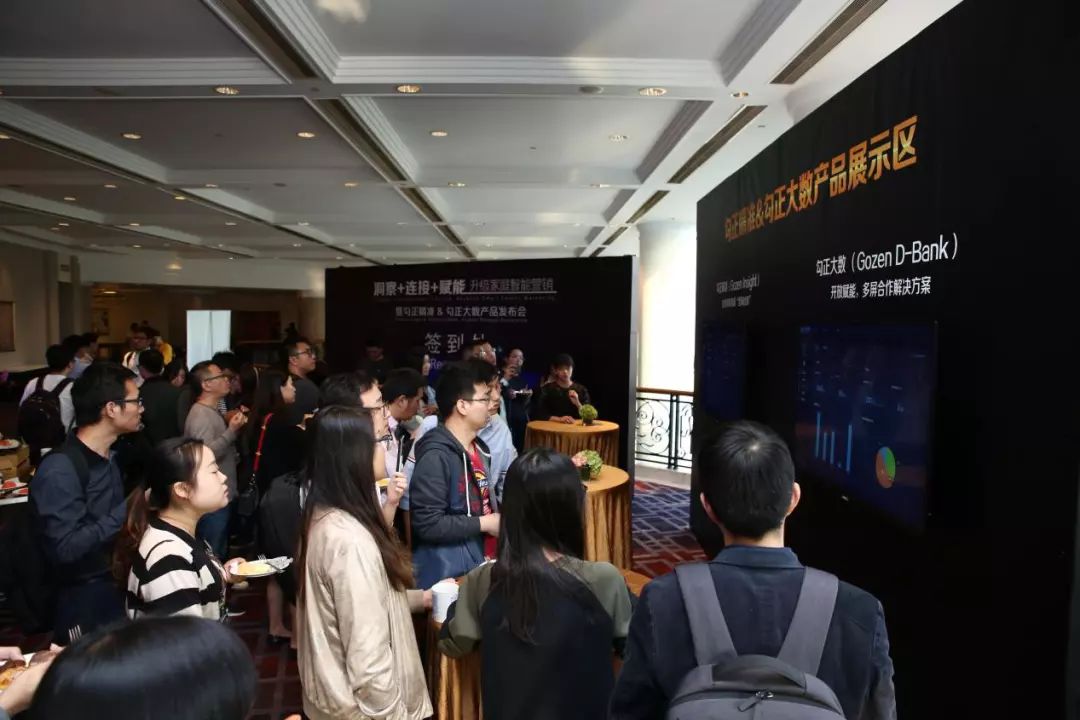 (Ticking the eye and ticking off the large product demo area - live photos)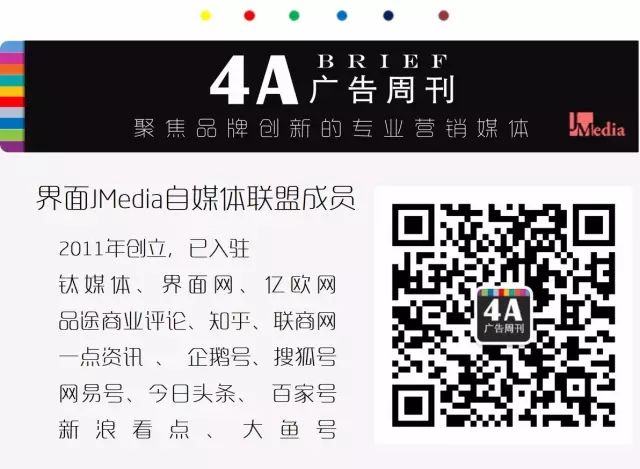 ---