Note: Facebook game ads are in violation? These delivery specifications to understand!

Facebook is one of the major media platforms for domestic companies to advertise overseas. But many advertisers will encounter ads that are not approved or accounts are disabled, most likely because the ads are suspected of being in violation. In order for Facebook users to have a better experience, advertisers ensure that the ads they post comply with Facebook's advertising policy.
Advertising review: two main purposes
Rule No.1:
Ads can and should help improve the Facebook user experience
Rule No.2:
Advertisers and their ads must not undermine trust between Facebook and its users.
State clearly and clearly the products/services you offer

No rude language may be used

Do not use misleading or deceptive content and claims
Advertisers need to provide sufficient product information, including descriptions of products and descriptions of product characteristics, on the initial landing page connected to the ad text, and truthfully present the true performance of the product to help users create reasonable expectations.
Ads must not contain indecent language or irregular syntax and punctuation. The use of symbols, numbers, and letters must be regulated.
Advertisements must not contain false, deceptive or misleading content and claims.
Ads must not mislead users by claiming that they only need to go to the link to view the full text, but in fact they need to subscribe to view it, and that they must not display false URLs in the text that differ from the links that the user actually clicked on.
Game customers should be aware that ads that suggest that users can make a profit or make a huge profit is a serious violation.
Notes on creative material
Do not use images or videos that contain adult content

Don't use creative material that can be scary or scary

You must not use misleading buttons in pictures

Ads must not violate the brand guidelines of Facebook or Instagram when referring to them

You can't add too much text to a picture
Common violations for gaming customers:
Zoom in on women's breasts and look at anime female characters from the bottom up, obviously in violation of the law

The female character turns the body and the skirt turns up. Be aware that using icons or mosaics to try to cover them up is still illegal

Female character perspective dress, obvious violations

The female characters in games and novels have indecent postures on their legs, which are clearly in violation of the law

Users can manipulate female characters to perform sexually suggestive actions or postures
Prohibited images include, but are not limited to:
Aim at the user at gunned down
Too much blood/blood clots
Images of excessive violence appear in comics
A car accident
Suggested elements to remove include:
"Start" button or make the ad look like a video screen or any other button (e.g. pause, stop, fast-forward, or retrout)
Fake notification icons (e.g. Facebook notification icons, or green dots that show someone "online")
Check boxes, turn buttons, or buttons that imply multiple options/actions
Mouse cursor
Ads may not violate the brand guidelines of Facebook or Instagram when referring to them. We never allow content that implies a partnership, sponsorship, or certification relationship with a Facebook or Instagram brand.
The image text of an ad includes text, a text logo, or a watermark that appears in an ad image over a photo or illustration.
Consider putting most of your text in the ad text area instead of in your ad image.
May become an eligible exception:
Screenshot of the game screen
Legal texts such as "Terms and Conditions" will also be considered exceptions (when such text applies to products in your ads)
Landing pages must clearly and accurately reflect the products or services you advertise

Ads must not contain landing pages that cannot be regulated

Avoid fake behavior: Create a fake image on Facebook, use a fake account, and fake content

Photo credit https://www.facebook.com/policies/ads
The destination URL: The destination URL must be able to function properly in all browsers, including the desktop and mobile, as well as all operating systems and carriers.

IP addresses are subject to geographical restrictions: Your ad may not pass the review when the external sites promoted in your ad are restricted to viewers in some areas.

The wrong page: The destination URL must not direct the user to a page under construction or an incorrect page. Also, make sure that all tracking URLs are accurately redirected to the landing page you specify.

Pop-up ads: Ads must not be connected to landing pages that trigger pop-up ads or back-to-back ads when pages are opened or closed.

Start downloading automatically: Ads must not be connected to landing pages that automatically start downloading software or launch malicious programs, spyware, or to documents that require additional installers or apps to open content.
Audience targeting considerations
Targeting options may not be used for the purpose of discrimination, harassment, instigation or defamation of users, and predatory advertising may not be used.

If you use targeting to reach your Custom Audience, you must comply with the applicable terms when creating your audience.
UniAgency is a one-stop integrated marketing and agency services brand under Titanium Dynamics.
Focus on overseas performance advertising services and overseas brand marketing services.
Official authorized agency media

Agent media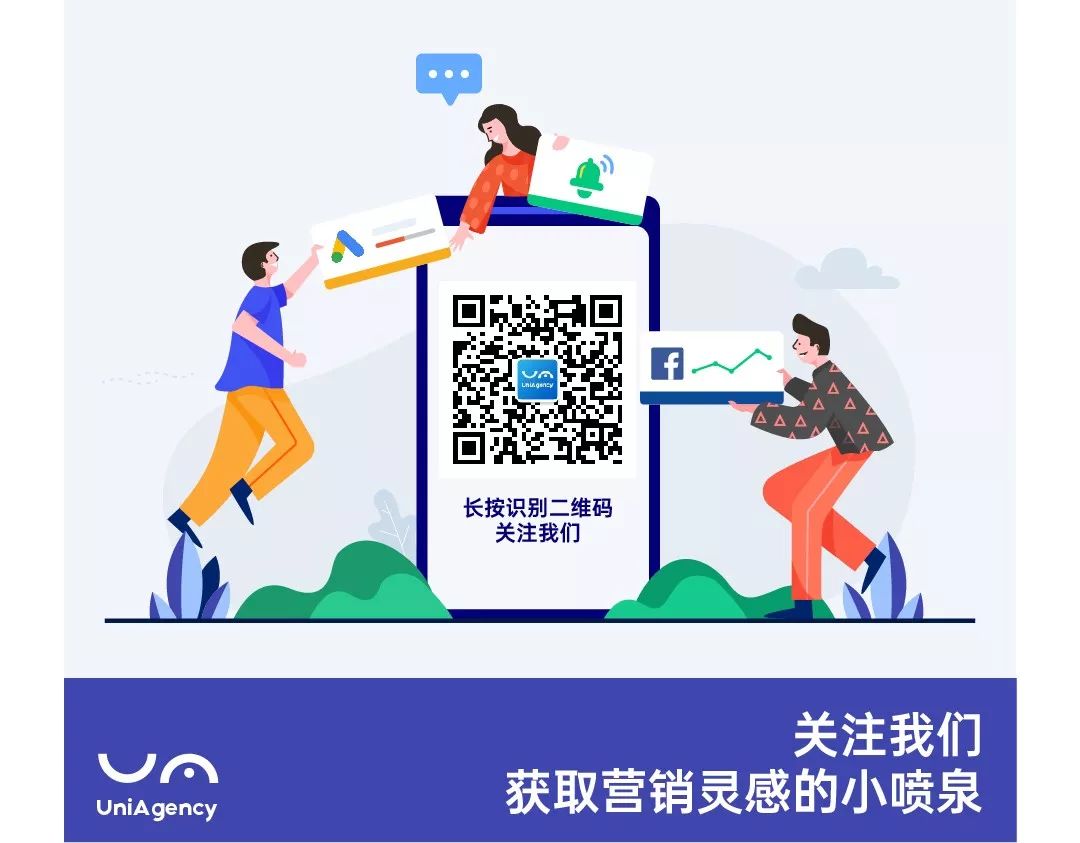 ---