Sellers must read, 11 ways to improve Facebook ad relevance scores!

As Facebook's advertising platform matures, facebook has been looking for ways to improve the quality of the ads it displays to its customers.
If you're familiar with Google ads, you might know the Google Ad Quality Score:

Like Facebook's relevance score, Google's system is designed to evaluate the relevance and quality of the ads they show users to provide a better experience. Facebook introduced relevance scores in 2015 and has been improving them ever since.
This article will take you to learn more about relevance scores and the benefits of improving your ad relevance score, as well as some insights to improve your ad relevance score. 
What is the Facebook Ad Relevance Score?
Facebook believes that providing customers with ads that are boring or unrelated to them can hurt them over time because no one wants to see ads for products and services that are not of interest.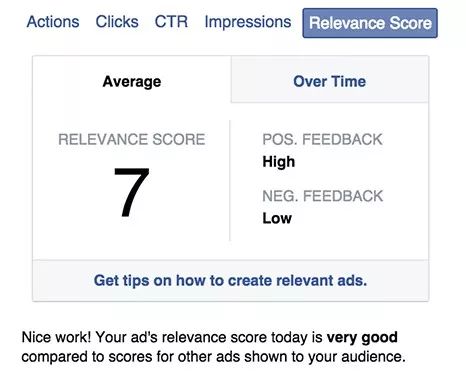 Each ad's relevance score is displayed in Ad Manager performance and clicks. The page looks like this:

Each ad has a score of 1-10 and a lower score of 3 points or less. For these low-scoring ads, companies need to pay higher prices for marketing. Even so, ads with a lower relevance score get far fewer user impressions than ads with a higher relevance score, so simply raising your bid isn't a good strategy to increase impressions.
Here's the score division for the scoring system:
Relevance score 1-3:Irrelevant, low impressions and higher bids are required.
Relevance score 4-7:Related, get a higher impression, average bid.
Relevance score 8-10:Very relevant, with high impressions and low bids.
Relevance scores are an effective tool for Facebook to filter advertisers and show ads associated with their users, often with higher-priced and more relevant ads.
It's a win-win for Facebook platforms and their audiences: Facebook can show ads that make them more profitable (high bids), and users get ads that are useful to them and relevant to their interests.
Facebook defines the relevance score as:
"Relevance scores represent the extent to which ads resonate with the people they reach. , the higher the relevance score of the ad, the better the performance of the ad. " 
How does Facebook determine ad relevance scores?
To improve the relevance score for Facebook ads, you need to know what factors Facebook uses to calculate the score.
Facebook's rating of ads is not done manually, and relevance scores are automatically generated by the system. Facebook doesn't publish the exact algorithm they use to determine scores, but it does publish some of the factors used to calculate scores.
Like Google's Quality Score, Facebook's Relevance Score uses many different factors to determine the quality of your ads and how relevant they are to your target audience:
Ad performance:Did the customer click on the ad? Are they watching the video? Did they install the app? Do they scroll through ads without looking at them? Facebook relies heavily on hard metrics when evaluating ad relevance. Ads that interact with people are often more relevant to their interests.
What's in the ad:What keywords are included in my ad? Are these keywords consistent with your targeting options? For example, showing baseball glove ads to people who like to cook is clearly not about the user's interest.
User feedback:Facebook also asks users to leave feedback on the ads they interact with, and they can leave positive and negative feedback, in several ways. In the image below, you can see the Leave Feedback menu, and Facebook offers the "I don't want to see this" option next to the ad. If you receive too many negative reviews, your ad relevance score will drop.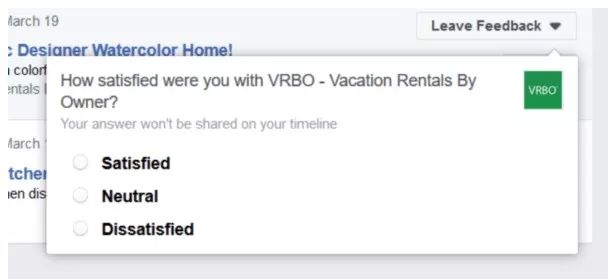 Ways to improve your Facebook ad relevance score
A higher Facebook ad relevance score provides the following benefits:
Get more impressions and reach a wider audience;
Lower bids for the same impressions;
Ability to test A/B for a wider audience;
Improve your ad campaigns by using relevance scores to find your target audience.
Some ways to make Facebook ads more relevant
Get to know your audience
One of the most important steps in crafting highly relevant ads for your audience is to understand your audience.
Facebook allows you to target people in depth, using data, saved audiences, Custom Audiences, and more, with a wide number of targeting options to make sure you can target the right people.
You can use buyer's portraits to create engaging ads that address the concerns and pain points of your audience and meet their needs. You can use ad essays to ask questions, solve problems, and call on your audience to take action in a way that appeals to them.
When you can communicate in a way that resonates with your audience, your ads will naturally be more relevant to them. 
The positioning should be more specific
You need to target your ads more specifically, and making sure that each ad is targeted at only a small group of people is a way to make your ads more relevant: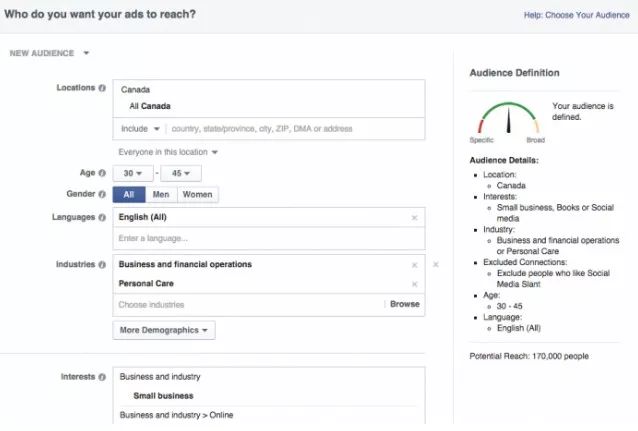 Facebook's ad targeting options are important. You can select audiences for each ad by limiting geographic location, targeting specific interests, targeting people who like specific pages, or using redirect options to talk to people who already know your business.
Each ad is segmented so you can accurately target your audience and make it easier to create ads that your audience is interested in.
In addition, you can use audiences of similar valueAccurate.Target your ads and increase relevance: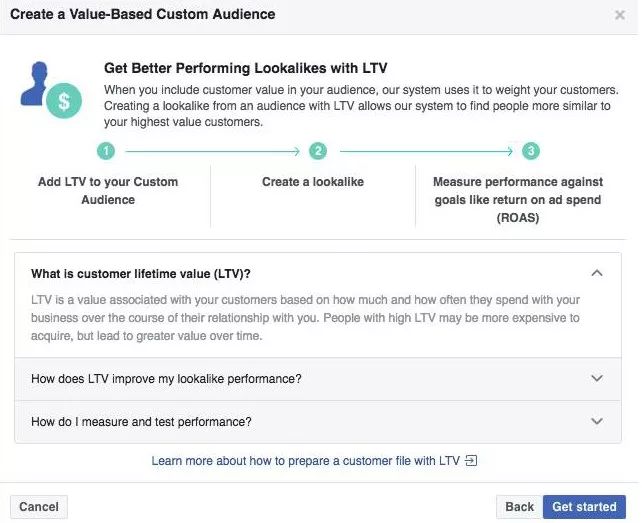 Audiences with similar value are people who are similar to your current customers, who theoretically have higher conversion rates than customers targeted through traditional options. 
Segmenting audiences is an effective way to improve relevance scores. With Facebook's audience targeting options, you can segment your audience and show your ads to specific groups.
For example, you can selectively show ads to people who have previously interacted with similar content on the platform, rather than showing them to audiences who are less interested in your product.
You can do this by creating a Facebook Custom Audience and using other targeting options. You can create multiple segments for a larger Custom Audience and show ads individually to each segment, resulting in a higher relevance score for each ad. 
Show ads to people who have interacted with the brand
Because user and ad interactions are critical to your ad's relevance score, targeting people who have already interacted with your brand in some way is an effective way to improve your relevance score.
You can target Facebook users who:
Visited your Facebook page;
Have read the content of your blog;
Like your social media posts;
Previously clicked on the ad;
I've visited your website.
These users already know your brand and have built some initial trust in your brand that those who have never heard of your brand don't.
In addition, you know that those audiences are willing to engage, and interacting with ads has a big impact on relevance scores, so targeting people who have interacted with your brand gives you an advantage.
Exclude users who have previously converted
Keeping converted people in your audience will only reduce your relevance score. To make matters worse, they may not only choose to avoid your ads, but may also choose "hidden ads" because they see the same ads, sending negative feedback to Facebook and further lowering your score: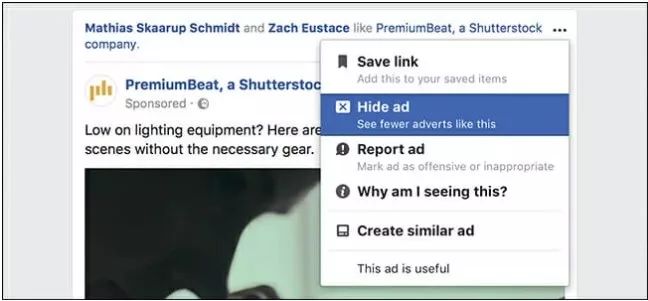 When you set up Custom Audience Targeting for your ads, you can exclude people who have previously converted by clicking Exclude: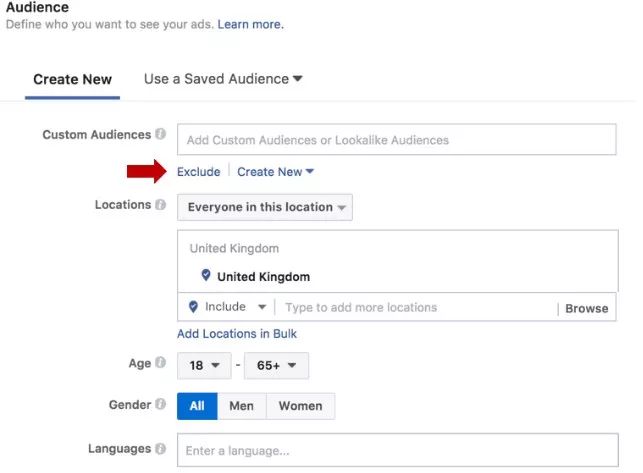 Test and optimize relevance scores
In most cases, the A/B test ad tests the number of conversions to the ad. This is useful because you need to optimize the target ad spend rate for each ad you serve. However, if you conduct split tests and optimize ads that are less relevant and less likely to convert, it can be counterproductive.
Before you can dive into conversion optimization, you need to try to test and optimize your ad relevance score, because it makes sense to optimize conversion rates after you get a stable Facebook ad relevance score. 
Write engaging titles to enhance interaction
Writing relevant and engaging titles can be a skill required for all forms of marketing.
The success of any ad or marketing content depends largely on the title. If you run an ad, but if your title doesn't get people's attention, no one will understand your ad because it doesn't have enough appeal to make them read the rest of the ad. If your ad engagement is low, there's a good chance there's something wrong with the title.
Ads need to include explicit call-to-action language
Engagement has a big impact on the relevance score for any ad, and when Facebook evaluates engagement, audience motivation to click on ads is an important factor.
To encourage people to click on an ad, you need to get your audience to act, tell them to click on the ad, and tell them why.
For example, you can directly link the call-to-action language to your unique value proposition and make sure that the next steps are clear: "If you click on an ad, you can have some kind of result." "
Create a sense of urgency
You want your audience to take immediate action when they see an ad, not a week later, because after a week they may have forgotten about your activity. The data show that the excitement that causes impulse buying usually subsides after about 20 minutes.
You need to get users to act when their excitement hasn't subsided. To do this, you need to create tension, and there are several ways to do this:
Set a time limit for your activities, "today only" and "24 hours remaining";
Limit the number of offers, "There are only five left!" ";
Time limit, "today's order can enjoy a 50% discount";
Make tension stronger with titles and images.
The more you can persuade your audience to take immediate action, the more engaged your ad will be. 
Use brightly colored images to increase visibility
Images have a big impact on whether your ads get your audience's attention.
Attractive images make people stop sliding and notice them when they see them. Brightly colored images will look more prominent on the page and are more likely to attract the attention of your audience.
For example, an ad for FreshBooks: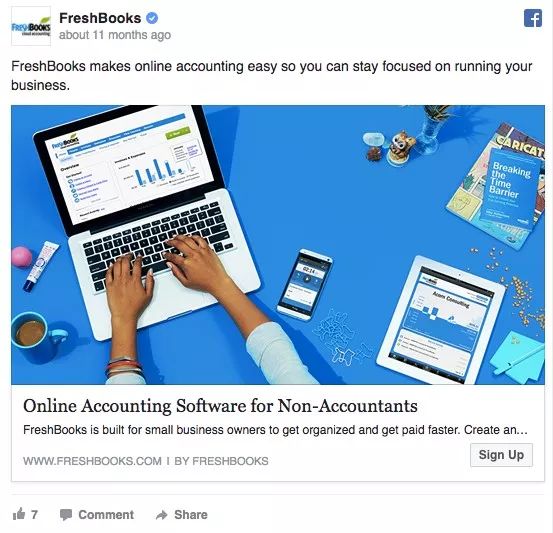 The bright blue contrasts sharply with the light blue in Facebook's user interface, which makes it easy to catch the user's attention. 
Include an ad file in the image
Typically, users browse through images before reading the rest of the ad pages, but the role of ad text is not always so prominent.
You should try putting the main title and other paperware directly in the image, such as ads for AdEspresso: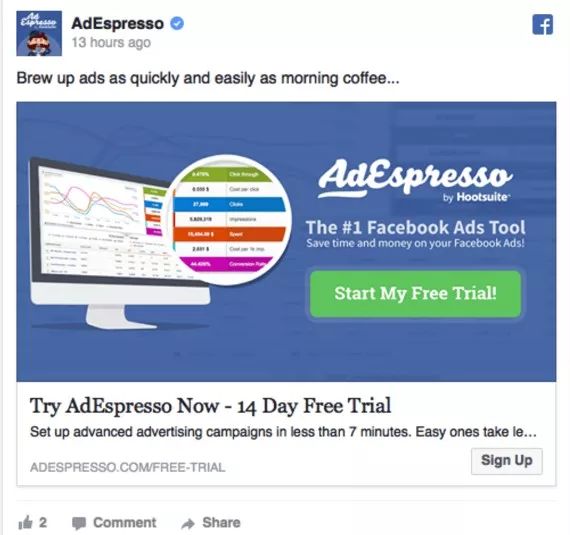 Their images contain not only the main title, but also subheadings and behavioral call words. Users can visually get everything they need to know without having to read the rest of the ad.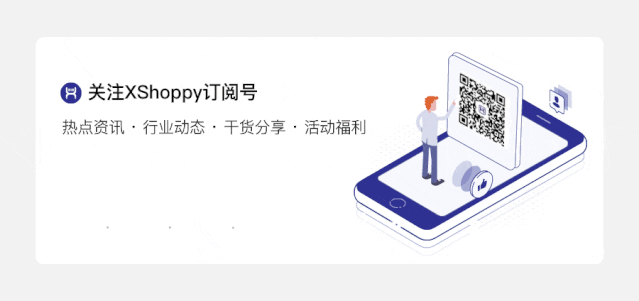 ---