Marketers must read: What's the social media view after 95?
"Entertainment to Death" talks about the changes of the times, the impact of media changes on the whole human society. Each generation may not be fundamentally different in the depths of human nature, but because of the different media, each generation's thinking habits and behavior habits are very different - and Marketing marketing, in essence, revolves around consumer habits (thinking and behavior). Therefore, every marketer, are forced to keep up with the trend of the times, observe the trend of life, so as to capture or bright or dark consumer demand.
Today, it's time to learn about post-95s.
This is a chapter in Tencent's recently completed book, Nuggets: A Golden Guide to Entrepreneurship in the Internet and times- and post-95s, about social habits and thinking. After reading it, there are 3 small feelings:
1. Each generation has its own way of life, if you do not understand, or not immersive, or do not judge at will, do not act easily, otherwise it will really be bear children joke ah haha!
2. Each generation behaves differently, and the deepest desires of human nature are consistent, such as the social need to be understood and cared for, and the self-positioning needs to be recognized and appreciated. Where contrary to human nature, in the end is only a lively, can not last.
3. As long as society is making progress, technology is in innovation, and information is being more and more transparent, then we will certainly wait until the moment of "good money to expel bad money". Although now we often complain that bad money expels good money! Don't be afraid, then because the information is not transparent enough, society has not progressed to that moment. But the dawn has dawned, and the good money will eventually triumph. So, solidly go the right way, students!
Back to the main question, post-95 social habits - here to intercept some conclusions, not listed charts. Someone wants to see the chart and buy it themselves.
First, socializing begins after 95
Compared with after 95, the previous crowd was at best internet migration. After 80 began to contact the Internet began in high school, college before the whole society has not yet begun the formal technical fission and social explosion, so after 80 thinking, there is still an inherent traditional thinking.
And after 95 basically 10 years old began to contact the Internet, they grew up in the wave of the Internet, even small-town youth, also from an early age to own a smartphone. Their acceptance of social networks is very high, almost live in the "social full platform" environment - chat QQ, WeChat, hair space, swipe Weibo, chat paste bar, diving pods, play strangers, this set of social networking behavior basically covers the internet's most important social applications, and after 95 is the most active practice of this "social network combination play."
Second, they chase personality, do not like to brush the screen, do not like to be rigidly dragged into a certain trend
Before the red small game brush screen, actually let 95 after very annoying - "brush screen this kind of thing, we did not do in elementary school!" Too popular things do not necessarily attract them, relying on a burst of red can not get 95 after the joy. Niche, subdivision, play personality may be small and broad, get counter-attack opportunities.
Innovation is a must-have skill to please the 95-year-olds who are used to internet meals. They shook WeChat, chatted strangers, played zombies on computers, cut fruit on iPads. Although in reality they are mostly childish teenagers, in the online world, they are knowledgeable network natives. Adding a little fresh elements of the "new bottle of old wine" is difficult to attract 95, the real innovative play is possible to get 95 after the eyes.
Third, their social driving force is interest and interest-based organization
Star-chasing enthusiasm has been strong since 95, from the 2013 Korean combination EXO to TFBOYS, and the fan base behind these pop stars has become a powerful force after 95. Why are they chasing stars? Because they can't find enough like-spirited people in real life, their peers have different preferences, and this kind of communication between strangers based on shared interests is important. (Look, this is the people who grew up in the Internet age, and everyone is looking for personality, but they're struggling to find the same kind, so they can take advantage of the low-cost way to get the same kind from the virtual world.)
Their way of chasing stars, mainly through social networks - active in QQ groups, QQ space, post bar, microblogging and other sites, browse, retweet and discuss idols of various posts and gossip. It's not so much about liking with stars as about finding as many like-like friends as possible by liking with the same star.
Fourth, they live in various disputes on the Internet
The star-chasing hashtag has left the 95-year-old facing a variety of controversies on social networks and reality, with fans fighting with each other. While these fan wars can trigger more traffic, social network operators have also suggested that young people prefer such battles. But the real feedback from surveys and interviews tells us that after 95 we don't like the taling of people, they need a social network of tolerant and healthy interests.
They need space to discover and share their hobbies, and they don't want to cause dissatisfaction and criticism because of their harmless behavior. So for social platform entrepreneurs, social products that are more private, have enough authentication mechanisms and group protection barriers may be really welcome after 95.
Five, do not learn, basically playing with mobile phones
Adults tend to worry about whether their children's mobile phones will delay their studies. In fact, whether you control it or not, after 95 is used to mobile phone use, they form their own rules faster and learn how to balance entertainment and learning.
QQ is the most commonly used communication tool after 95, QQ space is their most commonly used social platform. They believe that QQ space is more suitable for young people to share a variety of unbridled things, and WeChat is more mature and rigorous - their share on WeChat "to seriously think about and then decide." If one day their own more time from QQ space to WeChat, it may represent their own "grown up"!
6. Chat with parents online and block parents online
The generation gap and conflict between parents and children, with the development of the Internet, more and more intense. Children block their parents online, but often chat with them on social networks because they are away from home and school.
Mi Apple Software has launched a TxtWatcher app that allows parents to see and record their children's text messages and geographic locations at any time. When a child's text messages reveal WeChat messages, the APP alerts parents to be careful. But the software is controversial because it violates ethics and the law. In fact, most young people still think that "family harmony" is the ultimate element of happiness, and it might make more sense if there is a social tool that reconcises the conflicts of two generations and eases family conflicts.
(Source: SocialBeta)
5iPR WeChat Public Platform
Every day there are fresh materials, pay attention to the latest industry news!
Welcome to WeChat interaction and news!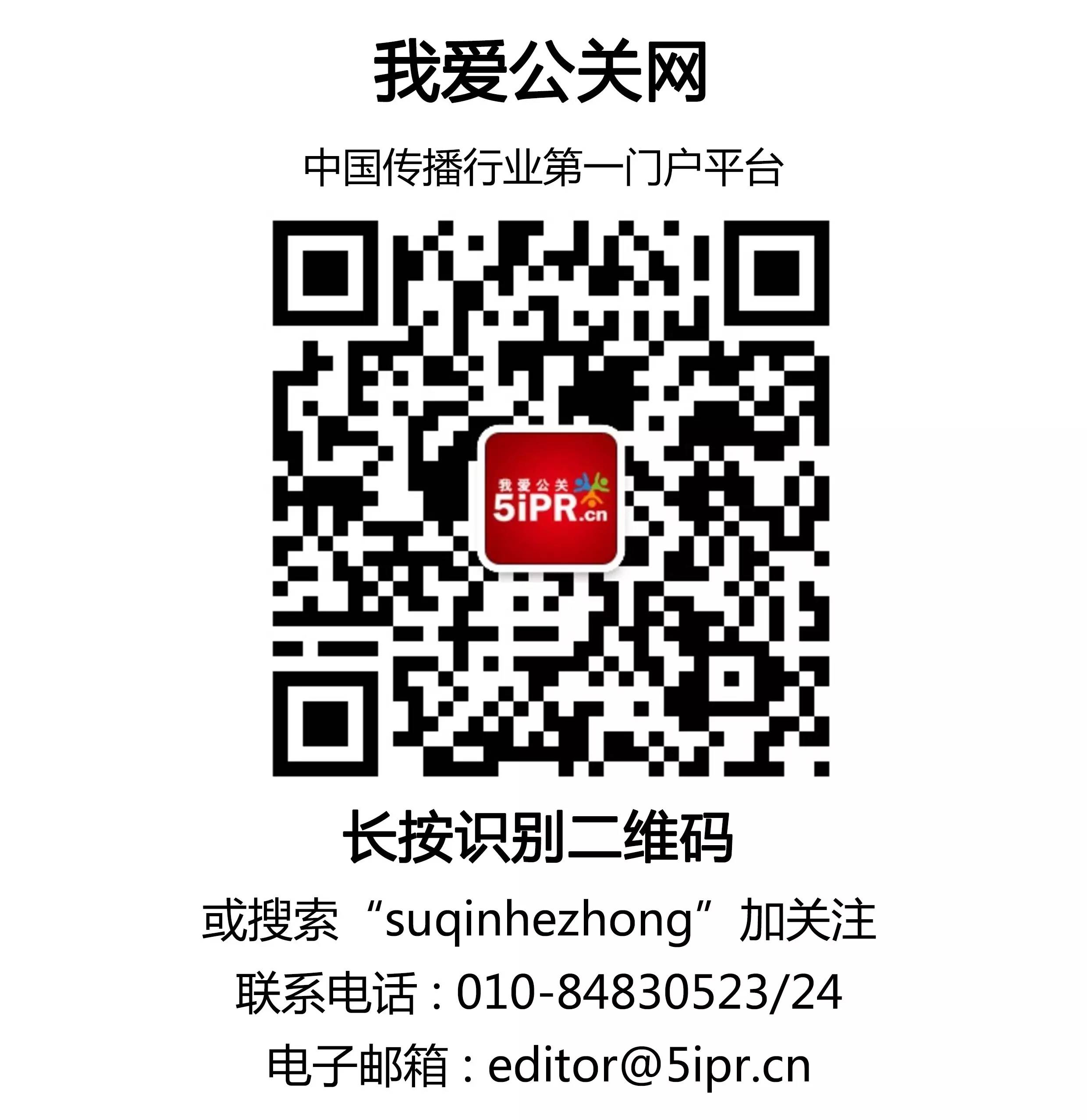 ---