Explain the 7 trends in social media marketing in 2018

In recent years, marketing methods have changed in essence. Most of these changes are based on changes in consumer behavior and preferences, especially among young people. When the target audience is Gen Z, it means that companies and marketing organizations need to change their communication channels and refocus on what is important to young consumers.
Increasing consumer engagement through social media platforms such as Facebook, Snapchat and Instagram has become a key part of marketing strategy. With the rapid changes in social media marketing, it's important to understand the latest trends in the industry. 7 trends in social media marketing for 2018:
1, hire professionals for content creation
In the past, many companies hired freelance writers to create content for their social media accounts and then cross-promote new content across platforms. Social media platforms are becoming increasingly important as a means of attracting young consumers. This will encourage marketing companies and businesses to hire their own employees to focus on content creation.
As many young consumers spend a lot of time dealing with brands on social networking sites, brands must publish content that is relevant to their target audience and create content specifically for the platforms they publish. What's posted on Facebook's platform is very different from what's on Instagram, which means the company hires experts in content creation to manage accounts.
2, video content
More and more content planners are focusing on video content rather than brand marketing photos. Marketing experts find it very effective to reach your target audience through video. But make sure that the video content you make is closely related to your brand image and connects with consumers.
To do this, create videos that are relevant to consumers and focus on the purpose of the product, not just the product itself.
3, user-generated content
Many brands interact better with consumers by showing user-generated content on social media accounts. For example, lifestyle brands solicit photos of fans wearing quirky clothes or attending special events. The brand selects the best work and displays it on the home page of the brand's social account.
This approach not only creates high-quality content, but also interacts well with fans. Selected fans are excited about their photos being shown, and their odds of buying your product increase. Fans also encourage their friends to visit your page. Instagram brings the highest return on UGC investment. Use the Instagram analytics tool to test which posts are most engaged.
4, social media's Stories function
Facebook and Instagram's Stories feature is popular with individual users and brands. Content planners and marketing experts post not only content to posts, but also to Stories. Most users follow a lot of accounts, and they don't take every new post seriously, but they're willing to take a few seconds to see the new Stories.
5, with net red cooperation
Many brands use online reds on Instagram, Facebook and Snapchat to win a large number of fans for their products.
Working with Net-a-Go is a great way to reach new users, and it's better than creating new content yourself. Partners are key to building a successful brand partnership, focusing on a number of well-built networks with a large following and active community.
6, live content
Many brands and companies interact with consumers through live streaming. Product marketers use Facebook Live to present product demos and show consumers videos of real users using their products.
7, interact with users
Many brands employ planners and marketers to communicate with individual users and potential customers. Social media content managers communicate with users through comments on Instagram posts and respond to customers' tweets on Twitter. Direct communication can make fans feel valued and feel good about your brand. Building brand loyalty and engaging fans in your content is the best way to turn users into paying consumers.
I'll share it here today.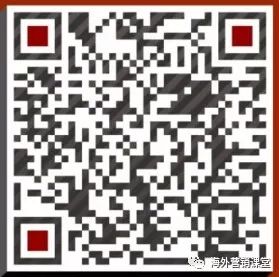 I'm Xiaoxin
Event Prize: 474 minutes of practical foreign trade courses
 Hobbies: learn foreign trade knowledge, hope to give you a different surprise
 QQ: 2869076175 constant gear Oh
1. Foreign trade website     2. Google Bidding
   3. Ranking optimization   4. Social media marketing
 5. B2B platform coverage   6. Science on the outside network tools 
Foreign trade training
---