Analysis of marketing communication strategy of luxury brand's new social media social platform

   击观看 1436 X A WANG Fashion Film
(Before winter was over, it began to lay out early spring costumes.) This is Ordos 1436 an early spring series of WeChat video)
Today, new media social platforms have become an integral part of popular life. The wide absorption of attention and the gathering of crowds at any time make it contain great consumption potential and opportunities. In the case of many luxury brands in sales difficulties, can firmly grasp the social media marketing communication, in order to make their own brands in the market tide invincible.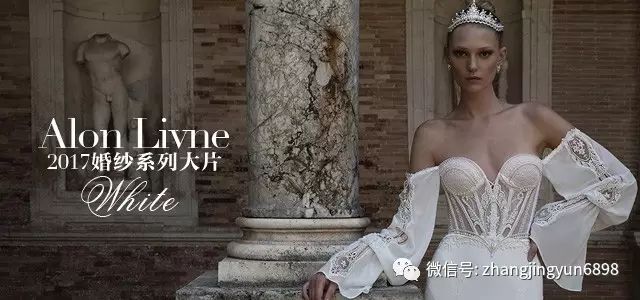 In recent years, due to the emergence of computer networks, smartphones and other technology tools, people's social interactions permeate virtual cyberspace, and then the birth of many social software, such as WeChat,QQWeiboFacebook、Instagram、Line、Twitter、YouTubeWait a minute. People connect with others on social media, share their lives, look for opportunities, and broaden their networking……It can be said that we have entered the "new media" era. These social software on the new media platform, also known as "social media", not only occupies an important position in people's daily interactions, but also provides a trendy means for many brands' marketing strategies. Although luxury brands in order to maintain high-end "identity", in the network communication is more cautious, but in this wide range, high time-called, fast update speed, young field, many luxury brands opened a round of new media marketing communication competition.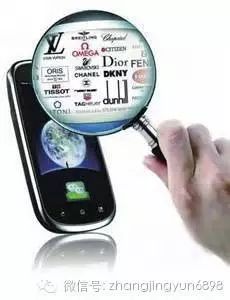 OneThe need for luxury brand social platform marketing communication
The ubiquitous information network provides abundant and universal communication resources for brand marketing. Tablets and mobile phones, these scientific and technological tools, while retaining traditional functions, have gradually become the carrier of information dissemination. People break away from their fixed living areas and habits, leave geographical areas with clear boundaries, and access messages from all over the world through a small screen on one side. All elements of society cannot escape the information network. Touching it, using it, digesting it has become an essential part of public life. AbroadFacebook、TwitterSocial media, represented by microblogging and WeChat in China, is highly interactive because of its high time-called, so that users can communicate with the brand "without jet lag", thus feeling the brand's unique personality and charm. Therefore, in the social media luxury brand marketing, if you can grasp the characteristics of different social media and information flow, can effectively spread brand information to the target consumer groups, while getting more attention from consumers, attract them to buy, thereby increasing turnover and making the brand sustainable.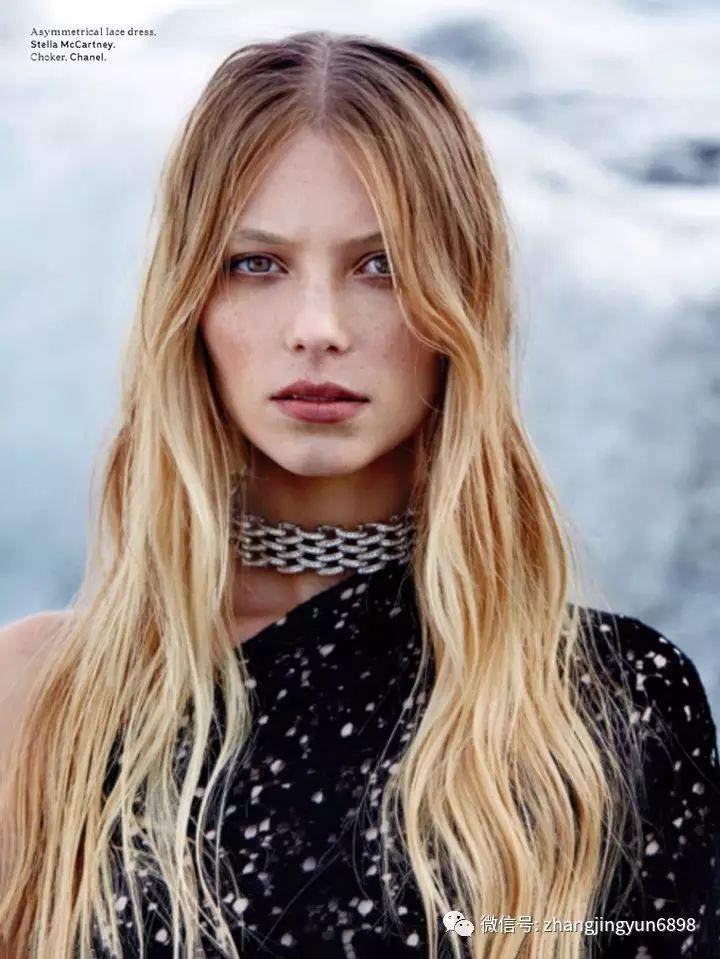 In recent years, the marketing status of luxury brands is not optimistic. Old luxury brands such as Louis Vuitton and Hermes have a long history and unique brand culture, and have their own market position. But with the outbreak of the international financial crisis, the birth of new luxury brands, as well as the existence of "shanzhai high imitation" in developing countries, the survival of luxury brands is becoming more and more difficult, labor costs are getting higher and higher. Luxury brands increasingly need to go down the altar, through close communication with consumers, to create a "kindness" with the target consumer to shape the brand, and thus promote sales.
In the past, because luxury brands have the characteristics of texture spillover, distance, specificity and so on, the general use of niche, positioning high-end mass media. Because the above characteristics of luxury brands and the new media social platform of randomness, entertainment tuning has a great contrast, therefore, in the face of the challenges of new media, luxury brands need to adjust their communication strategies. Luxury brands often have their own brand culture, personality characteristics, limited sales volume, is a "non-essential."[i]Positioned at the high end, rare, distinguished level. And the new social media reflects the rapid consumption, fast fashion, these universal, popular consumption concepts. Luxury brand traditional advertising is the pursuit of elite routes, luxury high-profile, that is, in high-end magazines, high-end shopping malls, airports and other platforms, through the creation of a general public "sense of distance" to maintain their own "mystery", "advanced sense", and generally choose the first-tier cities to serve publicity, ignoring the second- and third-tier cities. However, at present, China's second- and third-tier cities consumption capacity is no second to the first-tier cities.[ii]With the penetration of new media social platforms, the differences between luxury brands over audience targeting and media choice are also being resolved.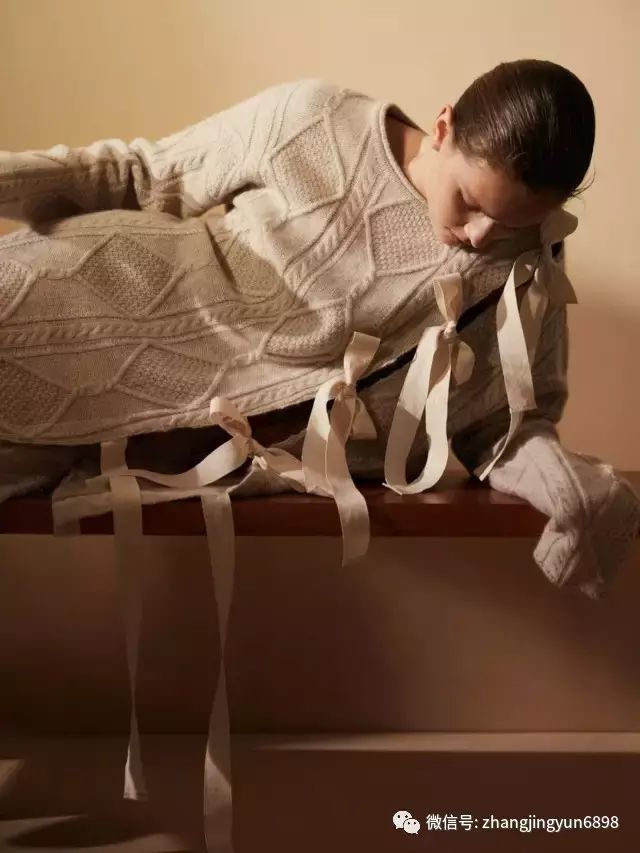 Luxury brands are constantly expanding their marketing methods, often using both brick-and-mortar stores, online stores and social media for resonant results. Luxury brands have a long history, in the past, most of the physical store management. But now, with the rapid development of online sales platform, the number of luxury shopping sites increased, and more and more close to the Chinese market. According to the author's observation, at present all kinds of "sea Taobao", "luxury special sale"appInnovation. In addition to the "only product will" such as the existence of a longer timeappIn addition, there have also been NetEase koala sea purchase, charm, temple library, discount network,REEBONZclient applications that are mainly used for overseas luxury specials. In addition, due to the logistics industry, electronic payment industry development, many foreign e-commerce such asShopbop、FarfetchAmazon launches cross-border transshipment and supports Alipay's payment business. Further, some foreign e-commerce companies such asNet-A-Porter、BeautylishOfficial microblogs have been launched to interact with Chinese consumers in real time, posting new product information and customer shopping feedback. The spending power of the Chinese market has been further expanded through these convenient shopping methods. At this point, moving branding to social platforms can be a drain. China's high-end apparel1436In recent years, official microblogs and WeChat have also been launched, carrying out online brand information dissemination and offline store experience and transaction model.
At present, China has become a big consumer of luxury goods. Chinese luxury consumers have their own characteristics. Wealth Quality Research Institute, an authoritative research institute for luxury goods2015Years.11Month.24According to the China Luxury Research Report released in Shanghai on Sunday,2015Chinese consumers worldwide luxury consumption reached1168billions of dollars, almost all of the world's consumption50%。 At present, people's consumption has not only stayed in the use of goods value, but pay more attention to their symbolic value. High-end products represent a status, aesthetic taste symbol. With China's national strength, the living standards of residents have improved, and purchasing power has greatly improved. Consumers pursue "boutique" quality, brand awareness further enhanced. Chinese consumers are of age25~40The consumer group of luxury goods is getting younger and younger. The platform that gathers the most young people is undoubtedly the new media social platform.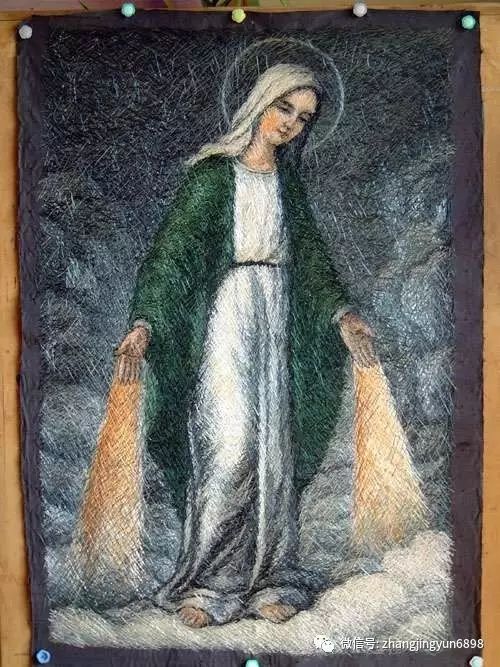 Second, the new media social platformComparative analysis of luxury marketing communication
WeChat and Weibo are the two most prominent new media social platforms in China. As for these two social media, the function of WeChat platform is mainly in daily communication, focusing on daily social functions. The public's attention to the brand basically stays at the official public number of the brand. However, Weibo can pay attention to more content, information is rich, "swipe Weibo" has become a young people's online social behavior. Although cyberspace knows no borders, in the real world, the new media social platforms used at home and abroad are still clearly separated, and the way information is presented varies greatly. Below, the author to Weibo andInstagram(referred to below as "InsFor example, compare the way luxury brands market their social media in China and abroad.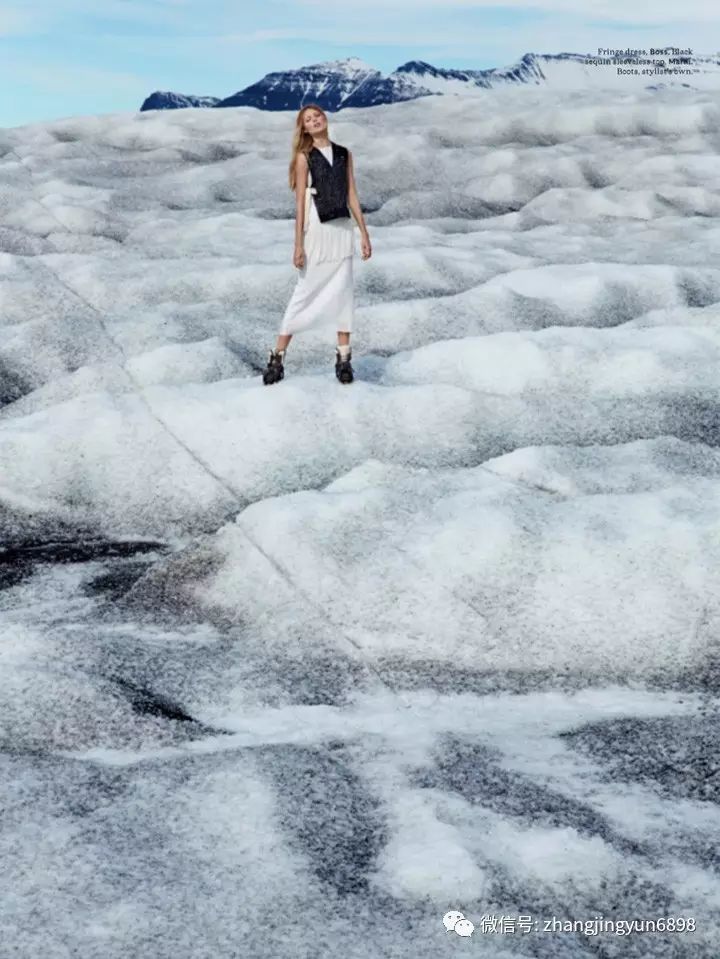 First, on the user selection,InsAs a platform for sharing pictures, there are certain requirements for the user's photography technology and aesthetics. Second, in the way the platform is managed,InsWill be a variety of users' pictures and videos promoted on the home page, will use big data to analyze the user's preferences, for users to push information. Weibo will be the user's followers set on the home page, Weibo "hot search" and the user's personal interests are not related. Finally, in the focus of the platform content,InsPost more video photos, while Weibo focuses on text messages. The author also found accounts of international brands such as Chanel and Dior on the microblogging platform. Take the Chanel brand, for example.InsThe platform is simple but colorful, with richer, gorgeous pictures and videos. Highlights the texture of the brand. Video, pictures of these visual, sensory symbolic impact is very strong, attracting the attention of consumers, without extra language introduction to make luxury brands to maintain a sense of mystery, high-level. Weibo is mostly the latest brand activity for product advertising, product launch links, and endorsements.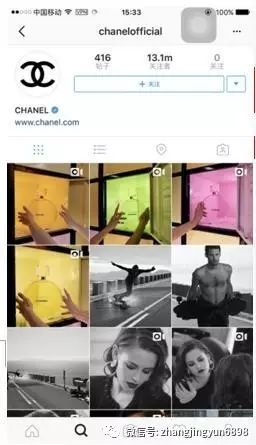 Figure.1 ChanelBrand.InsInterface.
As the most influential social platform in China, Weibo has its unique advantages. As a social platform, it promotes the brand almost for free. Brands can reap customer base without paying any costs. Weibo's fan base has the effect of chain communication. For example, after a company tweets, many fans retweet it, and the extension of that influence is invisible. The tweets posted by Louis Vuitton Nanning when it opened were retweeted in a short time. Weibo platform as a link between brand and public communication, brand crisis public relations has also played a supporting role. In the event of an image crisis, brands can publish information in a timely manner through their official microblogs, informing them of official information and positions, and avoid distorting the message that the brand itself is trying to convey through other media channels.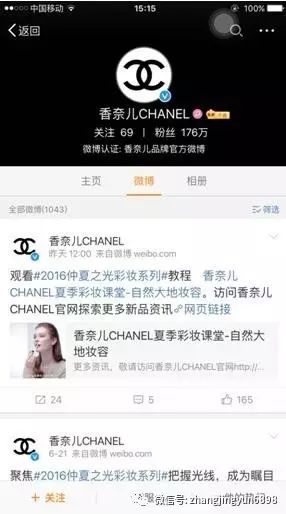 Figure.2 ChanelBrand Weibo interface
ThreeAnalysis of the marketing communication strategy of luxury brands in China
In the process of international luxury goods penetration into the Chinese market, it is inevitable that some "water and soil will not accept" phenomenon. In the fierce market competition, consumers familiar with the brand and trust needs a certain process. In recent years, under the implementation of the "anti-corruption" policy, consumption of public luxury goods has decreased[i]With the increase of outbound tourists and the popularity of foreign purchasing, China's per capita overseas shopping consumption has leapt to the top of the world, while domestic consumption has slipped year by year.[ii]These have led to a downward trend in sales of luxury goods in the domestic market. Based on the above situation, luxury brands in marketing strategy should be more "low profile", to attract different classes of consumer groups, through the transmission of their own brand culture, in the consolidation of existing consumer groups on the basis of tapping the potential consumption capacity of consumers.
So how do luxury brands market their brands on social media in the Chinese market?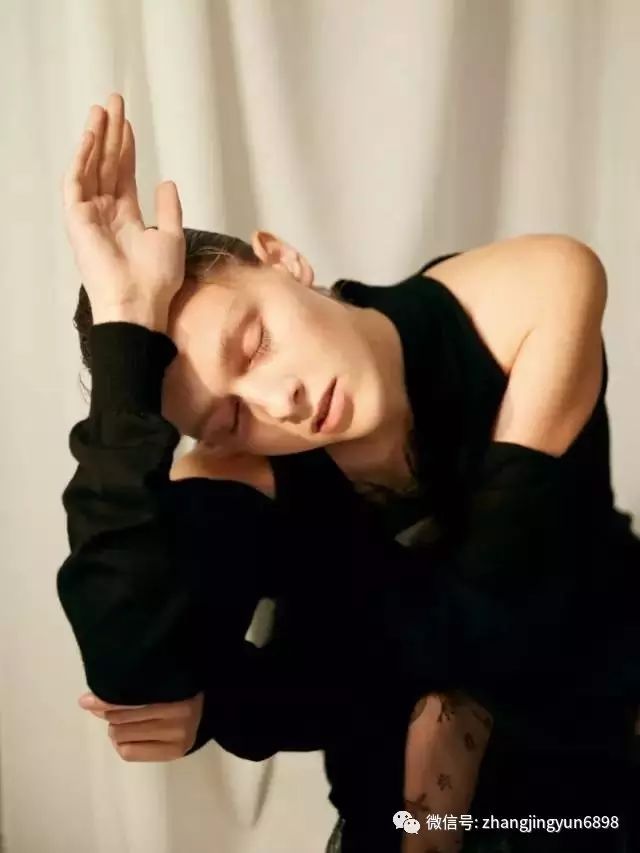 In the communication platform, we should make good use of microblogging, WeChat and other platforms for information integration. Interact with consumers through text and understand their needs through fan messages. The number of fans, type characteristics, interests, lifestyle and other information that appears to help the brand analyze the characteristics of the target customer base, positioning, and according to the relevant information to carry out timely and effective communication activities to further attract new fans, increase the brand's stickiness and good taste. At the same time, the brand's official website, its ownapp, social platforms combine organically to extend the communication chain.
In the dissemination of content, strive for simultaneous updates at home and abroad. In addition to spreading the high-end nature of the brand, we should also highlight the uniqueness and irreplaceability of the brand. For example, more display of brand history stories, brand development process, with a unique brand culture and fine sense of quality to impress consumers. At the same time, the content can not only be limited to the product itself publicity, but also to be able to associate with consumers. Focusing on user-friendly platform construction can add more content about people's daily lives and use social media as a platform for emotional communication between brands and consumers. Luxury goods in the spread of social media, from the content close to the needs of the public. With light luxury brand Mike·Takaye (MichaelKorsFor example, the brand not only opened WeChat public number, introduced their own products, but also for followers to introduce matching programs, writing style notes.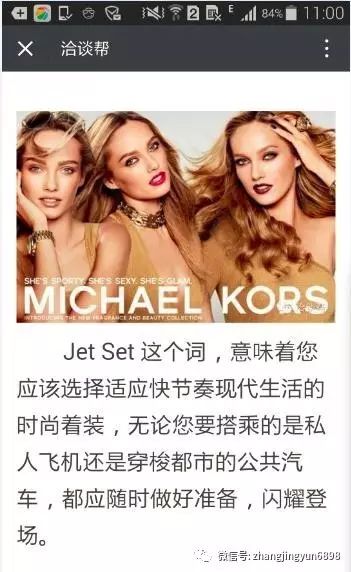 In terms of means of communication, brands should interact more with consumers. For example, retweeting fan comments, working with well-known Weibo accounts, designing branding activities, etc. Design activities to interact with consumers and increase dialogue and experience. At the same time, traditional media such as newspapers and magazines have not disappeared from people's lives. Luxury brands can make good use of online and offline these two promotional channels to increase the user experience, to provide consumers with a smooth, innovative product experience model. In the process, brands should pay attention to cultural differences with the country in which they express their opinions in public domains such as Weibo. When entering a country's social platform, pay attention to the interaction with local consumers entry point, taking full account of the national conditions.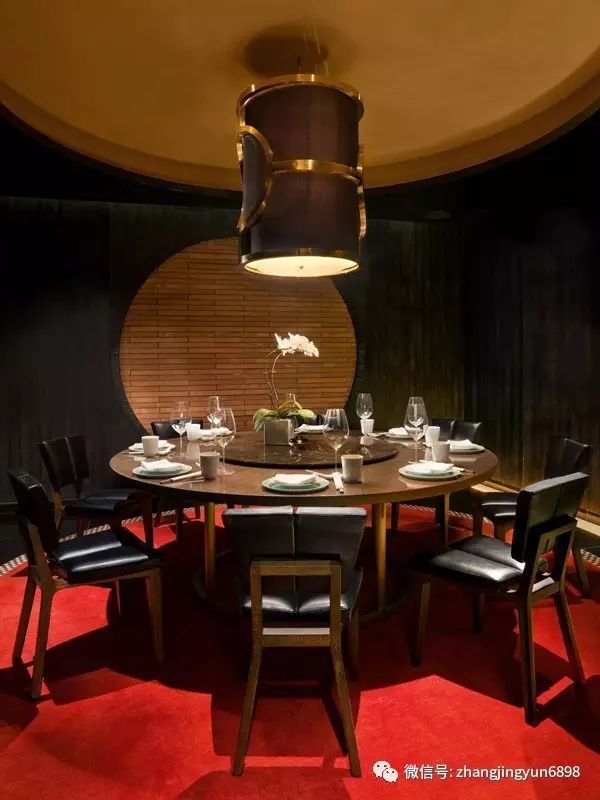 It is worth noting that in the face of the spread of brand information on social media, homogenized content inevitably makes people in the environment of information explosion aesthetic fatigue, which is a major challenge to brand marketing. One of the biggest differences between social platforms and traditional media is the need to keep them fresh, anytime, anywhere. Brands need to consider a variety of means to manage and package their own social platform. These are testing the brand operator's ability to innovate and innovate.
    China is not only content to become a big consumer of luxury goods, but also needs to cultivate and spread its own luxury brands to become a luxury brand power. Some brands in China, especially the old brand, generally have a long history of handcrafting, unique "intangible cultural heritage" resources, and some brands have unique elements of resource advantages, they in the long-term operation to create a "artisan spirit", in luxury brand building has great potential. These brands can make full use of the resources of the new media platform, not only can spread brand information at low cost, but also can be used to resize the brand, and close the psychological distance with the young consumer groups.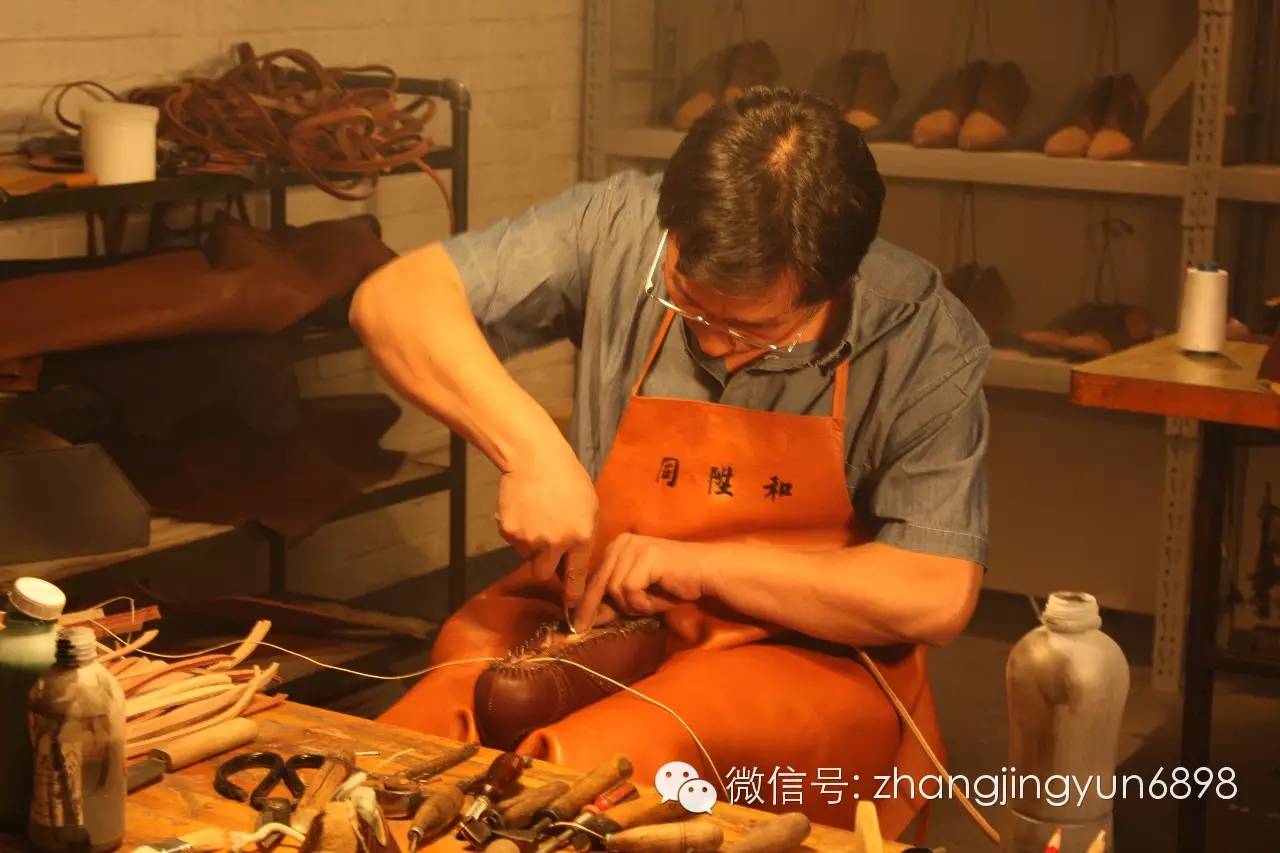 ---
Citations
[1]Yang Lin, "New Media Applications in Luxury Marketing" - ToCHANELBrand Example, News Knowledge,2012Years.08Period.
[1]Shen Baohui, "Research on the Dialogue Mechanism of Luxury Weibo Marketing", Master's degree thesis of Guangxi Normal University,2011.4
[1]Zhang Jingyun, Wang Yong, Liu Chang, "Obstacles and Countermeasures for the Internationalization of Western Luxury Brands- Recommendations for the Cultivation and Spread of Chinese Luxury Brands", "Foreign Economic and Trade Practices",2016Years.08Period.
[1]Wang Xifeng, Gao Willjing, Wu Xinjing, Analysis of the Current Situation of China's Luxury Market and WeChat Marketing Strategy Research, Jiangsu Business Theory,2015Years.11Period.


Funding:
1. National Social Science Fund Project: Research on China's Brand Cross-Cultural Communication Strategy (12BXW038)
2. Beijing Philosophy and Social Science Planning Key Projects: Beijing "Old" Brand Marketing Innovation Case Study (13JDJGA019)
About the author:
Zhou Yuxuan, a Chinese 2013 undergraduate major in sociology at the School of Social and Population Studies of The University of The People's Republic of China
Zhang Jingyun is a professor at Beijing University of Commerce and Industry Business School
Posted information:
This article was published in PR World No. 11 of 2016
Image caption Figures 1 and 2 are the images used in the original text. Videos and other images are added to Cloud Thinking and come from relevant websites and WeChat Public Numbers.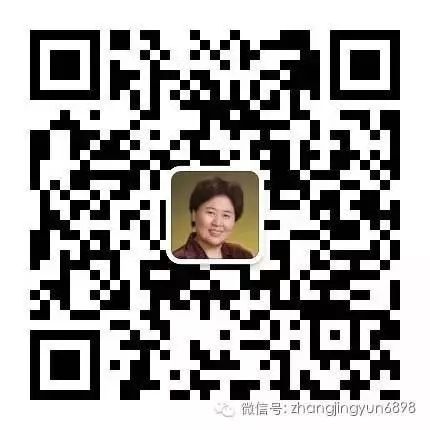 ---