Job Search Navigation . . Leaping dreams and blooming the future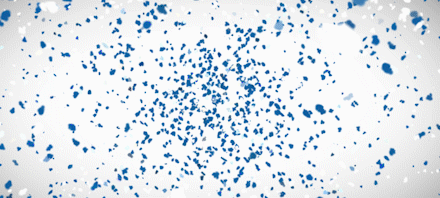 Guangzhou Viewing Accessories E-Commerce Co., Ltd
Cross-border e-commerce operations
1. Independently manage Amazon (US or Europe) accounts;
2. Looking for IG, YTB red people to cooperate in negotiations, off-site promotion, improve Amazon brand awareness;
3. New products on the shelves and later listing page maintenance. Timely reply to customer mail, provide professional pre-sales consulting and after-sales service, enhance the consumer experience;
4. Optimize advertising and promote product ranking;
5. Reasonable arrangement of FBA inventory issue/ replenishment, forecast sales volume, do a good job of inventory management (full FBA model);
6. Pay attention to market dynamics, industry competitors, make full use of the company's product resources and related platforms, improve product exposure.
1. There is the basis of Amazon platform operation;
2. College education and above, professional unlimited, English level four or above, read and write skilled;
3. Full of love for the Internet, aspiring to e-commerce, foreign trade industry development;
4. Have keen market analysis ability, good at solving various business problems, have strong subjective initiative, have high pressure resistance and resilience;
5. Skilled operation office, excel data analysis, photoshop basic operation is preferred;
6. Have a good sense of professionalism, passion, teamwork, full of responsibility.
1. Salary composition
★ base salary, bonus, performance bonus, year-end bonus (double grain), income depends on individual ability and performance;
★ to achieve the target in accordance with the performance of the account on a semi-annual basis on the original basis of the base salary;
★ company will provide a unique style to ensure the growth of accounts, business ability can also try to develop their own (on a voluntary basis), where the ability to develop new products, sales rate than the company's products provided twice;
2. Working hours: large and small weekly break, commute to avoid peak hours, 9:30-12:00 a.m.;
3. 5 days of paid annual leave after 1 year of work, which will increase every year there is;
4. Perfect benefits (annual leave of national statutory standards), social security five insurance;
5. Irregular meals, various cultural activities, holiday benefits and long/short trips;
6. The company will provide an excellent platform and broad space for promotion and development.
Location:Guangzhou Yuexiu District construction of six roads 33 Yi'an Square 1802
Website: Zhilian recruitment
Url:
https://jobs.zhaopin.com/CC663637931J00457308402.htm
Shenzhen Tuton e-commerce Co., Ltd
Cross-border e-commerce operations specialist
1. Responsible for the day-to-day operation and optimization of maintenance of one of the company's foreign cross-border e-commerce platforms (EBAY/Amazon/LAZADA/WISH/Alibaba);
2. Optimize listing, daily shop decoration and activity decoration, new and old products, sales or need to promote the product advertising, discounting, multi-item discount and other means of operation;
3. Plan the strat between store product prices and market research;
4. Upload updates, process customer orders, and track the progress of orders;
5. Reply to customer mail in a timely manner, handle pre-sale, sale and after-sales customer service;
6. Properly handle customer complaints and disputes, do a good job in after-sales service management, handle returns and exchanges, and timely follow-up on the poor evaluation, to maintain the store's praise rate and good credit.
1. College education, international trade, e-commerce, business English majors;
2. English level 4 or above, with good English writing skills, has engaged in ebay amazon express sales and other cross-border e-commerce operation experience is preferred, excellent graduates are also considered;
3. Have simple computer operation skills, know word and excel simple operation;
4. Familiar with the Internet, love customer service work, have affinity, patience, good language expression and communication skills;
5. Cheerful personality, can adapt to a certain amount of work pressure, have a strong sense of responsibility for work, practical and diligent, positive.
Five risks and one gold,Paid annual leave,Regular medical check-ups,Size week,National holidays,Holiday benefits,Double pay at the end of the year,Regular group building
Location:There are 9 18 18 units in the Imperial Fort International Industrial Park at 15 Shilong North Road, Guicheng City, Foshan City
Website: Zhilian recruitment
Url:
https://jobs.zhaopin.com/CC852920330J40044140108.htm
Hefei Zhi Information Technology Co., Ltd
Logistics Operations Manager/Assistant
1. Supplier operating specifications follow-up;
2. Responsible for operating the whole process node early warning monitoring and abnormal follow-up solution;
3. Supplier operation system operation guidance;
4. Online operation project promotion;
5. Complete other tasks assigned by your supervisor.
1. Office software operation skilled, with a certain amount of data statistics and analysis skills, good at communication and coordination, find problems can respond in a timely manner;
2. Command and dispatch or customer service, follow-up position priority;
3. Hard-working, forward-hearted and responsible, with a good team spirit, strong ability to resist pressure;
4. Work address Shenzhen headquarters;
5. Can accept night shift, shift (three shift system);
6. College, experience is unlimited.
Performance bonuses,Overtime benefits,Full-time awards,Flexible working,Five risks and one gold,Room to make up
Location:Yungu Road, Nanshan District, Shenzhen
Website: Zhilian recruitment
Url:
https://jobs.zhaopin.com/CCL1224384140J40055458616.htm
Shenzhen Le has a holding Group Co., Ltd
Marketing real estate consultant
1. Responsible for real estate data, assessment, negotiation, contracting, housing inspection and delivery work;
2. Provide full-process professional consultant real estate solutions for middle and high-end customer groups;
3. According to the customer resources provided by the company to do in-depth maintenance, understand the potential needs of customers, regularly present the market data analysis and evaluation reports for customers.
1.18-28 years of age, college education and above;
2. Good affinity, understanding, logical coordination and communication skills;
3. Positive and cheerful, honest and trustworthy, proactive work, focus on teamwork;
4. Willing to serve customers, and through face-to-face communication with customers have the will to improve their overall ability.
Five risks and one gold,Performance bonuses,Once a month,Providing accommodation,There is a lot of room for development,Subsidies,Paid annual leave,I-Day Party
Location:29 East Royal Garden, 56 Longgang Central City, Shenzhen
Website: Zhilian recruitment
Url:
https://jobs.zhaopin.com/CC422856183J00450157803.htm
Guangzhou Tianli Property Development Co., Ltd
1. Responsible for the office lobby area of customer reception, consulting services, to provide lobby visitors access registration, card-making services;
2. To grasp the basic situation of the building business, accurately answer the inquiries raised by visitors, follow up the return of visitor cards, and handle or coordinate property management related matters for them;
3. Lead visitors to the conference center, training center, exhibition center and other areas of the office building, and be responsible for explaining the company's corresponding projects related matters;
4. Responsible for the handling and follow-up of emergencies in the lobby area, responsible for the environmental maintenance of the front desk area, to ensure the safety and normal operation of equipment;
5. Complete the other work assigned by the superior on time.
1. College education, property management, hotel management, tourism management, high-speed rail and flight attendant professional priority;
2. Good image temperament, height of men 175cm / female 168cm or more, strong affinity, with a sense of active service, have better language expression and understanding skills, love their work, strong sense of responsibility, good executive ability, with a good team spirit;
3. Have relevant reception work experience, such as star hotel reception or high-end office lobby front desk experience is preferred;
4. Those with excellent English or Japanese level are preferred (additional foreign language subsidies are available).
1. Competitive compensation system, purchase five risks and one gold, enjoy year-end awards, year-end double salary, annual salary increase, holiday benefits, annual medical examination, etc.
2. Each year the company will provide twice a year to compete for promotion opportunities, position promotion channels: commissioners - supervisors - managers - senior positions;
3. The company's training center has a sound training system, regularly provide all kinds of internal and external training opportunities;
4. Regularly organize various employee activities (such as football, basketball, badminton, staff travel, staff sports, knowledge contests, etc.).
Location:Guangzhou Yuexiu District, 19 East Road Fuli Building
Website: The future is worry-free
Url:
https://jobs.51job.com/guangzhou-yxq/110825726.html?s=01&t=0
Edit the . . Liu Simin, New Media Department
First instance . . Feng Yuxin
Review . . Li Wei
Final Judgment . . Wang Weidong
---