In the era of information explosion, the advertising strategy of food enterprises should be refreshed!

Not McDonald's KFC such a large area of advertising is called advertising, small and medium-sized food and beverage brands can also make advertising into a public relations campaign, in advertising to accumulate potential energy, in advertising to implant a tipping point.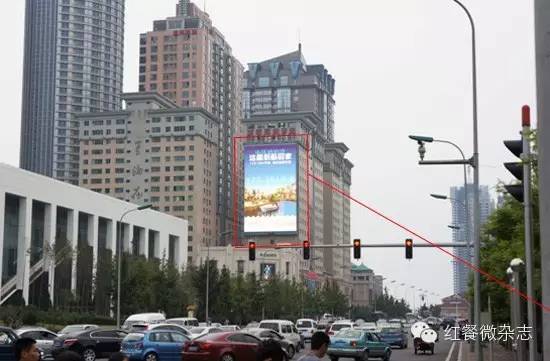 Now more and more information, a lot of ads are flooded, cast out has no effect. Xidan subway station originally Estee Lauder, Lancome often on the advertising space, is now replaced by the taste of the United States, and very attractive, as many years of experience in advertising, think that this miso this time the advertising implied a lot of delivery skills, very worthy of limited resources for small and medium-sized enterprises to learn.
To talk about this advertising strategy, first of all, I want to talk about the background of the current advertising. Information explosion, consumers will block thousands of information, that is, the brand must combat the influx of a large amount of information, but also to maintain the brand in a large number of information to be concerned about, to maintain brand activity, the connection between enterprises and consumers can be said to be a thousand, how to strengthen this connection, is entrepreneurs and brand spreaders need to always think about the problem.

Good ads are going to explode and make them a PR campaign
‍
Advertising as a brand and consumers commonly used information connection tools, to think about how to get consumer attention. Any communication, the first thought: how to do four or two kilos.
Good advertising is not much, but to detonate, trigger automatic dissemination of customers, is equivalent to making advertising into a public relations campaign. There has been an accident in history: in 1982, Michael Jackson was filming an ad for Pepsi when his hair suddenly caught fire, sparking a flood of media coverage that was worth far more than the ad itself. The most typical case of late is Zhou Black Duck. Zhou Black Duck named Transformers 4, the money did not spend much, but the matter of the lawsuit is boiling, and even for several days on Tencent's mini home page.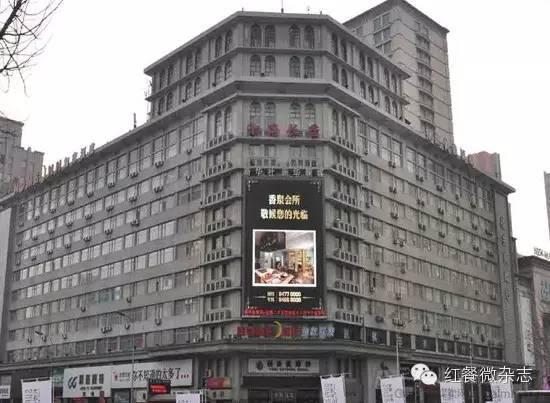 Variety shows and big events are a luxury for big brands
In an age of scarce attention, advertising, like public relations, needs to take advantage. A good chance is not available. That year Mengniu title super female voice and Gadobo name China's good voice, are not planned out, but encountered such an opportunity, after a preliminary analysis, think that the program in foreign fire in the country may also fire, so bet on it, the result of the bet won.
Fewer people are watching TV these days, and attention is generally focused on a few good variety shows, or on influential or local events to get the brand's attention. Olympic Games, Asian Games, World Cup, etc. are just big brands of marketing feast.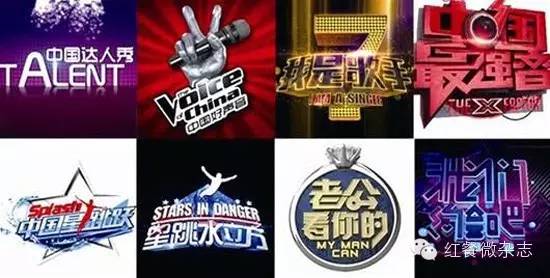 All advertising has to build potential for the brand

The attention paid to big events raises concerns and the demand for resources is too high. Small businesses tend to do only some regular advertising. In the context of information explosion, ads available with limited resources require higher policies for advertising if they want to get attention.
To operate a brand is to operate potential energy. Every advertisement is to the brand's reservoir water storage, when the potential energy accumulation to a certain extent, it will naturally overflow. People will look forward to the arrival of this brand, underwater fishing has such potential energy.

Package station advertising can give the brand a good momentum. As Beijing's most popular bakery brand, the taste of beauty is naturally the most powerful, package station is the embodiment of strength. Previously, the package station is only IELTS Lande, Lancome and other international big names to do, and now the international big name to go down, as the representative of local traditional enterprises stand up, which has a leadership style, and the status of the first brand of the Beijing baking is consistent with the taste of the United States.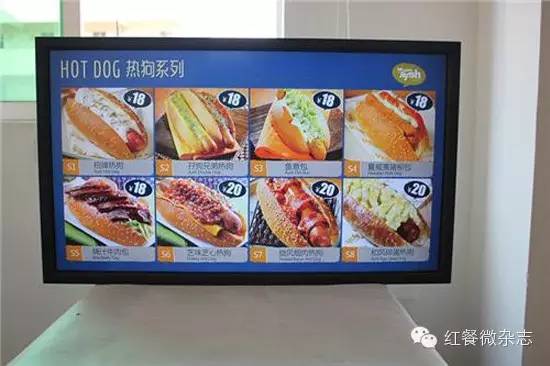 Regular advertising must strive for a comparative attention advantage
Another benefit of Modome's advertising is that it increases its visibility. Information explodes, and every place you look is advertising. The most important thing for media people is to make their brand stand out from the crowd.

Focus is a frequently used ad serving strategy. Unlike other brands, each subway station casts one or two billboards and concentrates resources on the Xising subway transfer station. From the inbound port to the station hall light box, wall paste, station hall column, platform light box all the picture is taste beautiful, want to ignore this advertisement is difficult.

Focus delivery can choose to focus on a region, you can also choose to focus on a high potential media, focus resources on the best-performing media;In his "My Marketing Mind," Shi Yuzhu talks well about his experience of using focused time delivery to create brain platinum.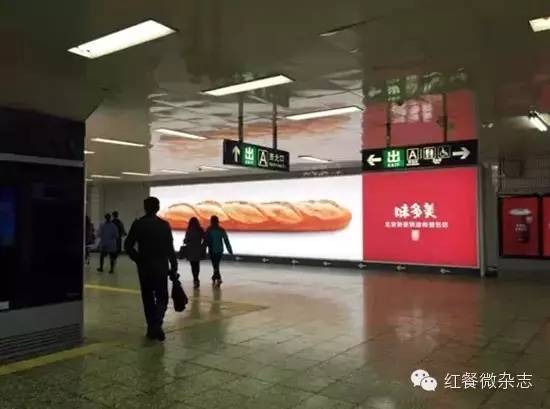 It's best to have a tip-off in your ad
Good ads are usually planted with flash points that trigger automatic customer spread. In the age of mobile connectivity, flash points can lead to secondary advertising. Modomei this time in Xidan subway station using the special-shaped bag column, will be the most representative and best-selling product of the most representative and best-selling product law stick molded into more than 2 meters high model, people entering the subway are all shocked, so they have taken pictures to remember the circle of friends.
In particular, it is worth mentioning that the message of the subway advertisement is very simple, only stressed that they are "Beijing's most popular bakery", because they choose the world's high-quality raw materials, 18 years in Beijing opened 280 stores, the achievement of the brand's leadership in the Beijing area. The output of this brand value information can directly affect the choice of consumers.
In short, the general principle of advertising is: simple information, and strive to be out of position. Media can not be out of position, we must strive for position out of position, position can not be out of position, we must do the number of out of position. Someone else casts 1 time, you cast 2 times. People are used to ignoring things around them, and those ads that lie there quietly are best not. This is the same reason that when the teacher only remembers the students with the best grades and the most naughty troublemakers, students with flat grades and moderate grades are often overlooked.
Source: MBA think tank
Red meal micro-magazine, more than 300,000 caterers pay attention to together!
Press and holdFingerprint identificationQR code attention!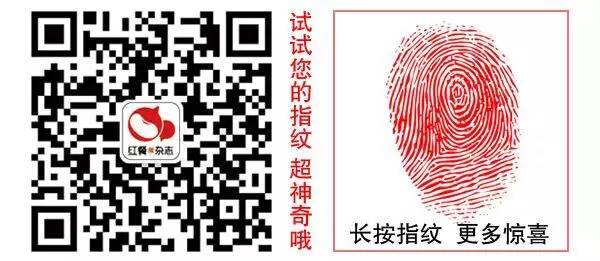 ---