How to start with marketing ice filter market? This is a private meeting that sea companies must not miss!
The following article is from Silk Luzan College , the author's course editor

Silk Road Zan College
Use audio and video standard courses throughout the digital marketing process, 10 minutes to master a marketing skill, one minute to understand global business inspiration and business opportunities, inquiry analysis, effect improvement decryption, customer skills... Keep up with new trends in digital marketing and get 10 times more streaming results!
With the improvement of the production capacity of the filter industry, China's independent brand filter enterprises' products can not only meet the needs of the domestic host plant supporting and after-sales service market, but also have a considerable number of filters exported to Europe, North America, the Middle East and Southeast Asia and other regions, with foreign major enterprises to compete for the international market.
What are the implications for the filter export market in 2020 as the current outbreak of new coronary pneumonia spreads around the world? What are the trends in the filter market in the last two years and even in the future? What are the pain points of filter export enterprises? This report on the filter-related market industry research, found that the reasons for affecting filter exports mainly concentrated in the overall market is difficult to control, their own product core competitiveness is insufficient, difficult to adapt to the competitive international environment, mature market near saturation, new market "blue sea" difficult to open up and publicity and promotion costs difficult to control, can not maximize the realization of low-cost access to more high-quality inquiries ... etc. It is hoped that this report will solve the problem in order to help filter companies go to sea:
1, the export industry's total insight - an overview of the current filter export situation, analysis of the situation, "a number in mind"
2, sea new business opportunities - enhance competitiveness, and strive to get a piece of the mature market, there are plans to open up, planning new markets
3, "military division" out, efficient layout - preferred promotion channels, find the maximum profit point of products, to maximize the promotion effect
For filter companies, what's next? Today, we from the strategy, business opportunities and channel optimization three dimensions for you to share, help efficiently solve the current sea problems, help successfully go to sea!
First, the strategy article - the market and industry and development trends
Is the export status quo difficult to control? A difficult choice for exporting countries? Do you want to talk to The Big Flow or look for new business opportunities? Analysis of the current status of filters, so that we can timely understand the market, the development of the corresponding export strategy.
1, filter in the past two years export status quo analysis - steady growth, filter export situation overall more optimistic
In 2018, China's auto filter exports are on the rise. For the whole of 2018, China's auto filter exports exceeded the US$1 billion mark, up 41.26 percent year-on-year. Despite the impact of Sino-US trade frictions, China's filter import and export market is still maintaining a good situation. It is expected that the total market demand for vehicle filters in China will increase to 1.16 billion units by 2020. So the last two years have been a golden period for filter exports.
2, filter export country analysis - stable has mature market, targeted
China's automotive filters are mainly exported to the United States, Japan, followed by Iran, the United Arab Emirates, especially in Southeast Asia, the Middle East, Africa, South America, these regions, the market is not to be underestimated, these areas have limited production capacity, manufacturing backward, the domestic filter market demand is also very large, in 2018 exports to the United States of America car filters reached 96.406 million U.S. dollars, accounting for 8.65 percent of total exports;
In general, the U.S. market as China's filter exports of the largest country, occupied an important market share, but with the start of the 2019 Sino-U.S. trade war, export tax rates and exchange rate fluctuations, China's export situation will be more or less affected, coupled with the U.S. market is saturated, we in the united States, Japan, Southeast Asia and other established markets on the basis of the development of emerging markets become just needed.
3, filter industry export opportunities - Australia, New Zealand and other emerging markets show thermal advantages
In the latest Google trends, Europe and the United States and other developed countries, such as the United States, Canada filter heat is still relatively high, but due to some anti-dumping policies and the strong presence of old foreign enterprises, China's export to developed countries advantage is not obvious. So look for some emerging markets to boost our overall sales and profits. Countries such as Australia and New Zealand have high market heat, high search volume, can focus on attention.
4, the spread of the epidemic around the world, China's filter enterprises to grasp the new wind, grasp the demand for improved products, focus on product strength
With the global spread of the epidemic, the epidemic of new coronavirus pneumonia has made N95 masks a hot seller, recently a domestic certification body recently launched a new automotive air conditioning filter filter grade CN95 certification, some car companies will also pass the certification as a selling point for the promotion of new models. Although the relevant experts immediately came out to dispel rumors that the AIR conditioning filter certified by CN95 can not be directly equivalent to the N95 mask, the two are not comparable. However, the CN95 certification rules have a positive significance, further proving that filter enterprises in the headwind to allow the new wind direction, but also a major measure to enhance the international core competitiveness.
Second, new business opportunities at sea - analysis of the export situation of sub-products, increase the intensity of high-potential products, more sophisticated operation, and strive to build international influence
1, filter industry sub-product export market analysis
From the entire filter industry sub-export ratio, air filter export volume is far ahead, even as high as 40%, followed by oil filter, the proportion is also about 30%, followed by fuel filter and air conditioning filter. Among them, air filters in the United States, Canada, Malaysia, Australia, Indonesia and other five countries and regions are particularly high-profile, high heat. It is recommended that enterprises that focus on air filters can focus on tilting towards these countries and regions.
2, filter products global heat search comparison: air filter search heat is the highest
By comparing the filter's main sub-products: air filters, oil filters, fuel filters and air conditioning filters on Google trends, it is found that air filters have a high heat in web pages, videos, YouTube and image search, the advantages are obvious. And the oil filter followed closely, and even recently in the video, picture search trend, once flat, slightly higher than the air filter, so, in the recent advertising, can be on the web page, YouTube main air filter, and video, picture search can be oil filter-based, air filter as a supplement.
3, the global filter industry TOP8 enterprise hot products: air filter
So which specific products are most marketable? From the international market point of view, Europe and the United States and other well-known filter enterprises have occupied the main share, Chinese enterprises want to enhance competitiveness, Sino-foreign joint ventures become the first choice. In the global filter industry TOP8 enterprises, China has reached cooperation with two Sino-US joint service stations:
Tianjin Vickers Filter Co., Ltd. (Sino-US joint venture): Main push products: air filters, oil filters, fuel filters, engine coolant filters, etc.;
Shanghai Flega Filter Co., Ltd. (Sino-US joint venture): main push products: air filters, air filters, oil and water separators;
These export markets and main push products can be used for our export as a reference. Since leading enterprises have formed a monopoly, if we are just beginning to do foreign trade, we recommend avoiding these areas. But these main push products we can still learn from, can sell these products to emerging markets.
Third, "military division" out, efficient layout - preferably promotion channels, find the maximum profit point of products, to maximize the promotion effect
Products, markets are selected, how to further promote, to maximize the effect of publicity and promotion?
1, the basic article: independent station as a carrier, to help enhance their brand influence
Today, for B2B enterprises, Alibaba International Station, TradeKey and so on, is the world's more well-known and practical B2B website. But with increasingly high input costs and increasing competition from peer platforms, there are too many unstable and unsafe factors in the form of "renting" stalls and the possibility of "zeroing out" long-term customers at any time because of "expiration".
Therefore, a better way to achieve lasting and stable customer availability is to set up a marketing stand-alone station. A free station-building system is recommended --- AI Intelligent Marketing System (https://www.siluzan.com). It enables: support for self-service site building, in-house SSL certificate, improve website search ranking and company credibility; AMP technology, guarantee 8 seconds opening rate, responsive design, cross-device browsing automatically applicable matching for excellent access experience; multi-persuasion module and information retention module, prompting site visitors to take the next Step by step, optimize the conversion funnel, add Google and Facebook marketing plug-ins, break through technical barriers, do not need to go over the wall more stable, through the Google API, to achieve barrier-free management, advertising diagnostics, industry reports, automated reports, etc., to enhance THE industry reports at any time, to help enterprises quickly understand and win overseas markets.
In short, Silk Road sponsorship enterprises to create a closed loop of operations, from self-help to create a high-quality website, traffic selection, traffic promotion, inquiry / data analysis to traffic / landing page continuous optimization, "one-stop" service, to solve the independent station difficult to get started, high cost, slow results of the operational problems, to achieve product efficiency.
Of course, today's market independent station construction system is full of, how to detect whether you are using or are trying independent station is a qualified, healthy website? The official website must be tested free of charge from a professional point of view, so as to optimize and improve more effectively.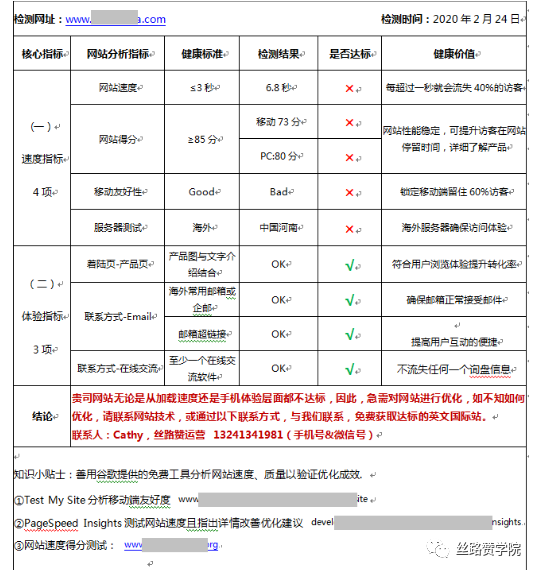 2, channel selection: maximize the opening up of new markets, increase product exposure, show core competitiveness
For offshore companies. The current marketing channels are mainly online two models.
1) Off-line exhibition article --- the epidemic under the exhibition trend, a new exhibition marketing new model O2O
According to a survey, in 2019, Chinese enterprises participated in about 1,700 foreign exhibitions, and the number of parameter enterprises exceeded 6,000. It can be seen that, at least at this stage, the exhibition is still a very rigid demand for export enterprises. However, as the epidemic spreads globally and the marketing challenges facing the current show, such as short contact with new customers, they are unable to impress and trust; Today, the offline plus online O2O model, maximize the breakthrough between users and enterprises "barriers", to achieve online - offline - offline - offline marketing closed loop, further promote the exhibition revenue, and ultimately form a lasting connection, the form of access, this has also become the current exhibition marketing new model. How do you do that? There are generally four links to achieve, namely:
The first link: online to complete the promotion of exhibition-related information, in advance with the search users to establish contact, guide users to click on advertising to understand, and further guide users to visit the platform. Objective: The physical examination establishes the user's stickiness, which facilitates the rapid establishment of contact.
The second link: offline direct communication with customers, targeted commentary, increase the turnover rate.
The third link: online re-marketing. That is, by allowing customers to pay attention to our official website, advertising online publicity, so that users repeatedly contact corporate information, in-depth understanding of the site products, and then send inquiries. Objective: The re-enhancement of trust, through repeated contact, to achieve market re-marketing.
The fourth link: offline trading. Through customer inquiry information, complete the communication of orders, and realize offline transactions. The marketing closure is eventually formed.
Tips:The exhibition single page is the key to the smooth running of the whole marketing closed loop, what elements does a complete and attractive single page contain?
First, highlight the company, exhibiting products and high-definition photos of the exhibition, placed in the speckle map column;
Second, call on customers to take action in advance to attract customers to visit our booths, early contact, such as setting up free tickets, apply for free samples, sign up for free gifts and other calls to participate in the button;
Third, the core of the exhibition is to display products, it is recommended to set up a special display position in the center of the web page. HIGH-definition core product map and details, so that potential customers in advance to understand, so that customers "purposeful" to come.
Finally, be sure to add the company's core strengths. For example, the company's core competitiveness in the industry, the company's quality recognition, which more well-known customers and so on. This part is the key to stimulating customers to want to contact us further.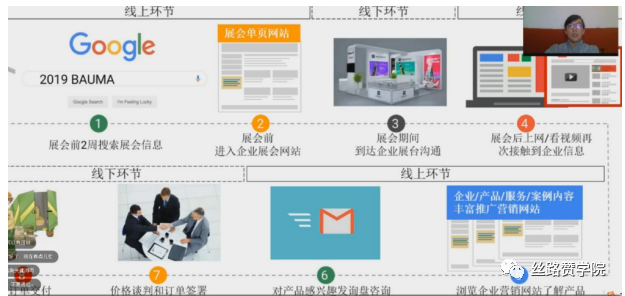 2) Online mode: build online product communication marketing rectangle, covering this, reaching high-intentioned customers, enhance the effect of de-marketing, to maximize the effect
Online promotion form selection on:
Search marketing - Google's portfolio strikes to maximize exposure, control costs, and increase conversions
Social marketing - Facebook, looking for potential customers, actively exploring new markets, word-of-mouth and interactive twin-engine drivers
Video marketing - the establishment of brand areas, access to more high-quality inquiries, to achieve de-marketing.
Search campaign settings:
Before the ad 100 is online:Advertising is the "source" of promotional effectiveness, we know from the campaign and ad group two sections.
(1) Campaigns: Search for ads, audience lists, and re-marketing lists to accumulate customers.
Choose the right delivery network to increase your ad traffic: When you run, click "Run Search Partner" or you won't show it. Device launch, select PC, mobile phone and tablet, first mobile bid reduced by 30%, later according to the actual situation and then make adjustments.
CPC bid first, choose automatic bid mode based on feedback: in terms of bid strategy, it is recommended to use CPC bid first, two weeks later based on the data feedback of the ad account, and then choose automatic bid mode such as: try to get as many clicks as possible.
Accurate ad extensions to further enhance public performance: Add sitelink, callout, additional structured summary information, and additional text messages (call extensions and location extensions if you have local resellers and outlets) to your ad's extensions.
"First big and then small", intelligent selection of delivery time: in terms of delivery point in time, all-day delivery, can help us better understand the market, and later according to the delivery data effect to adjust the delivery time period. The effect is good to increase the delivery ratio, the delivery effect is poor to reduce the delivery ratio.
(2) Ad group:
Various variants and expansion styles of each category of words are broken down into the appropriate groups: product words (e.g. filters), category words (e.g. air filters), combination words (e.g. air filter LX3809), manufacturer words (e.g. air filter suppliers), service terms (e.g. air filter services), these product terms are set up into different advertising groups;
For different countries in the region, show the selling point of the product: such as: Asian customers in the product quality, African customers in the product price. Doing so can make our ads more competitive≥ each ad group will run ≥3 ads: ≥1 adaptive search ads, ≥2 ETA ads (plus larger text ads), and preferably add call-on language to attract as many users as possible to our ads.
According to the customer's primary and secondary product, for the main product segment advertising groups: for example, "air filter" is the main push product word, "oil filter" (oil filter) is the conventional product word, then we will be for these two product terms to create key product phrases and conventional product phrases.
Keywords to expand phrases: according to keywords to expand, in which the brand group's keywords to their own brand words mainly, pay attention to whether the brand and retail products will re-match, such as when there is a match to add distinguishing words. Key product group keywords to provide customers with key main push product words, the use of keyword tools to find peripheral keywords to expand, expand good keywords into Google for search and verification; Such as: filters, can be combined as: air filters, oil filters and so on. Finally, for keyword bid adjustment, to ensure that ads online, including keywords advertising language ranking at least the top three.
When the ad 18 is online
After the ads go online for a while, we'll find that some campaigns run more traffic, spend more money, and some campaigns have smaller budgets, so we can adjust our account's budget. Here's a suggestion that you can set up a Shared Budget or adjust the budgets for each campaign.
(1) Ad serving strategy: In terms of ad delivery strategy, if the product has enough search volume, it is recommended to run 100% search ads, while accumulating for ad serving audience. In addition, if the product search volume is very low, it is recommended that 60% search, 40% of display ads;
(2) Bid strategy: in terms of bid strategy, use CPC, or smart click bid strategy, such as: get more clicks;
(3) Ad extension information: For the ads of additional information, we look at the report to optimize the sitelink content;
(4) Country: We can adjust the bid according to the performance of the target country. Countries with good traffic, increase the budget, poor flow of countries, appropriately reduce the budget, as well as adjust the form of delivery, continue to observe;
(5) Advertising language: according to advertising performance, optimize the performance of poor advertising content. View specific data reports for filter product ad groups and regular product ad groups that we focus on promoting, and you can first pause ad groups with low click-through rates and high display share. In addition, look at the search terms report, from the search terms point of view to optimize the content of ads, for the competition ad group, from the ad language's display share and click-through rate analysis, high click-through rate continues to be retained, low click-through rate of low-ranked suspension.
(6) Keywords: according to the keyword "four quadrants" principle: such as "universal air filter LX3809" high click-through rate, high conversion rate, improve keyword bid;
YouTube video platform
With the development of the market and the rapid rise of major video sites, video marketing can also bring high-quality and high-volume inquiries and orders at a very low cost. A small mobile video can also bring big benefits to small businesses. YouTube, the world's second-largest search engine, has been attracting brand attention for visiting more than a billion video sites every month. Now with the development of native advertising and video marketing, brands and products are beginning to increase their advertising on YouTube.
 (1) Set up your own video home page
Set up a video channel home page named after their own business in Youtube, through which companies can centralize, classify, and recommend all videos they upload, enough to give potential customers more systematic access to product information videos that the company wants to communicate. At the same time, enterprises can also through the video home page, the customer to the enterprise independent official website or B2B website, so that interested customers can quickly convert to a real buyer. Of course, each Page can be grouped by topic to be clearer and more purposeful, maximizing the user experience.
Enterprise introduction video: enterprise size, plant size, team culture and other videos, reflecting the professionalism of enterprises;
Product introduction video: such as product process, product line display, product application details and product downstream market usage process, so that potential customers know more about the use of our products;
Order Co-operation Video: When talking to customers about an order, the sign-off video can deepen the viewer's trust in us, so as to achieve a more brand impact promotion.
(2) Keep up to date, reply, increase user stickiness
Keep managing and monitoring YourTube's corporate homepages to keep getting the rewards. According to a survey, responses to customer reviews of more than 12 hours would cost at least half of users. In other words, Youtube marketing is not a short-term marketing platform, marketing managers need to insist on logging on to Youtube, timely response to potential customer inquiries, and constantly recommend new, more than 8 megapixel smartphones to watch videos smoothly. Only by ensuring a steady stream of loyal visitors and constant updates and responses can Youtube become a marketing weapon for businesses.
(3) Use tool analysis to accurately judge customer intent
Data analytics can help increase the success rate of video marketing. Allows businesses to quickly identify who, where, and through which channels to watch your videos, whether they have jumped to other pages before watching your videos, and if so, they can adjust your video home page based on this granular data to push videos that are more interesting to customers to more customer-focused page locations. In order to ensure the effectiveness of the promotion, enterprises in the use of Youtube promotion process needs to constantly monitor and analyze, judge the effectiveness of the video promotion and the purchase intentions of visitors, it is recommended to use Youtube Analytics and other tools.
Facebook's social platform
With 2.1 billion monthly active users, Facebook is the main channel for foreign trade companies to promote social media. When creating a Facebook page, pay attention to the division of content, can not only advertise, in foreign Facebook is the most important or its social attributes. In the planning of content can be in accordance with 20% of the "hard marketing", 80% of non-marketing content to plan. Non-marketing content can be interesting, valuable to the user of some content, as far as possible positive energy, such as "about the filter 3 point maintenance cold knowledge", "filter evaluation" and so on.
(1) In the form of illustrations: more than 90% of consumers will refer to UGC before making a decision to buy a product. Incorporating UGC into marketing content can make marketing more interesting and trustworthy, so you usually collect more user-generated content.
(2) More users, increased stickiness: When fans find themselves in the "" usually reply, which helps to close the distance between each other, but also increases the effective clicks of the content. When clicks come up, the corresponding exposure will also increase, training old customers on the basis of attracting new users.
(3) Create a Facebook page to continuously cultivate customer stickiness: create and package a home page, like defining a logo for brands and websites, preferably with a company logo;
(4) Create Facebook ads, facebook A/B test, optimize ad ideas, increase click-through rate, conversion rate
First test multiple ad ideas with the A/B test to select the best. For example, add 5 filter images (such as main product detail map, main product panorama, enterprise official picture, factory map, worker production map), test different creatives, and test at least 5-6 call-to-action terms when looking for the most appropriate rotation ad. When we are satisfied with the upcoming ad song material, in order to minimize ad fatigue, when the click-through rate is decreasing, frequency is rising, before the release of ads, change the target audience statistics, maintain a stable number of clicks.
In general, through insight into the current sea market, analysis of new markets, overall control, and finally develop digital marketing solutions to help successfully go to sea!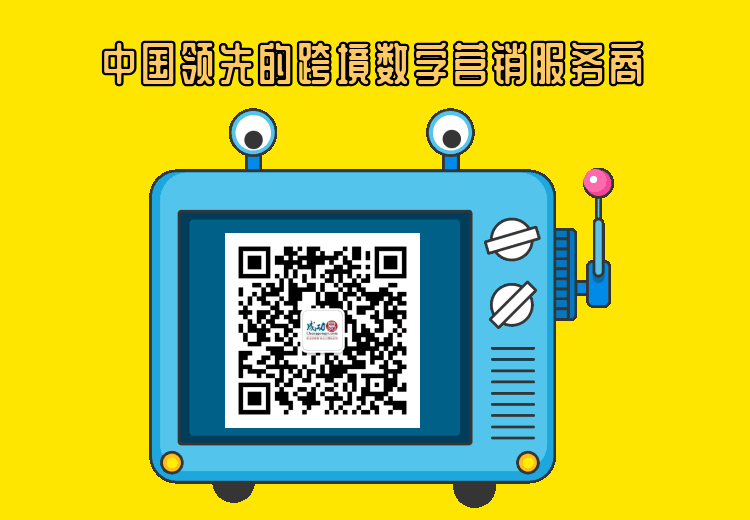 ---