How do Instagram socialites grab ads with stars?
The following article comes from Penguin Zhiku , author Wang Xin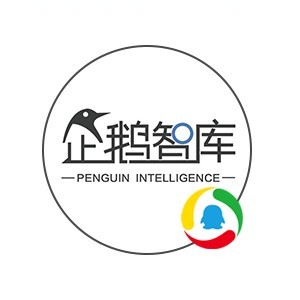 Penguins are cool
Penguin Think Tank is the industry's leading professional organization for Internet industry trend research, data analysis and user research. With "Penguin Zhiku Report," "Penguin Research Platform," "Product Pre-Research Center," "Small Program Innovation Group Zero," "Penguin Think Tank Index" and other product/data service platforms.
Findings:
1. Although the official advertising platform of Instagram, the image social app, is still gradually opening up, the social network red people with nearly one million followers on the platform have been able to earn tens of thousands of dollars in image advertising revenue.
2. The popular economy on Instagram platform has promoted the transformation of brand marketing methods, advertisers pay more attention to young consumer groups, value for marketing cost-effectiveness and impact on segmented user groups.
3. Social networking promotes a change in the way brands communicate with users, who expect brands to deliver useful or entertaining information.
Who makes money on Instagram, the picture social app?
Danielle Bernstein, from New York, never thought she would make nearly half a million dollars a year at the age of 22. The core economic pillar behind the amazing results: an Instagram account that already has millions of followers.
As a fashionista, Danielle shares photos of her outfits every day on her Instagram account called weworewhat. Unannstionedly, when a seemingly random street photo was successfully shared from her account, it was possible that the photo would bring her $15,000.
Can a photo sell for five or even six figures? The marketing economic value of Instagram, the world's most successful picture social app, was once again revealed when the US website Vogue published the staggering figure.
According to industry estimates, the brand's annual budget for paying to promote photos on Instagram is close to $1 billion. Much of the money goes into the pockets of two groups of people: stars who have tens of millions of followers on Instagram, such as sexy actress Kim Kardashian, and celebrities in various fields on Instagram, who attract tens or even millions of followers, such as fashion bloggers in their t20s, with their social reach.
The industry has even given this new generation of marketing economy, triggered by the social networking red man, a veoned term: influencer marketing, translated Chinese as "influencer marketing". This somewhat tongue-in-cheek phrase actually proves one thing: in the age of social networking, the way brand advertisers market has changed, and they are trying to find socialites who have credibility and influence in various segments.
Why does everyone love Instagram?
We can use a variety of numbers to prove that this five-year-old picture social app Instagram is already a favorite social networking platform for young people.
Instagram has good results, both in terms of user size, user activity, and user stickyness. By the end of last year, Instagram had 300 million monthly active users, surpassing Twitter and LinkedIn, according to official figures. Users post about 70 million pictures a day in the app, with 2.5 billion likes a day, and the average user spends 21 minutes a day on the app.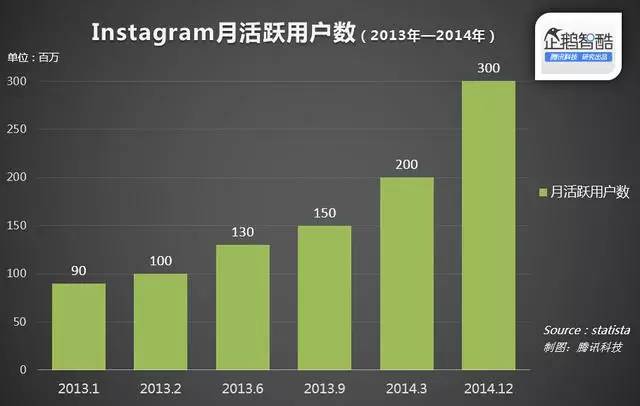 What's more, the app is home to brand owners' favorite young people, especially those with spending power and desire to spend. Users aged 18 to 29 make up 44 per cent of Instagram users, compared with 23 per cent of Facebook and 33 per cent of Twitter users.
When Facebook bought Instagram for $1 billion in 2012, the social app had only 30 million users. No one could have predicted that the feature would be as simple as simply filtering the images and sharing them.
More people were worried about whether Zuckerberg would shut down the emerging image community as a way to root out the threat to Facebook. In fact, in the three years since the acquisition, Instagram has gone every step of the way. Even with a large user base that translates into real revenue, Instagram has been slow to advance new features and open up its ad-generating platforms.
By contrast, the attempts of brand advertisers, ad-mediated platforms, and socialites have made the industry see the commercial value of image social networks faster.
Second, the rise of the marketing influence of social networking red people
If the past brand advertising invited star endorsement as a traditional way of advertising marketing, then the social network of the red people is not a new generation of stars? The difference is that when social networking red people use their social accounts to push the brand to the fan base, the marketing effect will be more reflected in the following differences:
1. Attracting groups of young people
Instagram users take on the more important value of connecting young people with brand owners. This, in addition to being determined by the characteristics of the Instagram user base, also depends on the fact that the picture is more accessible to young people in a way that tells lively and lively stories.
2. Enhance brand affinity
Compared to star TV or print advertising, which focuses on brand recognition and awareness, social networking red people are more natural and amiable in the way of their daily lives, pulling the brand into the user's mind of trust, and build a more lasting impact relationship.
3. Impact segmented user base
Social networking red people are often the ones who have the appeal and opinion influence within their respective segments, and on Instagram, these verticals include fashion, beauty, health, sports, homewear and food. When a brand wants to influence its own segment users, it is a more direct way for them to find online users who are more in line with their own brand users. Get user approval faster with the trust these red people gain in the user base.
4. Pay attention to marketing cost-effective
The price/performance ratio of this marketing increases as brand owners reach the potential consumers they want to really attract faster. As recently as March, U.S. department store Lord and Taylor paid 50 Instagram fashionista to post photos of them wearing the same dress on their accounts on the same day to promote the new collection. The Instagram campaign quickly took effect, with the collection's skirts selling out over the weekend.

To achieve these marketing results, Instagram red people also have a different way of paying for promotions than traditional stars, such as they pay more attention to the consistency of personal daily image content and ad content tuning, minimizing interference with the user experience.
In addition, in order to maintain the credibility of their personal accounts, they need to ensure the authenticity of their content more than regular stars, including tagging images as sponsored or informing users that they have been invited by the brand to complete the shoot. Gaining the trust of users is the most important and cherished factor of social network red people, because this is the foundation of the vitality of the account.
According to the agency, Instagram is home to nearly 40,000 social networks, some communicating directly with advertisers, others forming alliances or joining intermediaries to get ad orders. The larger the fan base you attract and the more comments and likes your photos get, the higher their earnings will be.
Third, the brand and user communication evolution
Instagram's red economy is a testament to the changing era of advertisers' marketing strategies.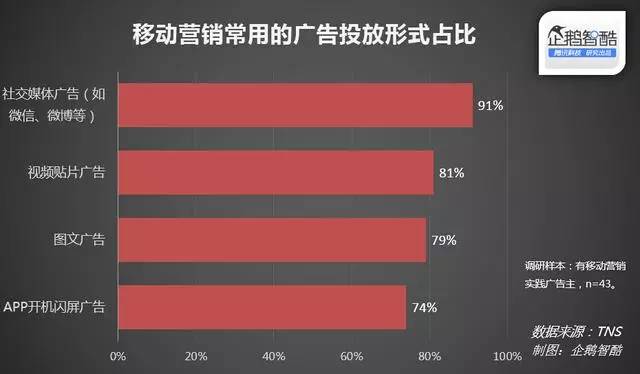 More and more brand advertisers are putting more money into social networks. Salesforce said in a report that 70 percent of brand owners have increased their advertising budgets on social networks this year. Data obtained by Penguin Intelligence also showed that 91% of advertisers with mobile marketing investments chose to run ads on social media.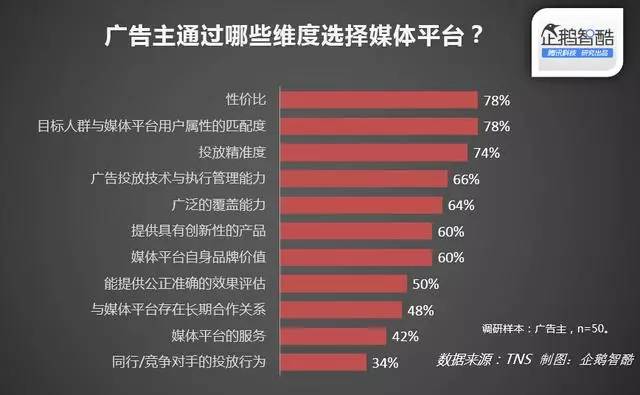 In the selection of delivery standards, advertisers pay more attention to cost-effective, pay attention to the target population and media platform user attributes of the match, pay attention to the accuracy of delivery. All this is in line with the advantages of Instagram's popular marketing.
Users active on social networks expect advertisers to communicate with them in new ways. This time, users want to see brand owners deliver more useful or entertaining content.
By saying goodbye to the traditional media's advertising expression, brand owners have to follow new media and tell different stories with new partners.
Author: Wang Xin, an analyst at Penguin Think Tank
Source: Tencent Technology

With the highest posture angle, nine shallow one deep sense of the marketing industry's grief and honor
Slogan.——The latest business and marketing public number
about?- 1, direct attention to the content sent by this account online communication; 2, plus QQ: 2872812283 (warm male), 2564612313 (sister paper); 3, call: 010-56202159
---