Have been deeply mired in false advertising, Google can save themselves successful, who can save Baidu's corporate soul?
Just this past weekend, many people's circle of friends was brushed by an article entitled "A young man who died at the hands of Baidu and the army hospital".
After the incident came to light, Baidu, Putian Department, public hospital department outdoor package, medical advertising network supervision and a series of issues have become a hot topic of discussion. Today Xiao New wants to talk to everyone, Wei Tracy incident will happen in the United States?
Incident review: Wei Disi, a 21-year-old student at Xi'an University of Electronic Science and Technology, was diagnosed two years ago with an extremely rare malignant tumor disease, glioblastoma. In a number of hospitals in the treatment of the situation is not improving, Wei Essie through Baidu search found the "last straw" - Baidu search ranked first, known as "cooperation with Stanford University School of Medicine in the United States", "with advanced tumor bioimmune therapy" of the second hospital of the armed police beijing brigade. Wei Jia poured his financial resources, Wei Essie has been treated in the hospital four times, but the condition has not improved, and finally died on April 12 this year.

After the Wei Zexi incident was exposed, the public opinion was first swiped at the Chinese search engine big man - Baidu, which gives the green light to false information.
According to Xinhua Viewpoint, the State Administration of Industry and Commerce, the State Health and Family Planning Commission set up a joint investigation team stationed in Baidu, this incident and Internet enterprises in accordance with the law to investigate and deal with matters. Baidu said it "welcomes the joint investigation team to Baidu."
Baidu xu also branded the incident as "a mistake in business promotion", Baidu's official microblog did not make any response, but by the marketing platform public number "Baidu promotion" has been issued twice, on the one hand, showing "to Wei Zisi" The death expressed condolences and condolences", on the other hand, said that the incident of the advertiser (armed police second house) related qualifications, and finally left a way for themselves, "if the relevant departments review and determine that the armed police second house misconduct, we (Baidu) Full support will be given to legal rights."
Something to ask Dom, is Baidu's most representative of a propaganda slogan, designed to promote Baidu's search engine services. But after the Wei Tracy incident, how many netizens will trust Dom?
Baidu searches for bid rankings
As the name implies, Baidu search bid ranking refers to the enterprise bid to buy search keywords, the highest bid of the top ten can occupy a favorable advertising position. Once a user searches for the keyword, their ad appears at the top of the search results. Baidu doesn't like Google's use of obvious ad logos to tell users that it's an ad, so it's easy for users to miss ads because they can't tell the difference between ads and natural search results.

Baidu's controversial approach is not just to mix ads and intellectual information on search results pages, Baidu regardless of whether the advertising companies and their products are true, as long as the highest bid will be listed in the top search results.
In fact, as early as November 2008, CCTV "News 30 Points" on the disclosure of Baidu search bid ranking of the dark screen, exposed its search results page on the problem of false advertising. In the same month, Xinhua Publishing News Agency published the article "Fake drug network raging bidding ranking is the curse", pointing out that Baidu bidding ranking in the Internet counterfeit drug proliferation problem has an inesteable responsibility. In 2010, CCTV's Weekly Quality Report again exposed Baidu's disgraceful role in the sale of counterfeit drugs and the fact that it made up to 75% of its bidding profits.
In response, Robin Li, Baidu's president, argued that "providing advertiser qualifications is not a requirement of Chinese law, and search engines may not be held responsible for the authenticity of online information." "So what qualifications of the enterprise / commodity can be used baidu to promote it?" Can you even top the search results page by paying enough money? In other words, Baidu itself does not have the corresponding advertising terms of service and censorship system?
Baidu advertising responsibility
Baidu company in the end which enterprises / products can participate in promotion, whether there are any restrictions on this issue, only in Baidu promotion website briefly wrote the following two sentences, and the first sentence is still a logical nonsense. At the end of the second sentence, "Consulting a marketing consultant" turns the discussion of the issue from a clear perspective to a private one. As for the final operation of the two sides finally reached promotional cooperation, the general public will not know.
Baidu is not only in the review of advertisers' qualifications, on whether its promotion belongs to advertising, whether it is regulated by advertising law is still in dispute.
On April 8, 2016, in Baidu's annual report to the U.S. Securities and Exchange Commission (Table 20-F), Baidu stated that its promotional services are not regulated by China's current advertising laws because Chinese laws and regulatory agencies do not list their promotional services as a form of Internet advertising.
Article 44 of the new Advertising Act, which came into force on September 1, 2015, specifies the provisions of this Law that apply to the use of the Internet for advertising activities. And article 56 makes it clear that the advertising publisher is liable for any false advertisements involving goods or services that are life and healthy for consumers. However, the broad and vague discourse of the new Advertising Law does not define whether Baidu's promotion belongs to advertising.
In May last year, the State Administration for Industry and Commerce issued the Interim Measures for the Supervision and Administration of Internet Advertising (Draft for Comments), Article 3 made it clear that paid search results are advertisements, and also made clear in Article 16 that "advertisements published through search engines should be significantly identifiable, so that the general Internet users can distinguish the nature of their advertising." At the same time, paid search results should be significantly different from natural search results and should not lead consumers to misunderstand the nature of search results. "
However, a year has passed, the Internet advertising supervision and management measures are still in the difficult state of consultation, has not been formally introduced. That is to say, Baidu promotion is search engine services or advertising this issue at least in China's laws and regulations have not yet been finalized, Baidu can still continue to walk in the gray space, for their own shirking responsibility.
Baidu in the search results page mixed advertising and intellectual information, non-public advertising promotion terms of service, while drilling loopholes in the law do not recognize their paid search results as advertising, but also refuse to assume the advertising should be responsible for the uous liability. And what does Google, the same search engine boss, do with similar medical advertising?
Google eats a long and wise meal 
Standardize the management of medical advertising
Google takes a transparent and open approach to advertiser delivery, clearly lists specific and detailed advertising policies on its official website, defines special industries/products such as healthcare as restricted promotional content, and lists specific review requirements.
Google distinguishes between natural ranking and advertising
Unlike Baidu's "bid ranking", where the ad logo is not obvious and has an impact on the order in which search results are arranged, Google uses natural rankings, and all paid ads not only have obvious "Ad" labels, but also do not affect search results rankings. Google not only maximizes ad click-through rates, but more importantly maintains the flow of useful intellectual information on the Internet and ultimately ensures the quality of search results.

For example, after searching for "breast cancer hospital", paid ads appear at the forefront of the search, and the yellow advertising logo in front of the link is very recognizable.
Although Google is relatively strict in regulating its advertising policies, it has also been hard-enough to keep up with fake ads. According to the Wall Street Journal, the professional fraudster cost Google hundreds of millions of dollars, and back in 2009, David Whitaker, a drug dealer who sold counterfeit drugs, faked steroids for $1,000 a bottle and bought Google salespeoes to help him run ads online.

To find out if Google was in violation of the law, the U.S. government spent $200,000 on a $200,000 budget to create a fishing enforcement operation with Whittaker, a drug dealer. Whitaker, disguised as an advertiser, worked with customer service representatives in California, Mexico and China to successfully deliver banned steroid drugs. He then went on to sell abortion pills and psychotherapy drugs through Google. In the end, Google had to pay itself a hefty $500 million fine for illegally running misleading ads.
Google took a long and wise, in the false advertising after a big loss immediately began to increase the intensity of auditing, improve the advertising regulatory mechanism. Google began writing to pharmaceutical companies with misleading ads, revealing that they only described the efficacy of the drugs, did not explain the side effects, and began to tighten regulations on the sale of over-the-counter drugs at online pharmacies. Compared to Robin Li, Baidu's president
"Search engines may not be responsible for the authenticity of online information," Google said.
Google's strict standards for serving medical ads
What exactly is medical advertising going to be on Google's threshold? To run drug ads in Google's U.S., you need to be certified by the U.S. Food and Drug Administration (FDA) and the U.S. Pharmacy Council (NABP). In addition, all advertising needs to comply with federal trade commission (FTC) legal requirements, including:All advertisements must be true, not misleading to consumers, and preferably supported by scientific evidence."

Google also provides on its advertising policy page that it cannot promote OTC over-the-counter drugs, prescription drugs and related information, pregnancy-related products or services, medical services and procedures, medical devices and testing, and treatments related to sexual enhancement. There are some special exceptions under each item, and the countries applicable are different.
An accomplice who needs to be courted
Old and sick death, life is the norm, Wei Tracy events can never use "medical success probability" simple classification. In addition to Baidu, which has been penned, there are comments that "Baidu is only part of the evil", the bizarre medical contracting system, the leaky medical treatment, advertising supervision system is undoubtedly the other culprits fueling the fire.
Yantian monopolizes 80% of China's private pharmaceutical system
Before the incident came to light, how many people knew that the Cancer Biology Center of the Second Hospital of the Armed Police had already been outsourced to the Putian Department.

Yantian, the general term for a private pharmaceutical system in China, now monopolizes 80% of China's private pharmaceutical system, and its main personnel are from Yantian City, Fujian Province. Yantian department of the earliest "pack to cure psoriasis, fox odor, sexually ill, male hidden diseases" first appeared in the dark alley walls throughout the country, utility poles, do not pay attention to the medical world of ordinary people, who can know that these days can not be on the table barefoot doctors have now changed their face, change business model, undertake public hospital departments, merge public hospitals, the people do not carefully study the background, history, it is really difficult to identify the real face.
"Doctors also have sales indicators" such news is not news, but such as "oncology" such a matter of life and death of the difficult and complex disease department can also be outsourced for economic benefits, Wei Essie incident is also a long time to see. Like the Second Hospital of the Armed Police, how many more public Triple-A hospitals are contracted to the Yantian Department to make a profit?

The so-called "advanced tumor bioimmune therapy" of the Second Hospital of the Armed Police has been eliminated in foreign countries for many years, and ask the oncologists of the Second Hospital of the Armed Police, do you not know anything about this? Where has your professionalism and work ethic fallen?
There is a serious lack of supervision at the higher level
Google's analysis above shows that not that "scammers only grow in China, the United States does not cheat", but the relevant U.S. government regulatory authorities can be ruthless, strong investigation, heavy penalties for illegal enterprises, as long as speculators rise to commit crimes, the government will be willing to re-offend to bring them to justice.
As early as 1998, with "China's first person to fight fraud" called Wang Hai, set off a wave in the country to combat the "Yutian sexually ill doctors", the whole country caused a great impact on the Yantian system, but did not eradicate the root cause of the disease. Although in 2000 and 2004, the State Council and the Ministry of Health issued guidance, respectively, prohibiting the government's non-profit medical institutions and other organizations to set up for-profit departments, disease areas, projects, the contracting departments included in the scope of the severe fight, but to this day, after the Wei Essie incident, the public found that the original part of the public hospital clinics and centers are still controlled by the Putian department.
In addition to the hospital's superior departments, network advertising, marketing-related regulatory authorities lack of responsibility and who will pay? Today's ban on American drama, tomorrow's net red, as if there is full strength but can not find the direction of the network regulatory authorities, please solve the people's life and death of the substantive issues!
Interspersed with such happy and relaxing topics as "Ode to Joy", "#北京遇上西雅图2", "#吴世勋猫星人" and so on, #魏则西百度推广事件 has a total of 1.27 billion tweets on Sina Weibo, appearing in the Chinese people travel, relax and relax during the May Day holiday, this event casts a shadow over most people's vacations, because every national can not get rid of medical care, the use of search engines to obtain useful information.
Today we know Wei Tracy, but do not know how many families like Wei Tracy have suffered similar experiences and pain, hope to experience this angry accountability, after the claim, we see not only Baidu's share price plummet, the armed police second house and the Yantian system to clear the relationship, a few irrelevant officials are held accountable for such matters, but can really see the problem has been substantially changed, the people need to seek medical attention can be assured of professional help.
Xiao New every day received a lot of new powder questions: Xiao New, your large number of articles how do I find? To date, Xiao New has more than 300 original articles on dry goods, all of which have been compiled on our website. Click "Read the original/Read More" to read and find the articles you're interested in at atsk.nyis.com/allnews.

For full or partial reprints, go to:
Signing the WeChat Public Platform Reprint Agreement

(NYIS original works, unauthorized, may not be reproduced, NYIS reserves copyright and legal rights of action.) The views expressed in all original NYIS articles are information sharing only and do not constitute any legal advice. )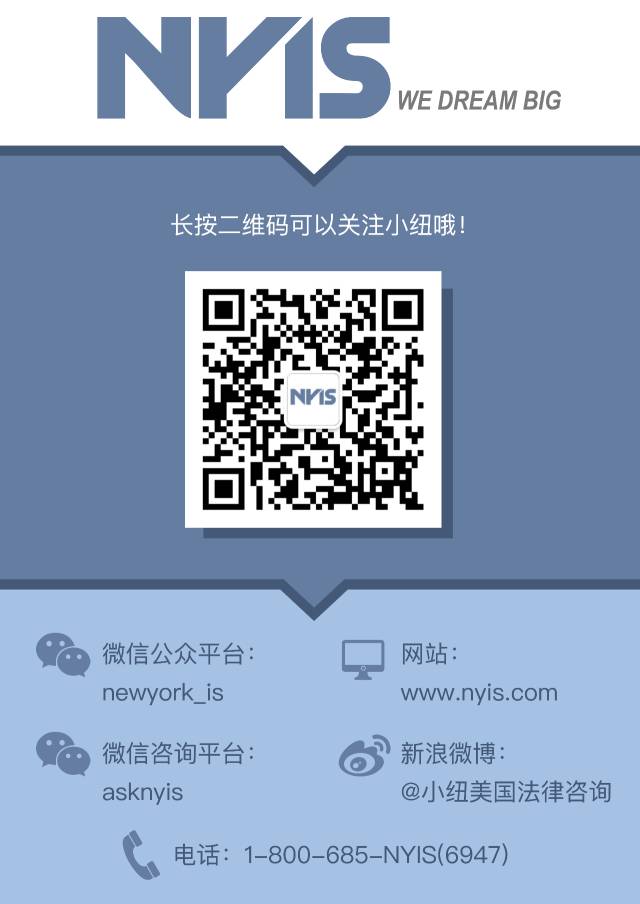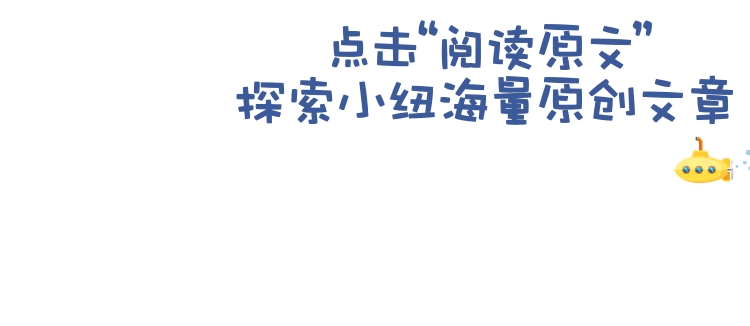 ---