Guo Wei: The Treasure Institute, which sells advertising on Google
30-second guest read quickly:

GuoHang:Imperial Science and Technology 15 level of innovation and entrepreneurship management master's students
At a young age began to practice, sorority in the New Oriental, sorority in CCTV, sorority in Huayi brothers. Translated for Sarah Brightman and Lincoln Park.Gap traveled to Dubai a year to move sand, interviewed Wu Yifan while IC was a student, and now sells ads on Google. Amateur or South China Alumni Association Deputy Secretary-General and Airbnb amazing host!
Welcome to the treasure school in this issue of the treasure treasure scene!
01. What was the experience of interviewing Wu Yifan?
WOW - I look at the information when sighing blurted out, the school director interviewed Wu Yifan, is 30 million girls like Wu Yifan hey!
Back five years ago, Wu Yifan starred in the old gun just killed Qing, London Fashion Week hot, Guo Air in the Imperial College (IC) to study for a master's degree.
"There was a plan for 50 quick questions and answers, and the partners who worked at GQ wanted to find someone to record well and not be in the mirror." Guo said, "I don't see the mirror, but I really have to practice it over and over again."
The shooting took place at a well-known afternoon tea shop in London.Wu Yifan is a little tired, said, try to pass it once.
Guo said with pride as he recalled:
"Thanks for the practice over and over again, it was really done in the end."
After the interview, Guo sent a circle of friends. Comments poured in and everyone was denouncing him. Guo recalled, "There were a lot of fans who were there that day, both at home and abroad." I didn't want to sign because I wanted to be professional, but he was really handsome. "
(
I watched the video, really super smooth, the school super also let Wu Yifan pour him tea, scream! )
Behind the light clouds, a solid language foundation, as well as a wealth of social practice, so that every interesting opportunity to come, Guohang can always calmly embrace.
02. Gap goes to the Dubai Sailing Hotel a year to move bricks
In the year of getting IC offer, a Dubai pipe Pearson project also extended an olive branch to Guo.
What is sacred about keeping IC offer waiting a year? This is a very proud project, specifically invited teachers from the German ESMT business school to fly over to class, a day's class time is equivalent to a car.In order to get a luxury ticket to the pipe Pearson project, Guo Airlines arranged 300 pages of information for himself to see,In the end, gorgeous beat many famous school students.
There are a lot of eye-opening moments in the project.

Take a picture on the tarmac of a sailing hotel during the Dubai World Cup
(The two adjectives in this sentence dazzle me.)
For example, take a picture with the chief of Dubai
The C-bit in the picture is The Chiefs
In a one-year project, there is an internship, and the partners are dubai-based top-level companies
- Emirates, Jumeirah Sailing Hotel or something, students are free to choose, and then according to the company's needs. When the project leader came to ask for your opinion,Almost everyone chose Emirates, only Guo said, "Coach, I want to go to the Jumeirah Group" - with light in my eyes.
When he was young, Guo Had a hotel dream in his heart. Destiny lived up to a dreamy teenager, and the boss let Guo join Jumeirah's global sharing service and participate in the development of a global talent management system.More crucially, luxury hotels in the Middle East with Arabic aromas have set the scene for the story behind him.
Recalling that year's life in Dubai, Guo was impressed by the quality of milk and the cheap price. "The fridge is stuffed with milk and drinks from morning to night. Looking back on that year, it was so easy and happy! "
03. Airbnb hosts under the outbreak
After graduating from IC, Guo chose to settle down in Shenzhen.The dream of the hotel is still crackling. If you don't have enough economic base, try the curve dream by dream! As it happened, he re-encountered his little buddy at the Dubai project, and the two of them made a house together in one shot.
The road to the property is rugged
, Shenzhen's summer nearly 40 degrees, the northern small partner can automatically brain to make up the sweat room. GuoHang and good friends head of the hot sun, back steaming, full of streets began to see the house movement. They are in a suit and a straight intermediary brother led by, have seen the small and short handshake building, but also play the rich people have seen the luxury of Big Beno. The hardest one, by the intermediary suspected jump single, everyone in the street opened up.If Lu Xun is still there, should also praise this effort of the young man: you just put others to play the glory of the glory of the time, spent in the room.
After a few twists and turns, signed a good house, only 1 subway from the window of the world.
He gave the first house the name "Park Yuju", is a simple but warm house, which contains a lot of small details of intentions. The fragrance with breathing lights, all kinds of vegetable essential oils, Bose's sound, lazy sofas and projectors make it comfortable like home...
There are two other things that are particularly moving, with the Imperial college bear on the door shelf, which is said to have it, not hanging; next to the bear stands the Burj Khalifa, the world's tallest building, the first thing Guo bought in Dubai that year.

These small objects, full of memories, carry the imprint of the world left in the bottom of my heart.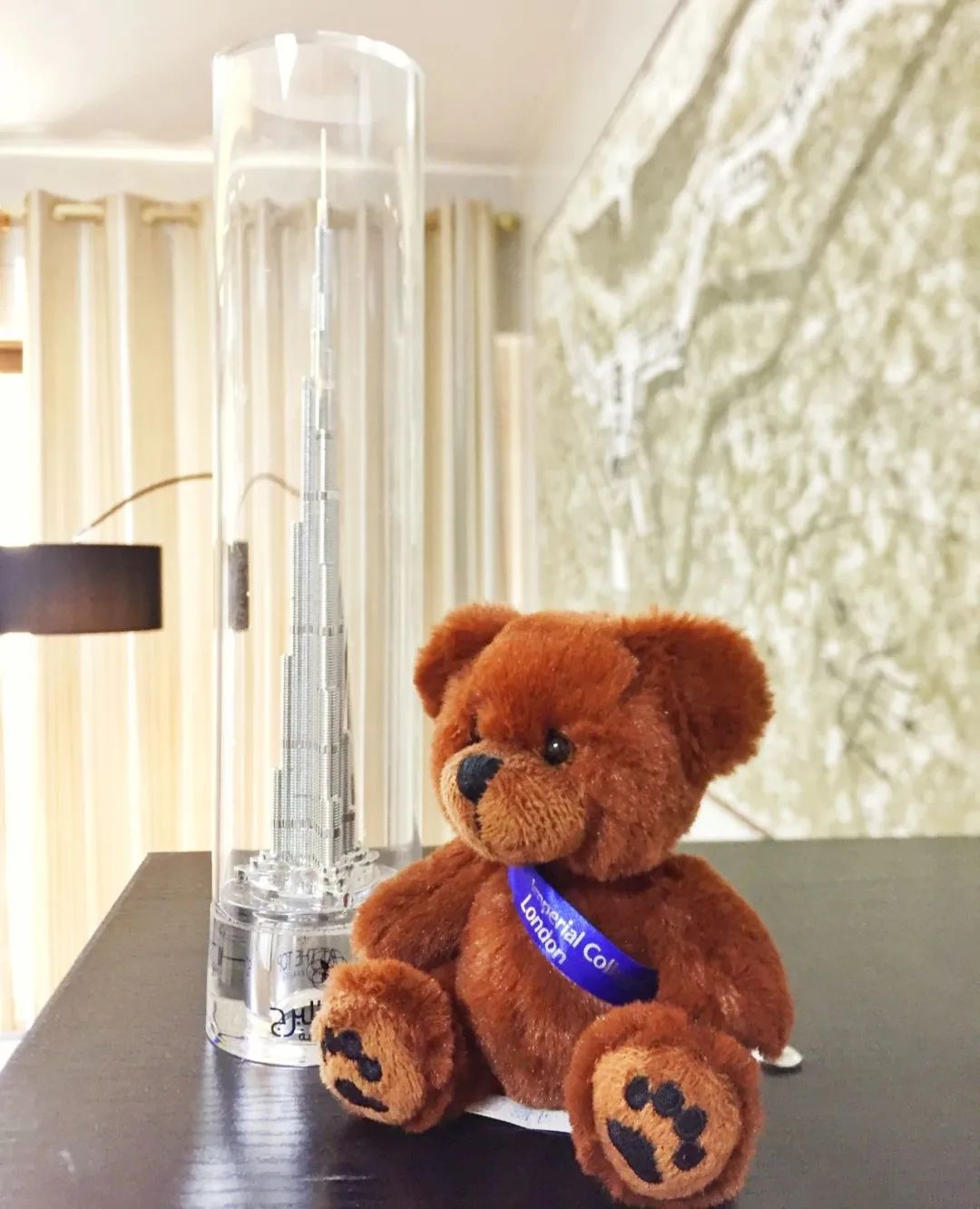 There's also an interesting little story about the Burj Khalifa, formerly known as the Burj Khalifa. When it was built that year, Dubai was short of money due to the financial tsunami (yes, Toho Dubai was short of money), and the chieftain in the picture above borrowed money from the more earthy Abu Dhabi sheikh next door to build the tower and changed its name to Khalifa, the name of the sheikh next door.You see, the Middle Eastern nobles, the flowers of the desert, there are inspirational stories behind them. People, if you want to reach the peak height, you have to push yourself to the limit.
After Park Geun-hye, Guo Hang did it one after anotherDragon cat de home, Van Gogh's night, Brown Bear's hut, little pill nest, the secret base of the blue fat man, the childhood love to see comics and stories, decorated into five sets of offline homestays.On Airbnb, Guo is an amazing host, and he himself joked that he had accumulated a lot of customer service experience after making no money from losing money in recent years.Write here, I suddenly understand, every time the school president replied to me: "Hello, little buddy." "Where does this kind, steady, gentle chat style come from...
I know you'll want to ask for a link when you see it here. Unfortunately, these six homes are left with Only Van Gogh's night.
If last year's red-sky incident plunged many Shenzhen homes into recession, this year's new crown outbreak pushed the entire homes into an ice age
。 No way, and your door delicious ramen shop, independent cafes, the feelings of the support of the small homestays, also can not survive, the past two months, they say goodbye to everyone.
What if you're in a bad mood? For GuoHang, then draw!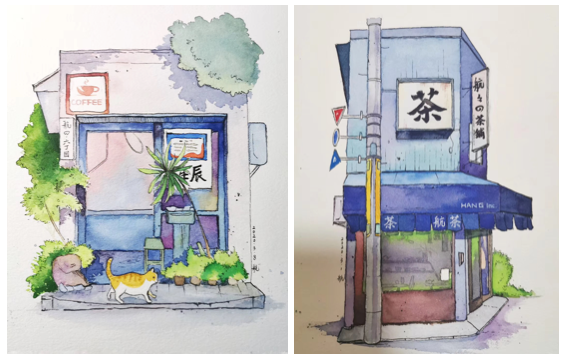 In the future, it is intended to be located in the Six Ding Purpose Coffee Shop and The Air Tea House.
Now, China's new crown epidemic is gradually under control, and everyone's life is back on track. In addition to Bao left behind the night of Van Gogh in Shenzhen, Guo Hang School President drove the house to Nanjing, the action efficiency is super high
。 Nanjing, the ancient capital of the Six Dynasties, was the place where he lived during his college years.
Pikachu and Brown Bear appeared in Nanjing
Li Zongsheng once made an advertising film called "Every step counts", I often come out to relive, which has such a special touch:
When the transit move, finally understand that every city that people have experienced in their lives is connected, every hard-working footprint is connected, it takes me step by step to today, the achievement of today's me. 




Life has no way to go in vain, every step counts.
That year that the eyes of the light want to go to Jumeirah's youth, experienced in Shenzhen stormed away to see the room and buried screws hard work, one day will open their own hotel!
(Remember to give our IC alumni a discount ah hey!)
04. Shenzhen public welfare work and Google sell advertising
Then back to work, the year he graduated from IC, Guo took 13 offers.
But for him, the choice of his first job has always been a one-off.
"I've written in Shen IC's materials that I'm going to do two years of public service work in the future, and it's better to do some teaching projects." Guo wanted to go to Tibet, "to find that he was quite serious, because far from home, did not follow the plan to go." "
"I'm from Shenzhen, and the only offer I took in Shenzhen was a foundation company under the government, " Guo said. " First of all in Shenzhen, the words are close to home, so you can accept a lower pay to do these things.
"I am located in a public welfare organization called "Shenzhen International Exchange and Cooperation Foundation", mainly to help Shenzhen to do international publicity, is the country's first city-level foundation.Most foreigners know Shanghai and Beijing, but don't hear much about Shenzhen. Our main task is to dig deep into the story of the city and present it to the world. You'll deal with people in a variety of industries and realize the value of their jobs, the microcosm of their lives, and their family circumstances. You'll feel that every day has meaning."
(Shenzhen City Discovery Route designed during the Foundation period)
After more than two years at the charity, Mr Guo turned to Google, perhaps the world's coolest internet company, to sell advertising. Domestic access to the pipeline, so the work is mainly to help some enterprises want to open up overseas markets to do.
I wonder how I can cross from NGOs to Internet companies. "I sell ads on Google, and I have to deal with people when I'm at the Shenzhen Foundation, and my skills are all connected, " Guo said. "
Not long ago, a teacher at IC Business School invited Guo to share online. One school sister asked shyly:Google is notoriously difficult to enter, what's the secret of the school president?
Guo Airlines hey hey smile: is to prepare well, plus 1 bit of luck.
In fact, what good luck, but 99 points of effort
Watch the "Treasure School Chief Dialogue Wu Yifan" video
---
Thanks for watching this issue of Little Grey (ICer Institute)
We want to get close-ups of interesting, deep alumni characters
Bring you a concentrated experience of a different IC alumni life.
If you/you have alumni with stories around you,
Welcome to introduce yourself / recommend to little gray Oh!
Let's talk about the years under the Queen's Tower.
You must be.
I'm watching
"Well, let's go."
---