Google's game advertising business is back with a new series of actions! UAC updates, new video ads, new public bidding...
The following articles are from Game Magic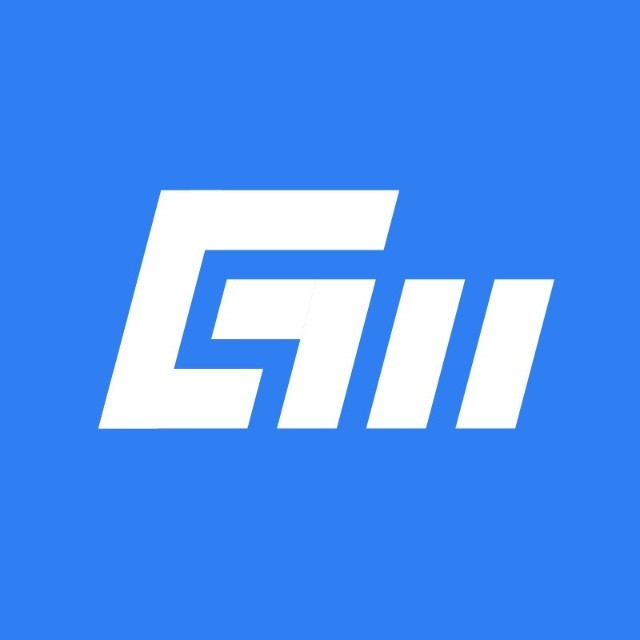 Game Demon
Gamer Game Morker . . From a marketing perspective, look at the game industry chain, focusing on game branding, promotion, volume and other related professional reports.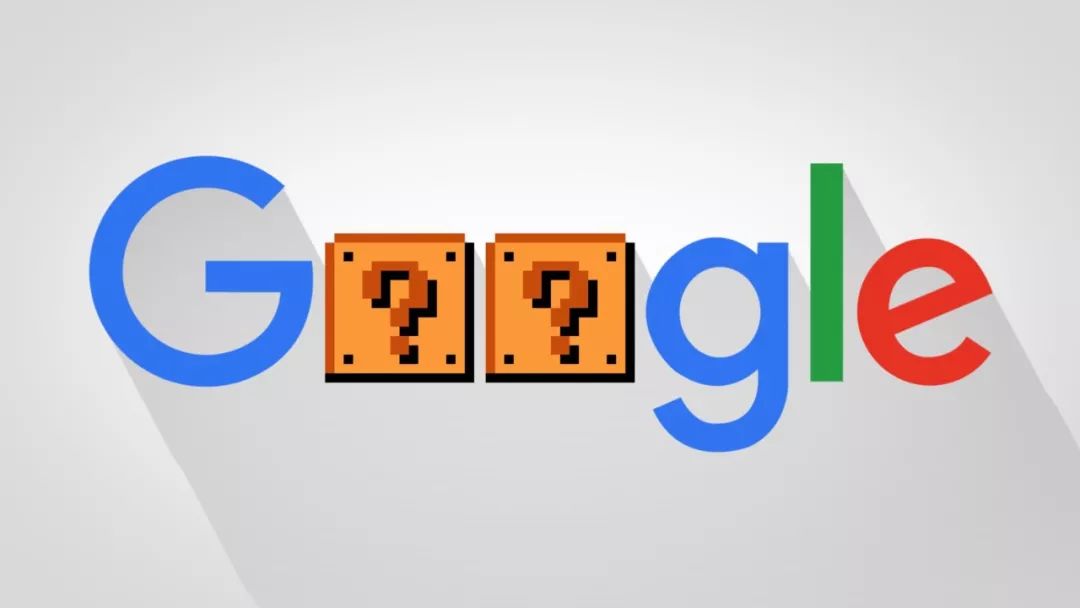 Wen-Steven

The impact of mobile has upended the game market landscape for more than 20 years.In 1995 there were only 100 million gamers, and by 2017 the number had grown to 2.6 billion。
As smartphones drive rapid growth across the mobile gaming market, on the one hand,A large number of game manufacturers have entered the game,Lead.Mobile gamesThe number is exploding,the scope is becoming more extensive,Thus.Players discover the difficulty of a new gameConstantly improving;On the other hand.,For manufacturers,Game.Marketing is also a huge challenge。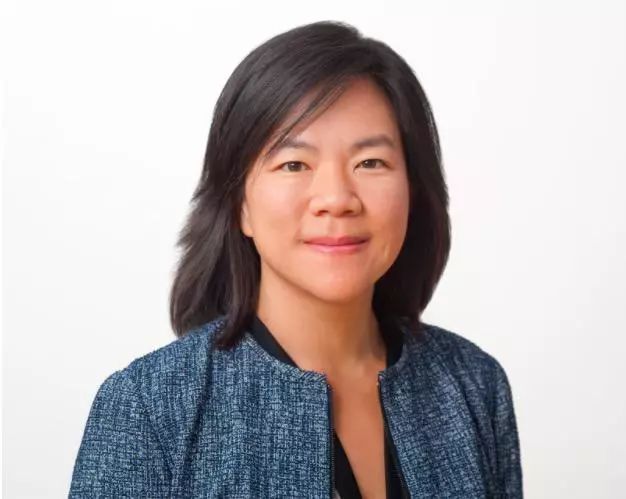 In this regard,GoogleVice President, Mobile App AdvertisingSissie HsiaoThe platform can better help game developers get customers through tools that can be used to cash in. But the key is how to use the tools.

GoogleThe current state of the advertising businessAnalysis.

Known., Google since2010Acquisition.AdMobsince then, has been increasingIn.Advertising.Investment in the business.In fact.,From DoubleClick and AdMob of theData to look at,There's nothing wrong with Google's choice.Its.The need for app advertisingSince 2015It's there, tooIt's doubled year by year。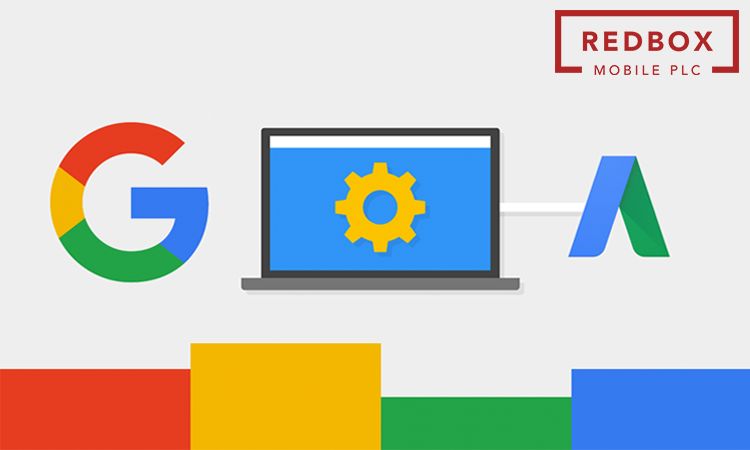 The same isIn this year,Google is officially launchedUniversal app campaigns (Universal App Campaign,UAC),Hope.Based on Googleown machine learning technology,For.Development.of theFrom.Automatic discovery in the platform,and locate the right gamer.
Unlike traditional ad serving channels,UACThe machine learning skills used enableDevelopers no longer have to manually add thousands of keywords or manual test titles. Instead, developers can make Googlemachine learning platform to do these jobs for them,GreatSimplified.It's goneWorkflow。
With.timeAnd that's whyWith machine learning,Developers.A large number of signals can be processed in real time,Save a lot of time and resources,Improve.efficiency。
Sissie HsiaoTell.Morketing,is based onThe above two characteristics,Prompted.Advertisers optimized for UAC in-app operations,AverageThe dollar conversion rate is 140 percent higher than other Google app promotions.On the whole,GoogleLast year.10 billion installs through app ads;Compared.The previous yeardoubled.
In.This.On March 16th Google released three more core areas of content: IncludedMore about UACUpdate.why video and reward ads are key to in-app advertising in the future,As well as forAdMobthe realization strategy developed by the partner.
In the new version,With Google Machine Learning, UAC can help developers on the Google Display Network, including Google Play, Search, YouTube, Gmail and more than 300Expand its user base among 10,000 websites and apps,Excavation is of high valueHouseholds.,Boost the gameROI。
to the gaming companyIGGGoogle, for example, is inHelp customers when using UAC,Select and optimize the appropriate in-app events. As a result, the game's paid users have quadrupled and their return on investment has doubled.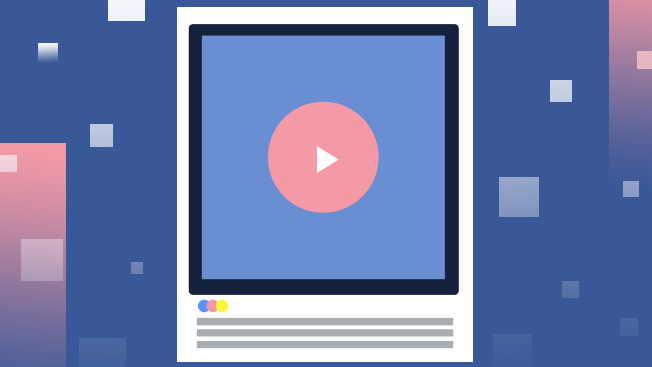 In addition,Involves.UACOther.outsideOne.Innovation.Yes, it is.Video ads"。 Last year.,GoogleRelease.New feature Auto Flipand Square Videos。Called.Auto Flip, that isWhen.Cell phone.By.Cross-screen placementTurn to vertical screen placementvideoAdvertising.The ability to automatically turn a video from a horizontal to a vertical screen.And Square VIdeos refers to whether the user is using a horizontal while playing a game or watching a videoScreen or notVertical screen,Googlethe video is automatically placed inside the square, giving the ad plenty of room to show.
It's worth mentioningYes, it's in the testing periodVideo ads will be in the first placeGoogle Playlaunched onand, as for itThe location of the beta versionthenExclusively provided by UAC。 Google wants to be able to do thatPass.New.Video adsform to help customersto attract users' attention and expand their influence.

More formsReward video ads

However.Then again,Video ads should not be shown at the expense of the user experience,All forms of video advertising end up landing on the user experience.Like the award-winning videos that have been in the air for the last two yearsBest verification。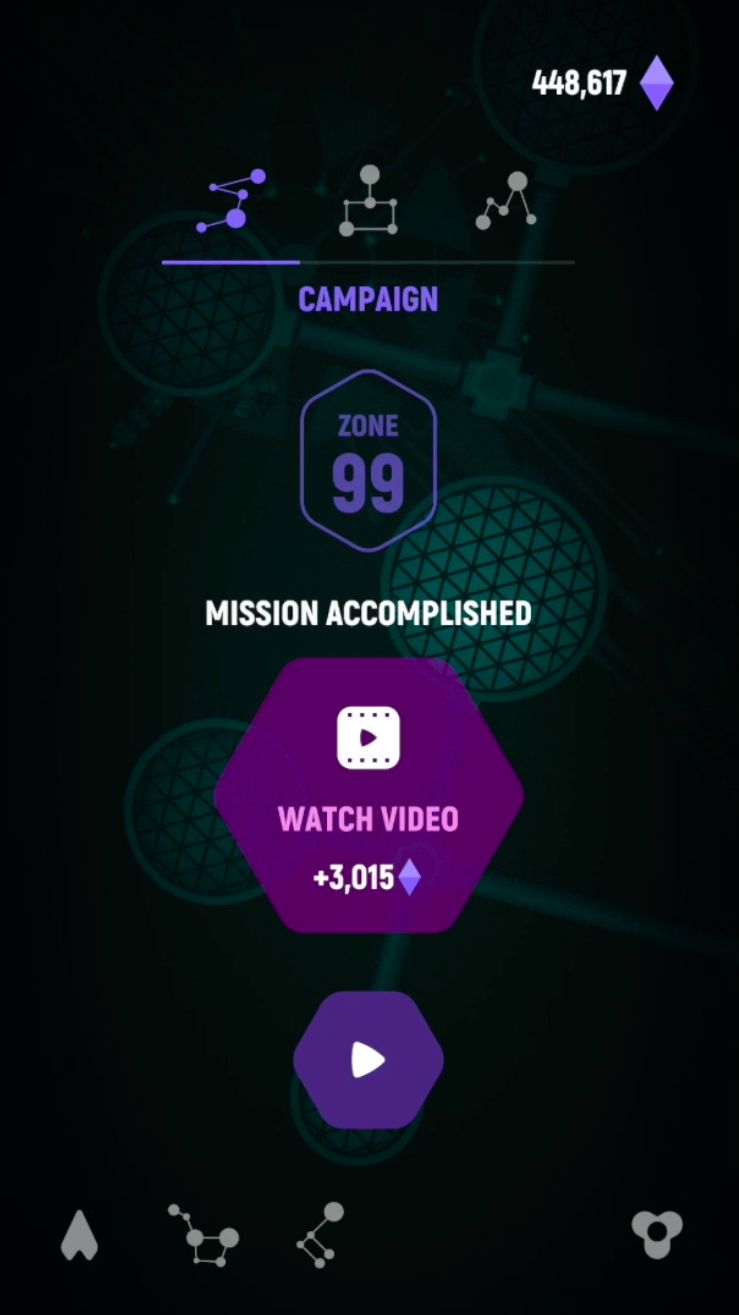 "Give us back the reward video ads"That's itThe player seesRovioStrong response after removing reward ads。 CoincidentallyNoSixFiveBecause in theJumpDrive(Jump engine"" to join the incentive ads, but receivedPraise in the player's message。 It's hard to imagine peopleMost advertisements always have a shunned attitude,There is a "reversal" here.
Now, let's see,Incentive video advertising is now a popular form of advertising for mobile games,Gamers can be rewarded by watching ads.Thus.Have better ability to participate in subsequent gamesProcess.。 A higher gaming experience, which in turn increases the need for advertising. From the developer's point of view, this form of advertising also provides developers with another way to cash in addition to IAP.
In fact.The revenue from such advertising is no longer to be underestimated.Under.Google Ads DataThe data shows, Android and iOS 2017Plug in the screenvideo display share increased by 50% and 77%, respectively.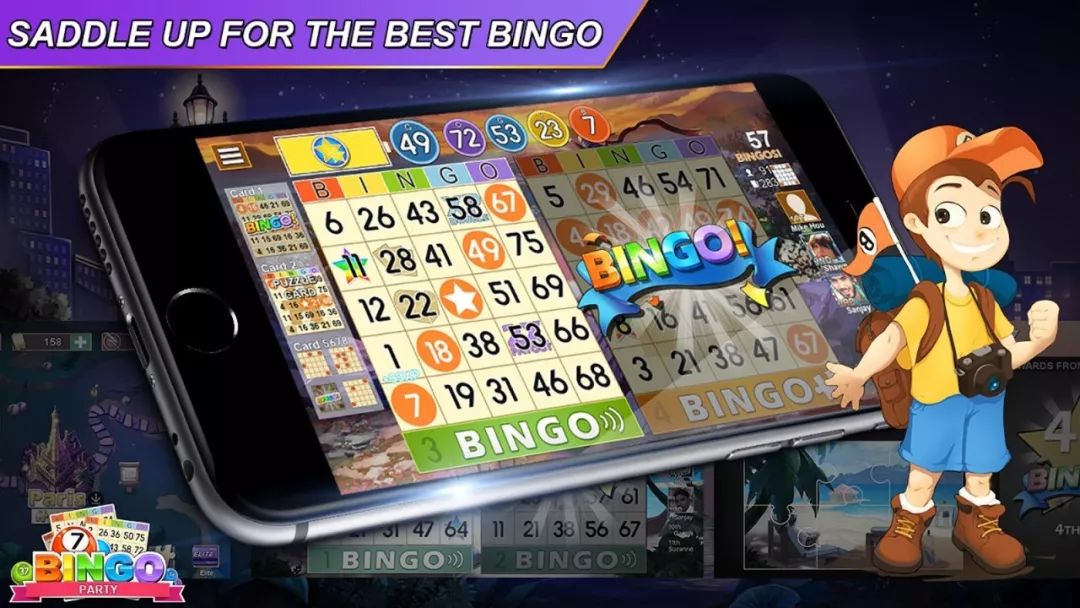 In order toBingo Party》This gameTake, for exampleThe experience that inspires video plays a key role in the success of the game. Statistics show thatAfter you add an incentive video ad,Their revenue from advertising and in-app purchases increased by 40%.。After watching the motivational video, the game is played for a 20% longer period of time.
"After comparing the same type, we found that other mobile classesPlug in the screenCreative ads are six times more likely to be viewed than motivational video ads.So.,Starting in March 2017, we are working forAdMobthe customer to provide incentive ads, since then the incentive ads show a 9% increaseTimes.",Sissie HsiaoSaid.。
Let's put it now,Incentive.typeVideo.The value of advertising doesn't have to be mentioned muchHowever.,In Google's view, the potential of this form of advertising has not yet been fully fully developed, so Google has always been concerned about how to get it rightIncentive.typeVideo.Advertising innovates。The higher the value the advertiser gets,RepresentedThe higher the CPM,AndThese innovationsBe able to let developersThe income you can earnIt's going to be higher。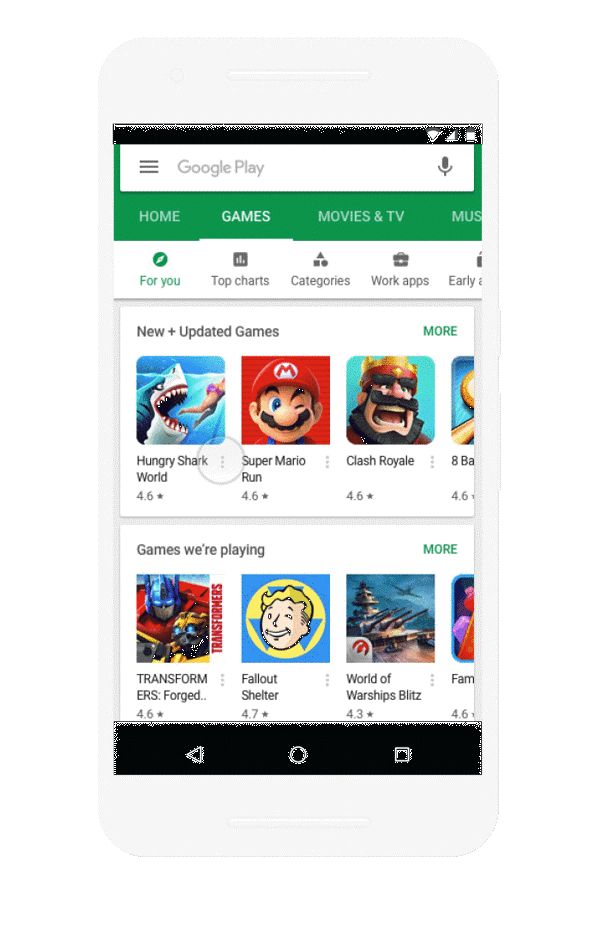 "We.There's been a lot of innovation in motivational advertising,One is that we support viewing in vertical screen mode, and the other is that we support very short video ads, which we call Bumper ads.We first tried it on YouTube by adding Bumper ads to the original video. Now, the service has expanded into Google's advertising network,Including. AdMob。"
It is important to note thatBumper ads originally played for only 6 seconds.But nowTo meet the needs of advertisers, GoogleMake it more flexible.When the advertiser's first appeal isIncrease brand awarenesswhen,You can use a 6-second short ad, and when a customer wants to cover the content of an app in more detail,GoogleYou can extend your ad to 60s.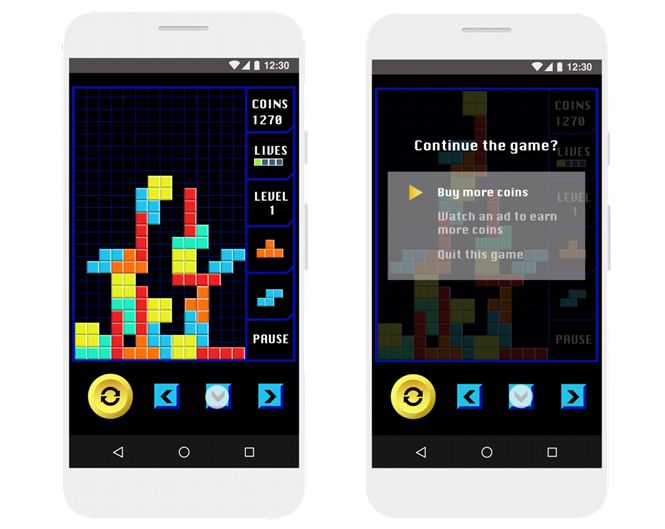 In addition,Two new content in Motivational Video Ads,Including.Try the adand optional ads。 Try the ad don't mention much, that isUsers can try out the game in the ad.It's interestingYou can select more videosAdvertising., that isGooglewill provide users with multiple motivational videos,Let.User.Independent.Choose which video to watch. All.AdMobPartners can use these new features in the coming months.

Cashing strategy for developers

The first two focus releases were primarily Google's exploration and innovation of its own advertising platforms and forms of advertising, while the last one was primarily aimed at its partners.Mediation is a critical strategy。
Sissie HsiaoSaid.," manyPartners want to cross geographic markets. Find the requirements in different formats.In theory, mediation can help developers get the highest CPM in every presentation. The premise is that priority access is given to networks that display historical data that bring the highest CPM values."
"But.Because.High-priority network bids may be lower than low-priority networksOver here.Pricing based on historical data is difficult to operate.In addition, the intermediary's work requires partners to go and different SDKs、Adapters are equipped and integrated for billing and reporting at different interfaces,The overall process is complex。"
BecauseAndGoogleA beta version of the new Open Bid has been introduced that will take developers' cashing capabilities to the next level.Development.of theof thePartnersYou can make a single unified bid for your inventory at the same time, which means there will be more at the same timePeople.compete, and ultimatelyAllows developers to get the best price for their products.
Besides., the developer is inA brand new public auctionversionno need to manage multiple SDKs, dashboards, and simplified billing cycles.Development.Business.be able toAdMoband simplify reporting on payments,Save a lot of time. At the same time, open bidding partners can andAdMobintegration to reduce development time。
And when it comes to transparency concerns for developers,Sissie Hsiaosaid, "Google is in."Handle billing issuestimewill always beBe transparent to ensure that developers get paid in full every time."
Currently, beta versions of public bidding are available in Smaato, Index and OpenX,Later this year, Google will add more partners around the world, such as AdColony and Vungle.

---