Google. Dry! What is a text ad?
For more exciting, please click on the blue letter above to follow us!
As the name implies, text advertising is composed of text ads! This kind of ad, while simple in form, has a significant effect, and text ads can show them your business information when they search for such products or services on the Google Search Network.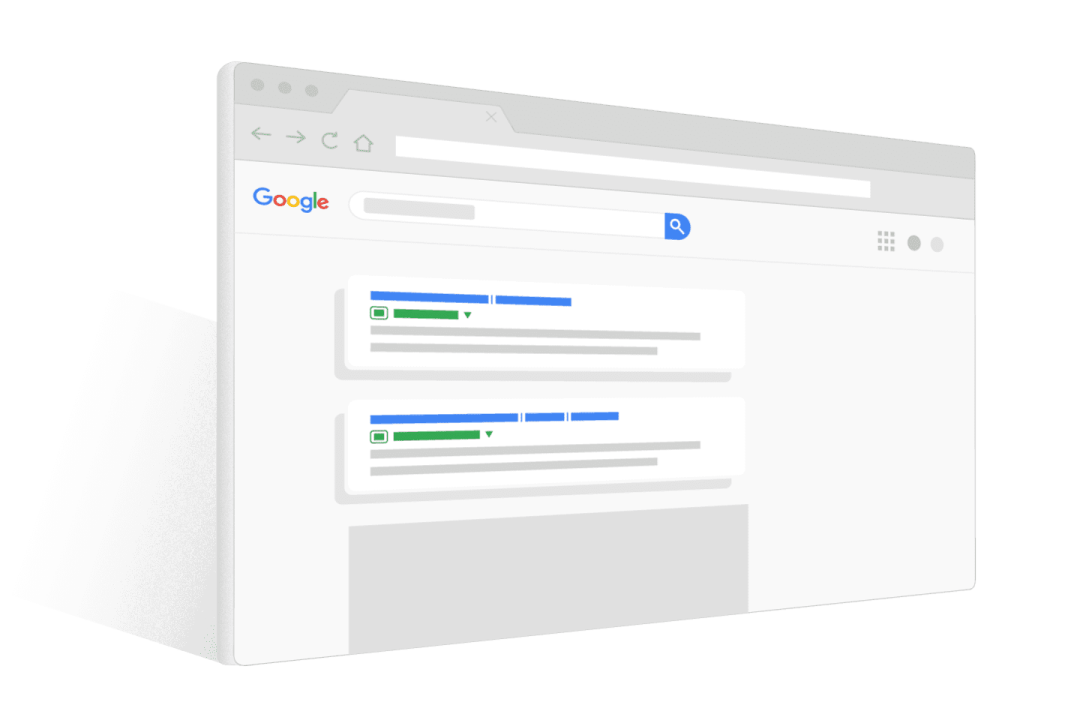 In order to effectively attract potential customers, text ads should be done.The information is informative, relevant and engaging.。 Text ads can be said to be the face of the business, so it's important to show the right content to the right customers.
What are the components of text ads?
Text ads on the Search Network appear above and below Google search results. To create a text ad, you'll need to enter a title, URL, and description of your ad content.

What users are most likely to notice is the title text of the ad.
Details:
You can fill in up to three title fields, each with no more than 30 characters. The first two title fields are required and the third is optional.
Consider clearhow how longer titles might be wrapped on mobile devices, with vertical lines between the title fields (""""""""""""""""""""""""""""""""""""""""""""" separated.
Tips:
You should include at least one keyword in the title: The keywords in the ad text indicate how relevant your ad is to what the user is searching for. For example, if you list "Mountain Bike" and "New Bike" as keywords, you can use Buy a new mountain bike as one of the ad titles.
Description of the ad content.
Two ad content description fields, each with no more than 90 characters, are used to highlight the uniqueness of your product or service. On mobile devices, Google Ads optimizes your ads to show the best-performing text because of limited space.
Tips:
Emphasize the unique benefits of your business: free shipping? A wide variety? Please tell us wide! Show products, services or offers that make you more competitive.
Add prices, promotions, and exclusive offers: People often use Google Search to find information and process transactions. Therefore, the information needed should be provided in due course to help them make decisions. If you offer limited-time discounts or have exclusive items on hand, why not take the opportunity to advertise?
Easy for customers to take action: Are you marketing your product or promoting the service? By adding call-to-action terms such as buying, calling now, ordering, browsing, registering, or asking for comment, you let your prospects know what to do next.
The URL section shows your website address. When users see the URL, they'll have a rough idea of which site they'll be on when they click on your ad.
Tips:
Make sure your ad matches the content of the landing page: Check the page (that is, the landing page) that you'll jump to when you click on your ad, and make sure it contains the promotional information or product that your ad advertises. Users may leave your site if they can't find the information they're looking for.
Optional fields:
You can add two optional path fields to the display URL. You can enter up to 15 characters per field. When users see the path field, they have a rough idea of what they'll see when they click on your ad.
If the final url is www.example.com/store/us/newmountainbikes, you can enter the words "mountain bike" in the path field so that the ad will be displayed at www.example.com/mountainbike.
This is Google's text ads, do you understand?

Well, that's what today's sharing is all about,

More wonderful, next issue see you!

Ali operational difficultproblem answer: Onion teacher.
18530247722 (WeChat Equivalent)
Google Operational Challenge Syme: Manager Liu.
15537386556 (WeChat Equivalent)
Foreign trade business difficult problems answer: Mr. Gong.
13303807056 (WeChat Equivalent)
Third-party service consulting: Jia manager.
18738381813 (WeChat equivalent)
Microsignal: gh_9984034a6ae4.
Twitter: www.yunyaonet.com.
Choose the cloud, choose success!
---