Good business comes out of shouting! Honey Snow Ice City wrote a song that can brainwash a street
The following article comes from Curry Gate The author of Political Rain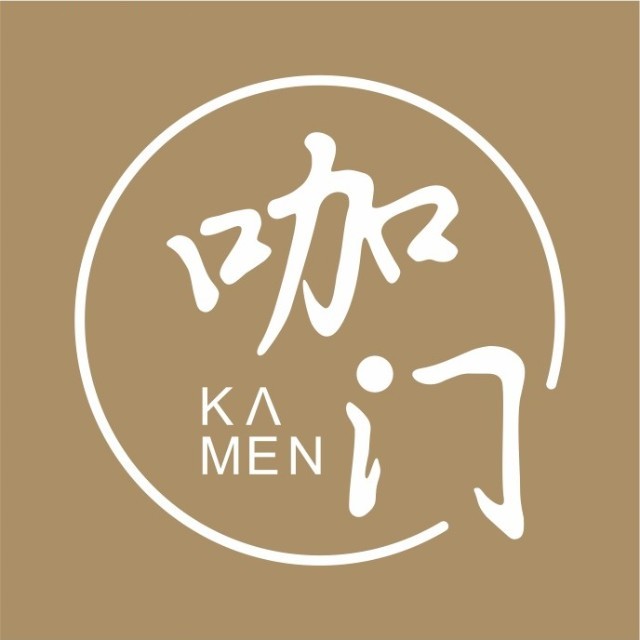 Curry gate
Focus on the tea and coffee industries, pay attention to the new trend of drinks
Source: Curry Gate 
Author: Political Rain
National Day and Mid-Autumn Festival, all over the country a "blocking", many stores have burst the single.

I found that to make business more prosperous, Mi Snow Ice City, CoCo and other brands have used the "shout" method!
National Day hot selling specials, today to chat about sound marketing.
Honey Snow Ice City issues theme song, brainwashes a street
These two days, the commercial street downstairs of the community is very lively:
First, a honey-snow ice city played an uninterrupted dialogue between men and women:
"Michelle Ice City stores have exceeded 10,000, and new products have been launched..."
After the advertisement broadcast, uninterrupted interspersed with "I love you you love me, honey snow ice city sweet honey" theme song, listen to 3 times immediately in the mind of the magic flip, can not stop.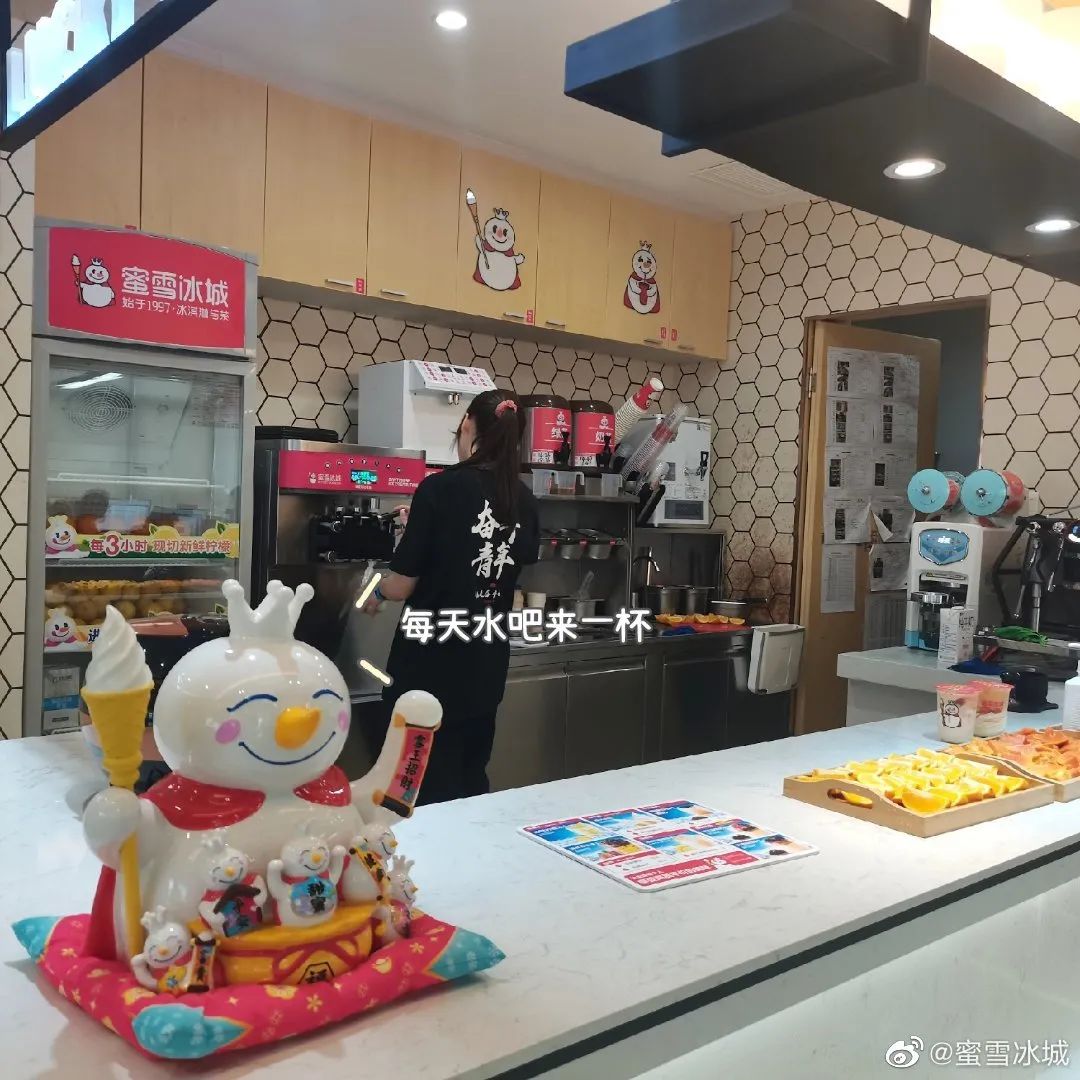 Honey Snow Ice City store map

Photo credit: twitter.com/HoneySeed Ice City
On the left side of the city is a shop selling Sichuan duck brain shells, playing every day in authentic Sichuan dialect: "The authentic duck brain shell from Sichuan, the real halogen, fresh not overnight..." - first of all, whether the duck brain shell is "authentic Sichuan flavor", but listen to this accent will be believed to be very authentic.
On the right side of The Snow Ice City, is a restaurant that lasts half an hour of gongs and drums every day at 5 p.m. and is crowded with people as soon as it opens.
The combination of the three stores forms the highest tide of the entire street, attracting at least 80% of the eyes and traffic - you can see how important it is to shout.
Recently went to CoCo order, I was also attracted by the store partner's "screaming".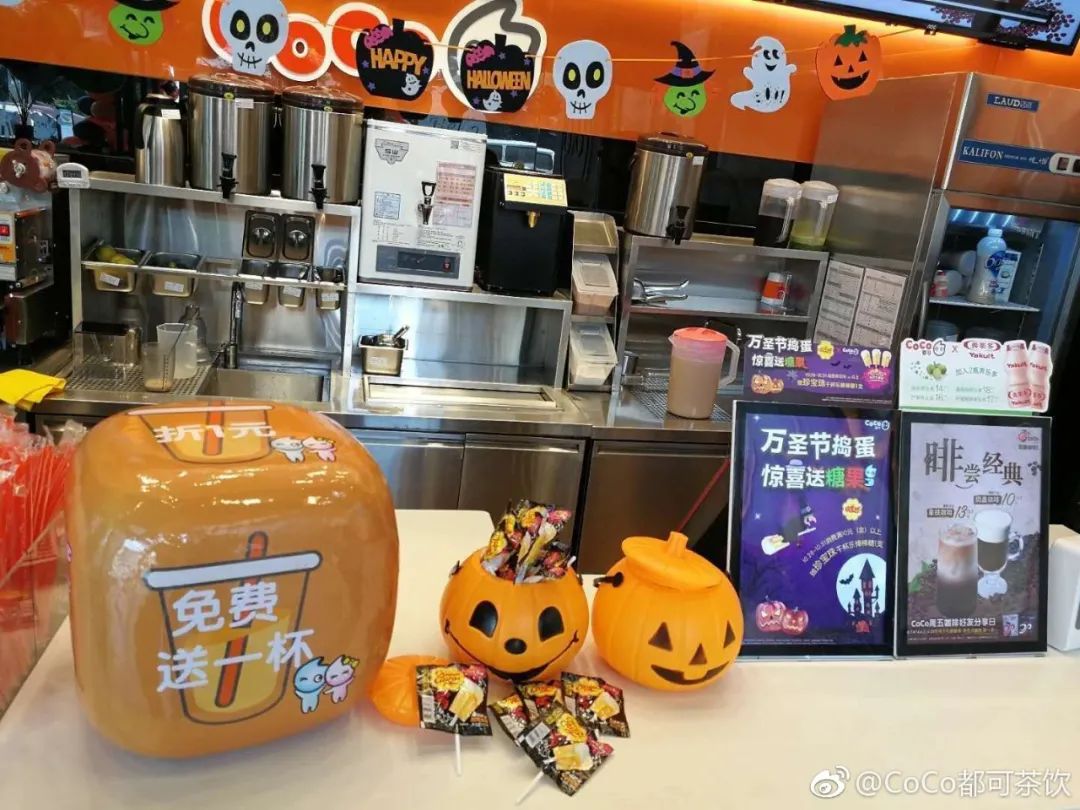 Photo credit: Weibo @

CoCo is available for tea
Noon peak past the order, partners will shout "welcome to", leave the shop together shout "goodbye", after the order and partners loudly broadcast "XX is in production" ... Gives you a feeling that you are being watched and valued throughout the process.
National Day holiday, and to the beverage store performance sprint, I found that the emphasis on the use of sound as marketing stores, business will be more prosperous.
The effect of sound marketing, second only to the "face value"?
Intel's "lights, waiting lights, etc."
Song Hui-joo sings the step high "Darling Darling" theme song;
When you open cool dog APP, that's hello, cool dog...
These sounds, do you look at the text can follow the hum?
It's the magic charm of sound
The study shows that among the information obtained from the outside world by various sensory organs, visual information accounts for 60%, auditory information accounts for 20%, tactile information accounts for 15%, taste information accounts for 3%, olfactory information accounts for 2%.
Among the information obtained from the outside world by various sensory organs, visual information accounted for 60%, auditory information accounted for 20%, tactile information accounted for 15%, taste information accounted for 3%, olfactory information accounted for 2%.
In other words, sound is the second most attractive stimulus point after the eye. When the design and pattern of various styles become more and more different, and the consumer aesthetic fatigues gradually, attracting attention with sound becomes a new marketing tool.
Some time ago, when Magpie Tea launched raw coconut products, the magic song "Good Coconut Good Coconut" soared in popularity, ranking 3rd in its B-station all-video playback hot list.
Magic ads for hi-tea coconut products
Photo Credit: Magpie Tea Official
Marketing with sound has been popular in various fields for the past two years.
On social platforms such as Jiyin, a video style called ASMR appears. ASMR is a description of perceived phenomena, such as chewing chips and eating crispy fried chicken, which relaxes and makes people feel comfortable, and the factor behind these psychological and physiological phenomena is "ASMR".
In August 2017, IKEA launched a 25-minute ASMR ad. In the video, a gentle female voice in the dormitory bed, cabinets, lamps and other items to explain, at the same time, the girls continue to rub and stroke these things, making a variety of fine sound.
Screenshot of the IKEA ASMR ad
Photo credit: Twitter.com/Sound Hostel
Although the girls in the ad did not appear positively, the ad has spread the texture of its products to consumers through stereo sound.
In this way, the ad received more than 2.36 million youtubes, with IKEA in-store sales up 4.5 percent year-on-year and online sales up 5.1 percent year-on-year.
Similarly, some marketers have done research, in the supermarket selling high-end wine areas, mozart or Bach classical music, wine sales will also increase.
The music of coffee shops and the shouting and selling of tea shops are all important means to arouse consumers' shopping impulses. It's like a crackling sound when you open a Coke, 10, making people feel the ice of soda.
Do a good job of sound marketing, drinks shop to do what specific action?
How does a drink shop do a good job of sound marketing?
1, the use of "sound memory", do enough attraction
BMW's 2014 M5 model uses speakers to amplify the vibrant engine sound, even when the sound system is turned off, in an attempt to enhance the sporty feel of the model.
A sound is a memory, and when such a strong symbol is enough to impress people, attraction arises.
In the summer of 2019, The Horse Cello conducted a three-month travel experiment: inviting travel enthusiasts from different professions to record the sounds of attractions they heard during the tour at online red-carded shrines around the world.
Of these, 100 sounds were selected and randomly played to office workers in the elevator. Imagine this scene
In office elevators, iceland's melting ice, the bells of Europe's ancient churches, the wind of Mongolia's vast grasslands, the camel bells of the Moroccan desert, the impromptu performances of American street bar artists... Do you want to arrange a holiday to card right away? This is the sensory stimulation of sound.
2, selling content, to have a strong interest
In ancient times, hawkers who walked the streets and drank, the description of the product has vivid metaphors, some voices mobilize people. Now the singing of a very high degree of earthy taste called "Gangnam leather factory closed down", memorable.
It can be found that mind-nosed selling, have a strong interest.
Very good at selling new time, will add a lot of modifiers to the sound:
See couples go with each other, will say handsome beauty, couple package to a cup;

Older female customers, will shout "red soy milk tea, sweet honey ah", "come to a cup of fruit tea, good mood all day";

When the flow of people is particularly large, they will shout "the boss is not here, the loss of big sale, the whole special price, buy one to send one" and so on.



In addition to language, there is dress up, the new time of the caller also has a special dress, the collective half-on clown props: balloons, single pages, drinks and so on.
Photo credit: Weibo-New Time-To-Day Official Micro-Blog
Hear, remember, enter the door, hollow out the mind to attract consumer attention, to complete the entire process of being attracted.
3, with classic melody, to create a brainwashing song
Honey Snow Ice City's familiar brainwashing theme song, melodies derived from an American country ballad, "Oh, Suzanne." This song, almost everyone who learned a little musical instrument as a child will practice the track, as familiar as "Two Tigers."
As a result, the song was adapted by Honey Snow Ice City, and once played, it was brought to life by familiar melodies after 90. After all, music is more popular and more popular.
4, do the play to do "full set", the atmosphere is also important
Cheerful music, super loud and attractive selling, warm and timely service language, is the sound marketing of the "combined fist", so that consumers can not help but follow into the shop.
But observe some stores in The Snow Ice City and Guyuan, which are filled with new product events, dense marketing posters, exotic and attractive cartoon-shaped puppets, and sounds to further create a hot-selling atmosphere.
Dolls in front of the ancient milk tea shop

Photo credit: Twitter.com/Guyuan Tea
The essence of marketing is to grasp human nature, and sound, impressed by the dual dependence of physiological stimulation and psychological adaptation.
This marketing idea is worth trying!
Tips:
This article
by
Curry gate
(ID: KamenClub) authorized reprint, reprint please contact the source.
:: FBIF Contributions and Business Cooperation, Contact Bobo (WeChat: fbifmedia1)


/ FBIF Food WeChat Group /
Let professional people get together, 8w plus food people have joined!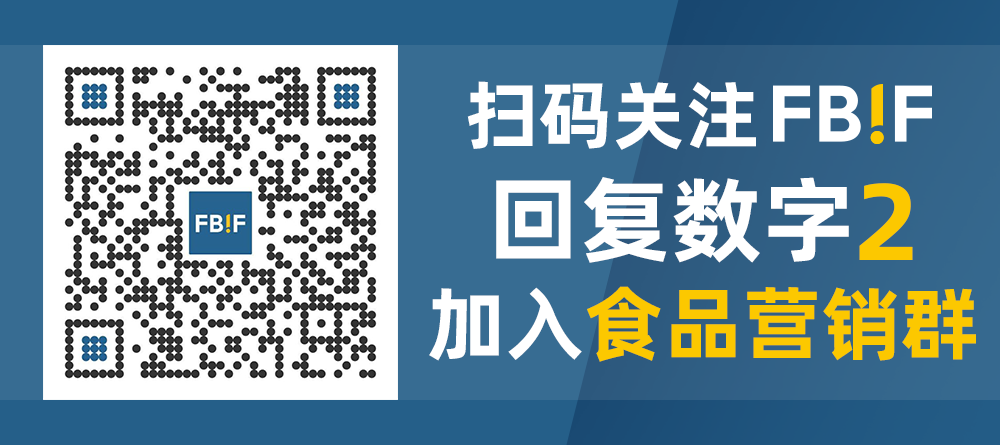 ---