Foreign trade dry goods . . Overseas social media marketing strategy for 2020 (including multiple social media tool downloads)
One-stop solution for cross-border brand marketing
Phone:18515697258 (with WeChat)
QQ:2573234826
Long press to identify QR code attention, understand consultation!
It is well known that social media marketing is a very widely used term, including many platforms and marketing techniques. It can simply be defined as using social networks to promote your brand, products, and services, and achieve your marketing goals. This includes the entire marketing goal such as conversion, website traffic, brand awareness, and so on.
Let's take a look at some of the best social media marketing platforms in the world and how best to use them.Of the hundreds of social media platforms, only a few occupy the entire social media marketing landscape.
Instagram is one of the most popular social media platforms, although it doesn't have the same large user base as Facebook. However, it has more than 1 billion monthly active users, which does put a lot of pressure on Facebook.
In addition, Instagram is the preferred channel for a variety of marketing groups, with two-thirds of marketers choosing it. As one of the most versatile social media marketing platforms, it offers a variety of content formats and sales options.
Marketing Tips:
Create and optimize an Instagram account.
Create an avatar with a brand image, preferably LOGO.
Describe the brand story and provide contact details and links to the website.
Select an identifiable and searchable user name.
Try posting different types of content, such as posts, stories, IGTV videos, and live videos.
Increase sales conversions with shoppingable posts and stories.
Create an Instagram store.
Use popular industry tags in titles to reach a wider audience.
Create your own brand or campaign tag to raise the level of your Instagram campaign.
Try influencer marketing and experiment with different types of brand influencers.
Use user-generated content and use policies to encourage users to create original content.
Learn about your audience's interests with Instagram's built-in analytics tools.
Decide on a release strategy and schedule the release.
Use Instagram Highlights to flag important information and display it on your account profile banner.
Operational content:
Teaching videos, hacking techniques and DIY tips are popular on Instagram.
Instagram is a visual platform, so high-quality, beautiful images will immediately get users' attention.
IGTV and live video can be used to conduct interviews and questions.
Memos, GIFs, and other humorous posts also have a dedicated audience on Instagram.
YouTube is the world's largest video search engine and video sharing platform. Moreover, as a video platform, it also has the attributes of social media marketing platform.
Video is the most engaging form of content, and the types of videos are very diverse. And, if used right, YouTube will be the best platform for sharing video content.
Marketing Tips:
Research keywords in depth and choose the best keywords as your goal.
Optimize YouTube lists, video titles, and video descriptions with relevant keywords.
Use the eye-catching video title and video description.
Always add CTA buttons to your videos, descriptions, and sections about YouTube channels.
Add a video description of the site link and your profile to visit your website directly.
Integrate with other social media platforms by using social media icons and links.
Reach a larger audience with influencers on YouTube.
Cross-promote your YouTube videos on other platforms.
Optimize your videos, titles, and descriptions of mobile devices.
Operational content:
Any kind of medium- and long-length video can be posted on YouTube.
Tutorials, unboxing, product reviews, etc.
YouTube is also a promotional brand story.
Facebook is the world's largest social media platform by number of users. It has more than 2 billion users and is growing.
The launch of Facebook's business function has transformed it from a social network into a mature marketing platform. Any company with internet influence has a Facebook business page. In addition to channeling your site, Facebook has many ways to market.
Marketing Tips:
Create your Facebook Business page and optimize it.
Select the most relevant business category.
Create a custom URL that represents your brand and is memorable.
Add a CTA button at the top right of the page.
Provide all relevant business information, including your contact details and website links, on the business web page.
Survey your audience with insights from your Facebook page.
Use chatbot solutions to greet page visitors.
Use Facebook ads to target specific people.
Operational content:
Short video posts.
Posts with pictures work better than posts that use only text.
Use the emoji emoji to highlight the content of the article.
Try live videos and stories, which are popular on Facebook.
Twitter is different from several other social media marketing platforms because it started out as a text platform.
Unlike other visual-focused platforms, Twitter's power lies in short, straightforward, and frequent tweets. It's very dynamic, and if you want to use it for marketing purposes, you need to increase the frequency of publishing.
Many brands, influencers, and marketers use Twitter to reach a large audience and market it them themself.
Marketing Tips:
One effective way to do Twitter marketing is to keep tweeting, or you'll lose the interest of your audience.
In addition, regular tweets are best posted at the best time on Twitter.
While the platform has traditionally been text-based, using images in tweets can attract more attention.
Use Hashtags to find and use relevant hash labels for more attention.
Optimize your Twitter profile by selecting the appropriate profile, cover image, and user name.
Write an interesting bio description of your brand and what it stands for. In addition, please add links to your website and links to other social media accounts.
Start user forwarding.
Twitter is the best platform to engage in social media discussions on hot topics.
If you share topics related to people or brands.
Operational content:
Short, frequently updated updates or anything that happens to your brand.
Humor Twitter messages, emoji packs, jokes, and anything smart.
Useful industry information.
Questions and answers.
Suspense ads or links to content on other platforms, such as your site.
LinkedIn is not so much a social network as a professional network, but it is also an excellent platform for B2B marketing. Platforms such as Instagram and Snapchat can be fun for individuals and have an advantage in B2C marketing, but LinkedIn has an advantage in B2B marketing.
This is a platform for industry experts to share their opinions and information on current topics. LinkedIn is also an important leadership platform for B2B enterprises.
Marketing Tips:
Create an impressive introduction that gives visitors a good first impression.
Create an appropriate company profile that describes your business, products, services, and more.
Use keywords.
Use LinkedIn groups and join them.
Operational content:
Information articles, consumer analysis, etc. on hot topics in the industry.
Insights, thought leadership, and more.
Reports, studies, essays, etc.
The scope of social media marketing is undoubtedly broad, and social media marketing cannot be carried out on these platforms alone. The social media platforms mentioned here are among the largest and most influential in the world.
Just keep in mind the golden rules and develop strategies for each platform, and social media marketing can also be successful.
A collection of foreign social media tools
If you are planning to develop overseas marketing
Then these resources are perfect for you
The following tools are Android installation packages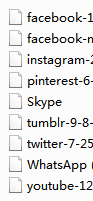 Pay attention to the public number
Backstage reply to social media tools is available
If you need additional foreign trade resources
Also welcome backstage message to tell the editor-in-chief Oh
The content of the article is reproduced from the Fuku step forum
The origin can be found in reading the original text, encroaching on the deletion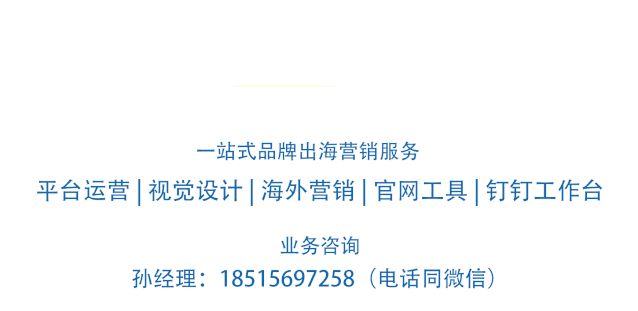 ---