2020 Brand Out to sea . . What should social media marketing do?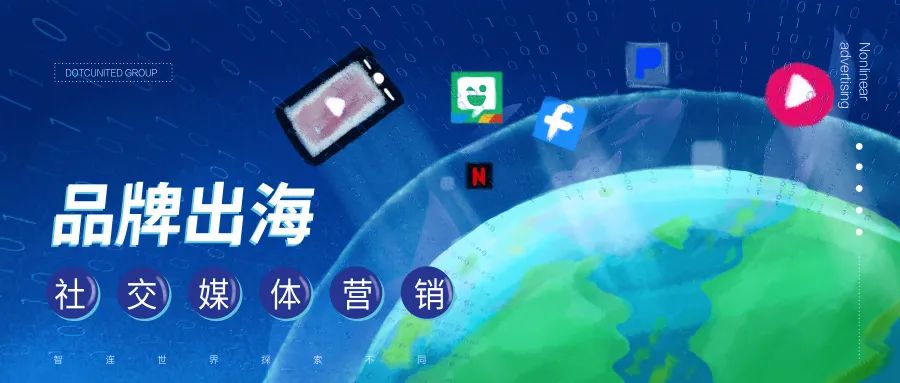 How do I define overseas social media marketing?

The term social media is widely defined as the creation, sharing and exchange of their views and experiences on virtual communities or online platforms, and corporate social media marketing, in the form of social media, through a variety of content and consumer communication, through a unique media environment to break the traditional media communication.

Today, billions of users around the world are using social media, wherever users go to advertise, so advertisers have transitioned from traditional media to social media advertising, social media has become a channel of advertising, linking consumers and the advertising industry's corporate advertisers.
Corporate advertisers in social media marketing communication, can spread the brand, shape word of mouth, can also directly channel sales, and direct interaction with users, the development of the Internet these two decades, social media has been the best Internet communication channels.
So how should companies use overseas mainstream social media to promote their brands or products?
Anyone who has been exposed to social media overseas should know that we often see branded ads on these social media. Like Facebook, Google, as the mainstream digital advertising channel, has long been regarded as the traditional marketing channels of foreign brands, very popular with advertisers. Here's a look at FACEBOOK channels as well as INSTAGRAM.




FACEBOOK
 Most people who have access to social media overseas first learn about Facebook, but the book really brings the book to the early history of Facebook The Facebook Effect Very few people have seen it, what about the people who have seen the film The Social Network? Estimates are not much.
Build Facebook groups hierarchically around core audience interests 
The key to social media operation is to create a space where users can communicate with each other, promote participation, get rid of the dilemma of one-way marketing, and avoid the use of a large number of violent hard-and-wide damage to the image of the brand in the user's mind.
Build different Facebook groups hierarchically for different core audience interests. For specific brands, secret groups can be an effective way to create a unique atmosphere and build relationships with users, especially in the context of new product launches or special promotions. Team members, because there is no publicly visible difference from the outside world, are more free to share ideas and are more active.
Facebook groups are also a good place to test new plans, such as live video events or giveaways, because they're usually more interactive than your fan pages, so you can try to say that the new plan looks at fan feedback without worrying about the plan being inadequate. Many group members see themselves as part of the community, and when officials reveal new and imperfect ideas to them, they are not only willing to give positive opinions, but also feel the trust and authenticity of the authorities.

In addition to Facebook, Facebook's social products, which have more than 100 million monthly active users, include Whatsapp, Instagram, Messager, and the social empire.
The purpose of a business doing Facebook is summed up in four purposes:
Open the enterprise home page, the corporate brand image to show more users; 
Facebook group marketing to reach more accurate people; 
Facebook ads are delivered accurately to enhance brand awareness; 
Open a Facebook store on the homepage to show products to more consumers. 
Facebook's operations are less complex than corporate brand exposure, traffic and transformation, user interactions and services.
Facebook Pages don't work as well as they did in 14 or 15 years, because most young people may now prefer To instagram, Snapchat, and Facebook is more like QQ, and a lot of people do, so I have to have that the rate of interaction and time spent on Facebook is decreasing. Of course, this is the situation in Europe and the United States. Facebook's growth in India, Egypt and other countries and regions in Southeast Asia is much better than in Europe and the United States. The effect of digital marketing in these countries is still good, these countries have a lot of potential to develop and market opportunities.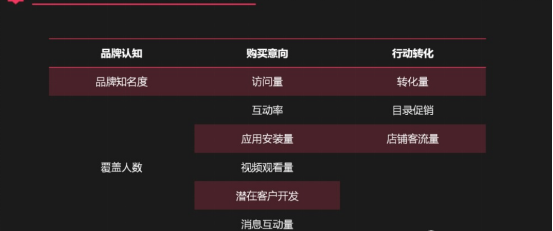 DUG feels that Facebook's greater role now lies in its huge user data and precise ad delivery, which can be delivered not only on the Facebook platform, but also on Instagram, Messager, Whatsapp, Audience Network, and on this page for detailed audience analysis: https://www.facebook.com/ads/audience-insights/people.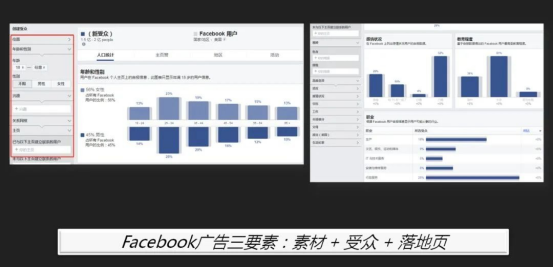 Here's a reminder that Facebook recommends different people for each marketing target ad!

For example, you choose to advertise for brand awareness purposes, then Facebook recommends is often point like people, and often click on the URL, the intention to buy will be divided into another audience pool, the same reason, through Facebook ads have purchase behavior people will be included in the audience pool of conversions, do not think you can attract conversions by serving coverage ads, it is almost impossible! Conversion ads are the most expensive because they're the cheapest and second most visited.




INSTAGRAM
Instagram is home to a large number of Internet users, with photo streaming as the carrier, is a great brand marketing promotion.
Create a label for Instagram that fits the core values of the brand
Create a short, easy-to-remember brand label around the value of your product that will bring people of common interest together in your community and encourage interaction. The core purpose is to tell the user that you are not simply selling a product or service, but that you are passing on a value or lifestyle.
Herschel Supply, for example, offers travelers a popular brand label, "welltravelled." They encourage users to share photos of their products while exploring beautiful corners of the world. This strengthens the brand's image in the user's mind, is conducive to improve the user's recognition of the product, thereby increasing sales. Focus on shaping its brand, the next decade can be expected to be the era of brand out to sea.
Because Instagram's interface is simple, and Bio has links inside, and the flow of pictures is intuitive, tagged, Tag others, so his online red platform attributes are better than Facebook's, compared to another social platform with hundreds of millions of users Pinterest, Instagram is better than it is A little more social attributes, messages, friends, can also send private messages in Ins communication, but also small-scale group building, pictures are not as many as Pinterest inside, there is a unified style, for users, Instagram shows everything just good, not too much.
The operation of the home page on Instagram, the most critical is the high-quality unified content output, with regular giveaway activities, as well as through the cooperation with net red, the fans will be directed to the home page, of course, hashtag is also very important, it is actually the classification of content, Ins search is also based on personalized recommendations, you browse which tags of the content, and which posts interact, search inside will give you recommended relevant content, This is actually a great source of content exposure.
Many corporate brands are keen to work with Ins, which can be as much as hundreds of dollarsAnd the domestic e-commerce platform, and the red people to cooperate is a thousand people,Net redFans are also different, if net red cooperation belt does not come traffic and conversion, just "exposure", why not take this part of the budget to do more accurate advertising, covering a fixed target population, back and forth display, so that brand exposure is not more effective?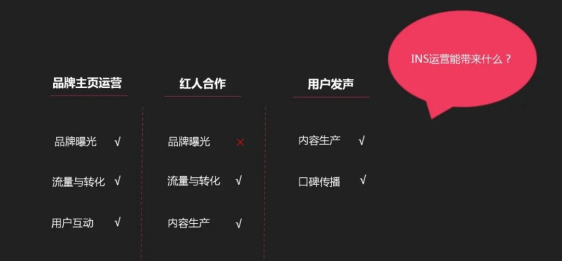 Facebook andINSTAGRAMAudience differences
FACEBOOK:

The three types of audience targeting
Core audience
According to the product positioning country, gender age, interests, behavior, etc
Customize your audience
Target or exclude people you know: a list of people or older users who have used apps
A similar audience
Find more audiences that are similar to the high-quality users you know
FBSuitable for the target audienceAdvertising.Platform.,The advantage of paid advertising is that it is highly targeted and highly relevant to consumer preferences, and is more effective than exposing advertising to non-major customers.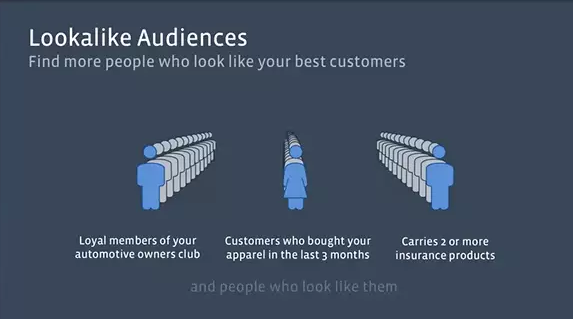 Instagram:

Before you decide to run an ad, there are several factors you should consider in advance:
Crowd stats: Is your audience target consistent with Instagram?
A survey by the Pew Research Center, a US pollster, shows Instagram in second place with a high score of 72%, and instagram's use among teenagers is not to be ignored! Instagram's audience is already around the world, with insights showing that more than 80% of Instagram users are made up of people living outside the U.S. As of 2019, The countries with the most Instagram users are the United States (121 million), India (71 million) and Brazil (64 million).
The higher education industry is in

 Instagram had the highest participation rate, at 3.39 percent. This was followed by the sports sector at 2.28 per cent and non-profit organisations at 2.14 per cent.


Topic: Does your audience talk about your industry/product/service on Instagram?
Facebook surveyed 11,000 young people aged 13-24 and found that the most popular topics on Instagram are fashion/beauty, food, movies, hobbies, music, which is not a fully comprehensive list, but before delving into Instagram ads, I recommend doing some homework on these most-watched topics.
Increase ROI for social media advertising
Social media ads such as Facebook and Instagram have become an important part of online advertising, and the competition for paid social media advertising is intensifying, with marketers at many companies increasing their social media advertising budgets. According to research, one in four Facebook brand pages is now using ad serving to promote,FacebookChannel.Advertising already accounts for 23% of total spending in the U.S. digital advertising market.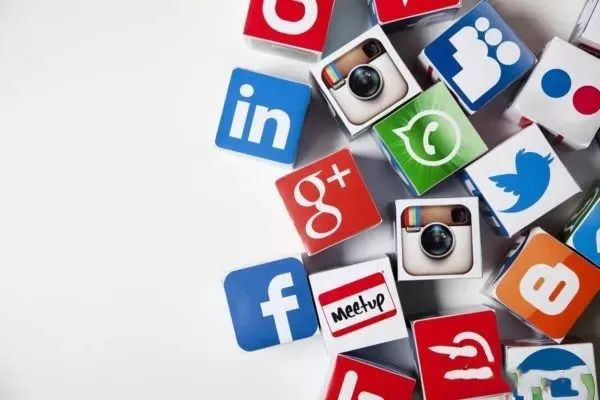 It's important to understand and target the right audience and define your goals and metrics.Audiences are the people in the crowd who are most likely to be interested in your product or service.Understanding your audience is key to increased engagement.Each campaign should target audiences based on interests, careers, competitors, and previous interactions with your brand.

However, many people have put in the mainstream channels have passed the traffic dividend period, the purchase cost is getting higher and higher, in addition, with the Internet content form from text to pictures to short video-based migration, fragmented consumption habits and fierce competition for user time led to the user's attention time is shortened. Rising buying costs and declining user attention limit advertisers' return on investment (ROI). In such an environment, it is quite important to choose an effective delivery platform.DotC United Group's trading platformWith 10 billion levels of owned and three-party traffic worldwide, it is also a pioneer in programmatic marketing. Provide customers with one-stop performance marketing solutions (pay-per-effects), through big data extraction, analysis and prediction, combined with optimization algorithms, letYoursEvery budget becomes more accurate and efficient.
written at the end
At present, in addition to FACEBOOK, INSTAGRAM, YOUTUBE, GOOGLE, these major traditional advertising channels, to TIKTOK (overseas shake) as the representative of short video ads, streaming ads have launched a challenge to the traditional sense of social media advertising, for advertisers, which form of advertising can bring the greatest promotional effect to their own brands or products, need to be based on brand attributes, Product realization attributes to select matching channels for brand exposure to maximize ROI.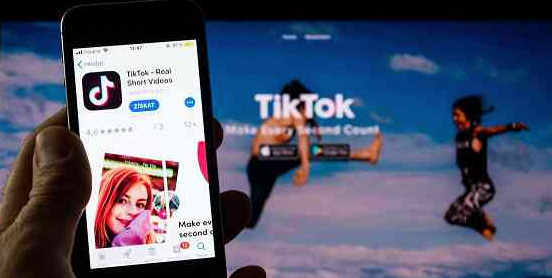 More ads at home and abroad, product realization and other issues, welcome to consult DotC United Group!
DotC United Group, or DUG for short, is committed to creating world-class platform products that make globalization easier with technology, AI algorithms, and mass data to address Marketing's entire chain of pain points.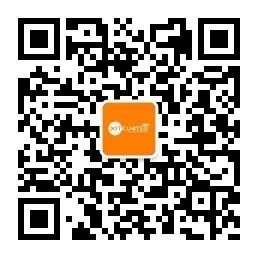 ---