Facebook Ads Million Marketing Cheats. Must-see dry goods!
If you're actually running Facebook ads, here's a look at some of the frequently asked questions about Facebook ads that might help you.

About this article, you can also put this article's question and answer, collect, as your company's new training materials.
Enjoying~
 1 
Q: What is FB's charging mechanism?
A:Most advertising targets are charged by CPM and .CPC, a small number of advertising targets can be charged by CPS or CPA (video 10 seconds view).
 2 
Q: Will paid choices also affect ad performance?

A:No, your selection does not affect the average cost of a single optimization event.
However, when running at a constant speed, it may affect the budget usage rate adjustment for your ads.
If you choose to pay for events that occur more frequently, such as impressions, budget usage rate adjustments are usually smoother.
Choose to pay per impression so you can spend your budget evenly and get the best results.
Paying for less frequent events, such as app installs, may affect budget usage rate adjustments for ad serving.
Here's why:When you choose to run at a constant speed, your ads run evenly throughout your campaign' run, spending your budget evenly.
The even distribution of the budget is directly related to the time and mode of expenditure of the budget.
If you choose to have more frequent events (for example, impressions), you'll be charged more frequently ("more balanced") and a smaller amount. If you choose to have a less frequent event, you will be charged less frequently and the amount will be higher.
When the frequency of events is uncontrolled and significantly reduced, it is difficult to spend the budget in a balanced balance.
Minimum Fee Bid:When you select this strategy, Facebook will bid for the best possible single optimization event fee, get optimized events for your ad group, and spend a full budget at the end of the day or at the end of your ad group (or campaign) scheduling.
You can also set a Bid Cap, which determines the maximum bid amount we can use to bid.
Target Fee Bid:When you choose this strategy, Facebook will keep the average cost of a single optimization event as close as possible to the target cost you set while getting optimization events for you. This policy applies only to campaigns that target lead development, app installs, conversions, or catalog promotions.
 3 
Q: Why does advertising sometimes work when you budget?
A:Advertising plus budget is not recommended to add too much at once, according to the data of the day, can be divided into multiple budget increases to prevent advertising collapse.
For example, in a fixed-coverage population, you have only 1,000 precise people, and you want to increase your sales by adding a budget, suddenly increasing from 100 to 1000.
That FB in order to spend all your money, you will go to grab new people, that part of the new crowd is not necessarily your precise audience, which will lead to your optimization direction, and eventually lead to the collapse of advertising.
Therefore, it is recommended to copy the group.
Copying ad groups, specific methods, suggests that you can read this article.How do I find a target audience within a Facebook ad? 》
 4 


Q:

How many times do you add a budget that day, and how much is appropriate?
A:
To see exactly how the data changes, if the data rendering is what you want, that's no problem.
Q:
An ad, without any factors moving, the first day, the next day the data presentation is very good. The third day suddenly hung up, what's going on? 
A:
Objective factors: Ads circled to the group of people to run each day is not the same, different times of the day on the FB active users are not the same.
Subjective factors: FB reach users even if it is a precise audience but they see this ad every day when the situation, mood and so on are different, this will also affect your day's data conversion.
Therefore, the initial launch of FB is very unstable, FB will only launch the learning stage of this statement.
FB's optimization doesn't judge your ad based only on your one-day data, but on recent or three-day comprehensive data.
Q: An advertisement its first few days very good, the back of the explosion, blasted two or three days, this advertisement or not? Give up or what?
A:
Then you can look at your data, whether the cost is within your means, or don't look at the data for a day.
Or put him to stop and reopen an advertising group, paper, materials, audience, etc. have done the appropriate adjustments before running, to see if they can run out of the original effect.
FB advertising, are to see the effect-oriented, through your data to decide whether to adjust on the original group, or open a new group, or give up.
Q: How much is a significant change in the addition of a budget?
A:
In general, there is no problem with a 2-3 multiply. But this can happen from 100 to 1000, or 2000.
Q:
It turns out that there are two time periods when you spend money: day and night, and you don't spend money at noon. Now it's often the case that money is spent after night, or that you don't spend money at noon and at night.
A:
Spending unevenly at a certain time depends on whether the population is active during that time period. It may also be related to the local audience at that time festival activities and so on.
For example: Brazil's carnival everyone will go to the streets to participate in the parade to watch the flower show, etc. , that will have an impact on the local purchase conversion. It may also have something to do with time zone differences. It's recommended that you want to spend consistently to set up your ad account to target your country's time zone.
Q: Tips for improving conversion?
A:
1. The customer from clicking on the page to purchase the order, the whole process is smooth. Whether the payment channel can meet the region in which it is delivered. For example, some places are used to paypal, some places are used to UnionPay payments and so on.
2. From the product point of view, whether my product is attractive.
3. From an advertising perspective, my audience is accurate. Because the more accurate, the higher the conversion rate.
Q: What are FB background optimization rules?
A:
Conversion ads are optimized based on conversion goals set by optimizers and how they are optimized. Adjust your ads in conjunction with the bid system.
A:
Most e-commerce type ads are basically set up in much the same way, mostly in the audience settings and materials.
If it's a delivery technique, try some new versions of FB or new forms of advertising.
For many customers who launch different types of products, such as: IG story, collection, everyone is casting PPE.
Q: What is the relationship between advertising and CPM?
A:
CPM is not the criterion that determines how much an ad is charged, but the quality of the ad affects the level of CPM.
Q: What factor points in setting ads can cause CPM?
Q: Two ads, materials and other aspects are exactly the same, but a thousand exhibition will appear different numerical reasons?
A:
When an ad starts running, it gives A in the circle, and the person in the pool I'm targeting has more of the audience we want to convert to, and his share is higher, so his CPM will be the first point.
If the audience share in this pool that produces conversions is lower, his conversions will be less effective. At this time, the thousand exhibition will be relatively high.
In addition, advertising can not only be based on its data for a short period of time to judge the good or bad ads, but after a period of observation.
No ad is delivered in the first place, and its CPM will reach its ideal value in this industry or in this area.
It is precisely because the crowd is different that the optimization behind it is biased, and this deviation causes the data you present to be different.
Q: Will the ad's poor reviews affect this post?
Too many bad reviews, advertising ratings will be low, FB will give fewer impressions, that thousands of exhibitions will be higher. Why the same amount of money display will be different, is because the machine decided that this ad score is high, give more impressions, a thousand exhibition will be low. On the other,the other end of the day, it's the same.
Q: Is there a chance to change the post after it's sent out?
A:
After the post is sent out, you can modify the post as long as you have editing permissions, but once the post is used for your ad delivery, the post cannot be modified.
Q: What happens when the platform machine learning phase achieves the expected shopping and the conversion getss?
A:
The system shows that the learning stage has been completed "This prompt is only a system judgment, give the ad runner a signal, and will not change anything that the ad serves, is the system prompts the ad may enter a relatively smooth running stage."
It doesn't mean the ad is perfect, we still have to look at the data. In addition, 50 optimization events are our general criteria, but the amount actually required by a particular ad group may vary depending on its specific characteristics and/or market conditions at the time of delivery.
If conversions get worse, you can turn off your ads to optimize your audience to create new ads or copy the same ads or turn on previously converted ads after a while.
Q: How do I extend the product lifecycle?
A:
1. The audience is as large as possible;
2. Test more different materials;
National positioning can be replaced.
Q: How should ads be optimized? (The question has already been mentioned above, combined with the above answers to refer to)
A:
As mentioned in the optimization mechanism, the settings at each level of the ad will affect the direction of the optimization of the ad.
The most important impact at the time depended on: bids, targeting, footage, audience impact on the optimization direction of the ad: objective, coversion, for optimization?
Q: How do I understand and operate by time?
A:
Schedule your ads to run at a specified time and for a specified number of days.
The allocation your ad spends through the day depends on when your audience is active, so will your ad show more during that time period, if you spend more time at a certain time period but don't work?
Measuring ad effectiveness can't just look at a certain time of day, FB's ad system is effective for every impression, accumulating data to measure the direction of the next show.
It is recommended that you can look at the data for a few more days, or if you have been in this period of time is not good other time period good can be timed.
Q: What is a Custom Audience?
A:
You can use your email, phone number, Facebook pixel, or SDK to create and save your ad's target audience.
The Custom Audience you create will be the core audience for your site, and FB can create lookalike audiences based on Your Custom Audience to reach new audiences with precision.
Create a Custom Audience with a minimum of more than 500 data.
A:
Bidding is a number that represents the value of an optimized event that you think is for a user in your target audience.
We will set the bid based on the bidding strategy you choose, which may include raising or decreasing the bid based on the specific bidding situation, which is also known as a "balanced adjustment" bid. (We won't balance the bid until the ad group underperforms or you choose to accelerate your run.) )
If you'd like to get the most out of your budget, we recommend that you choose a minimum-cost bidding strategy. If you prefer to maintain a stable average cost per optimization event, we recommend that you select a target fee bidding strategy.
Q: Will the length of the advertising words have an effect on the thousand exhibitions? How big is the impact?
A:
As long as there are no sensitive words will not affect CPM, but if it is the text on the material, more than 20% of the picture, will affect CPM.
If the ad language is very attractive, to your ad post to bring better interaction or ratings, it will reduce your thousand exhibition.
Q: How to lower CPM promotion conversion?
A:
You can adjust the material, audience, paper these. Increase your ad-related score. In the case of a thousand exhibition is very high, it is not recommended to run ads on a high budget, for fear of advertising collapse.
Through various optimizations, thousand exhibitions are reduced and then increased budget expansion.
If.

Single ROI is very good, a thousand exhibition is also very high, in this case can first retain this advertisement, at the same time to copy or open a new group, try to bring down the thousand exhibition, and then look at the data differences between these groups, decided to stay the group.
When the thousand shows are high and the roi starts to fall, this time the ads can be turned off.
Q: Is it the more expensive the monthly accuracy of traffic?
Q: The same post, the same audience, the same material and the same story in the same campaign, will there be vicious competition?
A:
Competition certainly exists.
But other advertisers will also run those audiences you cast, they compete with themselves better than other advertisers and you, can translate these audiences into their own site users is the key to advertising.
Q: Will the new account and the old account have an impact on the thousand exhibitions?
A:
FB will have a certain rating on the account, from the old account has run the product, the old and new account home page and so on.
Q: Previously launched products because of account reasons to another account to launch, material, audience, scheduling and other factors are the same, why there will be a good data, a data difference?
A:
Each ad starts with a different group of people, and the subjective mood of the group is different. This group of people will influence how your ads perform at the beginning and where they are optimized.
Q: A post comments are positive, and click conversion is very high, the account is also running the same purpose of the old account, why there will be a thousand exhibition high situation?
A:
CPM high is mainly due to your target audience is not accurate enough, it is recommended to optimize the audience or adjust the material to adapt to the audience.
This period is not recommended for an ad run too big a budget, otherwise once the collapse will be very bad, first small budget more ad sets run to CPM down and then to expand.
Q: What is the difference between a series budget and a group budget? If you turn off one group, will it affect the other groups in the series budget?
A:
Series budgeting is to move the level of your ad budget up, resulting in more factors affecting the cost of each ad (targeting, bidding strategy, optimization direction, footage, documentation, etc.).
If, in a campaign, turning off one ad affects other ads only by reassigning the cost of each ad group throughout the campaign, and does not affect anything else.
Campaign plus or minus budgeting does not affect the optimal direction of your ad group, only the cost of your ad for each ad group.
It's the equivalent of budgeting the other groups in the series. If some of these groups have better data, the budget ratio will be higher.
Q: Why is it so high for an account to run any product?
A:
There may be a problem with the account number. At the same time, the various factors of advertising may also lead to a thousand high.
Q: For example, someone else ran a burst, I directly take the details of others and advertising materials, can directly start the amount, the probability of the direct amount is not great?
A:
If it's a blast, the probability must be high.
There are many factors that affect the starting volume of products, such as the account number mentioned earlier, product websites and so on, but the specific or from many aspects to adjust optimization.
Just like there are a lot of explosives on the market, you go to copy, may not be able to sell hot principle is the same.
Q:

Does FB have a check mechanism?

For example, FB already has a video like this, and then a similar one, will a second video be judged to repeat the video, thereby affecting the heat of the video and conversion?
A:
Can't finish, there is no check mechanism.
Q: A and B cast the same product but the material is not the same, cast the same area, the same audience, FB will be based on the post interaction / heat to determine the priority of the post. Even if two posts sell the same product, will FB give priority to the ad that performs well?
If the two ads are for the same person, it depends on which ad has a high bid and a high bid. If the bid is the same, you'll still be the first to post the hot material.
Relevant scores, will affect the display of ads.
In this case, FB's judgment is not based on whether two posts are even the same product, mainly based on the heat of the two posts, data, ratings to determine who takes precedence.
Q: A 3C electronics and a laundry detergent two products audience, advertising budget, etc. are the same, that product CPM higher?
A:
The level of CPM has nothing to do with the properties of the product itself. The factors that affect CPM are related to material, audience, paper, etc.
3C products, such as mobile phones just started to test the part of the expensive people's response is better, so that the later CPM data are more expensive.
And that's not to say that because I'm running a cell phone, it's still expensive. It makes sense that those low-value things are still expensive to run out of CPM.
Q: Will pixels have an impact on a thousand exhibitions? For example, an account his pixel has always been used to run home, that one day I suddenly use it to run 3C, a thousand exhibition will not have an impact?
Pixel is just a data recording tool, if the account pixel has been used to run home, then this pixel has accumulated a lot of purchase of home products audience, and then used to run home will be easier to pay the bill.
In the use of running 3C equivalent to this pixel re-grab 3C products audience, re-accumulate this part of the audience, and the thousand exhibition has nothing to do.
Q: About the pixel has always been running low age group, now run a high age group of old age products, through testing after a period of time data show that the least data of some age groups have been going to the lower age group. Does this have to do with the previous account pixel run low age age?
All I can say is that the best age for the audience of the product itself is the minimum age you set. Because FB is judging ads, not your pixels.
Above!

Public number:Xiaobei's Nightmare (ID: xiaobeishare)
Station B:Little North's nightmare.
Weibo:Little North's nightmare.
Long down the figure QR code attention, you will feel an interesting soul, and each article has a surprise.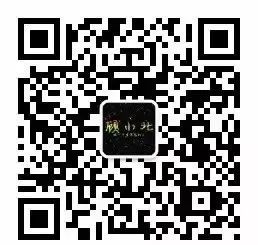 Press and hold the QR code and pay attention immediately!
Think the content is very good, just order it to see it.
---