E-commerce information for the week Google has announced plans to turn YouTube into a shopping platform, challenging Amazon and Ali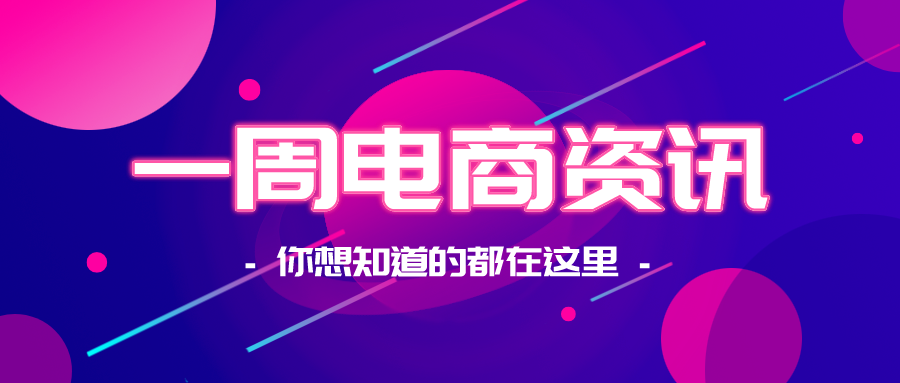 1, Shanghai and Alibaba, Ant Group signed a strategic cooperation agreement
The Shanghai Municipal Government signed a strategic cooperation agreement with Alibaba Group and Ant Group in Shanghai today. After the signing, Shanghai and Alibaba Group, Ant Group will focus on the online new economy, digital new infrastructure, fintech, cross-border business, digital life, cloud exhibition and other aspects of cooperation, accelerate the "three headquarters three centers" construction, increase cloud computing, artificial intelligence, blockchain and other new technologies research and development. (Up-and-watch news)
2, byte beat commercial adjustment, jitter, search, e-commerce, education have changed
Several commercial-related business adjustments are taking place: Jiyin has a new product owner, called Seven; search ads are online in today's headlines and jitters; e-commerce companies are increasing their own, building closed loops internally; and the education business is exploring new businesses such as high school AI classes and small classes. This series of adjustments corresponds to the three most important revenue channels at present: advertising, live e-commerce and education and other new business. (Late LatePost)
3, the United States group review: the company name simplified to "The United States group"
36 was informed that, on October 9, the United States Group review announcement, the company's English name has been changed from "Meituan Dianping" to "Meituan", and has adopted the Chinese name "Meituan" as the company's dual foreign name, to replace its existing Chinese name "American Mission Review", effective september 30, 2020. (36 x)
4, Google announced it was turning YouTube into a shopping platform, challenging Amazon and Ali
Google is reportedly turning its video site, YouTube, into a major shopping destination, making it a rival to Amazon and Alibaba. People familiar with the matter said Google's move was aimed at turning a large number of videos on YouTube into a vast catalog where viewers could browse, click and buy directly. In addition, YouTube is testing further integration with e-commerce company Shopify, which sells goods through YouTube. (Sina Technology)
5, know the online video creation tool, the image can automatically generate video
36 was informed that recently, know online video creation tools. The tool automatically provides video with pictures and motion pictures corresponding to the content through user-provided text materials. At the same time, the tool has a one-click dubbing function, according to the text content of the voice-over, and automatic calibration. (36 x)
6、

Travel food into the National Day hot keyword JD.com supermarket self-heating fast food growth of more than 200%
October 9, EY was informed that this year's Mid-Autumn Festival, retail, fast food travel food has become a consumer favorite. Consumption data from JD.com supermarkets show that during the National Day Golden Week, the turnover of hot fast food increased by 200% Year-on-Year, of which the turnover of hot rice products from emerging travel products increased by 250% YoY, while the daily turnover of drinks and beverages also increased by more than 130% YoY.
In providing consumers with high-quality and preferential prices of products at the same time, JD.com supermarkets also bring expensive to pay, extremely fast delivery and other value-for-money services, to create the ultimate shopping experience. Purchase of goods if the price reduction situation, in the scope of the price protection rules can enjoy the "buy expensive on the loss" service, one-click application for a refund, simple and convenient, so that consumers no longer tangled in the price, do not have to wait and so on. At present, the service has covered almost all commodity categories in JD.com supermarkets. At the same time, the "one-hour" service has also evolved and upgraded, JD.com supermarkets have been on the 1-4 line of several cities delivery time of 29 minutes. (Eu)
Declaring . . The picture comes from the network and the copyright belongs to the original author;

If there is infringement, please let us know to delete!
---