Sina's Q2 ad revenue fell 10 percent year-on-year to $390 million; Disney was Facebook's biggest advertiser in the first half of the year 102 issue of Morketing Weekly

Sort out the . . Rita Zeng

Sina Q2 ad revenue was $392.2 million, down 10% year-on-year
Recently, Sina released its second quarter 2020 financial results, which showed that Sina's second-quarter revenue was $507.7 million, down 5% YoY, while net profit attributable to Sina in the second quarter was $34.4 million, down 36.3% YoY, not in accordance with U.S. GAAP.
Among them, Sina's advertising revenue in the second quarter was $392.2 million, down 10 percent from a year earlier. Meanwhile, Sina's advertising business had a gross margin of 82% in the second quarter, compared with 80% in the same period last year.
Advertising revenue fell in the quarter, mainly due to continued weakness in advertising demand in some industries and the impact of foreign exchange after the outbreak of new crown pneumonia in the country.
In addition, Sina's second-quarter non-advertising revenue reached $115.5 million, up 16 percent from $99.4 million a year earlier. In terms of gross margin, the non-advertising business had a gross margin of 45 per cent in the second quarter, compared with 61 per cent in the same period last year.

In one year, Lego opened 100 Chinese mainland in the city
On October 1st, Lego officially opened its authorized store at the Wangfujing Shopping Center in Nanchang, the first LEGO licensed store in Jiangxi Province and the 200th branded retail store opened by the LEGO Group at Chinese mainland.
In 2016, the LEGO Group opened its Chinese mainland flagship store in Shanghai and the first licensed store in Shanghai the year after. By 2019, the LEGO Group will open its Chinese mainland 100th branded retail store in Xi'an, meaning that in just one year, the lego group has doubled the number of stores.
Earlier, Morketing reported that lego group revenues reached $40 billion in 2019, up 6 percent from 2018.
And, at the time of the new crown outbreak, most companies were more or less affected. Lego CEO Niels Christiansen also said on March 4th that the company would not change its plans to expand in China, despite the short-term impact of the outbreak.
According to LEGO Group's financial reporting data for the year to December 2019, the LEGO Group's retail sales in mature markets such as the United States and Western Europe showed single-digit growth and continued to enjoy strong double-digit growth in the Chinese market, calling China a "strategic growth market". So by 2020 the LEGO Group aims to open 80 more in the Chinese market this year, reaching 220.
Now, in October, the LEGO Group had 200 stores, not far from its target of 220.
How Lululemon is worth more than $40 billion
By 2020, Lululemon will have a market capitalisation of more than $40 billion, and is now the world's third-largest sportswear brand by market capitalisation.
The top two are Adidas and Nike.
Unlike Adidas and Nike's large and complete product layout, the Canadian brand, founded in 1998, focuses on the yoga segment, priced at between 400 and 1000 and known to consumers as the "Hermes" of the yoga world.
In fact, at the beginning, lululemon is just a small shop next to a yoga studio, after more than 10 years of development, only slowly in the North American market, has no less popularity than Nike and Adidas, and access to many loyal users.
Then, with the internationalization of the brand, Lululemon entered the Chinese market in 2013, opening three show rooms in Shanghai and Beijing to test water and foster community. It wasn't until 2015 that Lululemon opened Tmall's official flagship store in China, and at the end of 2016 it opened three brick-and-mortar stores in Shanghai and Beijing.
To this day, Lululemon has 51 offline brick-and-mortar stores in the Chinese market. So why is the brand able to rise rapidly in the Chinese market, with a market capitalisation of more than $40 billion in a single segment? What is its business logic and future strategy?
Some people describe lululemon as a CULT-style brand. You can understand what CULT means by being crazy about a certain way of life, or that the emotional relationship between the customer and the brand is like "religious belief".
This unique relationship stems in large part from Lululemon's long-term development strategy, namely KOC/KOL and the consumer experience. At the heart of these two marketing strategies are Chip Wilson, the founder of Lululemon, and Fiona, his yoga teacher.

Disney's advertising spending on Facebook in the first half of 2020 increased by 2000% year-on-year
Disney spent an estimated $211.8 million on Facebook in the first half of this year, the biggest advertiser in the first two quarters of 2020, according to Pathmatics.
In addition to Disney, Procter and Gamble committed $81.7 million on Facebook, less than half of Disney's total, and was Facebook's second-largest advertiser in the first half of this year.
Last year, Disney was Facebook's second-largest advertiser in the U.S., when Homer was number one.
In the first half of this year, Disney's advertising spending on Facebook grew by more than 2,000 percent from the same period in 2019. Most of the money was spent on promoting Disney Plus.
In addition, in the first half of this year, Facebook's other big advertisers include Pure Innovation ($33.3 million), HBO ($32.2 million), Wix.com ($32.1 million), CBS ($32.1 million) and Domino's Pizza ($30.8 million).
Facebook has previously come under strong opposition from a number of advertisers for refusing to change its platform's policy on hate speech or violent speech. This has led many advertisers to shift their budgets to YouTube, Twitter and Amazon. Disney's advertising spending on Amazon alone is understood to have increased more than 43-fold since the beginning of July.

Facebook appointed Schultz as its chief marketing officer, having previously been responsible for user growth
According to Reuters, Facebook will promote a senior product and data executive as chief marketing officer, managing user growth and marketing campaigns with the same person.
Alex Schultz, who has been a key growth and analytics executive at Facebook since 2007, will replace Antonio Lucio, who left last month as Facebook's chief marketing officer.
In addition, Schultz will continue to work on data analysis. Schultz is a member of Facebook's key growth team, which is responsible for adding users to the company and expanding into new markets. His department is also responsible for compiling quarterly reports for Facebook to let the outside world know what they are taking to combat hate speech and other negative content.
He has also been tasked with some of the company's top priorities for CEO Mark Zuckerberg, such as analyzing whether Instagram's success will eat into Facebook's business in 2017.
Schultz is not the traditional chief marketing officer, who previously worked primarily on online direct response advertising and user growth projects, but the appointment suggests that Facebook may be using more data analytics to sell its products. (Source: Sina Weibo)
A selection of cases for the week
Fast-started ad: "Embrace Every Life"
Recently, quick hands hand in hand Shenga brought brand advertising "Embrace every life."
Perfect Diary× China Aerospace Launches "Jade Rabbit Eye shadow disk"
PerfectDiary Perfect Diary has launched the Jade Rabbit Eye shadow disc in combination with China Aerospace. At the same time, the official Xuan Luo Yunxi became the perfect diary color spokesman.
The King's × The Rice Village: The Canyon Moon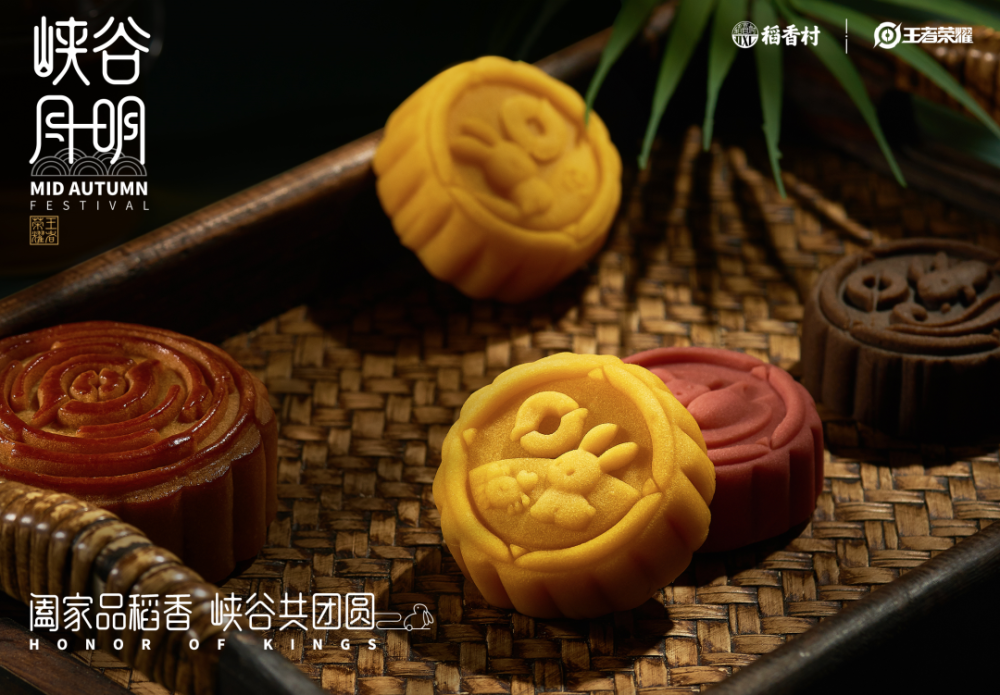 Wang Wang Glorious joined hands with Suzhou Rice Xiang Village to launch the "Gorge Moon Ming" Mid-Autumn Mooncake Joint Gift Box, and in Tmall "Rice Xiang Village Food Flagship Store" to open pre-sale.
McDonald's x trend singer Travis Scott launches co-list
American rapper Travis Scott recently announced a joint partnership with McDonald's on the social media platform. McDonald's then introduced a limited-time limited-supply package called Cactus Jack. Cactus Jack is the owner of Travis Scott.
Lu Wei serves as the GUCCI brand spokesman
Recently, GUCCI official Xuan Luxuan as the brand spokesman, and the interpretation of the new Gucci beauty series visual publicity blockbusters, to explore the brand more beautiful self-declaration.
Marketing events of the week
IBM introduces new targeted delivery tools
IBM recently launched a new targeted advertising tool with Nielsen to help marketers connect product sales to weather conditions without applying third-party cookies and trackers. As large platforms such as Google Chrome and the Apple App Store stop supporting specific cookies and identification systems, IBM is using AI to identify specific populations and detect data as an alternative to tracking and identifying network traces.
IAB: 60% of UK SMEs are using paid digital advertising
Small and medium-sized businesses in the UK use digital advertising, but they need more help to understand it. A new study by the IAB found that 60 per cent of UK SMEs are now using paid digital advertising. Half of SMEs said digital advertising was playing a more important role than ever during the COVID-19 crisis. The report also highlighted concerns about the economic and business environment, with 64 per cent of SMEs expressing concern about the business outlook.
Google will force all apps to implement the policy by not giving in to 30 per cent
Google reportedly said Monday that it would enforce previous rules requiring developers who distribute apps in the Google Play App Store to use Google's in-app payment system. This means that developers must switch to Google's systems by September 30, 2021, between using separate payment systems. Google's system will draw 30% of the user's fee.
Sogou announced the signing of a final privatization agreement to become a wholly owned subsidiary of Tencent
On September 29th Sogou and its parent company, Sohu, announced separately that Sogou had signed final privatization agreements with TL A21 Limited, Titan Supernova Limited and Tencent Mobility Limited.
Google Shopping is still in monopoly after being fined $2.7 billion by the European Union
Three years after being fined $2.7 billion by the European Union, Google Shopping, Google's shopping-price-1 service, has not changed its business model and is still engaged in monopoly practices, according to a survey by Lademann and Associates, a research firm.
Disney sold advertising technology company TrueX to Gimbal
Disney has sold advertising technology company TrueX to Gimbal, according to media reports. TrueX, a location-based technology and advertising service, is part of Disney's $71.3 billion acquisition of 21st Century Fox in 2019. Financial terms of the deal have not been announced, but people familiar with the matter said it would cost less than $100 million, the report said.
Volkswagen is drafting plans to spin off its Lamborghini business
Volkswagen is drafting plans to spin off its Lamborghini business. VW has not made a formal decision on the sale of the Lamborghini.
Plant milk brand "Wheat Oye" completed the ten million-level angel round financing
Oat milk brand "Wheat Oye" in September completed the Yuanyi Capital 10 million angel round financing. According to co-founder Wang Xin, wheat Oye is not only for oat drinking this single category, but to locate plant drinks, in addition to oats, other plant protein drinks, such as almonds, rice, soy milk, etc., are in the long-term planning of the product.
Zara's parent company lost $1.5 billion in the half year
Zara's parent company, Inditex Group, reported a net loss of 195 million euros (about 1.5 billion yuan) in the first half of the year. There were nearly 7,500 stores before the outbreak, but first-quarter results revealed the group plans to close 1,000-1,200 stores by 2020-2021. Inditex's share price has fallen nearly 27 per cent so far this year, with a market capitalisation of nearly 27 billion euros (about 214 billion yuan).
K12 online education brand "Head Education" received a new round of financing of more than $400 million
K12 online education brand "Management Education" received a new round of financing of more than $400 million, investors in SoftBank Vision Fund, Yuansheng Capital, Canada Pension Fund Investment Corporation, the World Bank's International Finance Corporation and CMC Capital.
Taobao's poor reviews were changed to "feeling bad"
Recently, due to system upgrades, Taobao for mobile Taobao C store (personal shop) evaluation system carried out a series of revisions, praise, poor rating label is no longer displayed separately, but users can "feel bad" label to view the details of the business's mid-poor rating, the number in parentheses is the number of medium-poor rating. For this evaluation page changes, there are many C shop merchants think that this is Taobao through the weakening of poor reviews to protect small and medium-sized businesses a measure.
E-commerce content integration marketing agency Jasmine Digital Group received hundreds of millions of dollars B round of financing
The company completed hundreds of millions of yuan B round of financing. The current round of financing by Debang Securities and the domestic top investment institutions known funds, Zhongkai Holdings Group, Guangzhou Emerging Fund joint investment, at the same time, Jasmine Media announced the upgrade to Jasmine Group, committed to promoting big data and scientific and technological innovation to lead the development of the content e-commerce industry.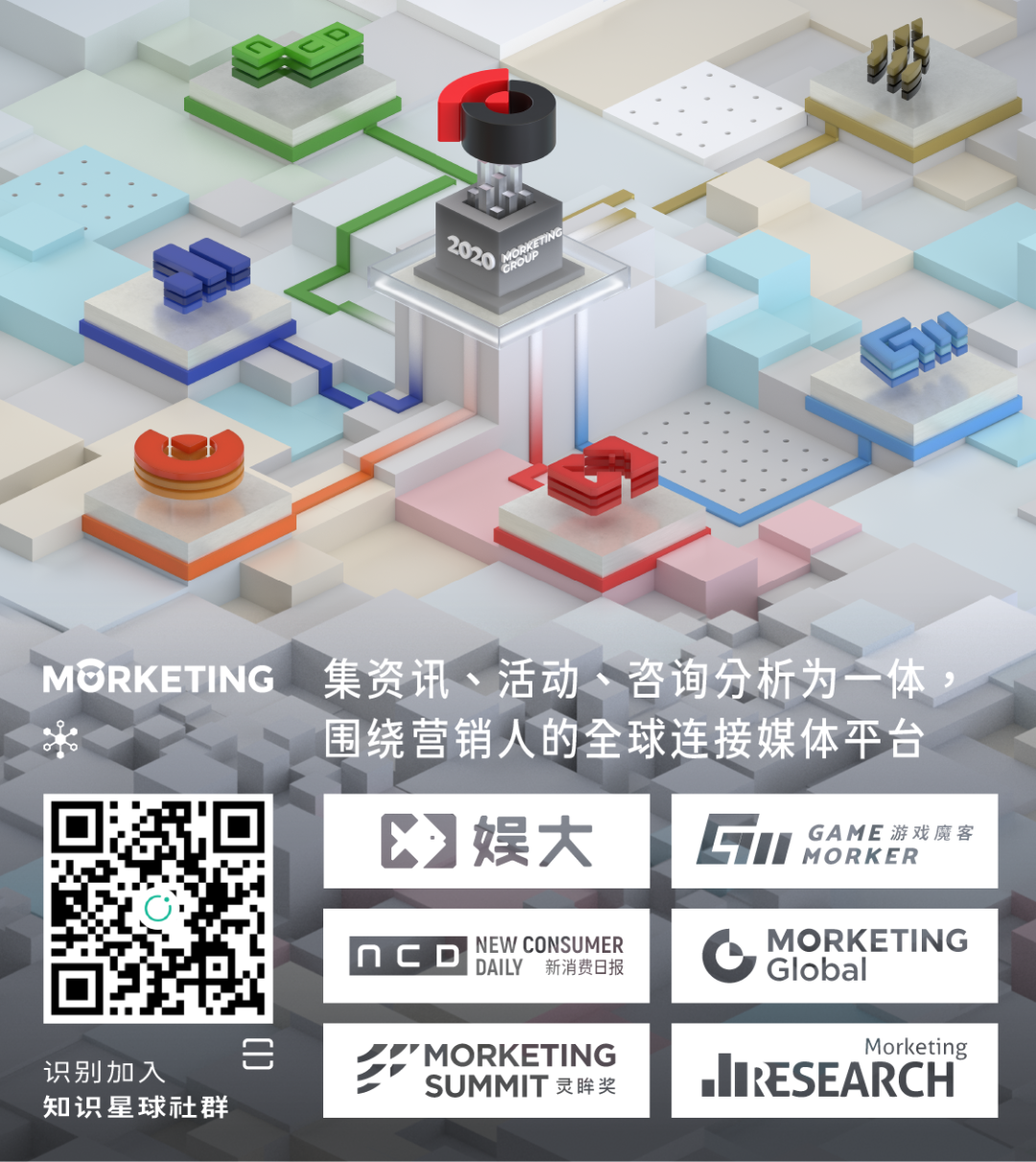 ---