Google announces plans to turn YouTube into a shopping platform, challenging Amazon and Ali; AMD to buy chipmaker Selings for more than $30 billion
Market News
Google announced that it would do soYouTubeCreate a shopping platform to challenge Amazon and Ali
Google is reportedly turning its video site, YouTube, into a major shopping destination, making it Amazon and AmazonAlibaba's competitors.People familiar with the matter said Google's move was aimed at turning a large number of videos on YouTube into a vast catalog where viewers could browse, click and buy directly.In addition, YouTube is testing further integration with e-commerce company Shopify, which sells goods through YouTube.
AMD is in talks to buy chipmaker Selings for more than $30 billion
AMD is in in-depth talks to buy rival programmable logic chipmaker Selings, according to people familiar with the matter. The deal, which could be worth more than $30 billion, is the latest major acquisition of the fast-consolidating semiconductor industry. People familiar with the matter said discussions were under way on a deal that could be finalised as soon as next week. There is no guarantee that the deal will be possible, especially given that negotiations have stalled and have only recently resumed. At the usual acquisition premium, the deal would value Salings at more than $30bn.
Essair Intelligently releases high-load autonomous vehicles for short- and medium-haul air logistics
Intelligent Self-Driving Vehicle (AAV) technology company EA Intelligent Holdings Limited has announced the launch of its flagship EAV 216 logistics version of the aircraft, which is understood to be an autonomous vehicle for short- and medium-haul air logistics in urban and remote areas.
Byte beat commercial adjustment, jitter, search, e-commerce, education have changed
Several commercial-related business adjustments are taking place: Jiyin has a new product owner, called Seven; search ads are online in today's headlines and jitters; e-commerce companies are increasing their own, building closed loops internally; and the education business is exploring new businesses such as high school AI classes and small classes. This series of adjustments corresponds to the three most important revenue channels at present: advertising, live e-commerce and education and other new business.
Station B is set to go to Hong Kong for a second listing, raising up to $1.5 billion
Station B is gearing up for a secondary listing in Hong Kong, raising between $1 billion and $1.5 billion. B station will become after Ali, JD.com, NetEase and other secondary listing of U.S. stocks in Hong Kong.
IBM: It will spin off its management infrastructure services division, with Q3 expected to have revenue of $17.6 billion
IBM recently announced that it would accelerate the launch of its hybrid cloud development strategy, splitting its management infrastructure into new companies, which is expected to be completed by the end of 2021. IBM expects third-quarter revenue of $17.6 billion and $17.55 billion. Third quarter operating (non-GAAP) earnings per share are expected to be $2.58 and diluted earnings per share (under GAAP) are expected to be $1.89.
Arm and Microsoft develop tools to simplify end-to-end data transfer
Arm Ltd. said recently that it is working with Microsoft Corp. to develop tools to help software developers transfer data from microsensors to Microsoft's cloud computing services. ARM is currently in the process of being acquired by Avda for $40 billion, and Arm designs chips that include chips for "Internet of Things" connected devices.
Ai Qiyi and Changhong released the first Kiwi fruit "AI cast screen" TV
Ai Qiyi and Changhong released the first Kiwi fruit "AI cast screen" TV, and in the new e-commerce platform to fight more exclusive debut.Under the "10 billion subsidy", this 75-inch smart TV in the first price of the multi-do down to 2999 yuan, the first batch of products on-line sold out.This "AI cast screen" TV main cast screen function, hardware has a 75-inch full screen, dual-core A73 plus dual-core A53 processor, 2GB plus 16GB large capacity with MEMC anti-shake chip.And in the content resources, the product is equipped with Ai Qiyi Kiwi fruit, the whole network content resources can achieve a one-click cast screen.
The company has teamed up with illumina, a genetic sequencing technology company
The company has teamed up with illumina, a genetic sequencing technology company. The existing non-small cell lung cancer, colorectal cancer and pan-cancer large Panel test kit, early cancer screening and other detection products, will be in Illumina next-generation sequencer NextSeq™550 Dx gene sequencing platform to complete the registration approval.
Amazon has injected nearly $100m into its Indian payments subsidiary
Amazon, the US e-commerce giant, injected 7 billion rupees ($95.51 million) into its local payments subsidiary ahead of its big promotional event in India, according to Tofler, a business intelligence firm. Amazon India announced Tuesday that it will launch a major holiday promotion starting October 17.
SensorTower: 30 Chinese manufacturers pumped $1.92 billion in global gold in September
According to sensorTower's store intelligence platform, Chinese hands-on publishers will rank in the global App Store and Google Play revenue in September 2020. The 30 companies on the list attracted $1.92 billion in global gold in September, accounting for 28.8 percent of the total global hand-travel revenue for the current period. Lilith", which set the highest monthly income record for domestic SLG hand tours overseas, landed in the Chinese market on September 23rd and has been firmly in the top five best-sellers of the App Store.
Nai Xue's tea released the National Day Mid-Autumn Festival small long holiday data report, 8 days sold more than 3.4 million cups of tea
During the holiday, More than 3.4 million cups of tea and more than 1.6 million soft european bags were sold, according to the Nisser Big Data Report. During the long holiday period, The top three cities in which The Snow sold TOP10 were Shenzhen, Shanghai and Wuhan.
Beijing's first MEMS chip production line went into production
Recently, Yizhuang enterprise sai microelectronics company holding subsidiary investment in the construction of the "8-inch MEMS international foundry line construction project" officially put into operation, production capacity of 10,000 pieces / month. It also marks the first commercial mass production in Beijing, the world's most advanced 8-inch MEMS chip production line into the actual production phase. The project will be built in phases and will eventually reach full post-parto production capacity of 30,000 pieces/month.
The front line of financing
1、Silicon Valley Spirit Company"Bespoken Spirits"got it260$10,000 seed round financing.Investors in this round of financing includeT.J. Rodgersand baseball playersDerek Jeter。
2, hot pot ingredients convenience store brand "hot pot language" recently completed 10 million yuan angel round financing, this round of investors for Dexun investment.
3, intelligent robot manufacturer "Dazu Robot" received 165 million yuan round A financing, investors for Suzhou Fujixin, Beijing Honghan, Shenzhen, such as small and medium-sized institutions.
4, structural biology CRO institutions "Yide" to complete the super billion yuan A round of financing, this round of financing by Kangjun capital lead investment.
5, leisure snack brand "Mr. Pancake" completed 10 million yuan A round of financing, this round by the food mainland lead investment, Uberdi and investment.
6, mother and child national goods brand "bebebus" has completed nearly 100 million yuan A and A-plus round of financing, the management for Tiantu investment, soror capital, latitude and longitude of China.
7, orthopaedic rehabilitation and sports medicine brand "Excellent Clinic" recently completed 50 million yuan B round of financing. The current round of financing by Changling capital lead investment, latitude and longitude China with investment.
8, global CRM marketing and membership management SaaS service provider "EventBank Easy" announced the completion of B2 round of financing, led by the start-up, Jinshajiang Ventures and Jingya Capital and Investment.
9, focusing on innovative drugs for cancer immunotherapy, "Thinking Di Pharmaceuticals" has recently completed the first round of financing after the $140 million spin-off, about 970 million yuan. This round of financing by Yifeng Capital, CITIC Construction Investment Co-led Investment, well-known entrepreneurs and investors Zheng Zhigang, as well as Ruiyi Investment, Tag Pharmaceuticals, Shanghai Ruixia, Hyde Capital and other well-known investment institutions to participate in the investment, other early shareholders also continue to add investment.
10, pizza robotics startup Picnic received $3 million in financing. Investors in this round include investment firms such as Vulcan Capital, an existing investor.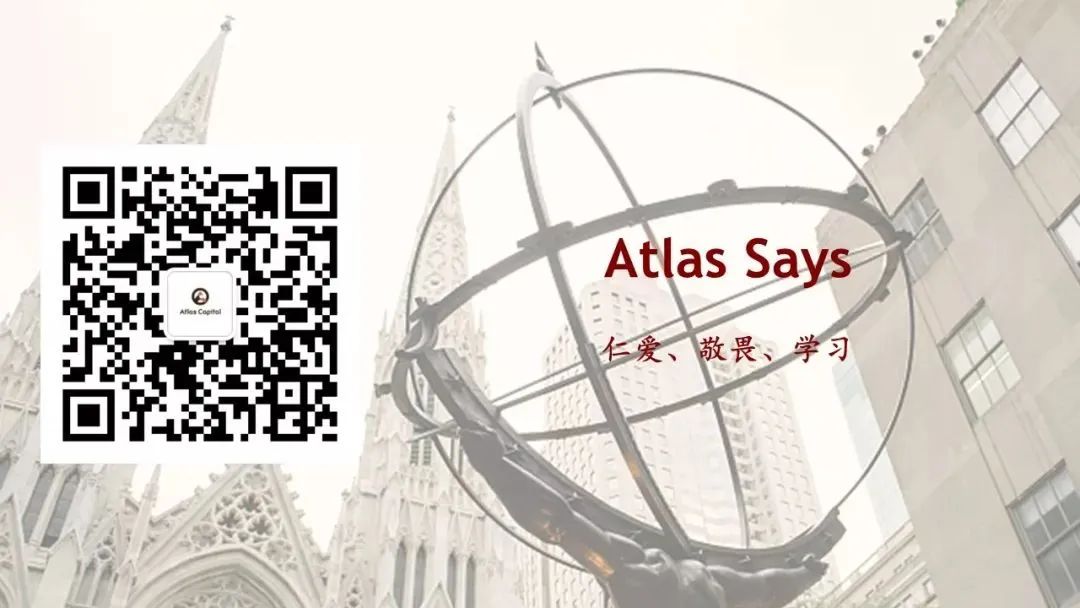 ---