B station and byte beat, there must be a war
The following articles are derived from Deep Burning , the author of the deep combustion team
Deep combustion
Focus on the innovation economy, focus on in-depth reporting.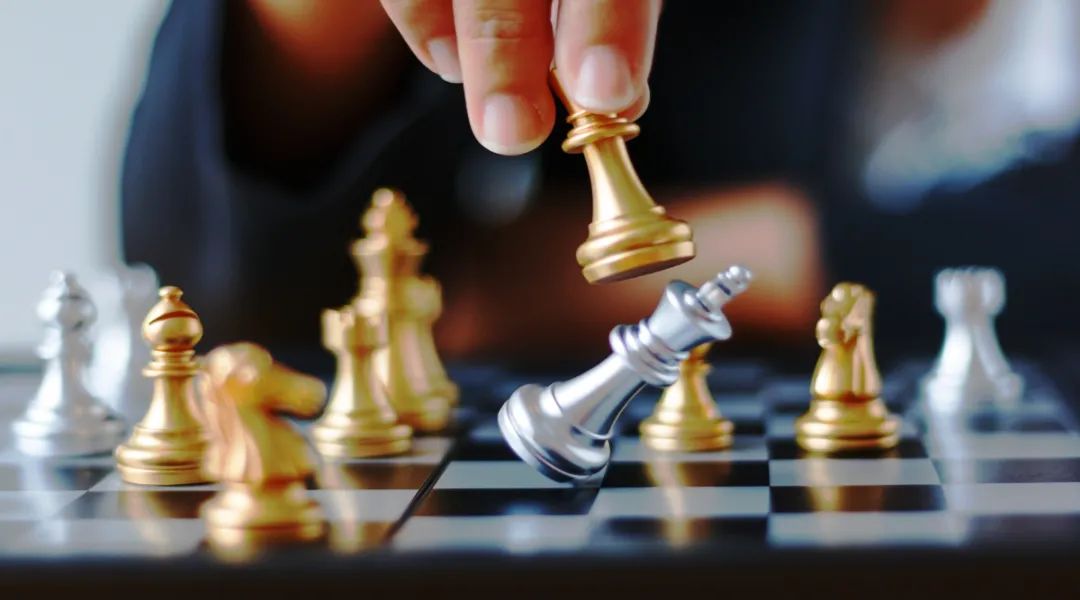 "Station B is very firm, the byte beats very hesitantly."
Good text 6603 words 11 minutes reading
 Source: Deep Burning (ID: shenrancaijing)
 Author: Li Qiuhan Editor: Wei Jia
In 2020, the long video battlefield is changing.
Station B with byte beats are no longer new to the layout and ambition of long videos. They recently began a strong attack on the territory, the original overlord Etenman from the once-powerful challenger to the city keeper, the battlefield focus shift, the competition behind the hidden threats, changes and uneasiness.
Station B with HK$513 million to the joy of the media a month later, happy media director Zhang Yibai directed the "Wind Dog Junior Sky" on the line B station, the National Day film "Winning" in the cinema will also be played in B station simultaneously.
There are close to B station film and television people to the deep burning revealed that B station is actively engaged with the film and television production team recently, planning home-made drama content, layout is increasing the code.
In most of 2020, according to deep-burning statistics, byte beat investment a total of 21, of which film and television-related projects accounted for nearly one-third, covering the web platform to content production, artist brokerage and other related companies, layout speed significantly accelerated.
The same sword refers to the long video, B station plus code homemade content, there is a voice think "Momentum is like a new generation of Ache"。 Byte beat is frequent on the online platform to do articles, reminiscent of Tencent video and the marriage of the reading group, triggering "copy Tencent video play" speculation.
The purpose of industry is to produce, but the purpose of capital is to make a profit。 Although the long video is an unstoppable battleground for bats, it is also a money-burning territory.
Heavy investment in home-made content, actively expand content assets, Ai Qiyi continued to lose a decade, the full-year 2019 loss reached a new high of 10.3 billion yuan, Tencent video losses, although narrowed, but last year there were 3 billion losses, Youku under the Ali Da Entertainment shelter financial situation was not disclosed to the outside world alone, but there has been a clear trend of falling.
You Ai Teng kill for many years or can not get rid of the loss quagmire, into the game also copy similar play, in addition to the risk of loss, but also lack of new stories to tell, this is obviously not B station and byte beat expected.
They are new challengers in the long video battleground, as well as rivals who are pushing each other. The previous B-station and watermelon video of the "battle of the people" sword, is the two in the most opportunity to become "China YouTube" similar mission, the inevitable spark. But in the long video world, the action is different.
One launches home-made varieties and solo dramas, one that continues in the film and television upstream and downstream layout。 B station and byte beat play is emerging, which is similar, but more different. So who can make a profit for a long video battlefield?
B station is very firm, byte beat very hesitant
"B station just set up a home-made drama department", recently with B station exchange home-made project producer Dahua revealed to Deep Fire, the new department is responsible for the former Vice President of Youku Tudou Group, Youku production chief producer Lu Fanxi.
In the Internet home-made content is still in the wild period, he developed "Wan Wan didn't expect" "old boy" and other well-known home-made content, left Youku after self-employment, focusing on building services for generation Z of online content.
Invite Lufanxi to join, so you can get a glimpse of the direction of B station homemade drama content. Compared with the high-flying, multi-party to attract users, before entering the long video, B station through the unique secondary community culture gathered a well-labeled user group, the target audience is more clear.
"There are more men than women aged 24 and under, and this group of male users has high-knowledge characteristics, but they are relatively young." Dahua and B station docking homemade drama project, the other side repeatedly talked aboutPlatform user portraitput importance first.
B station side to respond to deep combustion, do home-made content is based on the platform PUGV ecological appeal, will take the boutique, IP two routes.
Due to the large number of female groups, the previous video site's main sweet favorite, youth, love drama is likely not to stimulate the interest of B-station users.
The problem in communication is that "the answer to the staff is only relevant to the user", Dahua some helplessness, he clearly felt,Although the audience is locked in, Station B is not clear exactly what kind of home-made content to provide in order to meet the user base on the platform。
There are B station cooperation with the self-made animation project staff also admitted to the deep combustion, "the docking team has some reliable, some very secondary, communication is not on a channel." They are senior enthusiasts, but do not understand the law of creation, think of one is out,It feels like thinking comes from impeachment"。
Prior to station B launched the home-made content "Story King Story Man", set the head of the station UP master's two homemade varieties "break the circle!" Deformed Brothers, "Happy Good Brother", relying more on up master unfolding, water flowers are not big.
This time to open home-made variety and home-made drama, although the sword finger broken circle, but from the B station is currently to create home-made content, is still more like this group of existing users of the special supply. However, at the same time to balance the secondary and popular aesthetics, this is the B station currently needs to overcome the difficult problem.
Watermelon video's long video content is more "difficult" than Station B's.
Unlike Station B's home-made drama, which unfolded in full swing, more than one filmmaker revealed to Deep Fire,Watermelon Video Homemade Content has been completely suspended since June 2020, and this is the second time that Watermelon Video has completely suspended Homemade Content。
In 2018, when Watermelon Video announced a $4 billion home-made variety, the home-made drama project was also launched.
For the standard Ayten, all types of self-made content in various fields are involved, "even the membership system is planned," said Lei Ming, CEO of Dream Pictures, which has a project with Watermelon Video.
At that time, not bad money watermelon video adopted a strategy similar to that of You Ai Teng, with high-quality stand-alone content cut into the long video battlefield, and to members and advertising to recover costs.
Thunder revealed that the series of moves was later called off by byte-beating executives, suspended on the grounds that "the profit model is not clear." For byte beat, has taken the lead in cutting into short video achievement party dominance, if high hit can not bring considerable profits, long video is not a good business.
History repeats itself in 2020。 In the second half of 2019, watermelon video home-made content re-launched, this time the platform has mature user portraits, compared to the UETen age group is higher, more male users, from their own user situation, trying to absorb more young people watermelon video once again high, to create an S-level project more targeted. According to deep-burning understanding, the project, male- orientation, suspense, science fiction-themed projects in the majority.
Unlike Station B's home-made project budget compression, when producer Dahua and watermelon video docking the same level of projects, understand the project budget is 10 million higher than Ai Youteng, the budget space is higher, more freedom.
Yu Fei, deputy secretary-general of the Chinese TV drama editorial board and screenwriter of "The Never Gone Airware", lost his arm with a watermelon video earlier this year. According to his understanding, at that time, the project in the watermelon video internal rating importance in the first place, cost more than 100 million, and then watermelon video party business strategy changed, abandoned the project, "said that do not want to do too long drama, investment is relatively large, high risk." "
More than one filmmaker has had this experience. "They took the initiative to find a communication project, the project is also very recognized, but also considered to sign a framework agreement, " a head film and television company executive told Deep Fire, "but then obviously feel that the attitude is not so positive." Say it's the above that changed the strategy, want to do short plays and so on. "
There is the idea of doing short plays, it is the first half of the "hidden corner" just burst into flames, but according to Dahua revealed that the overall homemade content is also suspended, watermelon video into the depth of personnel and strategy adjustment period."They didn't think about exactly what to do, " is a common feeling among filmmakers who come into contact with watermelon videos。
In early 2019, Zhang Nan, then president of Watermelon Video, announced that his brand was positioned as a "comprehensive video platform that aggregates multiculturalism", and xie Dongsheng, general manager of watermelon video market and entertainment center, said again that watermelon video is positioned as a PUGC video platform. But in the long video play, the watermelon video continues to swing to this day.
Up to now, it is understood that two years watermelon video actively engaged with a number of projects, and then abandoned, only one work completed into a film, and will be launched in the near future. It's a suspense-themed skit that will begin in late 2018 and is a tough experiment in watermelon video home-made dramas.
As for the future of watermelon video playing, as of the time of writing, byte beat aspect did not reply to the deep fire.
Into.The captain's videos are all about eye-catchingof the
Station B's firmness and byte-beating swing are due to the different strategies and purposes of the two for long video.
"B station pan-entertainment gene is more, byte beat internet gene a little more. Genes are different, so that they think differently and from different starting points," according to Cao Haitao, an investor.B station's starting point is how to lay out the home-made drama, is doing something similar to the challenge Ofteng, byte beat to do is not a challenge, but subversion。"
This is first hidden in the different cooperation agreements signed between the two sides and The Joy Media.
Although the first phase of the cooperation between Joy Media and Byte Beats, that is, the authorization of Happy Media's new films and online dramas has ended, it has been overlooked that the agreement still has a second phase.
According to the agreement, from the date of the end of the first phase until December 31, 2022, the two sides will jointly build a channel, jointly build a "premiere" streaming media platform, and jointly fund the production of new media rights to purchase film and television content.
Happy Media and Byte Beat Cooperation Agreement
Source: Joy Media Bulletin
Joy Media's three-year partnership with Byte Beats and station B's five-year partnership. The cooperation includes that the happy media film and television works will be in its own streaming media platform "Happy Premiere" and B station exclusive broadcast, broadcast on station B after deducting the cost of revenue divided between the two, which is similar to the first stage of the byte beat cooperation, but then B station will be dedicated to "Happy premiere channel" to broadcast happy media licensing content, and the previously signed with the byte-beating party of the co-construction of the hospital channel, there is no big difference.
Happy Media and Station B cooperation agreement
Source: Joy Media Bulletin
"Happy media to ensure a happy premiere, byte beat is not willing to keep tigers, and Station B is willing to accept the existence of happy premiere, " said investor Hu Shicheng.
At the beginning of the year, although the "Mother" agreed to play on the double platform of the byte beat system and the happy premiere, according to his observation, the next day the happy premiere of the next set of "Mommy", choose to go online, equivalent to the hot broadcast period of the film by byte beat system solo broadcast.
"Station B has agreed to set up a dedicated channel on its platform for the happy premiere, which is to channel the happy premiere and retain the brand. The difference in attitude between the two is obvious. "
"The growth of Station B is basically driven by, I hope Station B is very good to live. Small country widows are happy, but you are the world's peach source will also be killed by the strong ship gun. "B station chairman Chen Rui has described the expansion of station B, from the attitude towards the happy premiere, to a certain extent, station B long video break road outside the aggression is smaller, byte beat in the long video battlefield ambitions are obviously greater.
Earlier, Chen Rui said on the earnings conference call, "Station B's overall strategy is to use PUGV to attract a large number of users, while providing them with high-quality live streaming and other services." "The strategy of using community culture to bring together users and make cash channels more diverse is also reflected in the long video strategy to some extent.
In addition to putting community users first, more than one filmmaker told Deep Burning that working with Station B on self-made projects, giving a low budget.
Thunder revealed that the recent cooperation with Station B failed to advance smoothly, is because the budget did not talk about, the other side proposed a single episode of about a million production costs, it is difficult to cover the project production costs.The same type of subject matter B station to give the cost is lower than You Ai Teng, and according to deep-burning understanding, a single episode of millions, which is the lowest-cost sub-accounting drama in the network drama to think about the cost.
As of June 30, 2020, Station B held a total of Rmb15.6bn in cash, cash equivalents, term deposits and short-term investments, according to the results. Station B, which is not bad money, keeps its budget down, not just in the area of home-made content.
With You Ai Teng constantly through investment in high-quality exclusive content to stimulate the growth of paid members, and then stimulate advertising revenue, and then into content production, in essenceThe user pays for the contentThe logic of the business cycle is different, B station this self-made content investment, not exactly to pay users back the cost of content.
In the eyes of the thunder,More like Station B user "operational expenses", with the length of video content to attract users, retention, and then through other services in the community to cash out, so cost control is required。
The advantage of this model is that Ai Youteng's long video revenue by the advertising and membership of the two major sectors, users can not see ads, between the two long, awkward position.
B station based on community culture to develop the long video business, is based on the original game, live streaming revenue, to enhance value-added service revenue, there is no contradiction. At the same time, B station unique user portraits and community stickiness, build a strong moor, but also let it in the introduction of long video content, according to the corresponding user preferences to buy, production, accurate investment to ensure return, to avoid getting caught up in the anxiety of the copyright war.
Some media interpreted station B model as "the main revenue-generating business and the main cost staggered", B station to this deep-burning response, "B station one of the main costs is revenue costs, including game revenue share, live revenue share and UP main creative share, followed by content costs, including home-made and copyright procurement costs." Major costs and major revenue-generating businesses are not staggered. "
Byte beat ambition is greater, but the way it is played is unclear.
From the beginning of the year to throw 630 million to buy "Mom", to the online transfer network movie "Big Winner", to the exclusive purchase of animated film "Infinity" copyright attempt to pay on demand, poaching a large number of B-station UP owners caused controversy, the network's exclusive television variety "China's good voice 2020", and soon after the launch of home-made short plays, watermelon video action constantly.
Long video, which may seem like an ambition to become "Netflix plus YouTube," lacks consistency between each action and is more like a "point" test.
This is also reflected in the byte-beating entertainment investment.
A combing of byte-beating investment records since 2016 shows that there have been 16 in the pan-entertainment sector so far, with investments by 2020 focusing on animation and gaming.Of the seven investments that will take place in 2020, five are related to the long video sector:
Invested in Angelababy, Zhou Dongyu and other nearly 50 artists signed a cooperation with Tai Yangchuan, to artist brokerage, variety investment production and distribution business-based Zhongyi Mingda, in addition, but also in the majority of the half-year time to sell 5 times, will be my culture, show news technology, Ding sweet culture, tower reading literature, Jiuku literary network and other central waist online platform income bag.
Drawing: Deep-burning Source: Sky Eye Survey
Obviously, byte beat in the long video battlefield layout accelerated, investment involves the network platform, artist brokerage, variety of arts investment production and distribution, plus code film and television content production upstream end, grasp the initiative.
However, it is worth noting that, unlike the previous layout of animation, games, a large number of mergers and acquisitions, 2020 byte beat the field of general entertainment for a large number of strategic financing, in addition to some of the short video and live business considerations, film and television-related entry is not a big force.
Li Fei is familiar with IP operation, understand the byte beat investment of the five web platform, he revealed to Deep Burning, "these are not the best in the industry in terms of content." Byte beat to choose them, more likely two reasons, one is to release layout signals to the outside world, one is to see the team, the team is really very young and dynamic, perhaps after the cooperation of the development direction has been adjusted. "
Entering new areas through micro-investment by small companies,Test insights into the area's prospects before deciding on a large-scale strategic deploymentand finally re-fund specific projects, more like the current byte beat in the long video field of playing.
The advantage of testing water at a smaller cost is flexibility and maneuverability, but the problem with side exposure is that everything stays in the water testing phase.
Who can take the long video profit path
Whether it's station B or byte beat, how to make money is always the ultimate challenge in front of the long video platform.
As Netflix relies on its membership-pay model to become a streaming giant, Uber is on track to get high-cost, high-payer revenue. However, and foreign countries have paid soil is different, the domestic long video platform dilemma is that after breaking the billion members difficult to grow, improve the unit price of members, but also face users, competitors and other multiple resistance.
Although Ai Qiyi CEO Yu Yu repeatedly mentioned the issue of membership fee increases, admitted that the price is "too low to cover the cost of content", but the domestic fierce competition, no one dares to raise prices easily.
Uber's long video profit path is fraught with difficulties, and it's safe to say that neither Station B nor Byte Beat wants to replicate it in its entirety.
At the content level, B Station, which has a large number of UP owners, is considered the most likely platform in China to become "China YouTube". But in a different form of YouTube's profit model, which relies on advertising, Station B had previously promised not to include patch ads in front of the video, tying the door to advertising revenue.
But that doesn't stop it from playing to its community's cultural strengths. At present B stands in the long video battlefield cut-in way,More like the flat expansion of the original content ecology, attackable, with a lighter posture than You Eten through long video content to broaden the revenue of members, retreat, to control the cost of long video to provide users with multiple content, and then through other ways in the community to cash out, relatively more free.
Although the current playing method of byte beat is not clear, and with the film and television people who took over the film and television project full of doubts, more than one investor has high hopes for byte beat.
"Byte beat can no longer copy Tencent, " investor Cao Haitao affirmed, "maybe now everyone can not understand it." Now the pace of the walk, not to entertainment and pan-entertainment play mainly. On the other hand, information, IP intellectual property rights in hand, and then continue to match, in the process of trying to kill their own blood, this way of thinking is more important, you can wait and see. "
"It's like a dish,Byte beat has got all the core raw materials, just see how it's fried"," he said.
Hu Shicheng, an investor, also has expectations for bytes beating. Netflix, which is the most representative of the long-video battleground abroad, has outnumbered the U.S. mainland by more overseas users since the third quarter of 2017 and is an important source of revenue.
In contrast, UETEN, which lacks overseas resources, has struggled to emulate Netflix's massive overseas expansion and limited membership growth, but has pioneered the opportunity to globalized bytes, with a wider user base and number, and the opportunity to turn them into long-video potential users.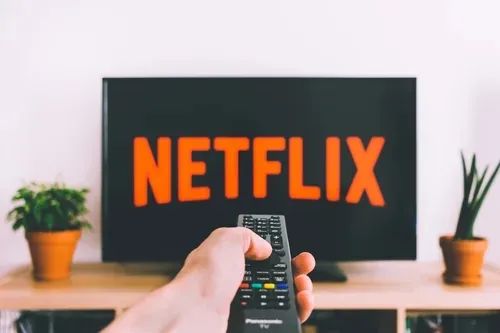 "With the success of the global output of short video, it is the greatest advantage of byte-beating to lead the long video content output from the asymmetric advantage of the global output and then attack the domestic long video market." In Hu Shicheng's view, defeating the existing long video platform, probably not from the long video itself, "overseas export of international influence is the other existing long video platform should be most worried about fear." "
Whether station B or byte beat, it seems that the future is bright, but both sides still have their own problems to solve.
As the lap-breaking accelerated, from the "small break station" to the "behemoth" on the road, Station B is becoming more and more "heavy", Q2 losses widened, net loss of 570 million, also hit a record high again.
Although the multi-revenue restructuring has begun to bear fruit, Station B has the bottom line to take off the "game company in the cloak of a video site", but its revenue is still not out of the single game dependence.
How many sticky users will be lost in order to break the circle? How many people in the four major businesses of games, live streaming, advertising and membership can be converted into consumer users? It's full of uncertainty.
There may be more problems than Station B, which has yet to gather watermelon videos of young people.
And B station for many years to cultivate the MAIN main culture is different, with the fund bet, multi-digging watermelon video in a short period of time difficult to cultivate PUGC ecology, the original audience age layer high, low commercial value, in the short term from the sinking completion floating is not easy, how to work with short video, its long video field is full of hesitation.
In a later interview with LatePost, when asked " what station B can do and byte beat can't do", Chen Rui replied, "Byte beat can be a good content platform, but not necessarily through the community to achieve." And Station B will always be a community."
Can become a good content platform byte beat, need to think clearly how long video is profitable, and to provide community users with multiple content B station, the burden of profit is not small, long video needs to control costs.
At present, station B is more robust pace, ambitious byte beat will take longer to figure out how to win, although it holds the flow and technology, has the possibility of disruption, but from the possibility to the real realization, there is still a long way to go.
At the request of the interviewees, Dahua and Li Fei were named.
- End -
Come on, let's go.B station and byte beat, you prefer who? Why?
• Welcome to the message below to tell us that the message likes more than 10 students(Statistical period is 7 days), business review Jun will send Youku monthly card a . . . . . . . . . . . . . . . . . . . . . . . . .
Massive.
Practical case
,
Global.
Management Essence
Companies between the ages of 0 and 100 are watching
Sweep code subscription, enjoy
20% off
Let me know you're "looking."
---