Do business traffic "guide" third-party advertising service providers plus code mobile social advertising ecology
In the age of social media, social advertising is becoming a must-have for advertisers in the era of marketing upgrade. Tencent's recent "reverse trend" announcement of its consolidated results for the first quarter of 2018 attests to this: Tencent's social and other advertising revenue rose 69% year-on-year to 7.390 billion yuan in the first quarter of 2018, contributing about 10% of Tencent's revenue in the first quarter. The potential of the market for service providers to bring opportunities, service providers also began to add code mobile social advertising, corporate advertisers to obtain social traffic "guide."

 Fine operation demand to promote service providers to the front desk 
At present, the domestic mainstream social platforms such as WeChat, QQ, Weibo, etc. have basically covered the majority of the Internet population and occupied the majority of users' Internet time, a large number of user base for advertisers to obtain social traffic provides a prerequisite. With ad serving, businesses can quickly reach their target audience and turn social traffic into their own users. But the target user is what kind, which channels can bring the target user, how much money should be used to get a user, for many enterprises are basically unclear, so the enterprise in the advertising process is often blind trial, conservative delivery, which creates a dilemma: many ads after a period of time, the effect will reach the bottleneck.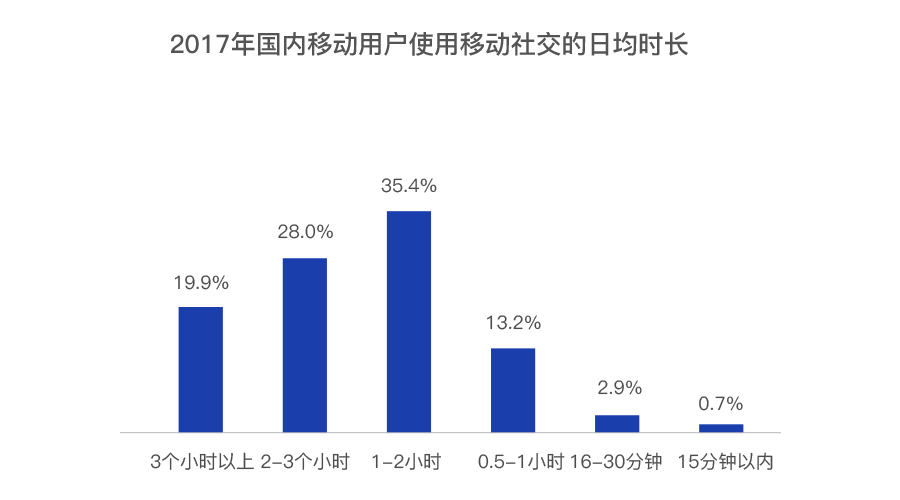 Just as the advertising industry most often said "I know half of the advertising costs wasted, but do not know which half", because of the confusion of the door, advertising performance is always not ideal, advertising budget waste, many advertisers are suffering. In the recent "2017 Mobile Social Advertising Industry Report" released by MicroConsecond, according to a survey of advertisers by micro-alliance research institute, the main problems in the process of advertising are distributed in the conversion effect is not ideal, their own can not operate advertising professionally, after the lack of data analysis summary, among which the conversion effect is not ideal, the highest proportion of advertisers, reached 70.9%. "We've helped more than 20,000 advertisers run social ads, and we've found that issues like unprofessional and complex intermediates have become an insurmountable mountain before advertising. Advertisers will be more worried about these thorny issues, many small and medium-sized enterprises for advertising are holding a 'bet' mentality, with the feeling to run, so that the performance of advertising returns more doubt." "That's why advertisers have a strong demand for sophisticated advertising services, " says Yu Fengxuan, co-founder and senior vice president of Micro Alliance.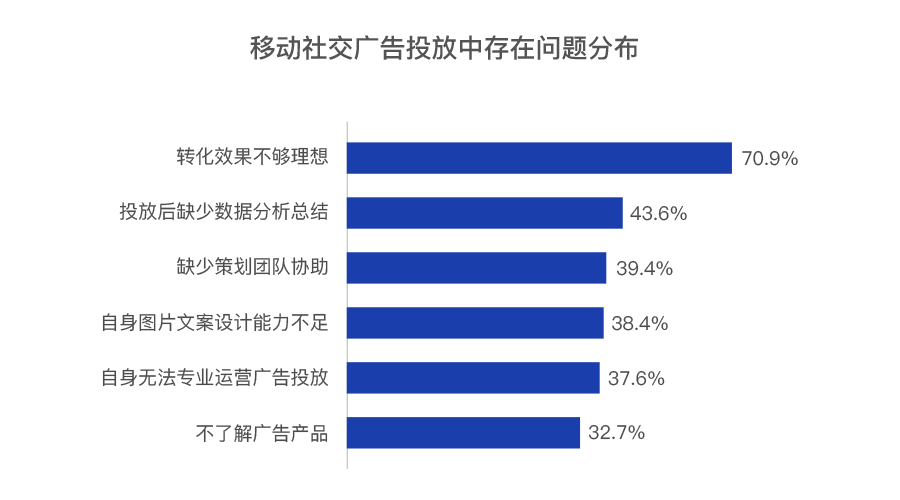 According to the survey, advertisers' demand for advertising services is mainly distributed in the areas of assisting in the design of creatives, providing adjustment suggestions when running, among which the demand for assistance in the production of creatives is the most widely distributed, and 69.9% of advertisers have this demand. As a traffic side of the social platform for enterprises to provide platforms and traffic, but enterprises also need one-to-one fine service, therefore, third-party service providers will be advertisers to achieve effective marketing promotion of an important help gradually on the marketing front.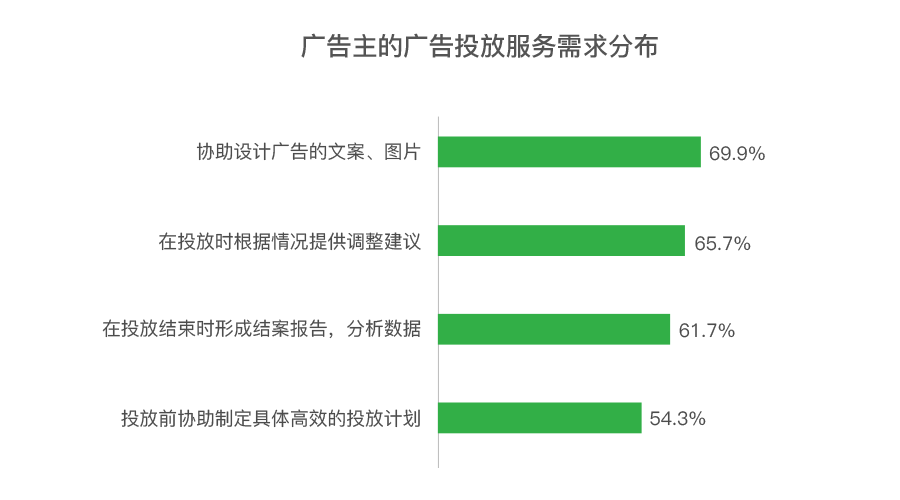 Service provider advantage to help enterprise advertising 
Advertisers' demand for fine-grained delivery and operational services has led to the development of the third-party advertising market. According to the 2017 Mobile Social Advertising Industry Report released by Micro Alliance, from 2010 to 2016, the market size of third-party mobile advertising platforms in China rose from 120 million yuan to 11.74 billion yuan, and the market size is expected to reach 22.7 billion yuan in 2019. Third-party service providers have become an integral part of the mobile social advertising ecosystem.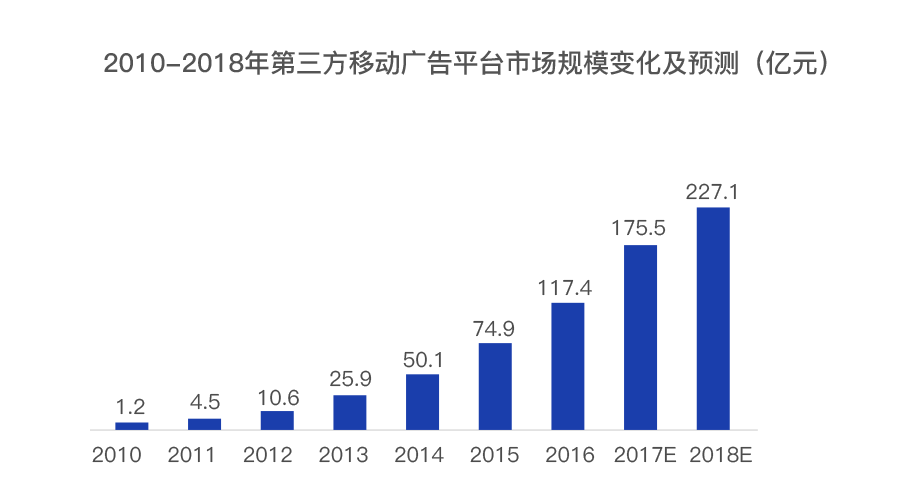 For advertisers, the multiple advantages of third-party service providers can help advertisers at the most reasonable cost to get the best advertising performance, so that ads serve with less effort, access to a considerable ROI. First of all, the rich industry experience accumulated by third-party service providers can provide enterprises with more effective delivery programs and guidance. With the support of big data and so on, service providers can accurately sum up the pain point of the industry, through user portraits, advertiser brand, budget and other factors to launch industry-specific solutions to achieve the "thousands of people" advertising, to help advertisers find the target audience, butt social traffic, to achieve marketing goals.
Second, the advantages of service delivery, creative production is often more important but cumbersome step in advertising, repeated adjustment of modified materials is undoubtedly the double burden of cost and manpower, service providers can be based on the past industry service experience to help advertisers better and faster to improve the creative materials, online access. In addition to material production, the service provider can also help advertisers according to the data feedback harvested in real time budget control and materials, tag adjustments, after the end of the delivery for advertisers to provide a complete and detailed closing report, to help advertisers summarize the highlights or shortcomings of the delivery, for future marketing promotion to provide an effective reference. Under the advantage of advertising service providers, the way service providers cast their money is also accepted by more and more advertisers. According to micro-alliance's 2017 Mobile Social Advertising Industry Report, the proportion of advertisers who choose to invest in mobile social advertising on behalf of service providers has reached more than 60%.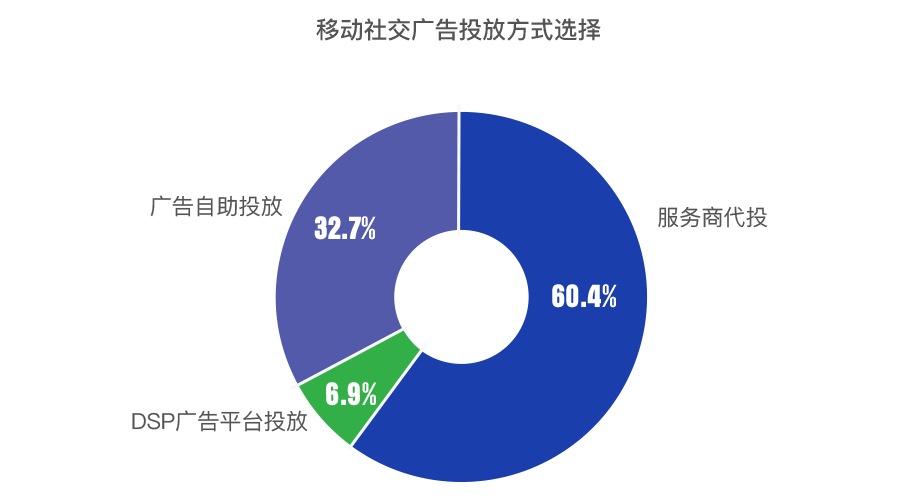 Platform empowerment to build a social marketing ecosystem 
Based on the important role of service providers in the mobile social ecology, social platforms are also actively empowering service providers to build social marketing ecosystems with service providers. Take Tencent social advertising as an example, Tencent social advertising relies on WeChat, QQ, QQ space and other platforms high-quality advertising traffic, strong data technology and rich advertising products, from strategic planning, capacity-building, marketing efficiency and other aspects of enabling service providers, and service providers to explore the new social marketing ecology. Tencent's vice president, Lin Wei, has said that Tencent's social advertising regional and industry channel service providers have become Tencent's advertising business the most dynamic and growth potential channels.
At present, Tencent social advertising for regional and industry channels to support a large number of excellent service providers, including micro-alliance alliance. As the core service provider of Tencent's social advertising region, Micro Alliance has more than 25,000 merchants, providing advertisers with one-stop advertising service with rich industry experience and in-depth industry insight, and has been awarded Tencent Social Advertising Region and Industry Service Provider of the Year for the second consecutive year. Not only that, relying on micro-alliance for many years in the field of WeChat development technology and experience, Alliance put forward a "marketing and tools" combined strategy to create a closed loop of traffic conversion. After the small program went online, the alliance also took the lead in the introduction of "advertising and small program" integrated solutions to help brand communication and effect transformation. Start-up social e-commerce brand Xiao Whale Xi on the use of "advertising and small programs" new play, to small programs for the landing page, in the circle of friends and public number ads to run ads, to create traffic closed loop, successfully achieved a monthly sales of 500,000, advertising exposure of 2.06 million advertising effect.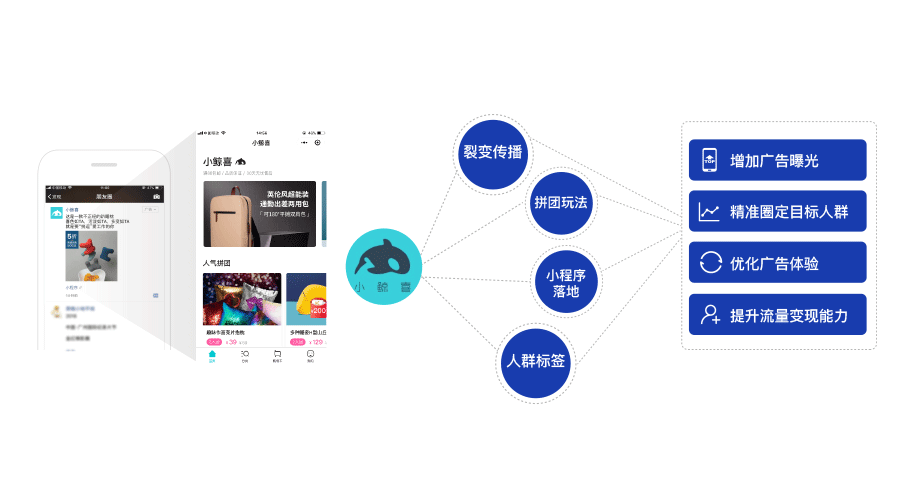 In the view of Yu Fengxuan, co-founder and senior vice president of Micro Alliance, the relationship between advertising platform and service providers is mutually beneficial and win-win. Through the continuous empowerment of service providers, the platform can truly reach the region and industry, enhance local marketing service capabilities, and accumulate rich marketing experience to help the growth of advertising business. For service providers, for enterprise advertising "lead the way" at the same time, service providers can also be in the mobile social advertising market long-term foothold.
Social advertising has brought great disruption to the advertising industry, and advertising service providers have seen unprecedented opportunities. Based on the needs of more and more enterprises' mobile social advertising, quality service providers that can provide fine operations will be favored by advertisers.
Click on the end of the articleRead the original textto get the full report
Recommended today ▼

---
You say you like rain, but you take an umbrella when it rains

You say you like the sun, but you hide in the shade when it's sunny
You say you like the wind, but you close the window when it's windy
That's why I'm afraid of youYou like advertising, too
Because you don廣t even pay attention to "Mad Men"...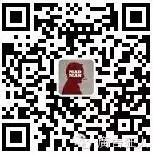 Press and hold the QR code quickly▲Follow meThe soul is light
---