Digital advertising "Spring Breeze" The winter of traditional media advertising is coming?
来源:whatsnewinpublishing, newscred, gizmodo, chron

作者:Dawn Papandrea,Jennings Brown,Chris Miksen

Compilation: Du Tianyu
In an era of digital surges, many people seem more accustomed to talking about the advantages of digital advertising and the shortcomings of traditional media advertising. In fact, however, the notation that "winter is coming for traditional media advertising" is exaggerated. Traditional media advertising still has the irreplaceable advantage of digital advertising to this day, which is the root cause of its existence. To this end, this paper wants to "anachronistic" to talk about the shortcomings of digital advertising and the advantages of media advertising.
The loss of digital advertising
In 2019, a large part of running a business will be advertising on giants such as Facebook, Instagram and Google, and advertising costs are getting higher and higher, with companies spending an average of between $9,000 and $10,000 a month on advertising.
Global digital advertising spending is expected to reach $333.25 billion by the end of 2019, according to eMarketer
,
However, high advertising fees often do not achieve the desired results, the reason is directly related to the shortcomings of digital advertising.
Cons. One:

Distrust of advertising platforms.

Facebook, for example, has seen a sharp drop in user trust in facebook since 2017, reaching its lowest level of trust in the wake of the Cambridge Analytics scandal, with only 28 percent saying they believe the social network, and now Facebook is trying to re-create user trust, and one of its latest moves is to show users why you see an ad and how to dedirect it. Whether this will help reverse Facebook's trust-building relationship with users remains to be known.
Image caption Facebook's trust-rebuilding initiative, why you can see ads
Cons. Two:

The number of users on the advertising platform has stagnated or even gone backwards.

Young people after 1990 and 00 either left Facebook or never signed up, and the proportion of young people using Facebook fell by 20% from 2015 to 2018. In fact, eMarketer estimates that Facebook will lose 2 million users under the age of 24, that teenagers will think that Facebook is for older people, and that young people will choose Instagram, Snapchat and TikTok. Although marketers are starting to advertise on these platforms, most of their advertising budgets are still reserved for Facebook and Google, and it's naturally hard to get good results among young people.
Note:
Facebook's Cost-per-Action ads cost an average of $18.68 (rmb, or about $132), a fee that covers all industries (Source:
Word Stream)
Note:
Facebook's Cost-per-click ad costs an average of $1.72 (rmb equivalent, or about $12), a fee that covers all industries (source:
Word Stream)
Disadvantages three: the digital advertising market competition is fierce.

More and more companies will shift most of the traditional media advertising budget to the field of digital advertising, so that digital advertising is increasing, market competition is also fierce, many of the same ads mixed, advertisers difficult to make their own ads stand out, on average, people will see 4000 to 10,000 ads a day, most of them from the network, you can imagine how to attract audiences in many similar ads troubled many advertisers.
Note: Multi-country digital advertising spending will exceed 50% in 2019 (Source: eMarketer)
The traditional media advertising
In the golden age of traditional media, if you ask any big company if advertising in traditional media is effective, it's a strange question, because there's no alternative to advertising on television, newspapers, journals, and billboards.However, the emergence of digital media has since gave advertisers more choice. Many traditional media, some of which have existed for more than a century and have a long history, have embarked on the path of extinction, leading many media practitioners to be pessimistic that the media has been abandoned by history, but there is no need to be so pessimistic at all.The reason why traditional media continues to this day is not only its own persistence, or the feelings of readers, but also its own value, these are also the advantages of media advertising different from digital advertising.

Advantage 1: Consumers are more impressed with traditional media advertising.
Take newspapers and other paper media as an example, people read on paper faster than online reading, which is a big benefit of paper media, because slow reading can let you get a deeper understanding of the content, obviously, holding the paper's tactile feeling, can help the brain to form a connection to increase memory, the media also provides a more concentrated reading method, because newspapers and magazines are intentionally for readability and page layout. For digital ads, can you imagine you're reading an article, and then an ad character suddenly comes out on your page and covers what you're reading, which is intended to distract you from reading online and make you watch ads, but it's still a distraction, ads move and cover the text you're reading, new ads pop up, some ads scroll at the top or bottom of the page to get your attention, often annoying people who are focused on reading.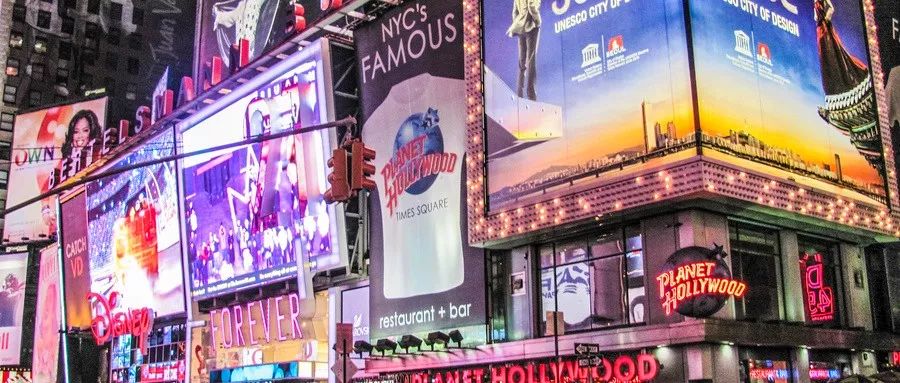 Advantage two: a specific audience base. One of the benefits of television advertising, for example, is that it can target a specific audience.
For example, while the average American watches about five hours of television a day, and most people over 65 watch 50 hours of traditional television a week, tv is definitely a better option if your product is aimed primarily at older people; to further target your ad audience with greater precision.
In addition, TELEVISION advertising is the best medium to combine with digital advertising, more than 70% of TV viewers watch TV using tablets or smartphones and other add-on devices, and often communicate with friends online, advertisers can guide viewers through TV ads to specific websites, for sweepstakes or shopping, such as tv in the lower right corner left a QR code, website URL, viewers may also send a message to friends about the ads they have just seen, or search for more information about the products they are interested in.
Advantage three: fewer competitors.Also take TV ads as an example, TV ads have no additional competitors, even if only a few seconds, a TV ad will make your product the only focus in the audience's line of sight, which is in sharp contrast to digital advertising, the latter ads may be relatively small, and directly with competitors' ads, a page may be filled with several or even a dozen ads, the audience's eyes are scattered on multiple ads, you may spend a lot of money on the page ads, was gently swept, did not impress the audience.
In fact, whether it is media advertising or digital media advertising has its own benefits, focus on one, and demeaning the other is a one-sided approach, even if this article to the shortcomings of digital advertising and the advantages of media advertising to start to compare, more to give confidence to the traditional media, emphasizing the existence of traditional advertising value, rather than deliberately devaluing the role of digital advertising.
For advertisers, it may be a good choice to maximize the effectiveness of advertising by making marketing campaigns a holistic solution and bundling them with different types of advertising media (television, newspapers, online media).
If you need to reprint please leave a message in the article message area, do not reprint without consent, reprint the article to indicate the source of "German 5" (ID:dewaiwuhao) and author information.
Order one if you get something
"Looking at it."
I don't know!
---