Cost reduction effect: Tencent social advertising two new styles strong online!

Tencent's social advertising has recently had two more advertising styles, strong online.WeChat public number mutual selection advertising short video style, mobile phone QQ shopping number message adsCause concern. What are the advantages of each of these two ad styles? How does it work?
Don't worry - get ready to remember the point, listen to the small dynamite come with.
WeChat public number mutual selection ads
Short video carries more information 
WeChat public number mutual selection of advertising, advertisers and traffic owners through WeChat advertising platform two-way mutual selection, free to achieve advertising cooperation of a mode of delivery, throughAdvertising recommendations and content customization are two modesPresent your ad ideas in your article. Mutual selection of ads for advertisers selected content scene marketing and head KOL, effectively enhance brand awareness and advertising performance.
▼  Connect Premium Content inter-select ads to introduce videos
Video as a rich media form, can sound all the display advertising information, the story sense is stronger, easy to arouse the user's emotional resonance.
At the end of the public article, to6 to 15 seconds of short videoAs material, video sizes are available in 4:3 and 16:9;Initial mute playback modeto enhance the user experience.
▼ Mercedes-Benz public number mutual selection advertising signs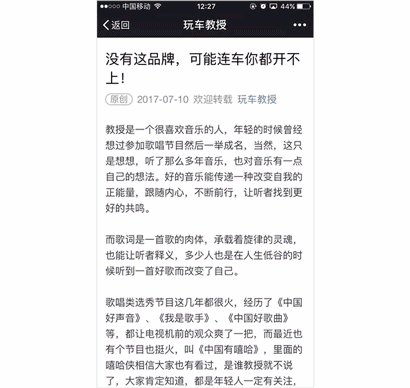 Mutual selection advertising covers all industries of high-quality KOL, at present, many head original public number to become the main traffic, coverageAutomotive, technology Internet, fashion, life literatureand dozens of other major industries, including automotive homes, vision, one, pomegranate report and so onMillions of fans of premium KOL. 

Optional ads are available on the self-service delivery sideTraffic main introduction, cooperation quotation, historical cooperation caseand other traffic master information, through traffic main tags and crowd tags to help advertisers more convenient choice hope to cooperate koL. After running, advertisers can clearly and transparently understand the ad delivery data, so that the scientific measurement of advertising performance.
Click on any part of the short video ad box to jump to the custom H5 details page, and the closed-loop design shortens the user behavior chain and improves the performance of your ads. Tencent data show that video mutual selection ads, compared to ordinary text mutual selection ads,Landing page conversion rate is availableIncrease 2-4 times.
A case study of cooperation
Ofo small yellow car based on big data recommended to choose withWhite-collar travel is more relevantKOLCooperate to make advertising appear in the public number of multi-sphere labels such as technology Internet, film and television entertainment, and life literatureMillions of dollarsZEALER subscription number, ten-point movie, etc., the use of mutually selected advertising short video style to better present brand advertising ideas, reach the core users, advertisingTop click-through rate of 25.12%,Overall ad click-through rate6 times higher than the industry average。

▼ Ofo public number mutual selection advertising signs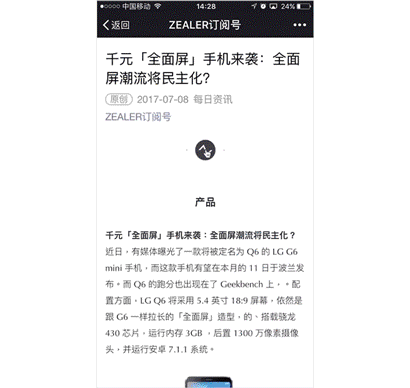 Mobile QQ shopping number message ads online
The red dots are sharp and activate the shopping scene

Mobile QQ launched the shopping number message advertising products, that is, in the form of QQ-like messages to push ads to users.
As long as the attention to the "QQ shopping" public number of users, you can receive push, canEffective coverageUsers with shopping interests and willingness to do so increase exposure efficiency while avoiding disturbing other users.
Shopping number message ads support single, multi-image, and videoMultiple forms of advertising,Advertisers can choose according to their marketing needs.
Shopping number message ads toThe form of the QQ messageAppears in the user's message list, the exclusive red dot brush exists, does not disappear with the refresh, effectively attracts the user's attention. At the same time, a single userReceive ad push every 4 days,And advertising items and categories in the same ad space are not duplicated.
▼ The shopping number message ad indicates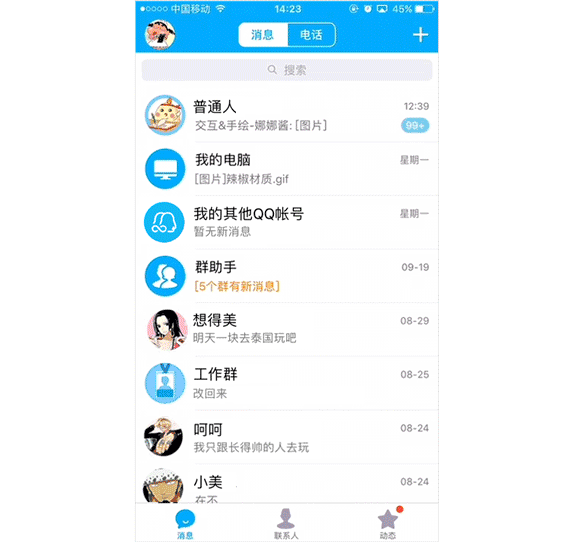 Based on QQ user data, combined with Tencent social, payment, search, entertainment and other multi-scene data, JD.com shopping data and third-party partner data, through deep data mining, can be in a large amount of dataPosition eight precise people,Make every touch more precise and efficient, thusReduce costs。
Based on the hand Q platform, shopping number message ads provide brand landing pages and e-commerce custom landing pagesThe promotion of two kinds of targets,Users can click on the ad to jump to the brand shopping number, increase the number of fans, or jump directly to the e-commerce purchase page to promote the purchase. From promotion to conversion once,Interactive marketing closed loopEffectively increase conversion rates.
A case study of cooperation
A week before JD.com's 818 mobile phone festival, OPPO launched a shopping message ad promoting and using a limited edition new productAccurate user packMake a steady launch to warm up your brand activities. August 18 mobile phone festival day, OPPO combined with JD.com e-commerce big data, to buy mobile phone users and other high-potential people as the seed crowd, the useLookalike similar crowd expansion,To the sneaker to increase the promotion efforts, and then with JD.com activities to obtain a large number of high-quality conversion crowd. The ad3% click-through rate, ROI over 14,Conversions work great.
▼ OPPO JD.com 818 shopping number message advertising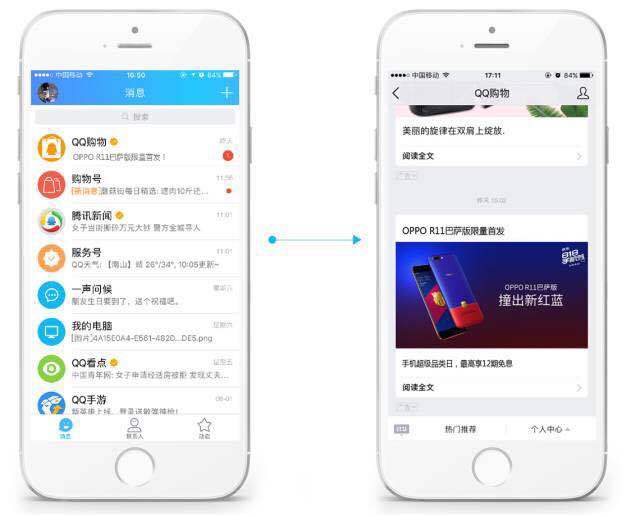 Despite the 2017 holiday balance of 0, the wallet balance of the small partners is still full, are storing ammunition for the double 11. Beauty, clothing, e-commerce and other brands, do not miss the opportunity Oh, remember to contact the small dynamo. As the core service provider of Tencent's social advertising expectations,Small dynamoHelp you experience Tencent social advertising first, prepare for double 11!
Case and data source: WeChat Public Number: Tencent's social advertising service platform. Only for communication learning use, copyright is owned by the appropriate advertiser.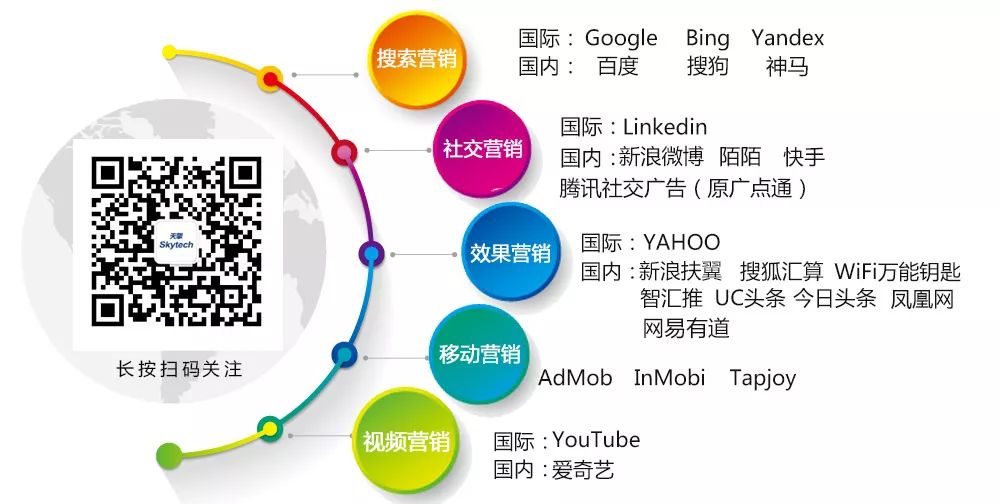 Click."Read the original text"Get a first look at Tencent's social advertising
---