Can social ads be a way to "share" content?
(Click on the above to follow"Business value"WeChat Public Number, the best technology business media, timely understanding of those smart business!)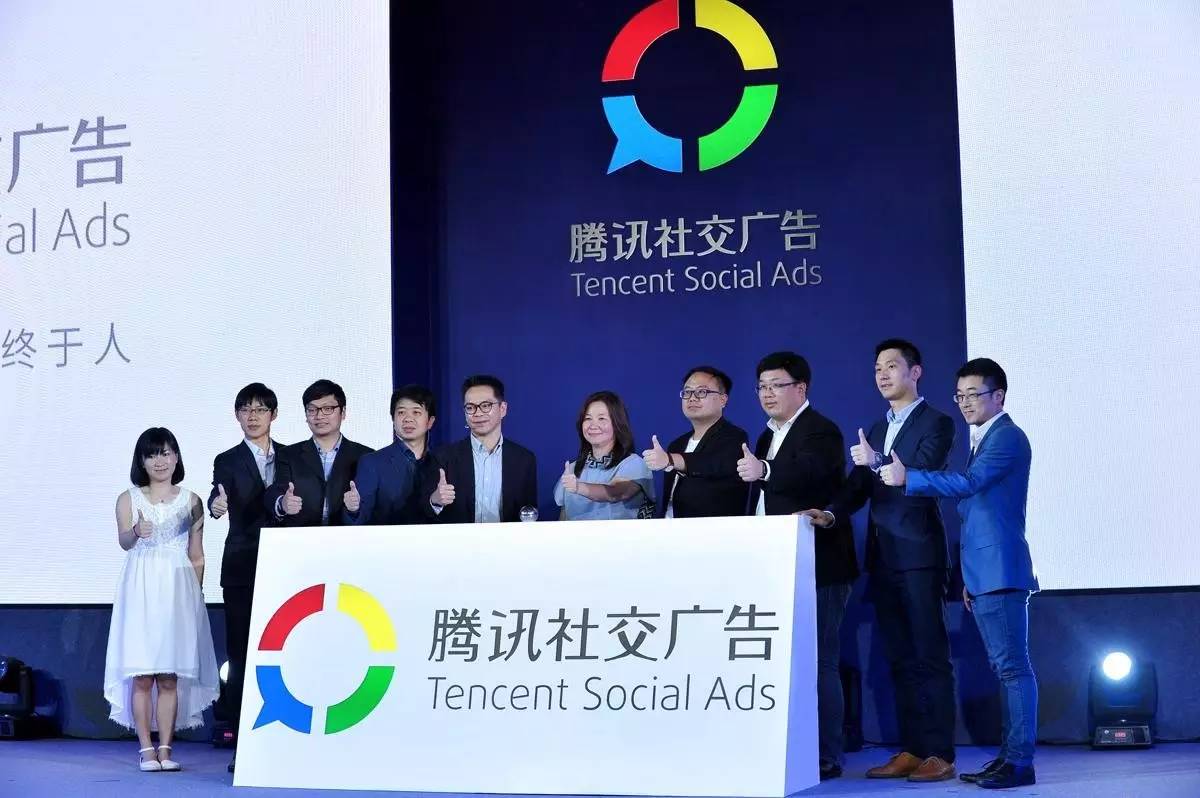 Tencent's top social advertising executives are at the launch site of Tencent's new logo for social advertising, with Lin Wei from fifth from left

More and more people are realizing the importance of content production and output, whether for good or bad purposes, or whether their means are good or bad.
Across the ocean, Facebook is in the midst of a war of words with the media over free speech, though such discussions and arguments are of virtually no value to the vast majority of Facebook users and more ordinary people.
But how can these groups of pride and prejudice endure when established media outlets with strong news self-esteem and pursuits watch themselves being played by Facebook and watching the internet company, which has been in place for more than a decade, gradually replace them as the world's largest.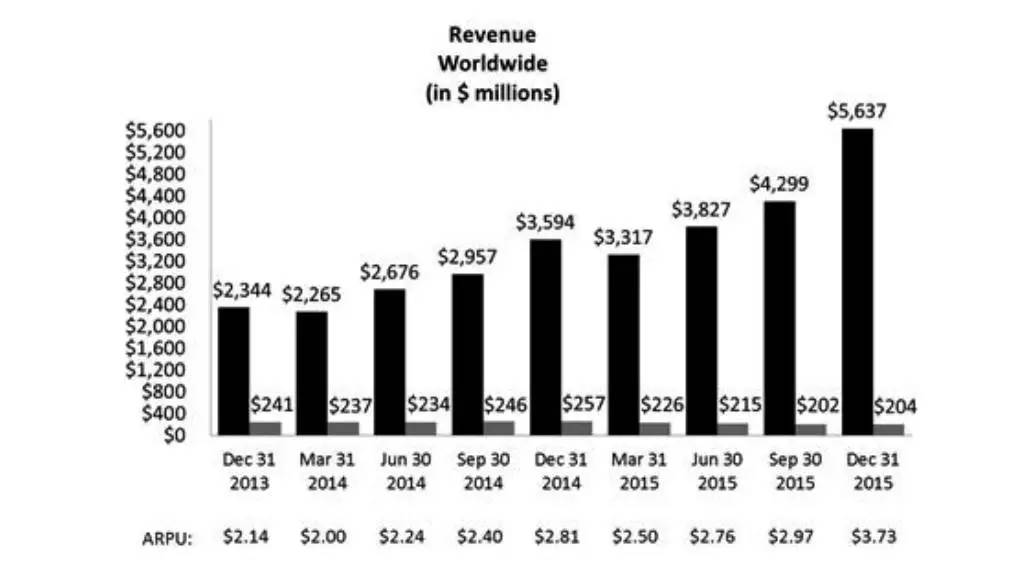 Facebook is a veritable advertising ad company
Let's take a look at Facebook's ad revenue. Facebook's advertising revenue for the quarter ended March 31, 2012 was $872 million, or 82% of the company's total revenue.
For the first quarter ended March 31, 2016, ads contributed nearly 97% of Facebook's revenue.
Let's go back to Facebook's strategic trajectory over the past few years, from working with Zynga to finally abandoning the now-defunct gaming company, from launching a News Feed page 10 years ago to acquiring Oculus, which at first glance looks out of the way of Facebook's business, and it seems that everything Facebook does is to produce more content and monopolize the channels through which it exports. Create more ad and commercial value through socially society-based content.
VR doesn't just mean new ways of playing games, it's more than new ways of watching movies, Zuckerberg said when he bought Oculus, and VR is about enabling users to "share experiences" with each other - in fact, there's nothing more Internet-appropriate "content" in the world than "experience," let than "sharing" behavior on social networks.
Production and output content is becoming more and more large Internet companies and even traditional large companies pay more and more attention to the layout of a part.
Less than two years ago, Microsoft bought Minecraft for $2.5 billion, and as early as 2013, Bezos bought The Washington Post for $250 million.
Let's move our attention back from the United States, where someone bought the South China Morning Post to build a media empire through investment, someone who bought a U.S. yard and studio, someone who bought a game studio and almost built an unusually large digital consumer rights empire that included games, comics, animation, music, fiction, and so on.
Tencent is such a somewhat unexpected company.
In 2010, online advertising revenue accounted for only 7% of its revenue, even falling year-on-year, and in the years that followed, it fluctuated, but by 2015 the business's share of Tencent's revenue had reached 17%, up 110% year-on-year.
Tencent is still an internet company dominated by gaming revenues, and it is no exaggeration to say that it may also be the world's largest content production and export company, which, of course, has always been the source of all sorts of doubts and criticisms about its production and output practices.
So the question is, how do you commercialize the vast amount of content outside the game on a sustainable, reasonable, and healthy level? Advertising is now the only correct answer in a time when genuine paid consumers are on the rise and far from being healthy.
Let's temporarily put aside the bad impression of the past those "greasy teacher sister" "click on the dragon knife" and other ads, imagine a new way of advertising, if such ads are based on your usual user behavior, internet browsing habits, consumer behavior preferences, etc. to push you you may be interested in advertising, you will accept?
If such ads were interesting enough, of above-average quality, with "pain points" that allow you to interact and share, would you just resist the ads?
One day, advertising is more than just a means of promoting goods, but a way to "share" content - do you still think advertising is available when it's accurate enough to push promotional ads and discount tickets for Warcraft movies to 80s who were addicted to WOW?
Do you reject ads when they are interactive enough and even game-playing to be an immersive experience?
Or do you really think you can get out of this age of social advertising when all your actions become part of a program ad when you're on your tablet one day?
When social advertising comes with more business exploration and more possibilities for experience, perhaps more people are more interested in what changes and opportunities will such changes bring about in business?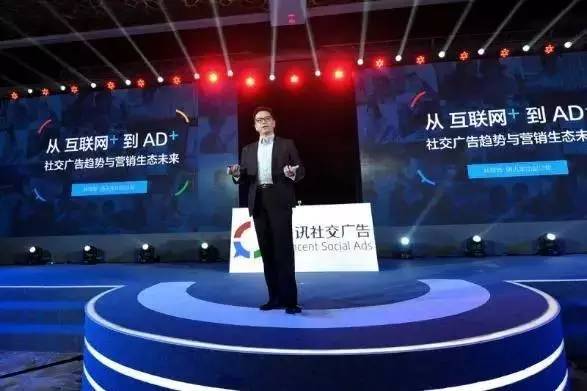 Tencent's head of social advertising, Lin Wei
Regarding these questions and confusions about social advertising, Lin Wei, Tencent's head of social advertising, may be able to provide some answers:
Q - Business Value
A - Lin Yu, Vice President, Tencent Group
Q: What are the main features of social advertising?
A: Several characteristics, the first is to stand in the user's point of view thinking is the most important feature, we in the design of the product is more want to immerse the experience in the user's life, do not interfere, users can choose, interested in see more, can not trace the way, is this starting point. The second feature, built on the user's precise basis of communication, is not a sign of advertising, can be thousands of people, you can choose the object of communication, the third is Tencent's characteristics, social advertising more about Tencent's social platform features, is a number of links layer by layer, because Tencent has the public number of ecology, he can make business and users through such a medium has a long-term connection, because Tencent has the ability to pay, can make advertising into commercial behavior into a function.
Q: What do advertisers ask for, or does he just pay for them?
A: We are open to the ability, we in the introduction of advertisers above hope to be able to social advertising as another model of connectors, we hope that advertisers from all walks of life can connect with users through this ability, in which we for advertisers to become our partners will not have too much restrictions, for advertisers have a basic requirement, advertisers are legitimately presented business entities, in the public number to meet the registration standards, in addition to this, we can only do some on the material, We don't want to interfere with users or violate the regulatory bottom line.
Q: You talked about two values: one is to commercialize WeChat, and the other is to want users to run out and go. What do you think of the extent to which social advertising extends your users' spending time?
A: We have just held a meeting, in talking about the evolution of advertising history, he more recognized and supported the direction of our promotion, first, we have always adhered to the principle is to want to make advertising closer to the needs of users, we continue to ask ourselves, hope that advertising can be personalized, hope that advertising can be scenario-based, we from the past to the present continuous development of data capabilities to product capabilities are working in this direction.
For example, we just launched LBS ads, we set the price to the country has 1480 business circle targeting information, we put the user in this business circle is his frequent place, this information as an option, we hope only as this ability, so that advertisers can choose the longest in this business circle people associated with him, so we hope to increase the relevance, and then continue to study from this point of view, How to use the data capabilities our platform gives us to help advertisers reach users more efficiently and accurately.
We feel that such a touch is valuable to the user, because the user in life is not only between me and a friend chat, he is also with the public number service number and other different business entities contact with the connected media, hoping to improve accuracy and efficiency on this media, the user value is an extension rather than an injury. It's a constant process, and we're here to be able to help him get closer to the business unit he's interested in by bringing in more advertisers, introducing more educational advertisers, how to do things and create ideas in social scenes, and how to better use data targeting. It's something we've been working on to optimize.
Q: Friends circle advertising will change in the future, what is the trend of this change?
A: Should come from several factors, we are always user value-oriented, we first look at the user in this ad, no matter what form of advertising, whether it is video advertising brand image ads, or LBS-converted coupon ads, we hope that different forms, we see the user's behavior for advertising interaction is positive, including click and intermediate forwarding frequency, we are constantly observing this thing, this thing is called the user experience indicators, is our very important point of view, With different indicators, users are the most important monitoring.
The second is from advertisers, we hope advertisers have the ability to understand how to express in this environment they want to express marketing information and brand information, more and more mature use, more and more integrated into this, which requires both sides of us to constantly observe, to see the maturity of the time to do this judgment, this judgment decision is not in my hands, in WeChat hands, this is we and WeChat co-built, WeChat constantly look at this indicator, commercialization is not WeChat's most important thing, One of the most important things is user value, in the growth of user value to complete commercialization, is what they value, we continue to push in such a situation, regardless of the mode of work or the next stage of progress, I can not discuss the second, or increase the frequency is based on this basis to make a judgment.
Q: Is there any data, how many people turn off friends circle ads?
A: Very low, I don't have accurate data.
Q: Social advertising has a wide point pass and WeChat advertising merged, WeChat and QQ is very different, especially data, QQ is very popular with the user group after 90, is now wide point pass and WeChat advertising face very different user groups, so behind the advertising group is also very different, these two different business groups of advertising together this is a difference, in the run-in process encountered a lot of problems, how to solve this problem, how to do later?
A: Our progress is gratifying, in our mode of operation a clearer definition, advertising system itself is the need for scale to accumulate the ability to support a large number of data processing, including we do real-time computing, we also have the optimization of the strategy algorithm, these are quite a lot of commonality inside, this algorithm of computing in the middle of the strategy data experts, in fact, is a professional, do not need to touch WeChat and QQ, so we call the technical commonality, this is mostly a long time before the accumulation of broad point, As a Base over the past year it has grown.
But we also respect WeChat and QQ space two very different properties, so in the organization's cooperation set up two special docking WeChat and QQ operation center, in-depth with WeChat and QQ students to explore in it suitable for the emergence of advertising form, we hope to appear in the user experience control mode and frequency. Another, we in addition to the commonality of the system, in contact with advertisers is also similar to commonality with the two centers combined arrangements, especially brand advertisers, he is from the first-tier cities to do this brand thinking, we are WeChat users, weChat have more curiosity and exploration, often appear in second- and third-tier cities, he also explored how to do a good job on QQ.
So we in the advertiser service this common line combined with WeChat and QQ students and advertisers to explore and develop, suitable for these two different areas, so our organization has such a division of labor, for WeChat and QQ there are two independent centers, in the middle of products and customer commonality, below there are product services and sales services common. At present, the progress is still very pleasing, more and more know when to share and division of labor.
Q: We can see in the circle of friends, advertising is part of the commercialization, we will find that weChat's entire commercialization at different stages of different progress, you will find that its momentum suddenly changed, WeChat will pull back a little bit, there will be a strain. Can we think that social advertising is the pioneer of WeChat commercialization, in the constant trial, WeChat commercialization limits where, WeChat product team is doing balance?
A: Maybe this kind of checks and balances or pull the force road is not so strong, WeChat product client students are very supportive of our steps in commercialization.
The most important is that our values are consistent at the beginning, we believe that advertising is valuable content for users, this is our basic values, we will do a lot of technical efforts and product design to move things towards this value, so at first I will not give you a drug-related advertising, will not give you a vulgar advertising, which involves advertising image and product form, are dominated by the most primitive values.
So in this scenario, the product students will explore with us, we now want to do this into, the Internet products are always step by step roll up, so we in the process, this position so put, he is behind many of these functions are with WeChat products students to discuss how to make him look more elegant, how to let users feel more pleasant, how this appearance with the friend circle experience is consistent.
We were talking yesterday about the return button of the display page after the ad was opened, there was a turn-off button in other circles of friends, it was part of the content so what should be, we were constantly exploring, we wanted it to be part of a product concept, not to be put on top of a cream.
Q: You have the last year's "Wu Yifan is about to enlist" as a very classic case, I think this is a kind of scene-based advertising, is a very good product. This is built on WeChat's internal products and WeChat friends circle and WeChat advertising under the premise of co-operation was born, this advertising in the cost of investment is not so large. So in the future, in the production of advertising products, can third parties get more input and support from Tencent?
A: We are working with the various forces of the industry in changing this thing, specifically, we will because there are good cases, we feel good, will continue to communicate with advertisers and service providers, they will say how this case is done, he is directed to do well, creative do well, or landing conversion design is relatively delicate, are indispensable, every link exists, we will slowly cultivate the industry how to do social advertising good professional ability, because he is also a professional ability, Moving TV ads to a circle of friends is the need to make some adjustments and modifications, can make the effect better, how to do such adjustments, need the accumulation of experience and judgment, he will accumulate into a professional, we are making this matter continue to extend and ferment.
We had a discussion this morning with the industry's largest 4A agent, which stretched at least seven or eight months together to say that we all know that this can be done better, how we should do it, how we put more resources into the specific team to make it more effective, and everyone has a lot of expectations for him.
Q: China's entire social advertising situation has two shortcomings, one is the lack of advertising creativity, the other is the lack of awareness of traditional advertising marketing, in such a system there must be Tencent advertisers, there are 4A advertising agencies, in these partnerships how should you complete the delivery of this advertising ideas and LBS pages, how to work together, focus on which point, Tencent focus on technical content or creativity?
A: The first is the advertiser, will also look at the size of the advertiser's commercial scale, the weight of the division of labor, there are CRM department, brand marketing department, e-commerce department, channel department also have e-commerce and offline traditional channels, because there is division of labor there is the distribution of the budget, there is The emphasis on each other is different, itself is a complexity, coupled with the service provider, 4A also has to do CRM services, as well as DSP, many different roles, we do not have a fixed method, he is there are several possible combinations and options.
In the past year there have been a lot of constructive attempts, we feel that the brand advertisers side of the more complex large-scale advertisers, the mode of cooperation should be both their brands, but also their e-commerce or channel team to participate, and then on the service provider side to do creative and do media delivery, two come together to explore how we should promote the situation.
Previously in the television data is GRP (Gross Rating Points, gross reviews, used to measure the amount of advertising exposure over a certain period of time), how much to buy and reach, but we now have social advertising in addition to touch and interactive effect extension is also possible to land, in fact, can happen at the same time, they become scattered in different places to achieve the goal, began to move this way, some angles are from the e-commerce budget, some from the brand budget attempt, and then his organization's trigger point Because I originally did more, how I cooperate from this department, from the outside service providers have different roles, is a continuous exploration process, is very interesting, but very constructive to the industry.
Because we all know that we have to adjust and move in this direction, including this morning's meeting, we put forward the world's top companies, the scale of china's advertising industry tens of thousands of agents, they are also saying, we are not as a cross-role joint team with us to build a similar laboratory nature, to put everything together to do better creative and service to customers.
Q: Do we have any detailed plans for the content of the experiment?
A: Each industry has an industry segment. For example, the automotive industry, advertisers can be divided into two kinds of demand, one is for the brand value of the continuous shaping, this side of the use of social words, is for the brand concept of touch, continuous dissemination, the other is to the store's sales leads, very practical, do these two things, how to let him through our ability to do better design, how to land, and finally turned into a sales lead to interested people, the generation of this lead, this path is now we are now further exploring the optimization.
We further do, how to do WeChat index and QQ index, this brand here what development, this has not been made today. In addition to this, there is brand influence, before we talk about how to do their own brand influence, is research, how brand awareness, sampling survey, we have no possibility to use WeChat index and QQ index to make this thing do better, this is the direction of our efforts. For example, 4S store-to-store index, store-to-store clues and how much advertising costs can be calculated, we have now done more than a dozen cases of attempts, to the present customer is quite satisfied, many car customers continue to return to the circle of friends, this compared to other options to the store clues more, to the store clues cost reduction, which is more encouraging, some are measurable to the store clues, click conversion costs are the effect of advertising has been a measurement technology.
Q: Does WeChat Social Commercialization have a clear strategic direction in the future? WeChat has a circle of friends ads, what's next?
A: WeChat's commercialization is mainly two paths, one is the game, the other is advertising, with the company's path is more consistent, this outside, has not been too clear what the third may be, it is not easy to say, there are several possibilities, but now is not the clearest decision. We now regardless of the game and advertising, there is still a certain amount of room for growth, our game is more mature, there may be room for optimization, how to bring users more choices of different categories, in which how to connect with social relations power, so that the game is more fun, bring a casual value. On the advertising side, we go from the first step to the second step to the third step, we are in the right direction, the verification of the past period of time is also encouraging, but there is still a lot of room to rise. For a foreseeable period of time, these two are still the main theme.
Q: The first circle of friends to run ads, lower the threshold after attracting a lot of small and medium-sized advertisers, at the same time how to ensure the quality of user ads and user acceptance?
A: Back to the core value, we believe that valuable advertising for users is the goal we want to pursue, for users valuable advertising is not exactly equal to the brand's tall ads, Xiaolong often told me that he went to Beijing to know if there are any cinemas nearby he is interested in the film.
Q: Isn't that what pods do?
A: Yes. But everyone has WeChat, in the above used to the public number, in the above to create a connection, there is no way to see this value of the service, you have no way to do this, this is back to the most primitive, valuable business services for users, in this premise we go to promote his commercialization process.
Q: In the last two or three years, we have been discussing procedural advertising, procedural advertising in Europe and the United States has been a lot, in weChat circle of friends is there RTP technology, has now involved in procedural aspects?
A: Our capabilities are there, but that depends on the industry's advertising habits and (advertisers') budget, and the procedural budget still accounts for a relatively small percentage in today's industry. He appears in two forms, both of which we have Ready's program to undertake, the same amount as the industry, not high, China's procedural purchase situation, a variety of calibres are less than 10%, the United States has reached about 40%.
In my opinion, proceduralization is just a technology to bring efficiency progress, his nature has not changed, you can still choose pricing and advertising creativity, have not changed, but the way he buys because of the popularity of technical means, let him buy more efficient process, this is the real value of program, he does not replace other things, does not replace the person's judgment of him, does not replace the later test, the process does not replace, but the efficiency of the delivery process has improved some, he should be more and more high proportion, It's a little behind in China.
I am optimistic about its development, but now China's development has not yet reached the stage of the United States, the penetration rate ratio is almost three to four years lag. The actual percentage is not high, but many players in the industry are actively promoting (procedural advertising).
Q: This logo for Tencent's social ads is too similar to Google's.
A: Color is a universal color, do not particularly care about this matter, no one should say Tencent copied Google, we do not have that motive to do this thing.
This logo design process has a lot of ideas, we want to make people feel like a connection, there are several kinds of elements, WeChat and QQ, as well as our emphasis on the ability to direct accurate data, and finally with the business to achieve a connection, so a few colors represent the meaning of such a connection. The little arrow is a dialog box, a social industry, and the other is the quasi-star meaning, want to express the brand elements on it, this Logo is with Pony after three or four discussions (set).
Over the past two or three years, our company's strategy has become clearer and clearer, and Tencent is a connector on which to sharpen this essence, add value, and keep the connector's core values open.
We have two major strategies, one is social strategy and the other is the content industry. Content industry is the digital content industry, from the beginning to do the game later do network, video, music, literature, animation, the vein is very clear, we are focused in the content industry, we do not do e-commerce offline and O2O, the content industry is our core, we will continue to forge ahead in the company, in the digital industry to do the best in the industry, that is to let users choose, you play QQ games is the user's choice you can not force others, you have to make good content to attract users.
(This article is an anthology from BT Media, Business Value magazine, June)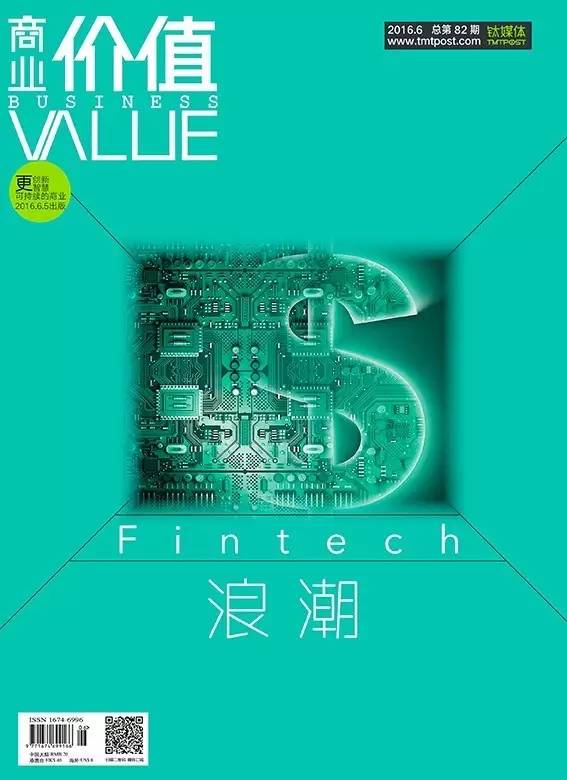 Recommended reading:Click on the title to read
---

·

·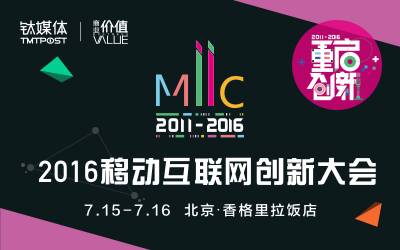 MIIC Mobile Internet Innovation Conference has been successfully held 5 times, in the past few years has witnessed the rapid growth of China's Internet industry and earth-shaking changes, these six years of great changes to "fight for mobile tickets" as the axis of the roar. This MIC conference is about to open, click "Read the original text"Let's pay attention."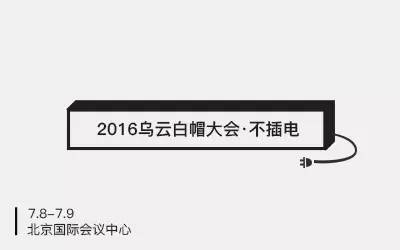 ---