Block web ads, haven't you used these three Google plug-ins yet?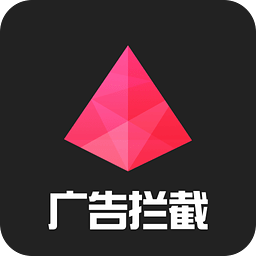 Objective.

About the plug-in to advertise, I believe we all used a lot. For different ads plug-ins, can solve different needs,
For example, I often go to the site csdn ads are not generally many, I want to block the blocking window and banners and other ads;
For example, we often use Baidu is always a large number of ads, as well as very disturbing right-hand prompt words, with a Baidu is too easy to be disturbed.
For example, Ai Qiyi, Tencent and other video sites, occasionally look at the video (ps: not the kind of vip video), watch 30 seconds of video, advertising a minute. Cover your face manually
01 Block ads for bounce windows and banners
Recommended Google plug-in: Adblock Plus
For a large number of screens and banner ads, very affect the reading experience, then this go-to-advertising plug-in is a must.

Adblock Plus is already used by more than 100 million devices and is the world's most popular ad blocking software. It supports multiple browsers and Chinese words. The default icon shows the number of bars blocking ads in the upper right corner, which can be unsealed with a mouse click.
Click on the ABP icon -Settings-Adblock Plus option to freely establish filtering rules and add whitelists. Filtering rules, intuitive and convenient operation.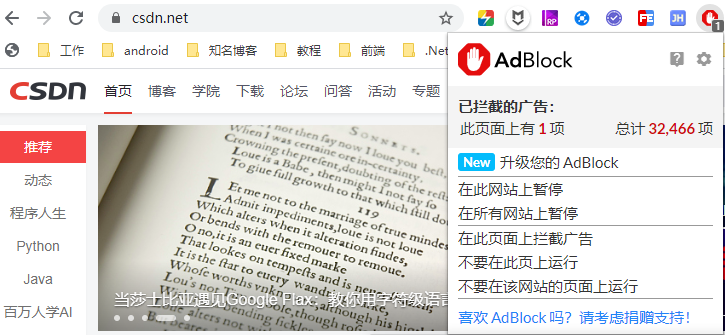 02 Use a clean Baidu
Recommended Google plug-in: Baidu Pill

For Baidu to optimize the search experience, removed a large number of related search interference on the right.
Treatment of Baidu Yantian Department, Baidu Golden Eye, Baidu promotion, two boxes of one course of treatment. It works better with AdBlock.
Use a purer Baidu 1. Block Baidu promotion 2. Prevent Baidu from tracking 3. Beautify the home page (need to exit Baidu account).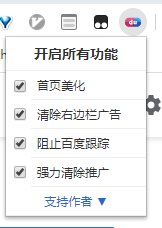 Note: "Home Beautification" is only valid when you are not logged into your Baidu account, and the effect after use is as follows: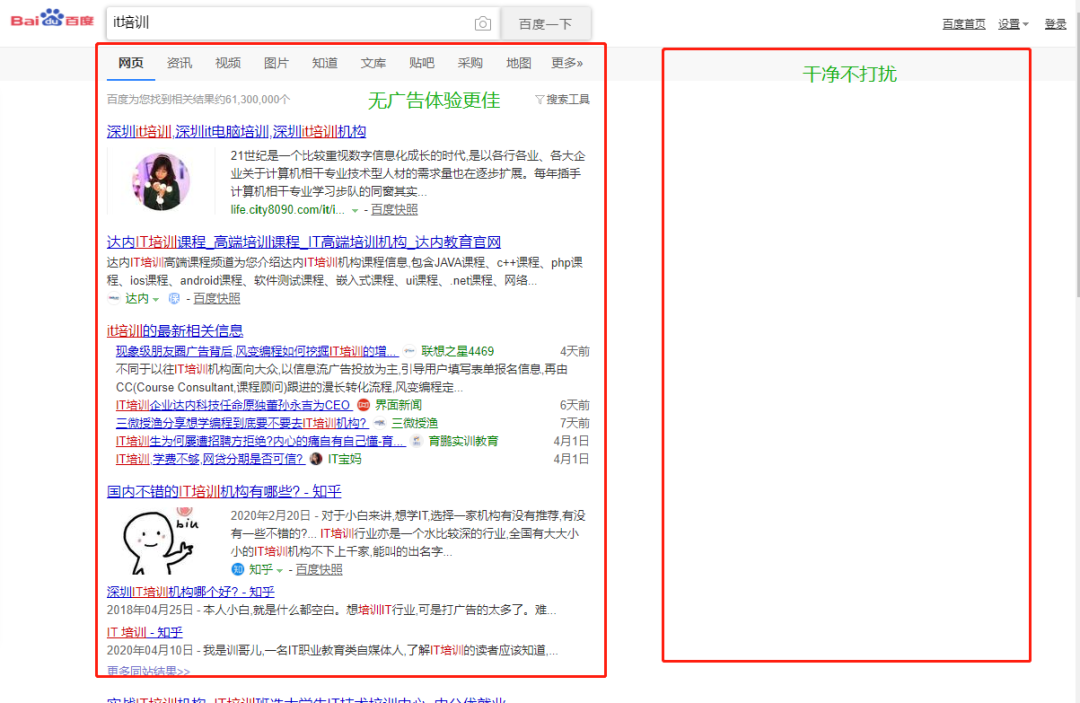 03 Skip ads to watch directly
Recommended Google plug-in: Ad Terminator

For some non-life coin players, sometimes watch a video, a total of less than a minute of video, but also can not skip dozens of seconds of advertising, this abhorrent feeling.
Ad Terminator is a full-featured free open source ad filtering tool developed with reference to various ad filtering plug-ins. Ad Terminator lets you no longer have to endure annoying ads on the page, do not need to open the so-called VIP, do tasks, do not need to find a variety of insatiable ad plug-ins, ad Terminator integrates all the functions of ad filtering, is the only necessary ad filtering extension you need
Conclusion.
For many regular users, Google's services are not normally accessible. Also need to install a Google Access Assistant, of course, this plug-in online mostly need to be activated, I have downloaded the Google Access Assistant cracked version here.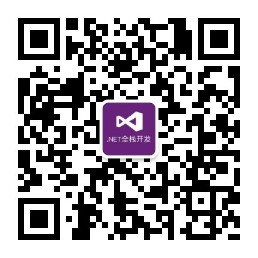 Download Address: Follow the Public Number ReplyCracked version"It's available. A local installation package with these three plug-ins, just drag the installation.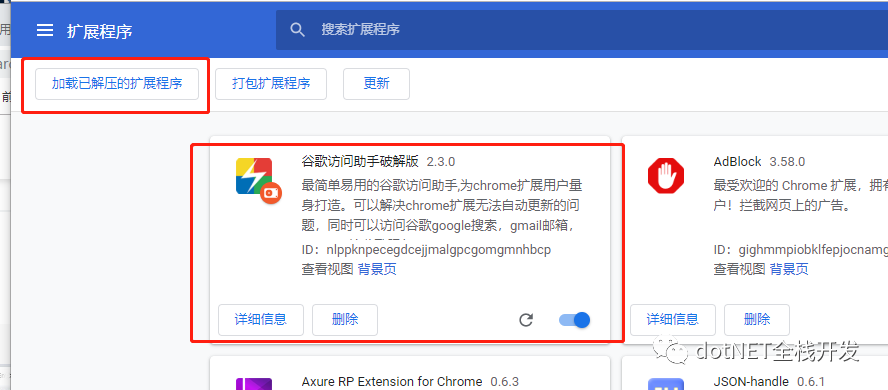 地址栏输入:chrome://extensions/ 或者右键"更多工具">"扩展程序",直接点击"加载已解压的扩展程序"
Recommended reading
Source.Programmer, this online tool source code is really fragrant, please pick it up!
Skills.5 tips for writing better JavaScript conditional statements
Original.Pandownload is also available, with hackers behind the scenes taking over!
Original.Goodbye PanDownload, the next one is here.
Essence.A text to understand the new features and code demos for each version of C
Practice.Uncover ASP.NET Core Web API best practices
Original.Fear to the micro, those bugs associated with leap years
Learn.Programmer: I finally know the .NET Core layered framework design
WeChat backstage reply to "core" to get the strongest .NET Core learning materials selection
Reply to "Real Battle" and get 20 sets of real-world finished project source code

Reply to the group and join the dotnet core developer communication group
.NET Core has risen
Press and hold attention to refresh your cognition
dotNet full stack development
---