Monthly salary 10K-20K! Paid annual leave, free meals, a year to promote to the backbone! Fun plus 2020 school recruitment is on!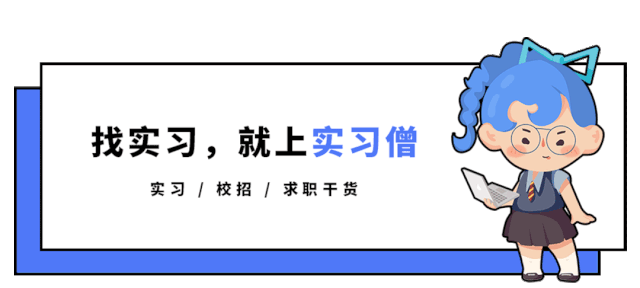 I don't know how many students have fancied it
One of the jobs of going to a gaming company is playing games!
Today the monk girl recommended this company to everyone
Fully satisfy your fantasy of the game company
Benefits are beyond your imagination!
The following benefits, all to you!
✔ Spring recruitment school recruitment posts,Monthly salary 10K-20K
✔ a comprehensive training mechanism:On-the-job training, one-on-one tutoring, within a year will be the new students to train as the backbone of the business
✔ Six risks and one gold, paid annual leave
✔ flexible working hours
✔ nutrition breakfast , lunch subsidy , nutrition afternoon tea;
✔, free check-up once a year, weekly massage service, pay attention to the health of employees
✔: annual tourism, housing subsidies, holiday gifts, holiday gifts, medical reimbursement, etc.
Ta is FunPlus!
Now, let the monk introduce you to this family
Welfare sheds, fun work, good faithFull company!
Take you into the world of fun
FunPlus is a global interactive entertainment company. In.
Beijing, Shanghai, Taipei, San Francisco, Tokyo and New Delhi
And other places have offices of global interactive entertainment companies.
There are more than one team from the team
20 countries
and the region
Nearly 1,000 employees
The localization operation of the product is supported in more than 23 languages.
🔺 have fun and enjoy a happy working atmosphere
Games: Happy Manor, Sky Farm, King Avalon, Battle of Alassos, State of Survival, Legend of the Knife Tower, MT2, etc.
Lead cloud9, North America's leading eSports organization, and founded the FPX eSports Club. Its League of Heroes division is in
Won the LPL Summer Championship in 2019 and the 2019 World Finals.
1. Provide insights into our games and players to help our studio make more informed decisions;
2.Work with various stakeholders and fellow researchers to define the potential problems that will facilitate the development of research;
3.Design research to ensure a perfect match between methodology and execution;
4.Conduct research, including lab playtest, analysis of player behavior data or field interviews;
5.Share the results of your research with teams across the entire studio;
6.Work with fellow researchers and various stakeholders to define recommendations of  product improvement based on data analysis.
1. Native English or Japanese, both written and verbal;
2.Rich mobile game experience as a player is required;
3.Background in UX or human-subject research such as human-computer interaction, human factors, informatics, cognitive science, psychology is a plus;
4.Familiar with different research methods and able to adopt the best method for a given research problem. Proven experiences with both quantitative and qualitative research methods;
5.Comfortable with communication face-to-face, via email and by phone and in group settings both formal and informal;
6.A demonstrated passion for mobile games.
Identify the QR code and post the post immediately
Arabic localization operations
1. Responsible for user maintenance, social media related work before and after the game products are online, and responsible for the results and quality of the work;
2. In Arabic responsible for user problem solving, user feedback collection, user demand mining, VIP user maintenance and other work;
3. Maintain and establish good user relations, improve service satisfaction, improve user stickiness;
4. Deep experience company games, tracking experience excellent competition, able to output qualified experience reports and competition reports, put forward reasonable and effective optimization recommendations.
1. Arabic major, heard excellent reading and writing skills;
2. Have relevant work experience in the gaming industry or product operation experience, have well-known game products, well-known Internet companies related internship experience is preferred;
3. Love the game industry;
4. Good communication and coordination skills, learning ability, enough curiosity.
Identify the QR code and post the post immediately
Assistant product manager
1. Participate in the discussion and planning of the core needs of products and project growth products in overseas markets, responsible for overall promotion, do a good job of progress management, quality acceptance and data recovery, responsible for business indicators;
2. Analysis of market competition, real-time grasp of product market positioning and user needs, research users, integration of multi-resources, output competitive product content and play;
3. Study user behavior, analyze user portraits, user paths and active cycles, gain deep insight into user needs through user research and data mining, optimize funnels, and be responsible for user touch, conversion, retention of the full link conversion promotion;
4. Work closely with the research and development team to output high-quality requirements documents, complete design, development, testing, to ensure that products are released on time and with high quality;
5. Pay attention to the data management after the product is launched, continuously monitor and analyze the relevant data, and conduct regular data analysis and evaluation, participate in the design and evaluation of growth tests, and continuously optimize the product. 
1. Professional unlimited, internet products related internship experience plus points; 
2. Open thinking, strong learning ability, strong independent thinking ability and self-drive;
3. Clear logical thinking and data, business disassembly ability, good at communication and coordination, with business insight and demand refining ability; 
4. Excellent English listening and writing ability, overseas study or life experience of people plus points.
Identify the QR code and post the post immediately
1. Responsible for the design of social products, high-quality UI/UX design;
2. Participate in product conception and interface optimization and iteration, improve product ease of use, excavate new functions, control design output;
3. Participate in user research, understand users and translate into corresponding design ideas.
1. Graduated from design, computer or psychology, and is familiar with design-related theories;
2. Have mobile and web-side product design experience, familiar with the design specifications of each platform;
3. Keep sensitive to design trends, full of passion, desire for innovation and continuous learning ability, self-drive, insight;
4. Have business driving force, team spirit, sense of responsibility;
5. Internship experience of well-known Internet companies is preferred;
Identify the QR code and post the post immediately
1. Responsible for the algorithm research and engineering realization of artificial intelligence;
2. Responsible for following up the industry's cutting-edge technology development trends, tracking the latest international algorithm development direction and corresponding technology.
1 master's degree and above, computer-related majors;
2. Familiar with all kinds of AI toolkits, understand the current ai AI research methods, can track the latest research direction;
3. The artificial intelligence algorithm can be realized and optimized engineeringly.
4.有LR/GMM/SVM/CRF/MaxEnt/HMM/LDA/DNN/CNN/RNN的研究背景;
5. Master at least one of the programming languages of Python/C?
6. Be able to read English literature fluently;
7. Master at least one deep learning framework: TensorFlow, Py Torch and Keras, etc.
Identify the QR code and post the post immediately
1. Participate in the overall visual style design of the game and app UI, complete the UI-related interface design and icon drawing, etc.
2 work closely with planning and other teams to optimize the demand scheme and enhance the player and user experience;
3. Follow up the UI design in the final game and app to achieve the effect, to ensure the quality and design quality of the same;
4 Experience competing with the industry, and organize the design advantages and disadvantages, put forward reasonable design recommendations.
1. Undergraduate and above, computer animation design, art design, visual communication major, multimedia design, graphic design, web design and other related majors;
2. With a certain degree of hand-drawn foundation and design ability, more independently fine-painted interface design elements and icons;
3. Have a certain degree of interactive knowledge, pay attention to the player and user interaction experience, for planning requirements documents, can quickly understand the needs, provide feedback suggestions, design, communication and implementation;
4. Work conscientiously and reseriously, have a good sense of team, good at learning and communication;
5. A famous enterprise or game company-related internship experience is preferred.
6. Will use PS, AI, AE, Sketch and other commonly used software, can be skilled in the best use.
Identify the QR code and post the post immediately
1. Responsible for platform user management, including production-oriented users, red users and growth users;
2. To explore and develop potential new users in the community and maintain the core producer resources of the target market;
3. Develop community operation plan and establish and maintain core user base;
4. Process daily user feedback and form feedback to promote product optimization.
1. Undergraduate and above education, with overseas study background is preferred;
1. Fluent in English, proficient in daily communication with users in English-speaking countries, with North American user experience as a priority;
2. Game users, familiar with all kinds of overseas games, videos, social APP;
3. Be patient, curious, active in thinking, good at digging all kinds of methods to learn new things;
4. Strong self-driving and execution.
Identify the QR code and post the post immediately
Overseas Marketing Specialist
1. You will join a global marketing team to promote hand-travel products overseas through delivery, including Facebook, Google, Twitter and other global advertising platforms;
2. Learn the monitoring and collation of advertising data, and regularly provide data reports to relevant personnel; 
3. Regularly organize the advertising situation, and analyze all kinds of advertising performance and revenue, timely put forward optimization and improvement programs;
4. Responsible for improving the advertising exposure, click-through rate, conversion rate and installation rate and other key data indicators; 
5. Collect similar competitive advertisements on the market and output analytical documents for the company to provide effective basis for decision-making.
1. Love the game, familiar with the overseas hand tour market, English foundation is solid, small language first;
2. Good comprehensive quality, flexible thinking logic, creativity to the extreme;
3. Strong data analysis, summary ability is good, like to accept the challenge;
4. Be sensitive enough to games and various news topics, and have good communication, collaboration and stress resistance.
Identify the QR code and post the post immediately
So many hot jobs,
There's always one for you!
Send your resume quickly,
Get a well-paid offer!
I hope everyone can have a satisfactory result oh ✨
---