Beyond imagination! Domestic e-commerce live broadcast is about to enter the "trillion era", while cross-border e-commerce is still ...
The following article is from Xiaosheng Research Institute , by Sean

Xiaosheng Research Institute
China's leading cross-border e-commerce and logistics think tank platform (industry observation, research consulting, investment analysis)
In recent years, domesticLive.E-commerce renderingBlowoutDevelopment.
On October 12, the China Network Audiovisual Program Service Association released the "2020 China Network Audiovisual Development Research Report" in Chengdu, showing that as of June 2020, China's e-commerceLive.The user size is3.09billion, is the fastest growing Internet application in 2020.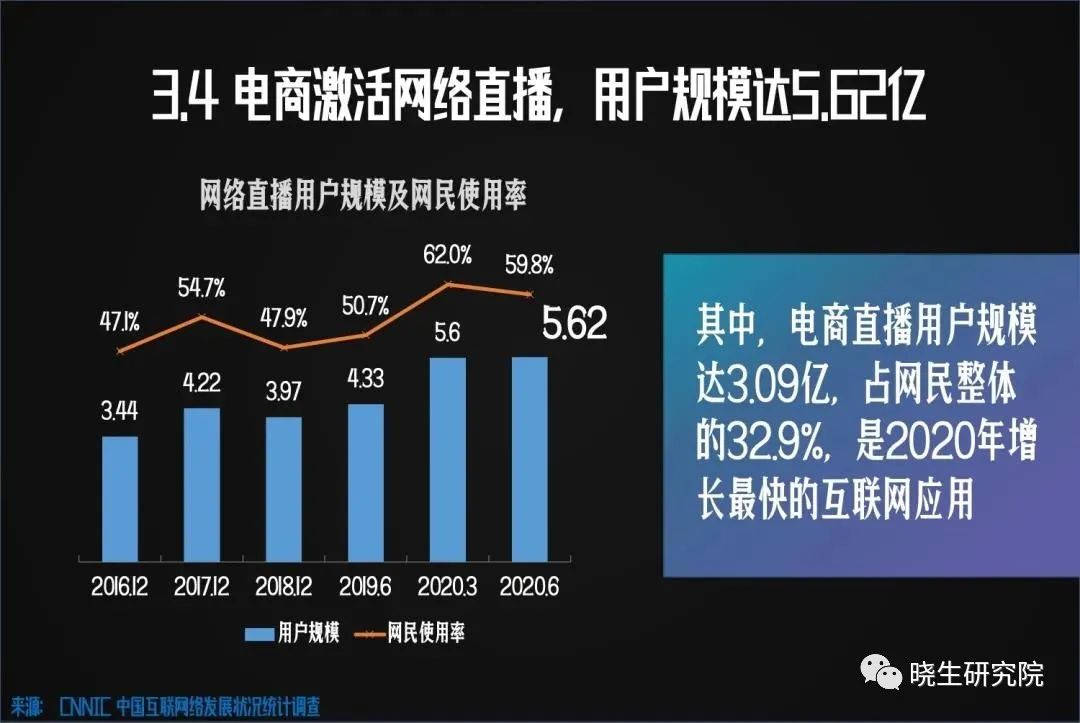 (Photo source: 2020 China Network Audiovisual Development Research Report)
On the same day, KPMG, an internationally renowned accounting firm, released a report entitled "Live E-commerce into the Trillion Market". According to the report, according to estimates, this year the overall size of live e-commerce will reach1.05trillion yuan.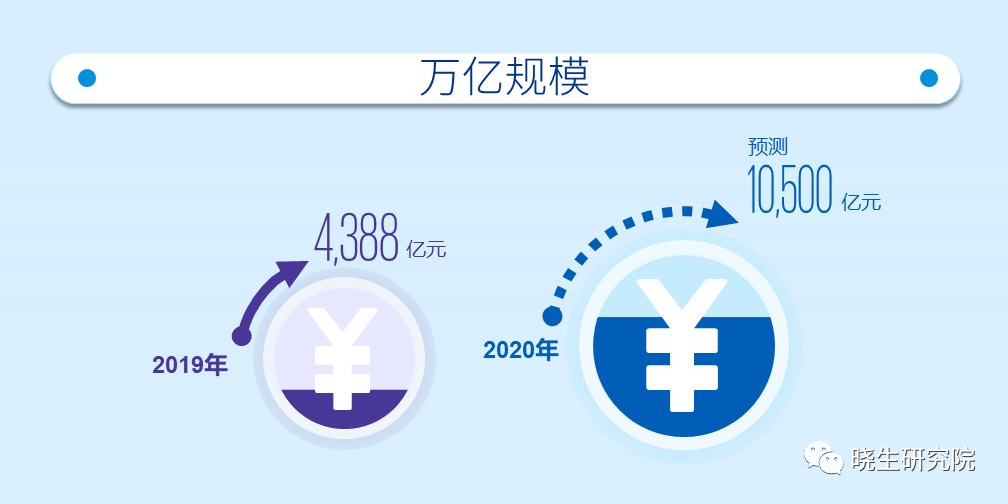 (Photo source: Live e-commerce report entering the trillion-dollar market)
Statistics show that China's live e-commerce in 2019 the overall market size reached4338billions of yuan. From the current statistics and report forecast data, year-on-year growth210%, the growth figures are staggering.
ThusLive.E-commerce, a very small vertical field, already has a place on the Internet.
And domesticLive.E-commerce has been subtly developing into cross-border e-commerce, and these days, in theXiaosheng Morning Post"The column has covered cross-border e-commerce related information:
On October 8th, the EU-China Cross-Border E-Commerce Association was launched in The Hague, the NetherlandsEurope's first cross-border e-commerce network red live incubation baseOn the same day, the first live online broadcast of the network's red live media, called "A Show", was held.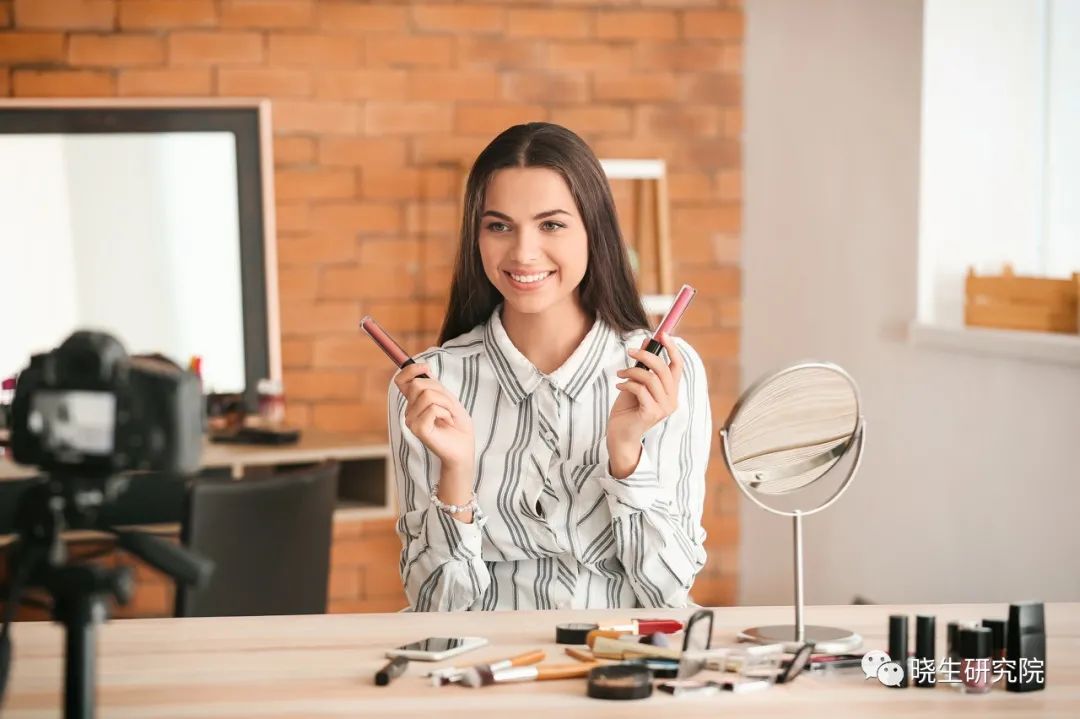 (Photo source: Tu worm Creative)
In a few days, Google couldn't sit still! Turn youTube, its video site, into a major shopping destination and become a competitor to Amazon and Alibaba.YouTube will transform it from an advertising giant to an e-commerce giant。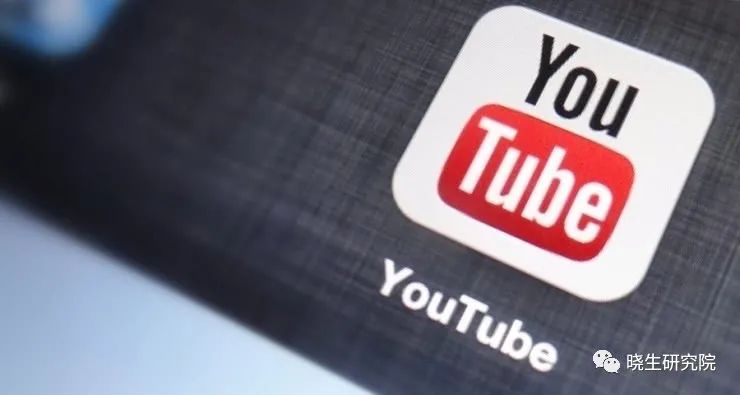 (Image from the Internet)
As the global epidemic continues in 2020, traditional offline foreign trade channels have suffered, but traffic data from major cross-border e-commerce platforms are skyrocketing.
In the second quarter of this year, U.S. e-commerce sales rose year-on-year, according to the Commerce Department31%($211.5 billionE-commerce's share of U.S. retail sales is growing, from 11.8 percent last year to 16.1 percent.
Against the backdrop of this year's massive shutdown of the U.S. economy, the U.S. retail industry is showing signs of "Ice and fire are two days old"On the one hand, there are layoffs, store closes and even bankruptcies in traditional retailing, and on the other hand, e-commerce is on the rise in this crisis.
The most obvious channel for cross-border e-commerce platform traffic outbreak is "live", which interweaves e-commerce with live streaming, social media and internet red to create a new shopping model. For traditional retailing, however, it may face another blow after e-commerce.
But cross-borderLive.E-commerce traffic play is still in its infancy, live shopping appears clumsy and out of touch, and has not taken shape.
To the United StatesLive.In the e-commerce market, for example, while platforms such as YouTube, Twitch and Facebook allow sellers to interact with viewers in the form of live streams, only Amazon Live is currently the only platform built specifically for live e-commerce.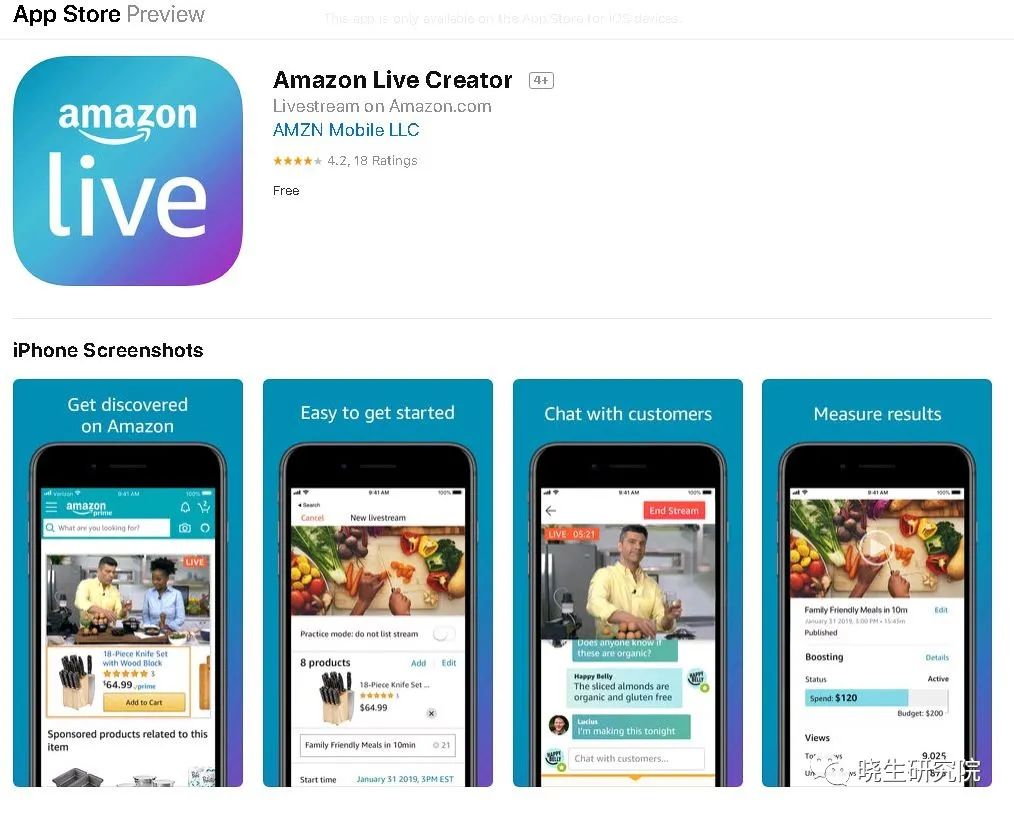 (Image from the Internet)
But Amazon Live's popularity in the U.S. is not high because it doesn't promote the platform through marketing methods such as advertising. At the same time overseasLive.E-commerce with the form of a single boring, poor interactivity, hinderingLive.The development of e-commerce.
Although.Live.E-commerce is growing slowly, but Amazon Live is getting better and better with the outbreak, and more and more businesses are getting to know and try Amazon Live.
Domestic.Live.E-commerce is about to enter the "trillion era"And cross-borderLive.E-commerce this piece of our government also vigorously promote.
On June 16 this year, the 127th China Canton Fair was held online for the first time, broadcasting cross-border liveE-commercePushed to white heat, open cross-border live broadcastE-commerceNew Year.

(Photo source:China Business News Network)
The day before yesterday, the 128th China Canton Fair held a cloud opening ceremony in Guangzhou, following the 127th first transformation line, canton fair once again"Step on the clouds and go out to sea"。 On the basis of the previous session, the Canton Fair, under the new technology such as platform upgrading, brings the enterprise a more all-round, three-dimensional display window.
It is expected that in the next 3 to 5 years,Video streaming, such as live streaming, can be the most important channel for online streaming by cross-border sellers.
In this case, who caught the cross-borderLive.E-commerce flow air port, who is likely to get the first opportunity to take the larger market.
If you have more questions, you are welcome to press and hold to identify the QR code below to add a small editor WeChat into theCommunication groupsTo exchange cross-border e-commerce and logistics problems, understand the latest developments in the industry, get to know the industry's authoritative experts. (This group rejects any ads)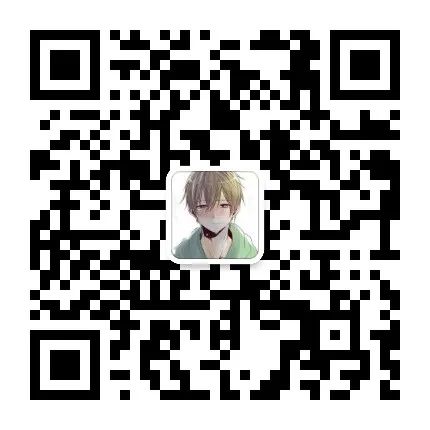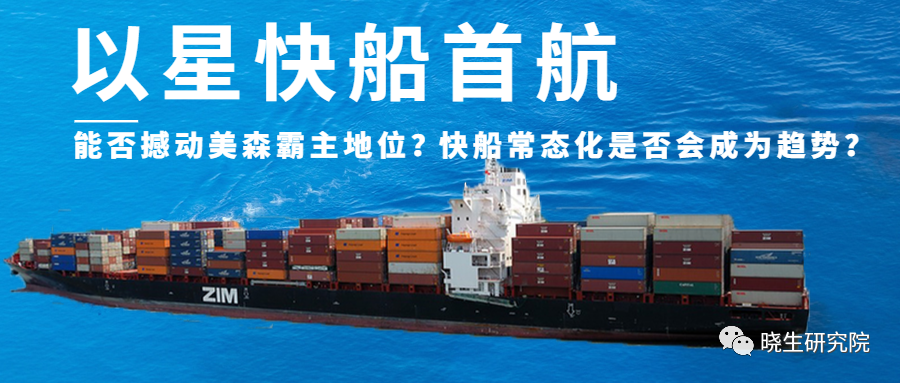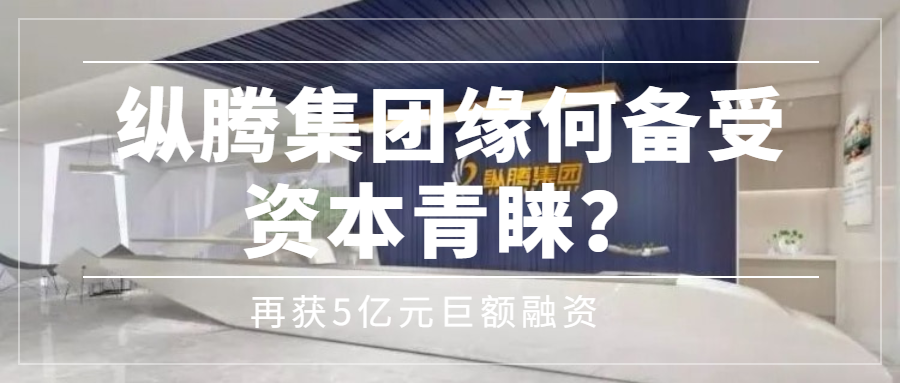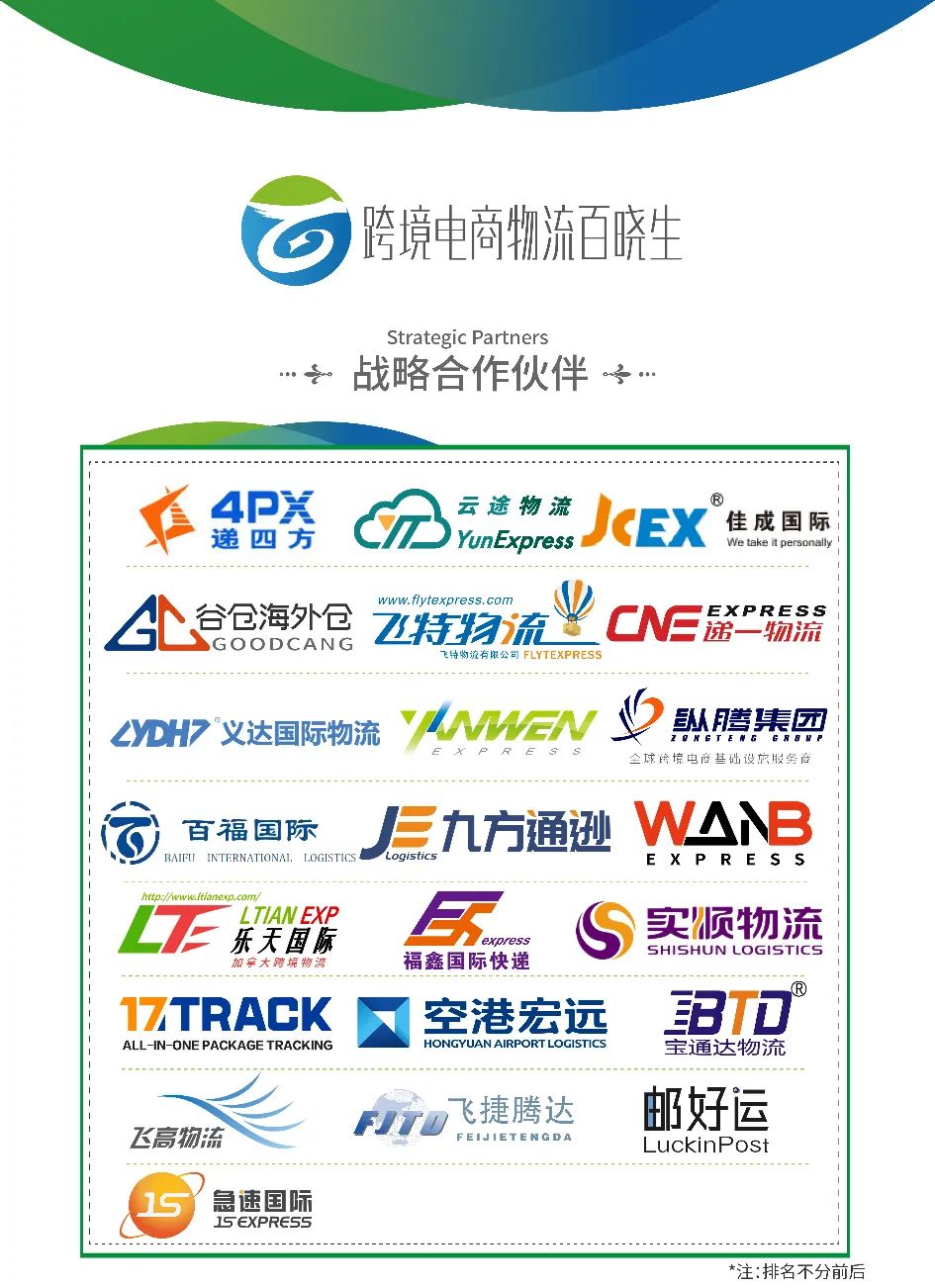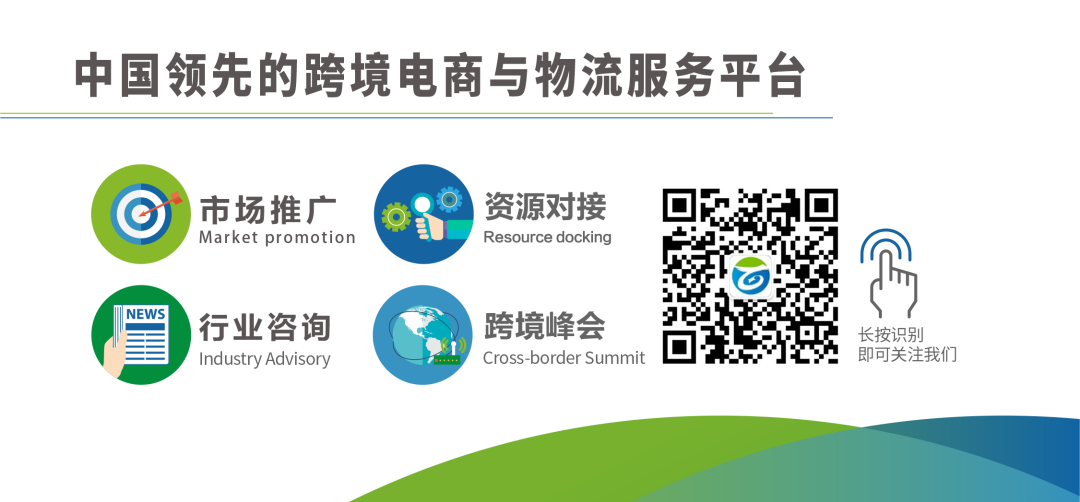 I knew you were "watching."
Click."Read the original text"Enter the official website of Baixiao.com
---