BAT's 57.4% share of digital advertising.
Recently, Baidu, Tencent and Ali have announced their financial results.
TraditionalBATThe landscape is changing.
When Tencent and Ali's market value broke through one after another3000Billions of dollars,
Baidu's market capitalization is still stuck600more than a billion dollars,
BATThe three-legged stand-up becameATThe two males compete for supremacy.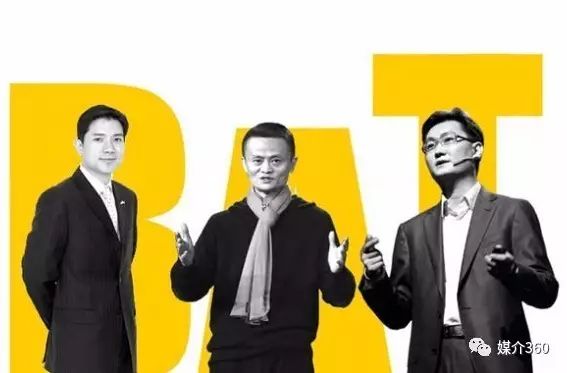 Quarterly earnings and analyst meetings,
Reflecting the subtle evolution of the Internet's ecological landscape,
The ups and downs of sovereignty,
For the entire technology industry on the next quarter of the trend,
A detailed look was made.
So, in the first quarter of this year,
BATWhat is the financial situation of the three companies?
How has the strategic layout changed?
Specific to the advertising business, and what are the points of concern?
BATDigital ads already accounted for57.4%What does it depend on to grow again?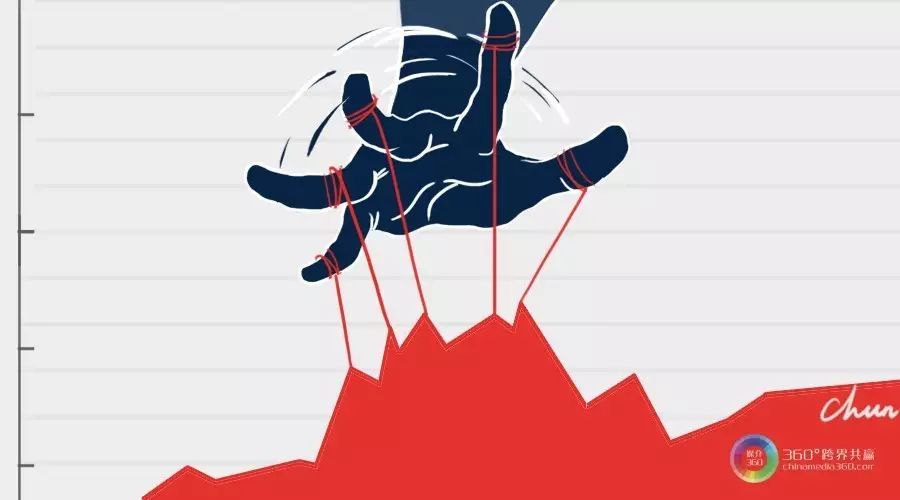 ---
Tencent: Revenue495.52billions of yuanYear-on-year growth55%

The glory of the king has contributed greatly
---
Judging from the financial results, Tencent's first-quarter results this year are still bright.3The total revenue for the month is495.52billion yuan, year-on-year growth55%Net profit hit near145Record of RMB100 million, up year-on-year58%。 In terms of user data, WeChat andWeChatThe number of consolidated monthly active accounts reached9.38billion, an increase over the same period last year23%;QQThe number of monthly active accounts reached8.61billion, down from the same period last year2%。
Online games contribute to Tencent's revenue. Tencent's online gaming revenue was in the first quarter, according to the results228.11billions of dollars, growth34%。 This growth has come mainly from smartphone games such as King's Glory, Dragon's Valley, and so onPCClient games Such as League of Heroes, Dungeons and Warriors.
Industry insiders predict that the game of "Glory of the Kings" may generate revenue every month20Billion.~30RMB 100 million.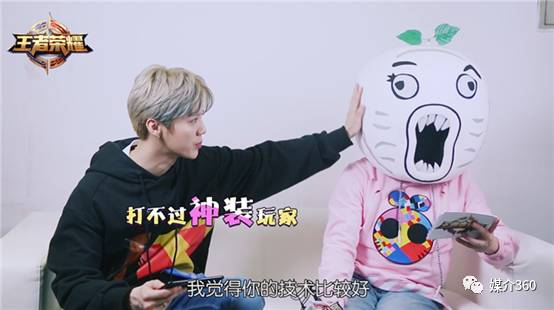 Tencent's social network revenue grew in the first quarter of this year56%to RMB122.97This increase is mainly reflected in the growth in sales of digital content services and virtual props, including digital music, video and literary services.
In the online advertising business, revenue increased year-on-year47%To.68.88media advertising revenue, including advertising spaces for news, video and music, increased20%To.25.09billions of yuan. Social and other advertising revenue, including revenue generated by social platforms, app stores, browsers, and ad networks, grew67%to RMB43.79Billions, mainly driven by the growth in advertising revenue from WeChat Friends Circle, WeChat Public Accounts, Tencent's App Store and mobile browsers.
Ma Huateng, Tencent's chairman and chief executive, said: 'We have achieved significant growth in a number of entertainment services, driven by the Lunar New Year holiday, including Tencent videos that offer popular original content, and newer products such as CaraOKApp for allKSong, photo editing app every dayPPictured and mobile games such as Glory of the King.
Over the past two years, Tencent has defined its development strategy, doing only two things, connectors and the content industry. At present, both strategies are steadily advancing, digging deep moths to expand competitive advantage.
---
Ali: Revenue385.79billions of yuanYear-on-year growth60%

The core e-commerce business continued to grow at a high rate
---
Alibaba's first-quarter revenue was385.79billion yuan, an increase over a year earlier60%。 Net profit98.52billion yuan, an increase year-on-year85%。 user aspect, as of3At the end of the month, Alibaba's China retail platform was the annual active buyer4.54billion, up from the same period last year3100million, the increase7.3%The monthly active users of the mobile side are5.07billions, more2016Growth at the end of the year1400Million.
Alibaba Group's core e-commerce business revenue in the first quarter315.70billion yuan, year-on-year growth47%。 Revenue from the core domestic retail business258.15billion yuan, year-on-year growth41%。 This was mainly due to the continued growth of the advertising business, which achieved revenue in the quarter173.4billion, growth46%。 Ali improves paid clicks and conversion rates through the optimization of the recommendation algorithm.
Alibaba Cloud first quarter revenue21.63billion yuan, year-on-year growth103%。 Deadline2017Years.3At the end of the month, Alibaba Cloud cloud computing paid users reached87.4Million.
The digital media and entertainment business reported first-quarter revenue39.27100 million yuan, year-on-year growth234%to achieve synergies with core e-commerce businesses. While revenue is growing fast, losses in the fast-growing business are also widening rapidly, with losses in the first quarter high25.86Billion.
Ali Innovation Projects and other business revenue increased year-on-year88%, da9.19billion yuan; full-year revenue29.97billion, year-on-year growth65%。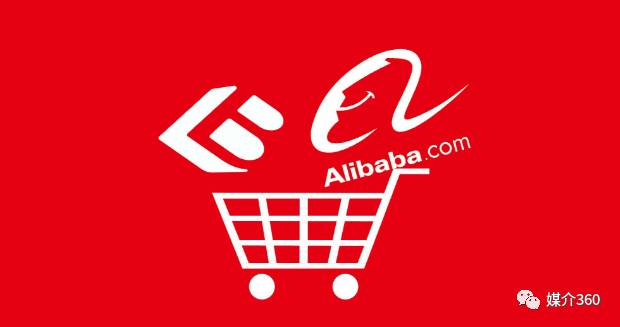 Zhang Yong, chief executive of Alibaba Group, said: Alibaba Group has had another successful quarter and fiscal year, showing that we are on the platform5the ability of hundreds of millions of consumers to successfully interact and generate cash. The core e-commerce division continues to grow significantly and has strong cash flow on a large scale, allowing us to actively invest in cloud computing, digital media and entertainment to drive digital transformation and high-quality consumption in China's economy.
Strategically, Ali is firmly pushing for the "five new": new retail, new manufacturing, new finance, new technologies, new energy sources. Especially new retail, over the past year or so, Alibaba has invested in the layout of Yintai, Suning, Sanjiang shopping, etc.2017At the beginning of the year, we reached a strategic partnership with Bailian, the largest all-industry retail giant in China, with the aim of reconstructing the new retail economy.
---
Baidu: Revenue169billions of yuanYear-on-year growth6.8%

Artificial intelligence and content ecology are the new engines of revenue revenue
---
Baidu.2017First-quarter results show revenue was169RMB 100 million (approximately24.5billion dollars), up from the same period last year6.8%operating profit20Billions of yuan (about2.91billions of dollars).
In the core business, BaiduQ1Network marketing revenue147.38billion yuan, as a percentage87.25%, compared with the same period last year, has shown a warming trend.
Advertising business, driven by a twin engine of traditional search advertising and information streaming. In terms of search, Baidu uses richer content to improve search results, such as currently exceeding25%The search results for are video content. As of this month, mobile Baidu information stream daily live users have reached8300Million.
Chairman and chairman of BaiduCEORobin Li said to enter2017Baidu went from "mobile first" to "mobile first"AIFirst" strategic evolution continues to be a strong push for us inAIInput in the field is a long-term behavior,AIIt has also played a powerful role on our existing platform. With.AIIn the mainstream industry is becoming more and more important, with Baidu technology advantages we are very confident that we can better participate in and promote ChinaAIIndustry growth and transformation.
Baidu's intention has been obvious, in the original market unchanged, focus on artificial intelligence and content ecology, artificial intelligence is looking to the future, need long-term and long-lasting investment, need a steady stream of capital and human input to flower results;feedStreams and 100 companies as the core, with a focus on hand hundreds, to expand new revenue and growth points.
---
BATalready accounts for the digital advertising market57.4%Share.

What are the drivers of further growth?
---
Recently, Liu Min, Director of the Advertising Department of the General Administration of Industry and Commerce, revealed in his speech that2016Internet advertising2200BillionBATaccounted for57.4%。
Judging from the first quarter results,BATAdvertising business is still growing at a high rate, especially Tencent and Ali, the big score beat the industry average growth rate, become an important part of the Group's revenue.BATAlready occupies more than half of China's digital advertising market, then, how to further expand market share,BAThave been clear direction.
Tencent's advertising system has ushered in a new round of adjustment
Tencent's position in the Internet advertising market is rising rapidly.2013Tencent's online advertising business is only 10 years old50.34billions of volume, as a percentage of total revenue8%。 It's here2016The two figures soared to the point of year269.70Billions and millions18%。
The growth of advertising revenue has made advertising strategy one of the focus of Tencent Group's strategic adjustment. ReportedlyOMG(Network Media Business Group) its performance advertising business (Zhihui push), will be assuredCDG(Enterprise development business group) under the broad point of communication.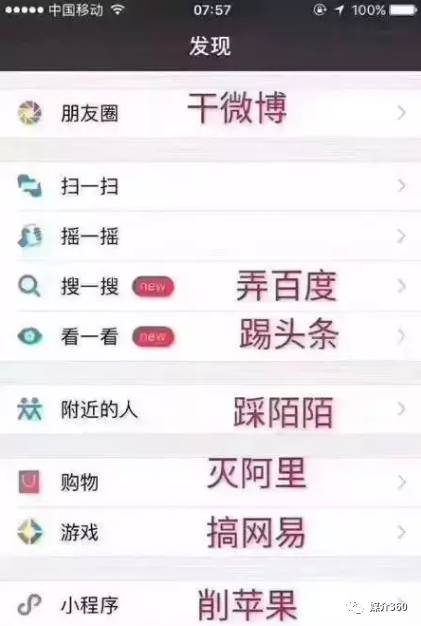 OMGWith Tencent News Client, Daily Express and Tencent.com and other products, this media-biased business group mainly sells brand display ads;CDGIts social and performance advertising division owns WeChat,QQsocial products, such as the ads they sell are classified as performance ads.
Data show that performance advertising and brand advertising business, in2015The year was created for Tencent87Billions of dollars and88billions of yuan in revenue. A year later, the effect ad was taken down157.65Billions of revenue, for the first time beyond brand advertising and the latter opened up45The gap of 100 million yuan.
Sources pointed out that Tencent may eventually aggregate a large advertising platform, brand advertising and performance advertising "Chuhe Hanjie" clearly, can avoid the team on the customer resources and advertising space of unnecessary competition and internal consumption.
Ali Dad expands the future of brand advertising space
Alibaba's Zhang Yong told the earnings conference that there are now many big brands on Ali's retail platform, not only selling products, but also branding, consumer management and marketing activities, all of which are increasing their investment in Ali's platform. Previously they were assigned to the Ali platform business mainly by traditional e-commerce teams, but now we find that they are increasingly joining the digital marketing team.
"Especially as we are actively developing our digital media and entertainment platform business, we have a very strong relationship with the digital marketing industry and the company is confident that these brands will gradually invest more of their advertising budgets in Ali's data-based cross-platform solutions."

From the advertiser's mass, brand advertising is obviously better than e-commerce advertising. E-commerce platform in the enterprise's brand promotion weight, is also increasing. To.2017Years.3Month, the world's most valuable brand in Forbes100Strong, nearly 80% of consumer brands have been stationed in Tmall to carry out sales. Tmall Super Brand Day, One Night, Taobao Live, Fans Lie down, Double Eleven and other products, have attracted the attention of the head brand owner.
Baidu vigorously develops the content ecological platform
Baidu is looking for new growth points beyond search advertising, expanding into new businesses and revenue models. Although the current advertising revenue is still the majority of search advertising contribution, but in the long run, Baidu's future is driven by two engines, one is Baidu content ecological platform, this line is based on mobile phone Baidu+feedStream information+Hundreds of numbers+Alliance.+The knowledge system is constituted.
For now,feedStreaming has been proven to be a proven pattern, and today's headlines are from2014Year-to-date, advertising revenue has tripled and increased fourfold, and annual advertising revenue has reached 10 billion volumes.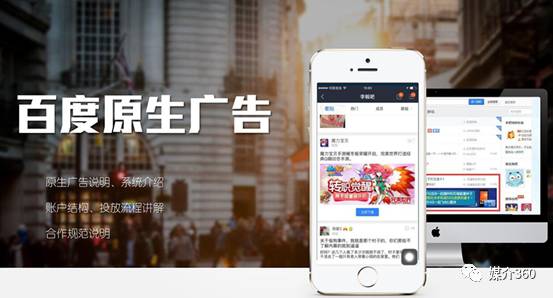 A person close to Baidu's information flow team pointed out that although the second half of last year began to make efforts to stream information, but this year Baidu will be the target of information flow advertising rated80Billions, it is expected that information flow ads in the online within a year is expected to contribute to Baidu10%about advertising sales revenue.
---
written at the end
---
Judging from the financial results,BATThe increase in division is already evident. Tencent and Ali's market capitalisations have broken through3000The billion-dollar mark is more than four times that of Baidu. If Baidu's momentum continues, Tencent's net profit will soon catch up with Baidu's revenue.
On a huge scale, Ali has maintained high growth, benefiting from a new retail strategy to re-establish China's business model and the "economic effect" that has taken shape. Tencent relies heavily on the rapid growth of social networks and social games. At present, Baidu's biggest problem, or to find a new profit growth point, to restore growth.
More professional content interpretation welcome to subscribe to the media 360 Enterprise (internal test) media module!
Introduction to the Media Module:
The most professional and forward-looking media market analysis intelligence, including media strategy and operational management, brand assets, content innovation, advertising marketing, investment trends, media dynamics and other sectors, driving continuous media innovation, but also advertisers and agents perspective media important window, more details can be found in the media 360 Media and Market Trends Report.

Contact:
QQ:121060153
National Service Hotline: 021 52406228
Email: 360service@chinamedia360.com
Tel: 18016036208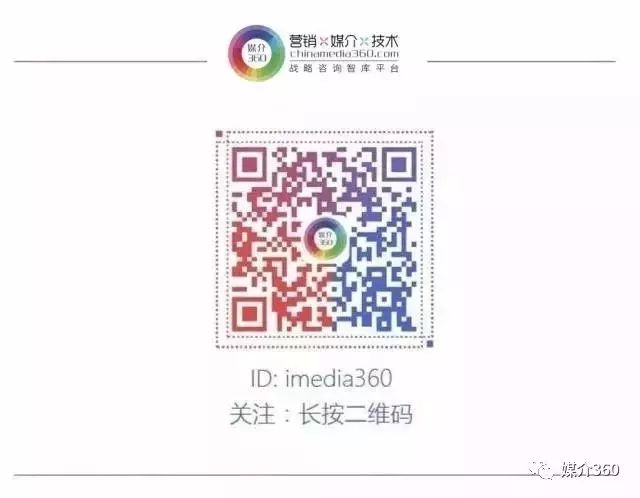 ---