B2B Enterprise Companies Go to Sea - Social Media Marketing
Now the foreign epidemic is still tight, people also have more time to browse social media content, which means that sellers with overseas social media accounts can take this opportunity to give themselves powder or consolidate the connection with their fans, if you just want to take advantage of this opportunity to do something, but do not know how to do it, then look down!
Social media marketing

1
Determine the form of the content
A picture with a paragraph of text is a good story. This seemingly simple form of content can be effective in increasing engagement if it's effective in winning fans and enhancing interaction with them.

2
Identify the content user
Content users can be their own fans or their own employees. Only by fully mobilizing the enthusiasm of users can we increase the user's sense of participation and mission, thereby enhancing customer recognition of products and services.

3
1.Close to the customer
Social media has changed the user journey of B2B buyers. During the brand awareness phase, 67% of buyers choose to use social media to get to know their suppliers.
2.Communication, not marketing
B2B companies need to focus on the authenticity of communication to ensure that they are talking to consumers, not communicating with them. Provide brand awareness and impact through real-time positive and sincere communication and social media communication.
3.Adjust the content target
Depending on the stage of development of the enterprise, we need to adjust the content objectives in due course.

1
    It's not limited to one-time associations
Doesn't limit content material to one-time brand associations (my product/service/company/customer), it is recommended to look at the second or third degree level.

2
Look for the correlation point
Look for "people"-related connection points, including: company management, employees at home and abroad and employees' families, end consumers using your target customer products.
For example, the petrochemical industry, in terms of content generation, there are a variety of possibilities. In addition to the brand's own engineering projects, products, and services, industries and topics associated with its products, such as automobiles, environmental protection, and everything associated with them, have become sources of material for social media channels to generate content, in addition to the need to use social media channels to raise brand awareness. And part of the content, according to the content characteristics, in multiple channels.

3
Make good use of multimedia elements
Make good use of multimedia elements, in addition to videos and pictures, there are dynamic pictures and expressions.

4
The same content can be presented and shared on different platforms, and better value can be reflected by changing the angle, wording, or presentation of the properties of different platforms.

5
Get involved in the topic
Use the platform's own search or discovery capabilities, or third-party social media management tools with listening capabilities, to understand trending topics across platforms, and actively participate in or initiate topics that match brand tuning.

6
Rational use of public relations hot spots to produce content, especially international festivals. These festivals represent the consensus that people around the world have reached that using these festivals as a topic for communication and dissemination can help us save some of the cost of communication in the area of differences of ideas.
For the marketers of B2B enterprises, how to effectively improve the dissemination of content, so that content becomes an effective communication tool, which is the daily work needs to focus on. Believe that long-term content strategy and the up-front accumulation of user volume, will certainly give content to help the possibility of growth. Social media is playing an increasingly important role in corporate marketing, and B2B needs to take it seriously. Instead of ignoring social activities, they need to be involved.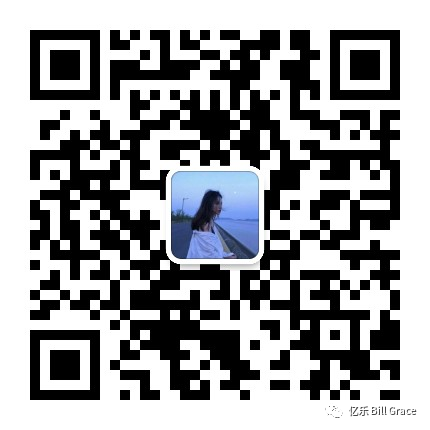 Find out more about overseas advertising

Please scan the QR code above

Contact: 13164607007
---