Audiences hate your ads? These methods put him in the bowl

Author . . Tian Ning
Source . . 4A Headline (ID: AD4Aworld)
Come on, the ad is coming again!
Why do so many people say they hate advertising?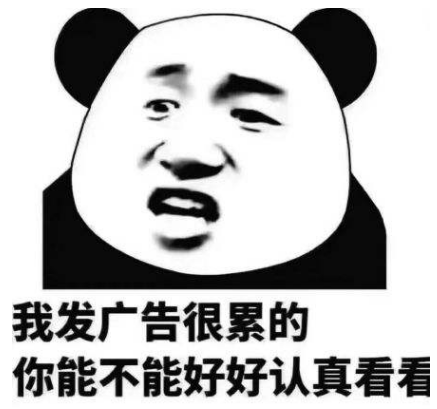 The reason is very simple, when TV dramas, network videos, circles of friends and other ads suddenly break into your sight, you may not need these ads, but also waste your time, who will like to watch it?
Secondly, the audience will feel that the advertisement with exaggeration, coupled with the improvement of the aesthetic of advertising art, so that advertising is more and more disgusted by the audience.So how can people not hate your ads?How do you capture people's psychology?
A number of studies have found that solving the following questions can make consumers less disgusted with your ads, let's take a look:

Make ads that match your scene' needs
Why do some advertisements always make consumers resist?
If you're watching an interesting TV show and you're seeing a momentum, suddenly a minute's advertising, it's natural to make the audience resentful. From a psychological point of view, anything that blocks what we want to achieve most at the time, we all naturally feel disgusted.
A lot of girls spit, boyfriend play games do not answer the phone, for this reason with boyfriend quarrel a lot. By the same to no reckoning, even his beloved girlfriend's phone calls may be ignored when the boyfriend is immersed in the joy of the game and aims to win.
So think about it.These situations and brand advertising marketing is very much the same, so how to break this consumer this psychological condition reflection?
Some time ago in the very hot "999 dermatitis flat export red" marketing campaign, dermatitis flat on the united big V@ micro-blogging funny leaderboard, launched a wave of interactive game topics.
When it comes to "999," what's your first reaction? The topic prompted tens of thousands of comments from Weibo users. Netizens like to appear in this form, but also to create interesting topics of advertising sound.
Users on Weibo like to watch the paragraph, play terrier, then cast its good, advertising marketing into it, such a form how can people refuse?
(2) WeChat Circle of Friends scene
In addition to microblogging, almost everyone looks at the circle of friends every day, they have to observe the activities of others in the circle of friends every day, is also part of the social.
If it is hard to implant ads in the circle of friends, I believe many people do not like it.
Tencent's 99 Public Interest Day ad, which I've seen many times in my circle of friends recently, is very different. Instead of showing the main purpose and content of the ad, it appeared with a link to a picture of a "throw a dollar" coin.
This evokes a lot of curiosity, what does this ad really mean? What's the good story of dropping a coin? Unknowingly, let the ad successfully into the depths of the audience's memory.
(3) News client advertising scene
Whenever we watch the news using the news APP, the APP always pops up a lot of ads. These ads look at the title, we can feel the brand "interest" want to earn their own pocket money psychology.
Such an advertisement will make us inexhnently disgusted. If brands design ads to look like news, will you be disgusted?
For example, I just saw a news APP ad today with the headline:
Conscience reporter exposed silk by the market scam! Go to Tongxiang, Zhejiang Province, and find the amazing truth!
At first glance, you think this is a exposure silk by the market scam news, if silk by users, followers, will click in to find out exactly. As a result, this article is actually an advertisement, and the number of clicks will continue to rise.
Conversely, suppose the title of this article is:
Teach you to pick the real silk bees and let you experience the ancient oriental silk mulberry culture!
(4) Elevator advertising scene
Many people in life have encountered a confusion: in the elevator for dozens of seconds, do not know what to do, sometimes quite embarrassing!
Because of the general elevator advertising, we have no heart to appreciate.
Recently very popular new oxygen ads, by many people's attention at the same time, more people are disgusted. One of the songs is sung like this:
A woman is beautiful to be complete,
Women are going to be whole,
Be a woman.
Beautiful people have the perfect life.
……
Some people say that this is not in line with the mainstream values of society, although memorable, but always leave a bad impression on people.
Because what people need is an interesting, playful, thinking ad.
Another advertising ad ad for brands is more interesting.
Wang Laoji and Gadobo, actually put together!
JD.com and Tmall are also placed together!
Two competing brands are placed together, and when people enter the elevator, they get caught up in thinking when they see such ads. How can two competing brands be put together? And advertising is similar selling points or holiday publicity, thereby further deepening people's impression of this wave of advertising marketing.
In general, in any ad communication scenario, the brand should make an ad communication that is consistent with the scenario and the user's own desired advertising. In this way, consumers will not hate you, or even like you.

Anticipate your ads in advance
Why are more and more people buying videos on major video sites now?
In addition to seeing more TV dramas, there are also just to not watch ads.
If you don't buy a member, there are 60 seconds of advertising before watching a TV show, you will tell yourself that you are not a member anyway, watching ads is normal. Because you subconsciously will tell yourself: do not buy members, is to see advertising.
However, you buy a member but it's different. If you buy a member, and then appeared a 5 seconds of advertising, you will certainly be very upset, I buy members just to not look at the ads, how to advertise?
Through this psychological phenomenon, we can draw a conclusion:When a person is prepared for things psychologically, when not a good phenomenon or results appear, he will not be too disgusted, angry.
Grasp the consumer this psychology, in the advertising dissemination, we should pay attention to avoid this.Among them, "The Strange Said" this is done very well.
"Do you usually play games?" Royal war do you play? "
"Normally driving is Buick Jun Yue!"
"What's your usual favorite tide card?" "HLA Jeans!"
"If I don't eat sea-to-sea rice sauce, I'm going to die!"
The self-introduction part of this program, "Wonder Says", is often carried out in the mode of implanted advertising. The audience has become accustomed to its humorous advertising implantation, then this predictable, certain form of advertising, naturally will not let the audience disgusted.

The reason should be justified
Advertising in addition to meet the needs of the scene, predictive, but also need a legitimate reason to exist, in order to really convince the audience. It can be said that the existence of advertising itself is a kind of disturbance to the audience.
How do you make this kind of interruption acceptable to the audience?
For example, when you were waiting in line to go to the toilet, suddenly a man came up to you and said that he was too urinating to hold back, to the stomachache, in the face of his entreaties, I believe you will let him go to the toilet first.
By the same to no resentment, when a brand advertises, who would be disgusted with your ads if they could find a reason to accept them?
(1) Spreading thoughtful and loving to the user
Since 2015, Farmer's Mountain Springs has been running ads on major video sites. The difference with the Farmer's Hill Springs ad is that non-members can also opt out after 5 seconds.
This strategy is a small detail, a lot of wisdom. First, give the audience the right to turn off ads, in order to increase the brand's taste, and secondly, if you do not close the ads, you can communicate the content of the ads to the audience.
In any case, Farmer Mountain Springs has found a suitable reason to gain the audience's trust and affectment, but also to show the brand's thoughtfulness and love.
(2) To impart small knowledge to the user
Wyeth milk powder is a good example.
Just open Wyeth's official website and you'll see:
Breast milk is the best, and the World Health Organization recommends exclusive breastfeeding for at least 6 months, with Wyeth Nutrition's full support.
It is well known that milk powder and breast milk are competing products in the infant diet, and children who have enough breast milk will not need to buy milk powder. But Wyeth has found a reason to "promote and popularize breastfeeding" and "pay tribute to breast milk" to pass on breastfeeding knowledge to consumers.
Instead, it increases consumer sentiment about the brand. If parents who see this ad after their child is weaned are likely to choose to buy Wyeth milk powder.
In short, the brand needs to put forward a "for the consumer's concern" justification, so that consumers accept the interruption caused by advertising, so as not to cause everyone's disgust.
Summarize:
Some brands of advertising marketing is often the audience's antipathy, if the use of such as the above methods, should be able to reduce this antipathy. In short, the ultimate result of advertising marketing is to be reflected in the sale of products, capture the hearts of the audience, worthy of all brands to ponder!
Welcome to the message area to leave a comment from God
Copyright issues, business cooperation please add WeChat / QQ:2881339675




—— END——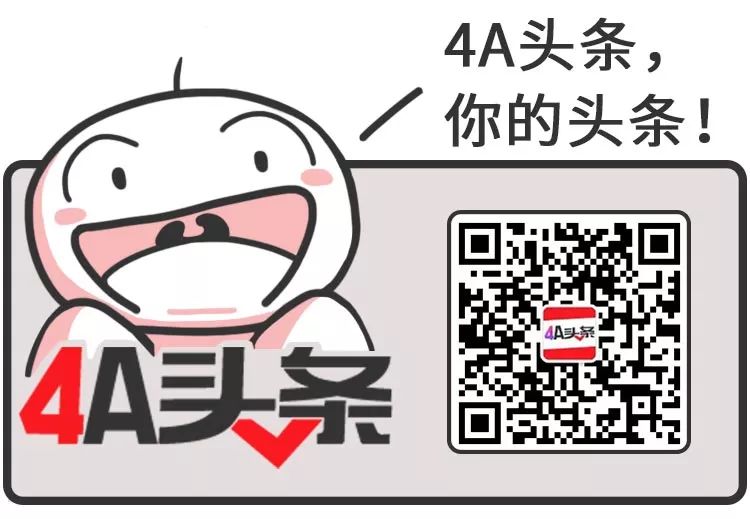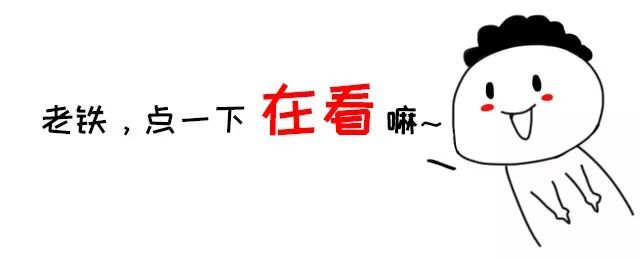 ---